I grew up in Canada but moved to California almost seven years ago. One of my favorite things about living in California is that the state is so diverse. From the ocean to the mountains to the desert, from the big cities to the charming small towns and everything in between, California is blooming with possibilities. Driving just an hour or two in any direction from where I live in Los Angeles can take you to completely different geographic landscapes – it's truly incredible and so different from what I'm used to. RELATED: Weekend Getaways For Couples in California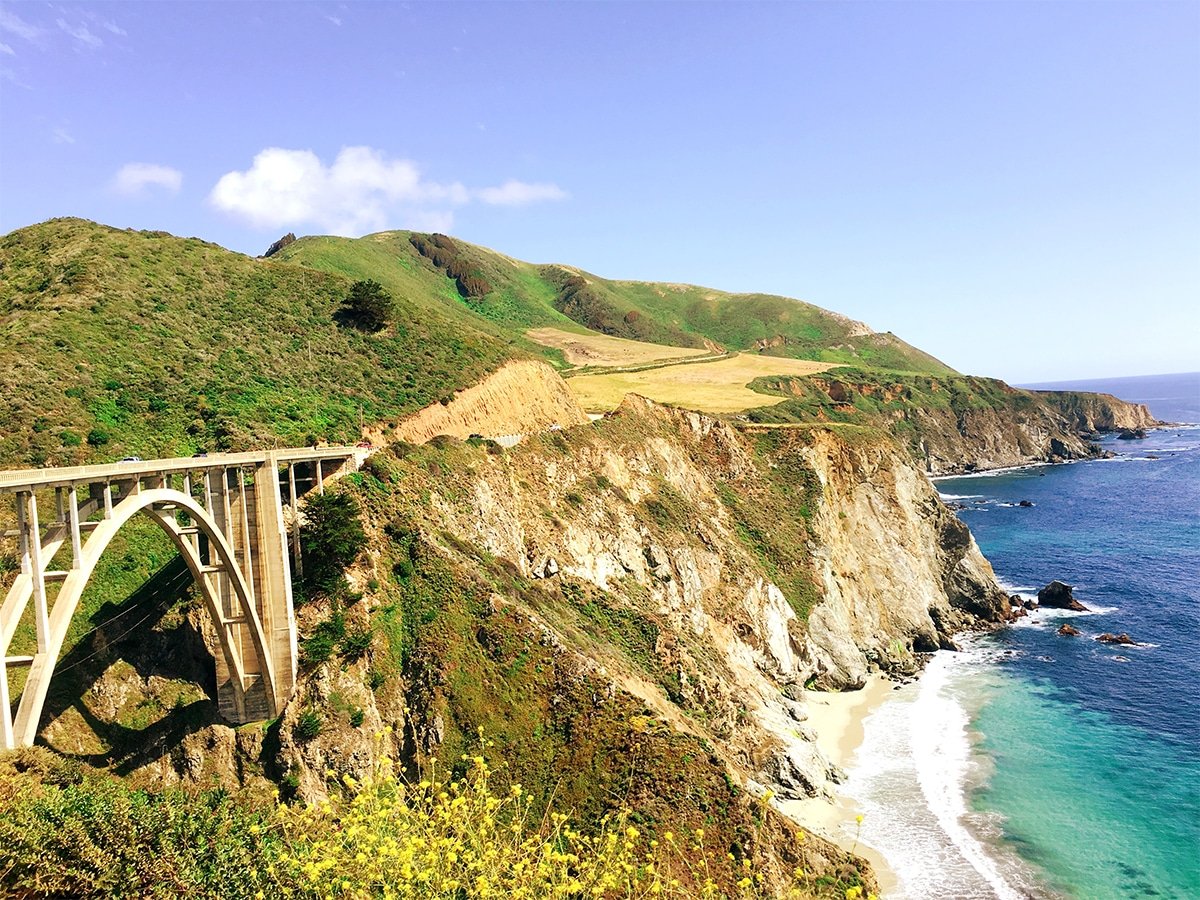 My husband and I used to travel internationally frequently but when we settled down to start a family, our travels became much more local and we've spent much of our time exploring California. Some of our favorite spots include Palm Springs, Big Bear and further north, Cavallo Point in Sausalito, perhaps my favorite hotel in the whole world.
Travel with our school-aged kids takes us to Disneyland of course, as well as Legoland, the recently opened Sesame Place and lots of local farms and this pioneer town you may not have heard of before but should visit if you get the chance.
But where do other travelers most love to visit (and photograph) in California? Research conducted by Family Destinations Guide reveals the 'most Instagrammable' tourist attractions in California. They analyzed Instagram hashtag data to determine which of the many tourist hotspots in California were the most popular online.
View this post on Instagram
Which place took the top spot? According to the results, Yosemite National Park is the most Instagrammable tourist attraction in California. They found that "there are 4.8 million posts under Yosemite related hashtags on Instagram, more than any other attraction in the state. Famous for its stunning waterfalls and monoliths, Yosemite National Park reports over four million visitors per year."
View this post on Instagram

Coming in second with 4.4 million hashtags is Venice Beach. "Based in Los Angeles and with almost three miles of coastline, Venice Beach welcomes almost 30,000 people each day."
View this post on Instagram

Third place goes to the Golden Gate Bridge (one of the many reasons I love the aforementioned Cavallo Point is its location, nestled beneath the bridge and offering truly spectacular views).
View this post on Instagram

Fourth place goes to Lake Tahoe.
View this post on Instagram

Rounding out the top five is Disneyland Park in Anaheim, with 2.46 million posts on Instagram.
A spokesperson for Family Destinations Guide says: "For many, social media is an important factor when it comes to picking a vacation destination. This study offers a fascinating insight into the tourist spots in California that prove to be the most popular for social media users and it will be interesting to see if this ranking changes in 2023."
Here's the full top 10 list of 'most Instagrammable' tourist attractions in California:
Yosemite National Park
Venice Beach
Golden Gate Bridge
Lake Tahoe
Disneyland Park
Big Sur Coastline
Santa Monica Pier
Death Valley National Park
Alcatraz Island
The Hollywood Sign
Where do you think is the most Instagrammable place in California?
KEEP READING: 
–12 Things to Know Before You Travel to Europe
–12 Things You Never Knew About Italy
–7 Things to Do in Naples, Italy
–12 Things to Know Before Going to Paris
–19 of the Best Off-the-Beaten Path Things to See and Do in Paris
Love to save money when you travel? Sign up to Johnny Jet's free newsletter and check out these popular posts: 10 ways to find cheap flights and 12 ways to save money on baggage fees. Follow Johnny Jet on MSN, Facebook, Instagram, Pinterest, and YouTube for all of my travel posts.