If you only have one day to visit Disneyland, it's most important to have a plan and to stay close to the theme park. Here are some tips that will help you make the most of your 24 hours: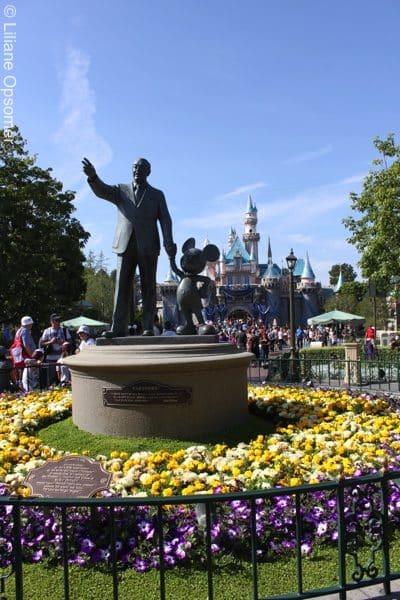 Early morning: First things first…
If you can get a reasonable rate, I suggest you stay at one of the three Disneyland hotels and plan your visit for a day that will allow you to take advantage of the early entry times available to resort guests on Saturdays, Tuesdays and Thursdays. On these days, the park will open one hour earlier for resort guests only. If you're staying at an off-site hotel, avoid these days as the park will already be crowded by official opening time.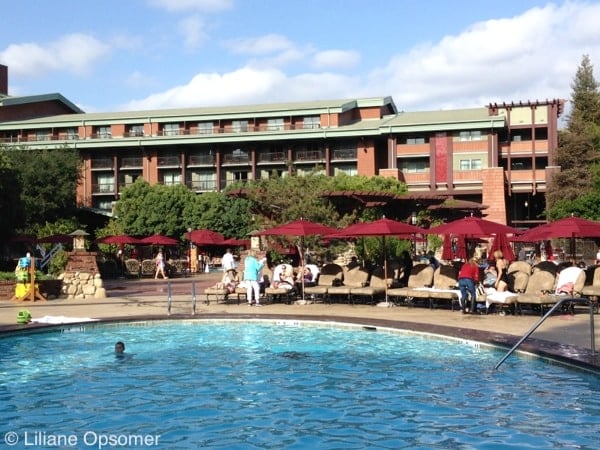 Have a quick breakfast before you enter the park. Just outside the gates of Disneyland, at Downtown Disney, you have two of my favorite breakfast eateries. Try café au lait with beignets from Ralph Brennan's Jazz Kitchen, or have a latte and a nice chocolate croissant from Starbucks. Getting your breakfast and standing in line to get into the park is really not that bad, is it?
Plan on being at the park entrance, tickets in hand, 30 minutes prior to opening time. Upon entering the park, pick up a park map and a Times Guide. The map lists all attractions, shops, eateries, and services you may need, while the Times Guide lists the times for shows, parades, and fireworks.
Morning: Ready? Set? Go!
If you've never been to Disneyland, you might be tempted to stroll through Main Street U.S.A. and visit Sleeping Beauty's Castle first, but I recommend you do this after you've experienced some of the headliner rides and must-see shows.
So here we go, let's have some fun! First, proceed to Fantasyland and ride Peter Pan's Flight and Alice in Wonderland. Next, got to Tomorrowland and get a FASTPASS for Space Mountain (see below). Ride Star Tours—The Adventures Continue* and Finding Nemo Submarine Voyage.
Note: At press time, Star Tours—The Adventures Continue and Fantasmic! are closed as Disneyland works on Star Wars Land. However, both attractions will reopen by the summer of 2017.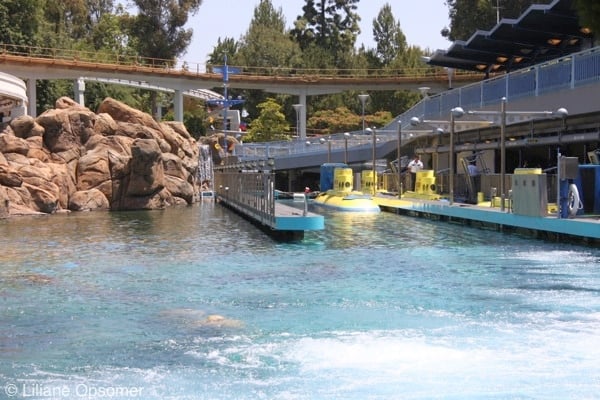 Now it's time for you to ride Space Mountain using the FASTPASS you obtained earlier. By now you should be about one hour into your visit (if you came during early-entry hours), and non-resort guests have just begun to arrive. Great job! You have seen a lot, and you're off to your next adventures.
Next, I suggest you go to Big Thunder Trail in Critter Country and get a FASTPASS for Fantasmic! (see note above) and Splash Mountain. The FASTPASS machine for Fantasmic! is not connected to the other FASTPASS machines in the park; therefore, you'll be able to get two FASTPASSes without a problem. Once the window for your Splash Mountain FASTPASS opens, you're good to go get another one of these beauties.
It's time for more fun, so let's go to New Orleans Square and experience The Haunted Mansion and Pirates of the Caribbean. Did you know that Pirates of the Caribbean is celebrating its 50th anniversary?
Lunch
New Orleans Square is perfect for a light lunch. I recommend the jambalaya served at the French Market restaurant. Another great treat here is the amazing New Orleans Mint Julep.
Afternoon: Back to it!
Return to Critter Country and ride Splash Mountain with the FASTPASS you acquired earlier. If the wait is not too long, ride The Many Adventures of Winnie the Pooh.
Time to return to Fantasyland and enjoy The Matterhorn Bobsleds and It's a Small World. Yes, the song will get stuck in your head, but it's all worth it.
Move to Frontierland and obtain a FASTPASS for Big Thunder Mountain Railroad. Until you can ride the rollercoaster, I suggest you explore Main Street U.S.A. and visit The Disneyland Story Presenting Great Moments with Mr. Lincoln. And yes, take that picture in front of Sleeping Beauty's Castle.
If you can, catch Mickey's Soundsational Parade, which usually gets underway at 4:30pm.
Dinner: …or night entertainment?
After riding Big Thunder Mountain Railroad, consider dinner. Just make sure you don't miss the night's live entertainment. If you only have one day at Disneyland, I recommend you skip the sit-down dinner and enjoy more entertainment.
In Frontierland, check out The Golden Horseshoe. The counter service hosts live interactive entertainment and fair-type fried foods. Another favorite of mine is Harbour Galley in Critter Country, which serves lobster bisque, clam chowder and a seasonal soup, each presented in a sourdough bread bowl.
Night: The night is young and there's lots to see
After a 20-year hiatus from Disneyland park, the Main Street Electrical Parade is back and usually runs twice a day at 8:30pm and 10:30pm. Due to popular demand the parade will run at least until August 20, 2017.
And what would a visit to the park be without fireworks? Nightly, you can enjoy the Remember…Dreams Come True fireworks show that usually takes place around 9:25 pm in the summer.
Last—but certainly not least—there is Fantasmic!, a mixed-media show presented one or more times each evening when the park is open late. Not only is this a great way to end your visit, but it's also absolutely not to be missed.
---
For more on Disneyland, visit disneyland.disney.go.com.
Tried this tip? Let me know in the comments!
Have your own tip? Email it to whitney@johnnyjet.com!
Want to see more tips? Click here for all 917!
Want even more travel tips? Sign up here for the Daily Travel Tip newsletter! Just fill in your email address and check the Daily Travel Tip box—and you'll have Johnny's best tips, straight to your inbox each day!
If you already subscribe to our weekly newsletter, you can sign up on the same page. Just fill in your email and check the Daily Travel Tip box on the same page and you'll receive an email with a link to update your JohnnyJet.com preferences. On that page, just click the Daily Travel Tip box and Update Profile.