This post contains references to products from one or more of our advertisers. We may receive compensation when you click on links to those products. For an explanation of our Advertising Disclosure, visit this page.
I don't wear a lot of makeup but many of the products I use today are pretty much the same ones I've used for decades. RELATED: 13 Hair Products and Accessories I Never Travel Without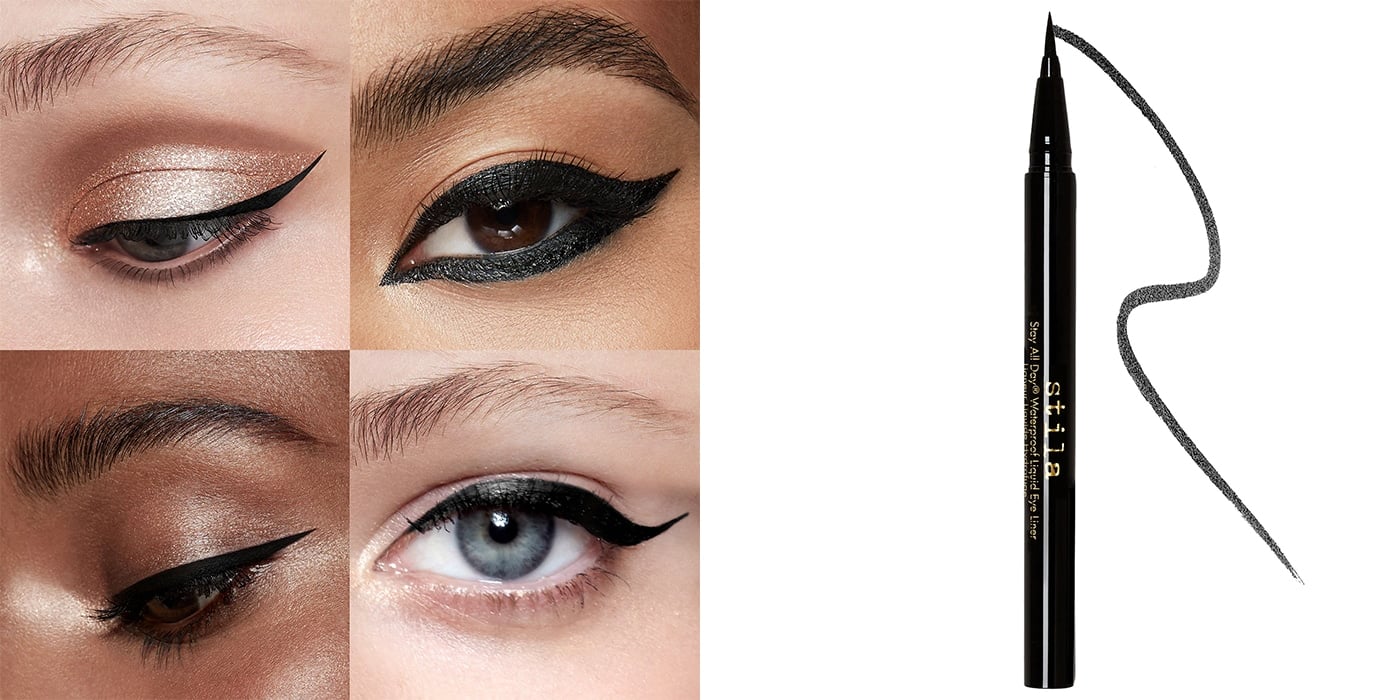 After much trial and error, I've found my tried and true favorites and you know the saying: "If it ain't broke, yadda yadda yadda …"
It's not that I don't like trying new things but when you find a product you like, that works perfectly and that fits your budget, it's wise to stick with it. For instance, I've used L'Oreal's Voluminous mascara for at least 20 years but one day, I decided to try a fancy Christian Dior mascara because at four or fives times the price and in way nicer packaging, it had to be better than my drugstore brand, right? Wrong! I preferred my CVS mascara by a mile.
But one product I'm glad I discovered is the industry favorite Stila Stay All Day Waterproof Liquid Eye Liner. I was a holdout on liquid eyeliner for a long time. Too long, probably. I grew up using an eye liner pencil and it always worked well enough. But in a pinch one day, when I couldn't find the pencil I wanted, I grabbed the Stila liquid eyeliner and … I've never looked back.
I love it because the tip is extremely pointy and stiff, which means you have great control as you apply it. You can achieve a super fine line of something thicker or more dramatic if you prefer. Plus, it really is 'stay all day' as it never smudges. I typically stay away from waterproof eye products, especially eyeliners and mascaras, because I hate having to scrub at the tender skin around my eyes to remove the makeup. But this eyeliner comes off easily and isn't stubborn about it.
On a recent trip to Europe, I realized in the airport that I'd somehow forgotten to pack my eyeliner so I grabbed a liquid eyeliner from the airport MAC store. It was disappointing. I could never get it to create as fine a line as I could achieve with Stila.
And on a recent visit to the eye doctor, my optometrist complimented me on my perfectly straight eyeliner. "I have NEVER seen such straight, perfectly applied eyeliner," she said. "It's REALLY good." Coming from someone who spends a lot of time staring at other people's eyes through magnification machines, I was pretty chuffed.
It's not me, it's Stila but still … I'll take the compliment. Stila Stay All Day Waterproof Liquid Eye Liner is currently on sale for 50% off. It usually retails for $24, which I find steep for an eyeliner but to me, it's worth it because it's so good. But at $12, it's a total steal. This isn't the first time I've found this eyeliner discounted 50% on Amazon and whenever I do, I buy two – for the price of one! NOTE: Prices are accurate at the time of publication but can change at any time.
KEEP READING:
–The Most Comfortable High Heels You Will Ever Wear … Seriously, They Are a Game-Changer
–An Easy Way to Get Healthy Right Now
–Why Packable Jackets Should Top Your List of Winter Travel Must-Haves
–Add These 8 Items to Your Toiletry Bag When You Travel
–Why Packing Cubes Are a Travel Essential
Want more travel news, tips and deals? Sign up to Johnny Jet's free newsletter and check out these popular posts: The Travel Gadget Flight Attendants Never Leave Home Without and 12 Ways to Save Money on Baggage Fees. Follow Johnny Jet on MSN, Facebook, Instagram, Pinterest, and YouTube for all of my travel posts.