I've always considered myself an expert packer because I can pack more than a week's worth of clothes in my carry-on. In fact, prior to having kids, my wife and I would literally do round-the-world trips that lasted a month or more with carry-on only. The key is to mix and match and to find a place to do laundry every week (don't have the hotel do it for you unless it's part of a package deal otherwise it's a rip-off). RELATED: Why It's Time to Start Traveling With a Good Piece of Underseater Luggage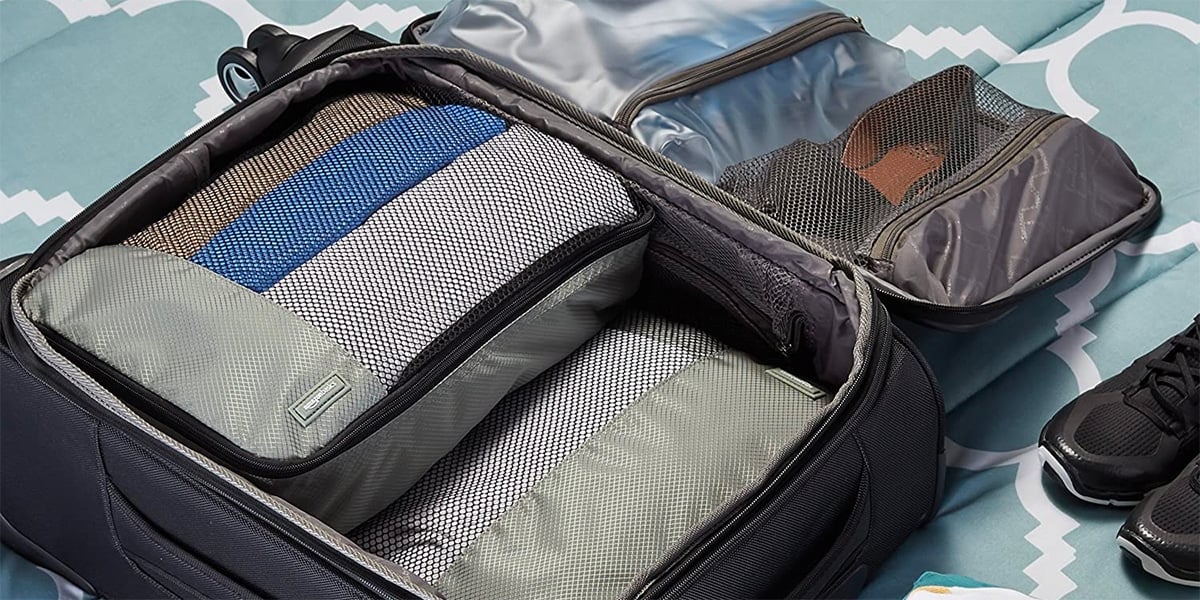 This post contains references to products from one or more of our advertisers. We may receive compensation when you click on links to those products. For an explanation of our Advertising Disclosure, visit this page.
But when the kids came along, it changed everything. At least while they're too young to carry a real carry-on, we're forced to check a bag. Typically, we just check one or two large suitcases to save money, space and my back.
One thing that my wife has taught me is to start using packing cubes. They are the key to staying organized when you travel. It took a couple trips to make me a believer but after our trip to Hawaii — I'm more than a believer.
I still remember Mrs. Grant, my first college advisor at what was then Marymount College Palos Verdes. She instilled in me that the key to success is being organized. She was right and if you want to have a successful trip,  then consider investing in some packing cubes. They start at around $10 but I suggest investing in something sturdy that will stand up to the test of time. You want to have them for life, if possible. We've been using ours now for about 7 years and they're still going strong.
Packing cubes, like the ones pictured above, usually come as a set of four in four different sizes: large, medium, small, and smallest, while some might come with two large and two medium. Some business travelers use the smallest cube as a toiletry bag & storage for cables or device accessories, while many parents use the larger cubes to keep their kids' clothes organized (including separating clean from dirty). My wife likes to use them for all kinds of things: One cube might have all her hair products (flat iron, hair dryer and dryer brush – she RAVES about this one), while another one is for diapers, wipes and the kids lotions and body washes. It's such a great way to stay organized that we'll never travel without them.
You can also check out compression packing cubes, most of which use a two-zipper design to eliminate the air and wasted space in the cube to make it even smaller. Here's more about compression packing cubes.
They can really come in handy especially when flying an airline that you don't have elite status on or flying first class. Once we were flying Hawaiian Airlines and after the agent weighed our bags at check-in and said that one of our bags was over the 50 pound limit by a few pounds. Natalie quickly opened up the suitcase, grabbed one of the packing cubes and put it in the other bag which wasn't heavy. It wasn't embarrassing and most of all, saved us some serious cash. Check out a range of packing cubes here and you can thank me later!
KEEP READING