If you have econophobia like me, then you definitely dread getting stuck in a middle seat. I don't know many people (except for my late father) who like getting stuck between two strangers. Here's how to get the best coach seat possible. RELATED: 10 Things You Should Assume About Every Flight You Take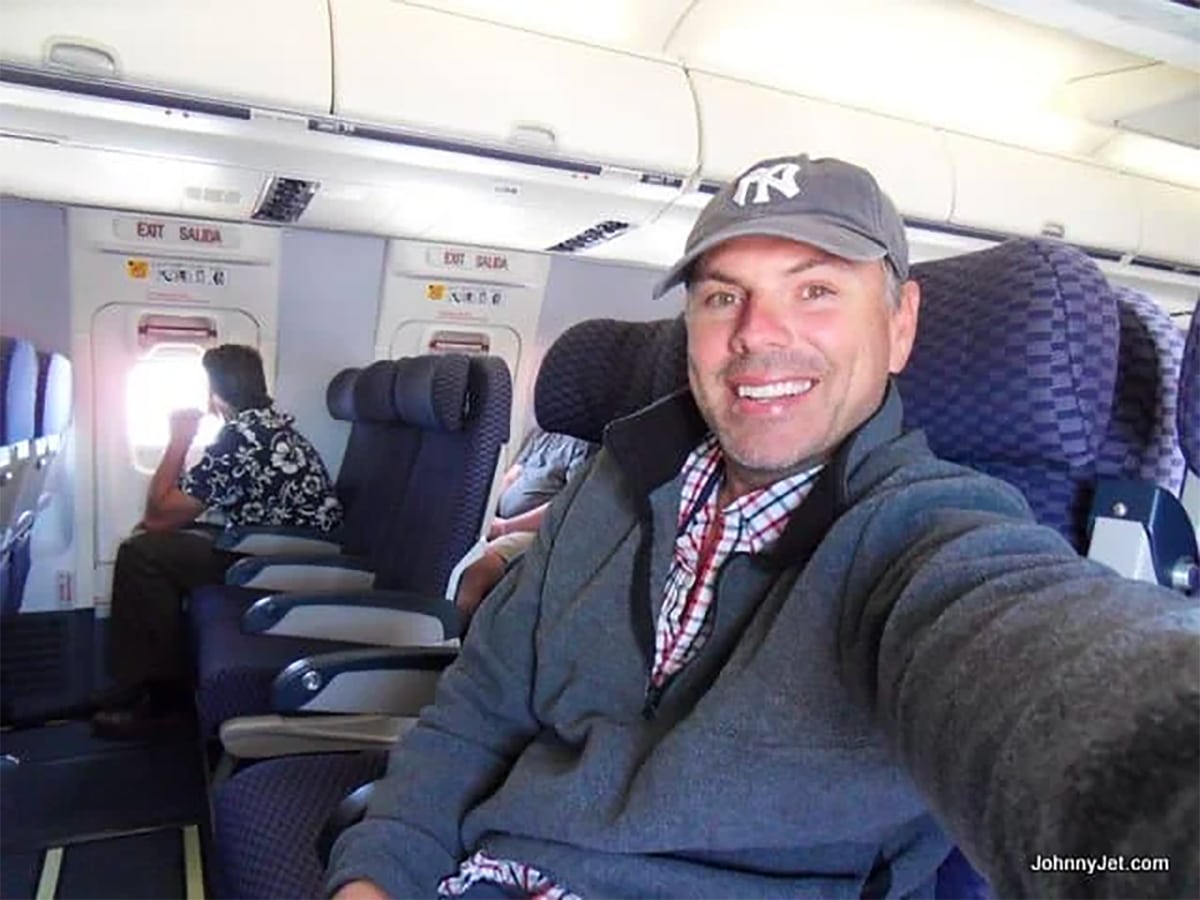 1. Get elite status
Acquiring elite status is the easiest way to secure the best possible coach seat(s). That's because most airlines allow their frequent fliers to sit in the highly sought-after extra legroom rows for free. Attaining elite status is not that difficult, especially for business travelers. Usually, you just need to accumulate a certain number of miles or spend a certain dollar amount in a year on one particular airline or its partners. There are also a number of credit cards, which will help you attain this goal. For instance, several co-brand airline credit cards not only come with automatic elite status, but also offer perks like free bags, TSA PreCheck, priority boarding, and some of the best limited-time credit card bonuses that we've seen this summer.
2. Keep checking
If you book a ticket last-minute (like I usually do)—even if you're a frequent flyer—chances are that the golden seats will already be gone. But don't fret because the good seats will most likely still open up. The trick is to keep checking your reservation and seat chart every hour or so because the best seats are usually being reserved by frequent fliers. In most cases, one or some of them will either be upgraded to first class or they will cancel their trip.
I usually begin checking a few days before departure and continue until I get the seat I want. For example, I was able to get an exit row window seat a few days before my flight—but I prefer an aisle. I know beggars can't be choosers, but I know how this works. So instead of checking-in 24 hours in advance, I waited until just a few hours before. On some airlines, once you check-in, you can't change your seat until you get to the airport, and I had a feeling that on this flight, the aisle might open up. And you know what? It did. How do you like them apples?!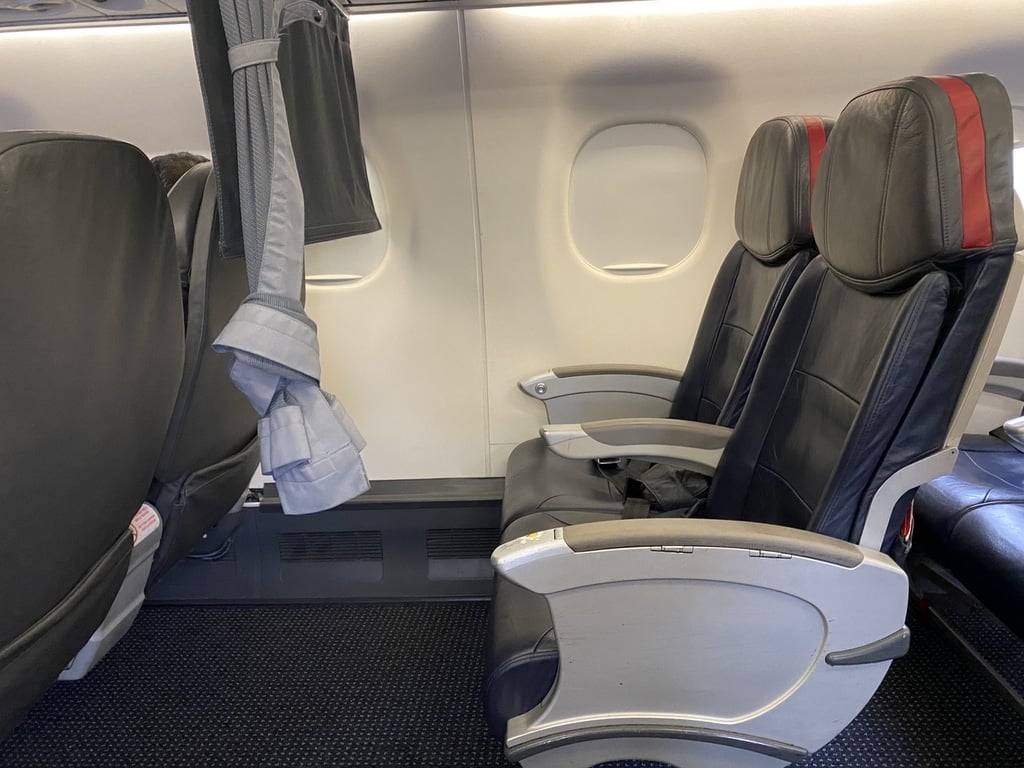 3. Set a seat alert
If you don't have time to keep checking your reservation, then set a seat alert with ExpertFlyer.com. They don't charge for a single seat alert, but if you want to set more at once, you can buy more seat alerts for only $0.99 each or sign up for a Basic or Premium account, which start at $4.99 per month. Here's our guide on how to use Expert Flyer since it's not the easiest website to maneuver.
4. Pay extra
Most airlines will sell you a better coach seat. But if you're going to pay, just make sure you're getting something for your money (like more legroom) because some airlines (ahem, American) charge for being toward the front of the cabin with no extra anything. Don't be fooled.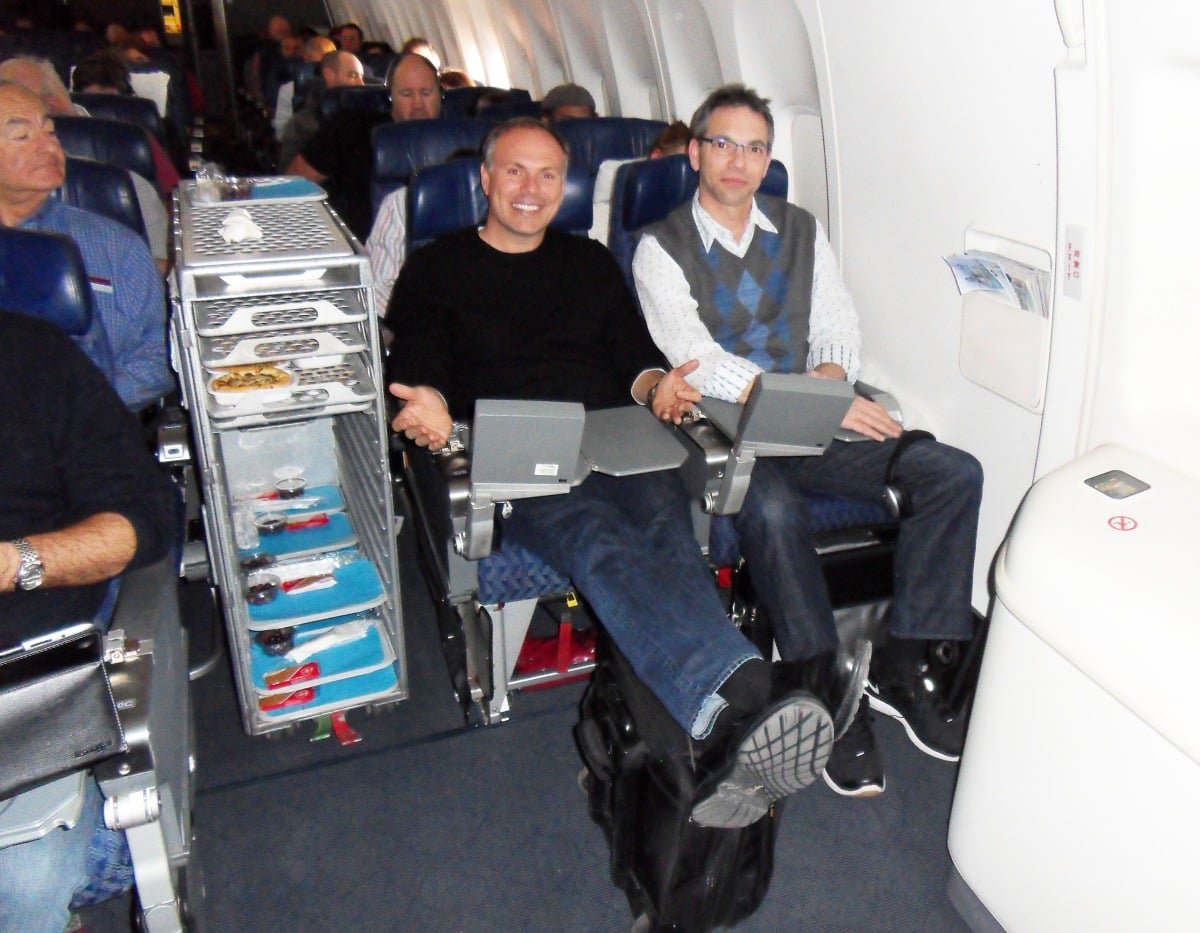 5. Get the bulkhead/emergency row
Get an emergency row or bulkhead seat. Emergency row and bulkhead seats usually have a lot more legroom than the other seats do, and that's why airlines charge more for them. Whenever I'm in one and have a long flight, after takeoff I bring down my rolling briefcase from the overhead bin and put a blanket, pillow or sweatshirt on it and turn it into a leg rest. Sometimes, I even have more legroom than first class passengers. Just be sure to stow it before landing.
6. Be friendly
One of the best ways to get a great coach seat for free is, simply enough, to be super-friendly to the gate agents (I usually bring them chocolates) and kindly request if they upgrade any of the frequent fliers, to give you their plush coach seat. These fliers are usually booked in an exit row or bulkhead seat.
7. Use SeatGuru/SeatExpert
To find out which seats are the best on a particular aircraft, consult SeatGuru.com (SG) and aeroLOPA. SG highlights the best seats in green and list exactly how much legroom and pitch each one has. They also inform you if there are power ports or personal TVs. Keep in mind that airlines can change aircraft types at the last minute so there are no guarantees. Still, more information will help!
8. Don't buy terrible seats
Reader Rakesh Agrawal recently reminded me of another strategy. "I was talking to someone who paid for a middle seat in the back of the plane. Don't buy it. Worst case scenario: you'll get a middle seat in the back of the plane when you check in." Good advice!
As you can see, it sometimes does take time to get the best seat on the plane but having extra space or legroom can make or break your trip.
Let me know in the comments below if these tips helped or if you have any tricks up your sleeve that I missed!
This post was updated on April 28, 2023. It was originally published in 2012.
KEEP READING:
–8 Ways To Make Sure An Airline Doesn't Lose Your Bag … And That You Don't Get Robbed or Stalked
–The Trick For Getting Airport Luggage Carts for Free
–Airline Lost Your Luggage? Do This If You Want to Get Compensated
–Why Frequent Fliers Use Apple AirTags or Samsung SmartTags When They Travel
–An Airline Executive's Number One Tip for Avoiding Lost Luggage When You Fly
Want more travel news, tips and deals? Sign up to Johnny Jet's free newsletter and check out these popular posts: The Travel Gadget Flight Attendants Never Leave Home Without and 12 Ways to Save Money on Baggage Fees. Follow Johnny Jet on MSN, Facebook, Instagram, Pinterest, and YouTube for all of my travel posts.