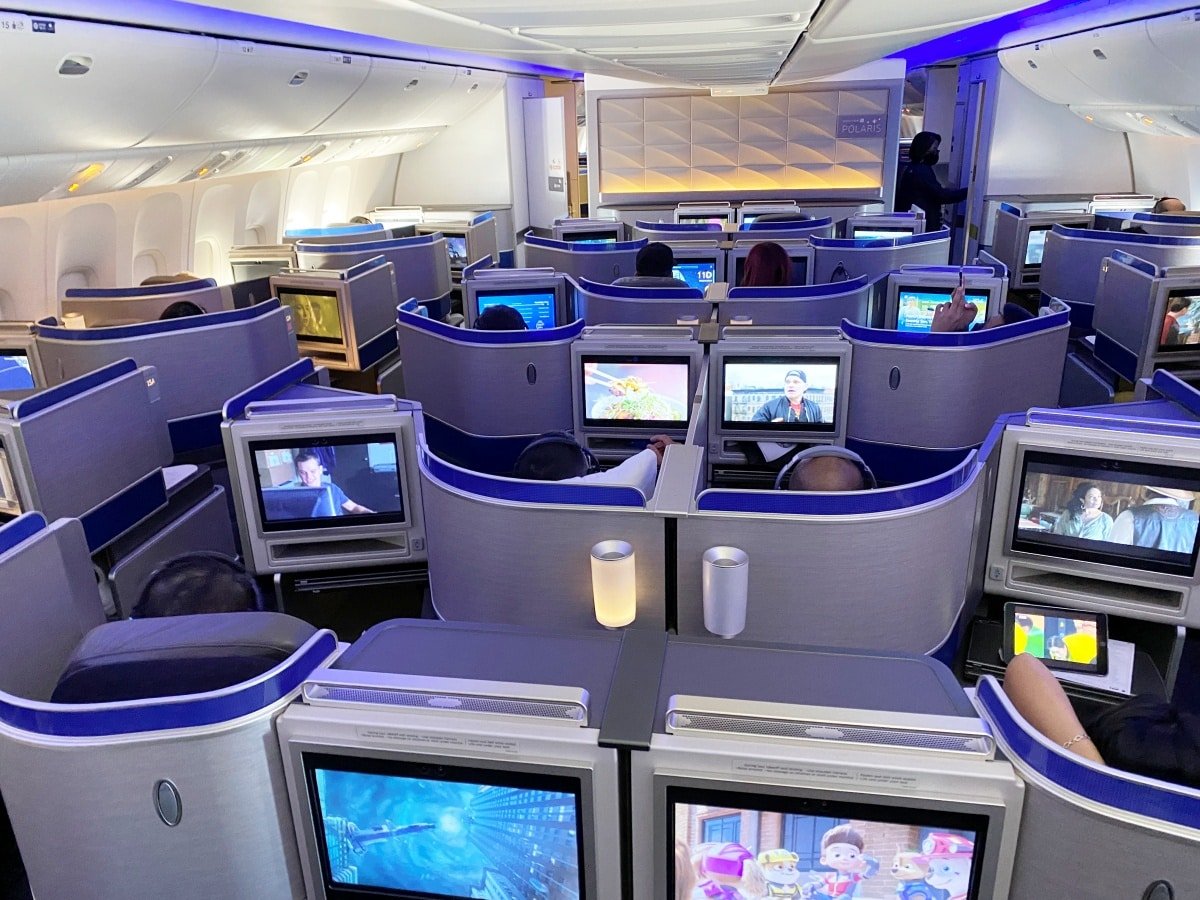 One would think that when TripAdvisor and their deep pockets bought SeatGuru years ago that the go-to site for finding the best seats on a plane would've become even better. But sadly, TripAdvisor kind of neglected it.
Though I've recommended SeatGuru in the past to travelers who asked me how to find the best seats on a plane, I'm now going to direct them to a seating chart site for a second opinion.
Related: 7 Hacks For Getting the Best Coach Seat on a Plane
Gary Leff from View from the Wing just turned me on to aeroLOPA. As Gary notes: "A 'LOPA' is a Layout of Passenger Accommodations. It doesn't just show seats. It's a detailed schematic of the passenger cabin that's drawn to scale. You will see details of how each seat is angled. You will see the bulkheads and bassinet placement. You will see which lavatories are larger or handicap accessible. You'll even see where windows are located relative to seats – no more picking seats where the windows are misaligned and you can't see out easily."
According to the site's About Us page: "aeroLOPA was born in 2021 out of an obsession of aircraft seating charts spanning over twenty years, originally inspired by the beautifully crafted diagrams published by many of the North American carriers in the 1980/90s. With the transition to digital publishing, airlines now tend to display only the most rudimentary amount of information, often highly abstract in presentation. Our goal is to provide you accurate aircraft seating plans that flesh out the detail, the nuances, and unique conditions so you are better informed when it comes to selecting seats on your next flight on American Airlines, British Airways, Finnair, or Iberia."
It looks like they need to update their page because they now have over 40 airlines and a range of aircraft types.
Here are the current airlines they have seating charts for: Aegean Airlines, Aer Lingus, Aeroméxico, Air Canada, Air France, Alaska Airlines, American Airlines, ANA, Austrian, British Airways, Brussels Airlines, Cathay Pacific, Delta Air Lines, EasyJet, Emirates, Etihad Airways, Eva Air, Finnair, Flybe, Frontier Airlines, Gulf Air, Hawaiian Airlines, Iberia, ITA Airways, Japan Airlines, JetBlue Airways, KLM, Korean Air, LOT, Lufthansa, Malaysia Airlines, Norwegian, Oman Air, Qantas, Qatar Airways Royal Air Maroc, Royal Jordanian, Ryanair, SAS, Singapore Airlines, Southwest, Spirit Airlines, Swiss, TAP Air Portugal, Turkish Airlines, United Airlines, Virgin Atlantic, Vueling and Wizz Air.
For United Airlines alone, they have eight different types of planes: Airbus A319, Airbus A320, Boeing 737, Boeing 757, Boeing 767, Boeing 777, Boeing 787 and United Express.
They also have different configurations. For example, United Airlines has two different configurations of the 777-200, which differ very slightly in the rear cabin:
77G: Domestic/Hawaii 28J 336M "high density" configuration
77M: Domestic/Hawaii 28J 336M "high density" configuration
Two 777-200ER types:
77E: International 50J 24W 202M configuration featuring United Polaris seats in Business Class
77O: Domestic/Hawaii 32J 330M "high density" configuration
One 777-300ER type:
77W: International 60J 24W 266M configuration featuring United Polaris seats in Business Class.
When I was flying United Airlines this past spring, I purchased ridiculously cheap business class tickets on their 777-300 (here's my trip report). Since I wasn't familiar with United's Polaris or their 777, I looked all over the web, including on YouTube to find the best row for my family since I wanted to be the furthest away from people but still be close to each other. It was a chore. However, if I'd known about aeroLOPA (screenshot above), it wouldn't have been, which is why I'm sharing it with you today. I hope you like it as much as I do.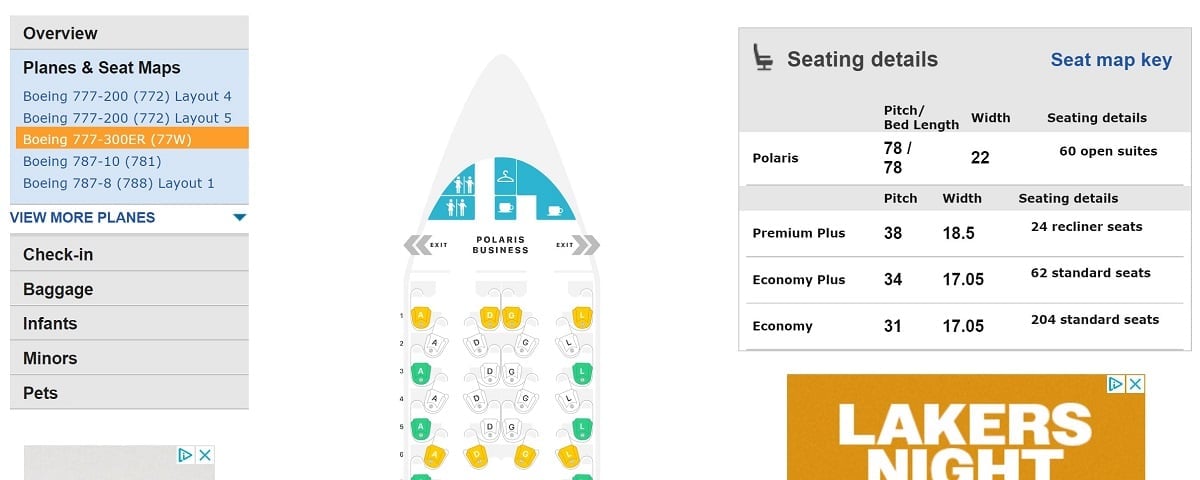 aeroLOPA is new so they have a lot of adding to do and they don't have all the useful information that SeatGuru (screenshot above) has like if there's electrical outlets or which seats are near the exit rows. However, their charts are a lot more visually appealing. If you use SeatGuru and aeroLOPA you will be sure to find the best seat for your flight.