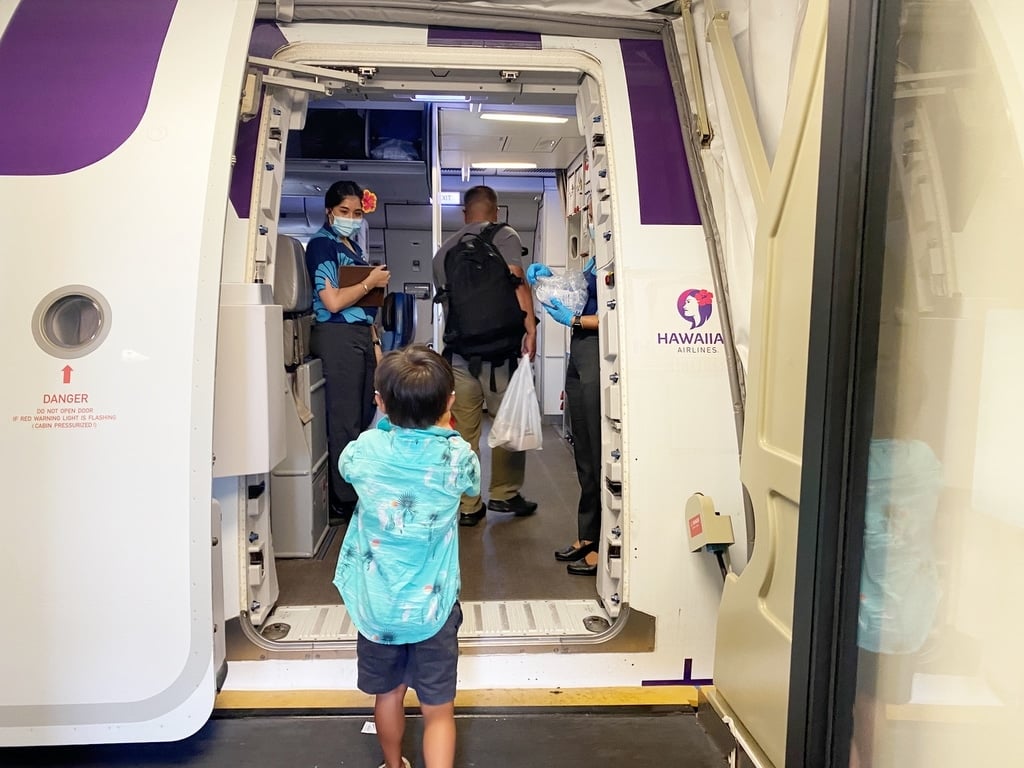 I'm very fortunate to have traveled to Hawaii dozens of times. I haven't flown all the airlines that serve the islands but I have been on the major U.S. carriers like American, Delta, Hawaiian and United, all multiple times.
I'm pretty confident in saying that if you're flying coach to the Islands that Hawaiian Airlines offers not only the best service but a dozen of their Economy Comfort seats on their A330s are to the best to and from the islands.
FYI: According to SeatGuru: There are 68 total Extra Comfort seats on the A330 and the pitch (legroom) is 36 inches (5 more than regular coach) and the seat width is 18 inches.
If you subscribe to my free newsletter, then you know that I just returned from Oahu with my family. It was our first real vacation since the pandemic and because my wife and I were still worried about Coronavirus, I spent a lot of time researching the best seats to and from.
On the way there, we flew Los Angeles to Honolulu in United's Polaris (First Class) since they had an incredible deal and it's always longer going west. Coming home, United didn't have a deal on First Class or Premium Economy. So I knew the exclusive coach cabin on Hawaiian Airlines' A330 was the way to go. Not many people know about this cabin, including my friends who fly Hawaiian regularly.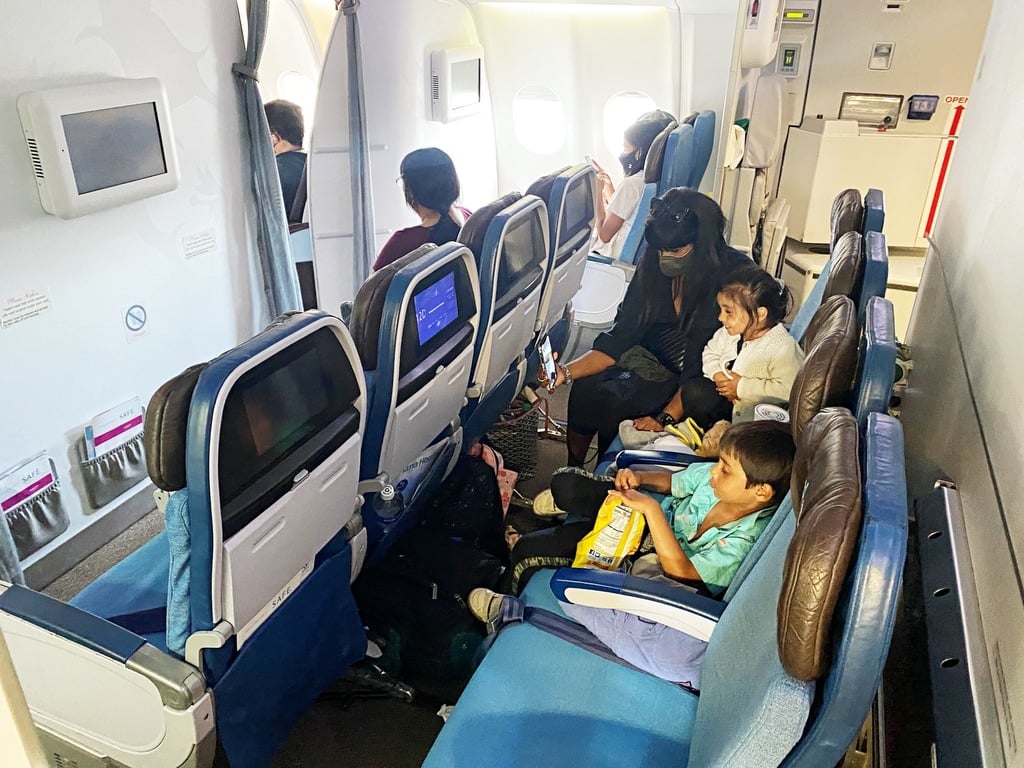 Configuration
This almost-private cabin is located directly behind First Class and in front of the main galley. The best part about it is that there are only a dozen seats spread out between one and a half rows. Row 11 is a bulkhead (the first row of a cabin) and it has eight seats. They're configured 2 x 4 x 2 just like most of the rest of economy. The half row in this cabin is row 12, which has just four seats that are all together in the middle. So, depending on who you're traveling with, rows 11 & 12 are the way to go. All seats recline.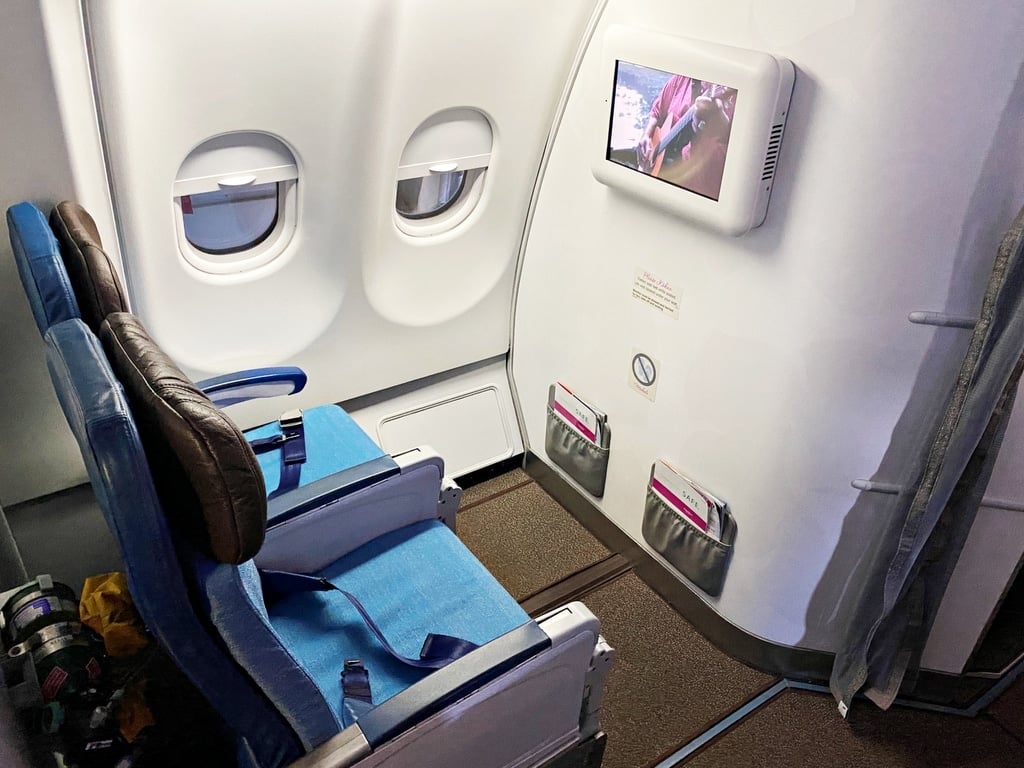 Row 11
If I was traveling alone or with my wife, I would definitely book either seats 11 A and B or 11 H and J. They're tucked away with no one in front or behind, have windows and there's so much legroom, even a six foot person could barely touch their toes on the wall in front. The same goes for seats 11 C, D, E and G but they're in the middle and just like the other seats in row 11, the armrests don't go up and there's no storage in front. Not ideal when traveling with two little ones.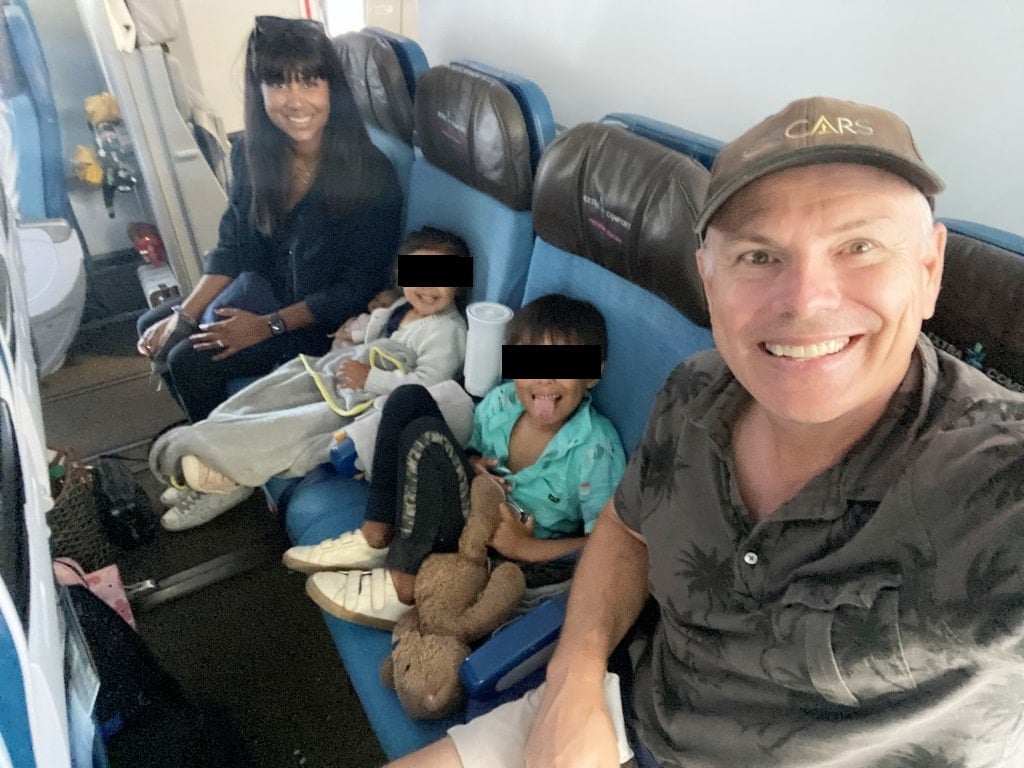 Row 12
If you're traveling with two little kids like me, then row 12 C, D, E and G are best because the armrests do go up and there's storage under the seats in front. There are also no seats 12 A and B or 12 H and J. What's nice about row 12 is that there's a wall behind you so no one is breathing on you.
What sucks about row 12 is that it's in front of the galley and the lavatories so you hear the door slamming and some people like to congregate. But I still think it's well worth the $89 to $119 extra charge for their extra comfort seats.
Another perk to these seats is that you get to board in Zone 3 (out of six zones) and it's right next to the door so you get fresh air during boarding and you don't have to wait behind a line of people to find your seat. You're also the first off the plane.
I'm not the only one who thinks these are the best seats. I got talking to the flight attendants and I asked them what they think  are the best coach seats on the plane and they said definitely in the cabin we were in. Do you agree? What's your go-to seat to Hawaii?