You know how it goes: You plan a trip and when the time comes, you carefully pack your bags with everything you think you'll need. The last thing you need is for the airline to lose your bag. But there are some things you can do to prevent an airline from losing your bag for good and more importantly, to prevent getting robbed or stalked. RELATED: Stop Overpacking: 10 Things You Don't Need to Pack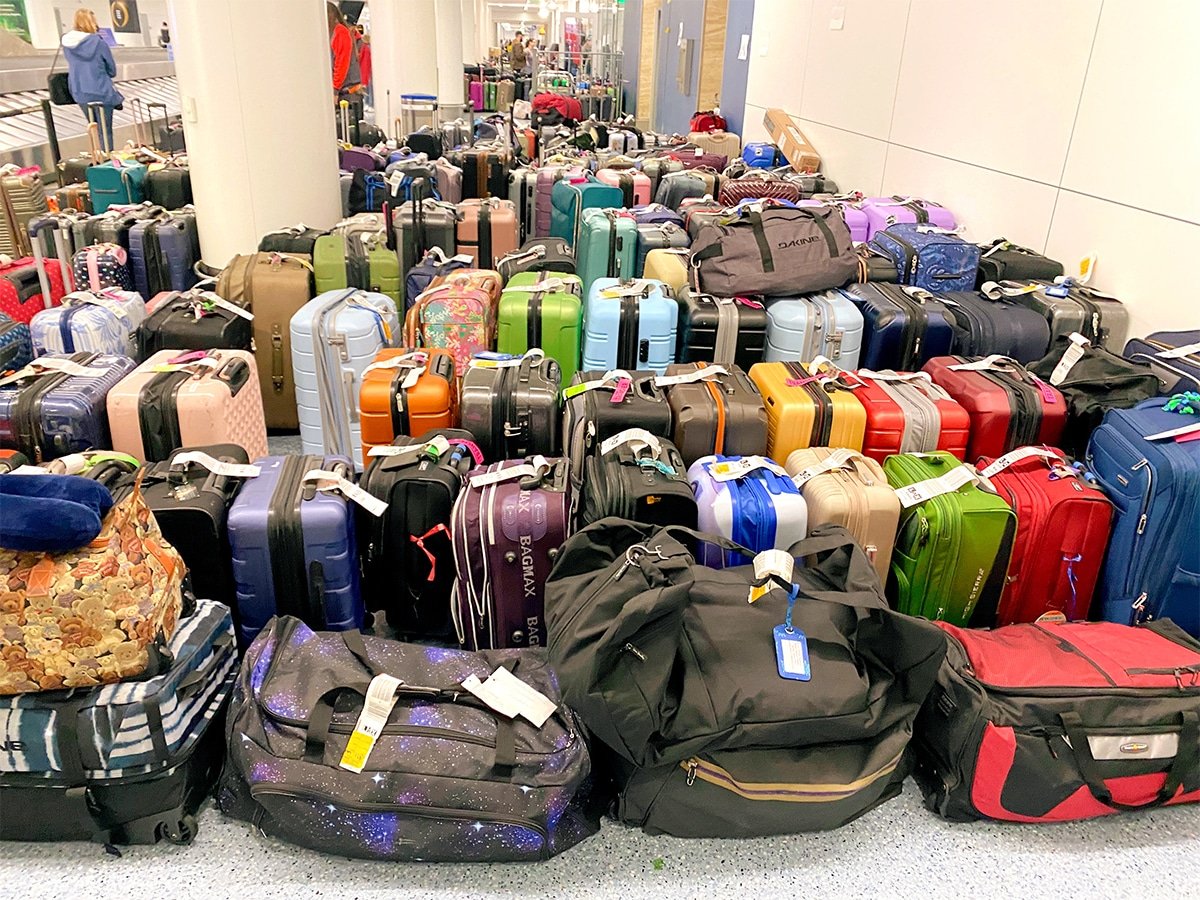 This post contains references to products from one or more of our advertisers. We may receive compensation when you click on links to those products. For an explanation of our Advertising Disclosure, visit this page.
1. Travel with carry-on only
This might go without saying but first of all, travel with carry-on only. I do, except when I'm with my little kids who can't manage their own bags yet or if I'm going to a cold-weather destination for more than a week.
2. Fly nonstop
Another tip to prevent an airline from losing your bag is to fly nonstop. The more connections your flight has, the more chances there are for your bag to get lost along the way. Of course, you can ship your luggage in advance if you're traveling domestically but most people don't want to deal with that.
3. Travel with a unique bag
Don't travel with a black bag like everyone else unless you put identifiable stickers that won't fall off on it. Strings and yarn can easily get pulled off. It's best to have luggage that's unique and bright. RELATED: My wife designed her own unique suitcase with ROAM luggage (see photo below), which she loved. Read her review here and use this link to get $50 off your purchase.
4. Take a photo
Always take a photo of your bag so you can show the lost and found agent on the other end exactly what it looks like, in case it does get lost.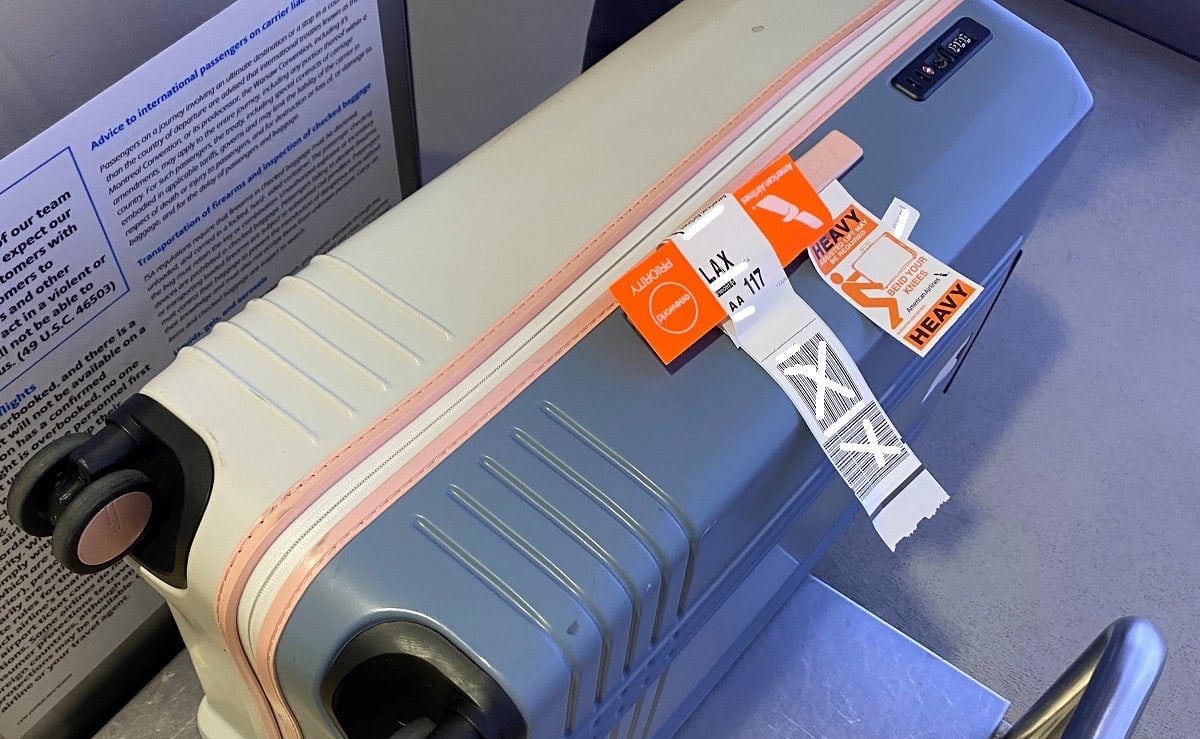 5. Double check that the flight number and airport code are correct
I always check that the agent puts the right flight number and three-letter airport code I'm flying to on my baggage tag. I've seen them accidentally take the wrong tag from the customer in line next to me.
6. Use a tracking device
Products like the Apple AirTag will help you track down your bag using an app on your phone. Having your own tracking device in your luggage can give you some much-needed peace of mind. My wife and I never travel without ours.
7. Make sure your contact information is accessible
The most important thing to do is have your name, cell phone and email address on the bag tag, and not just on the outside of your suitcase but on the inside as well, since the outer one can easily get lost or pulled off. Even better, tape a piece of paper with your contact information on the inside of your luggage so that when it's opened, it's the first thing they'll see.
BUT: Don't ever put your home address on your bag tag or inside your luggage since it lets strangers know where you live and that you're not home. I've heard plenty of stories where burglars hang out at airport restaurants, gates or on the tram just to get visible addresses. They know you're not home and listen to your conversations, too, so they know where you're going and for how long.
8. Use a luggage tag with a privacy flap
After reading this news story, you will learn yet another new tip. In short, a passenger was stalked by an American Airlines employee because she had her name, phone number and address written on a tag that wasn't covered. Always have your outside bag tag covered by using a luggage tag with a privacy flap so that it hides your personal information. Don't leave it out in the open.
As you can probably tell, I've had plenty of experiences with lost baggage and I don't check bags often. Fortunately, airlines are getting better, thanks to technology but there are some simple steps you can take to make sure an airline doesn't lose your bag, or that you don't get robbed or stalked.
KEEP READING
• How to Save Money With a Secret Third Carry-On
• How to Use Your Wireless Headphones to Watch In-Flight Movies
• 10 Airport Security Hacks Every Traveler Should Know
• How to Get the Best Coach Seat on the Plane
• The Sleep Hack Every Traveler Needs to Know
• Never Get Your Valuables Stolen on the Beach
Want more travel news, tips and deals? Sign up to Johnny Jet's free newsletter and check out these popular posts: The Travel Gadget Flight Attendants Never Leave Home Without and 12 Ways to Save Money on Baggage Fees. Follow Johnny Jet on MSN, Facebook, Instagram, Pinterest, and YouTube for all of my travel posts.