After a radio interview I recently did, I received multiple emails from listeners who wanted to know more about my tip about having a secret third carry-on. See this email from Craig D. "Johnny: I thought I heard you say that a Scottevest travel vest could hold a laptop computer. Did I hear correctly? I have a MacBook Air M1 laptop and will buy such a vest if the laptop would, indeed, fit inside one of the pockets. Can you advise?" READ: How to Save Hundreds of Dollars When Booking Flights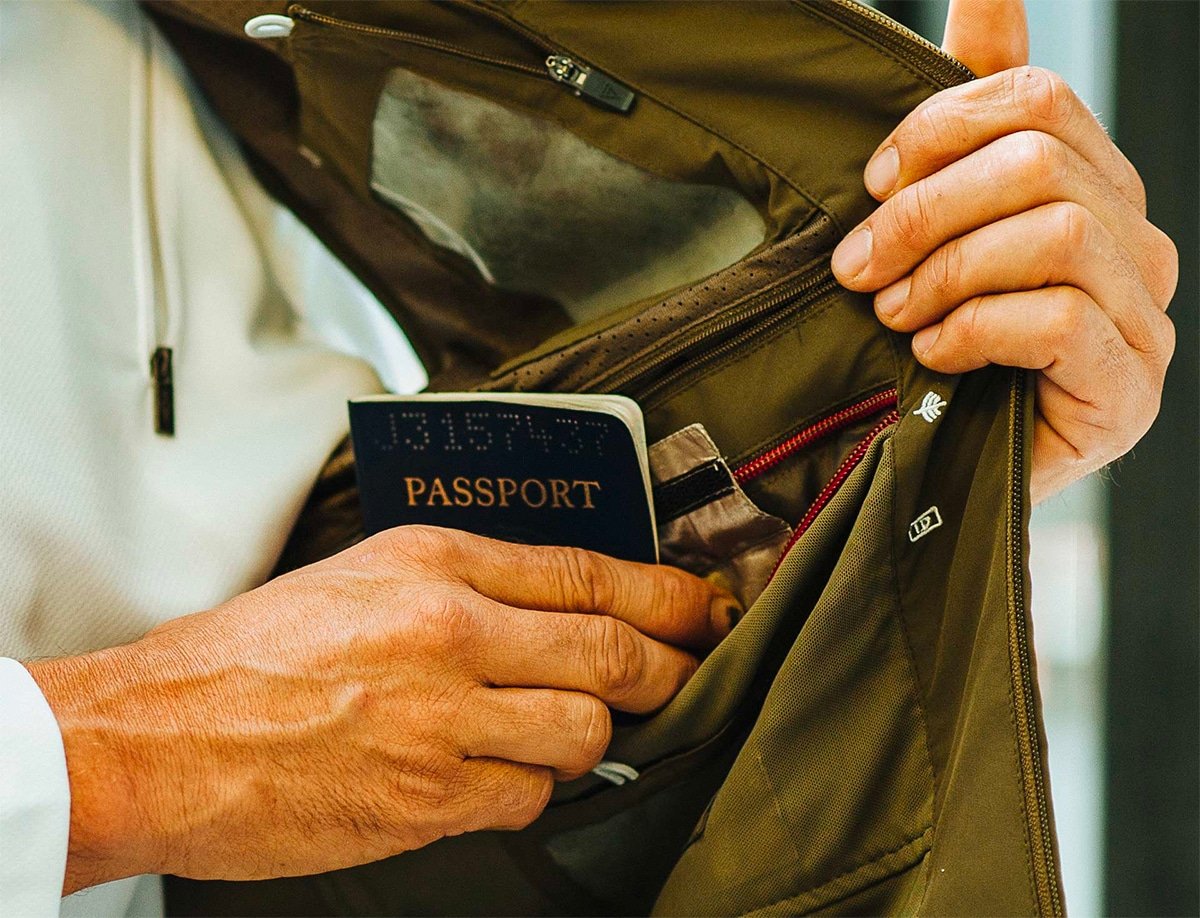 This post contains references to products from one or more of our advertisers. We may receive compensation when you click on links to those products. For an explanation of our Advertising Disclosure, visit this page.

The short answer is yes! The long answer is that his laptop is only 12 inches wide, which makes it easy for it to fit as mine fits my 14-inch laptop. I wrote about this tip in a round-up last month, titled 10 Airport Security Hacks Every Traveler Needs to Know. Sometimes the problem with these long round-ups is that people don't read them all because, well, they're too long. So I thought I would make this a separate tip since it's so important – especially when traveling overseas and the airlines weigh your carry-on bags.
My favorite thing about Scottevest is that a jacket or vest acts like a third carry-on, which is key when you have too much stuff or if your airline weighs your carry-on bags and you're over the limit by a few pounds. Most Scottevest jackets have 20+ pockets so you can put everything, from your phone to your laptop inside. As the folks at Scottevest like to say, it's not rocket science, it's pocket science!
Check out here on Scottevest.com or here on Amazon.
You can also check out the promotional video below that I made for them to give you an idea of how much you can carry inside:
As you can tell, I've been a longtime fan of Scottevest products. They really can help travelers carry more things on their person so they essentially act like a secret third carry-on and can help to save you from paying baggage fees. As you can see from the video, my jacket doesn't look or feel bulky. I also love the Scottevest jackets because you can secure your money and passport so it acts like a money belt when traveling in dicey areas. Beyond the jackets, they also sell vests (obviously!), pants, shirts, sweaters and even underwear, which also have pockets, don't take up a lot of space and they are extremely quick-drying (just in case you need to wash them in the sink). They offer an assortment of products for men and women.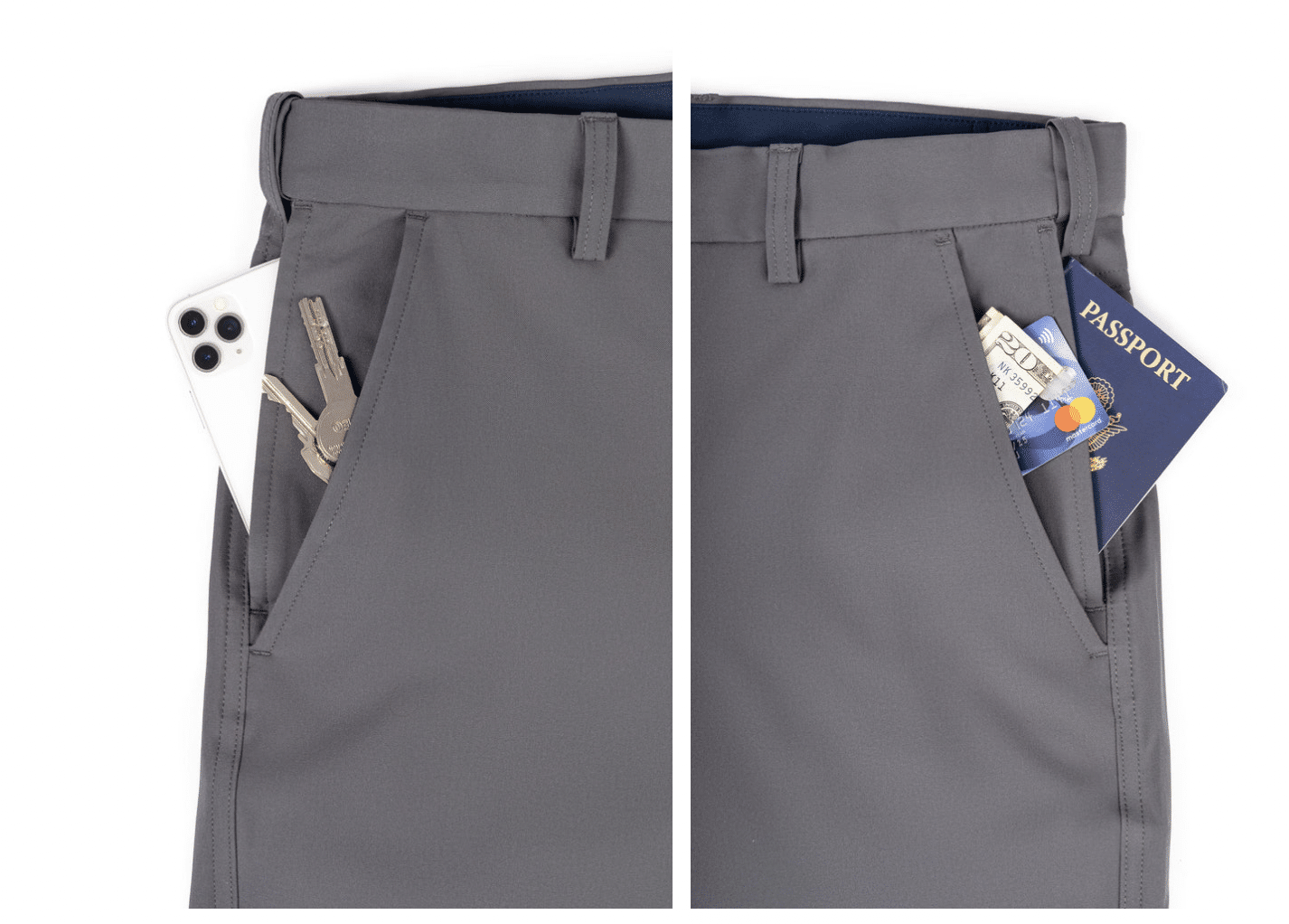 I've just recently tried out the Covert Cargo Chinos (pictured above) and they are super comfortable and stretchy. They have 10 hidden pockets and I love that the pockets are deep and safe to store your valuables. Too many times, the pockets on my pants and shorts aren't deep enough and I risk losing money, credit cards or my car keys. These pants solve that problem and I like wearing them not just for travel but their clean, streamlined look makes them great for everyday wear, too.
You can purchase directly on Scottevest.com or buy from Amazon.com.
KEEP READING
Want more travel news, tips and deals? Sign up here for Johnny Jet's Daily Travel Tip newsletter! Just fill in your email address and check the Daily Travel Tip box—and you'll have Johnny's best tips, straight to your inbox each day!