To say that I'm a shoe-lover is an understatement and my affinity for fancy footwear apparently dates back to my very early days. My mother tells me that as a young child, whenever I got a new pair of shoes, I would keep them in the box beside my bed, open them up, try them on, then pack them back carefully in the box.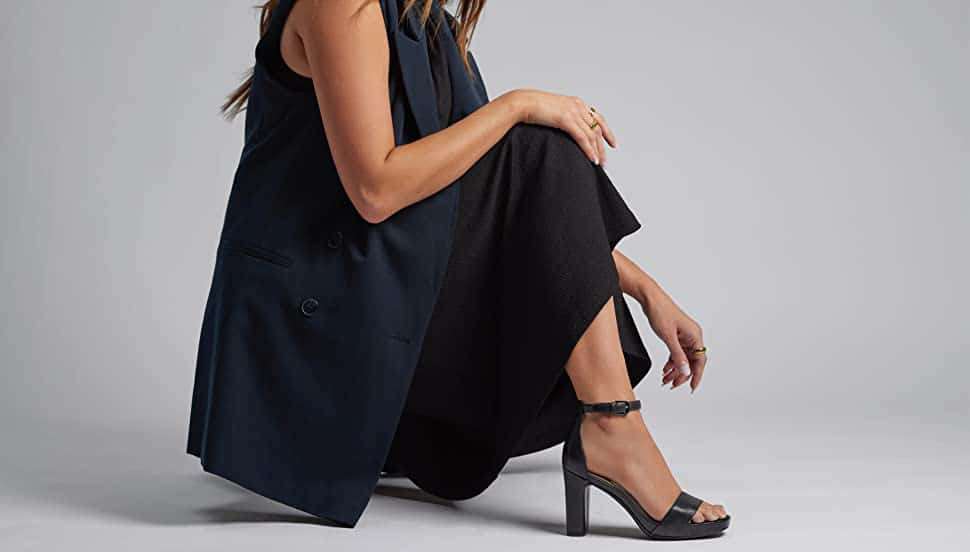 This post contains references to products from one or more of our advertisers. We may receive compensation when you click on links to those products. For an explanation of our Advertising Disclosure, visit this page.
So maybe it's not surprising that my first job was in a shoe store and I worked there through high school and then through university to pay my tuition and rent. Unboxing shipments of the latest styles and selling beautiful shoes all day long was fun and tempting … there were times when I would spend the little money I had left over on shoes instead of groceries. Ah, to be young again!
Life couldn't look more different now. Married, two kids and eternally exhausted, I still have a love of shoes but no longer am I stepping out in stilettos. Sneakers and flat sandals rule, these days. But of course, I still love a good high heel. Just … a practical one …
My sister celebrated a milestone birthday this summer and the plan was to go big or go home. Our group of girlfriends organized a night to remember that involved dinner, drinking, dancing … the works. Considering I haven't partied like it was 1999 since … like, 1999 (ok, I exaggerate, but you get the point), I was worried. Truly. First of all, I wasn't even sure I could stay awake for the big night out … I'm seriously out of practice and with two little kids at home, I haven't slept in forever. But it was my sister's big day and I wanted to rally and truly celebrate!
My other concern was my shoes. HOW was I going to last all night in my heels? I have many a pair, not one of which is comfortable. They're fine for a dinner out, where you're sitting most of the time. But I knew our night was going to involve walking, standing, DANCING. But again, this wasn't just any night out. The pandemic had robbed us of so much and, finally reunited after almost three years, this was a big deal.
So I started doing some research. I finally found a pair of shoes, the Joy Sandal from Naturalizer on Amazon that looked pretty good but it was the reviews that finally convinced me to take a chance on them, especially this one: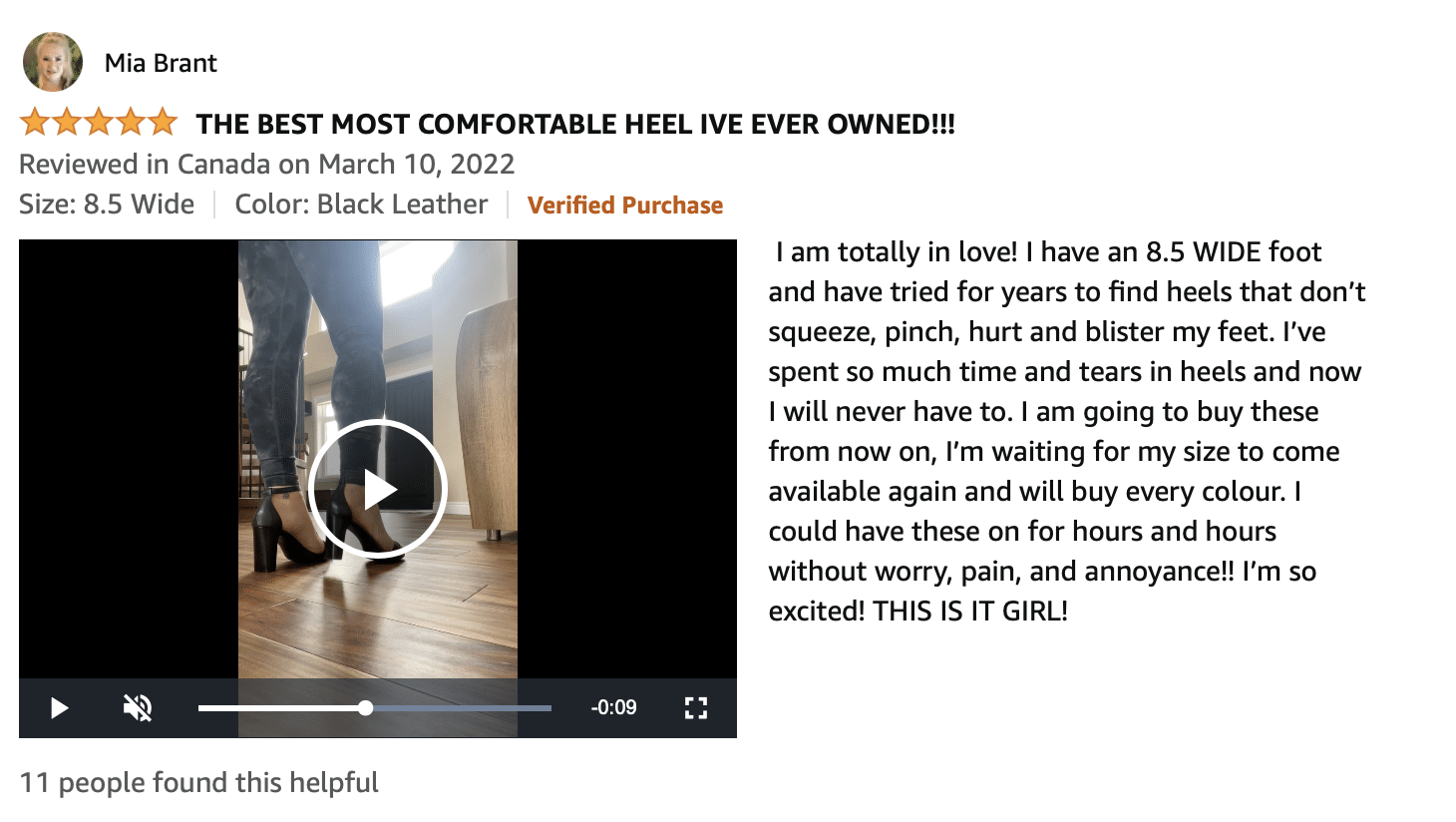 I know, I know – general wisdom says to ignore the best and worst reviews and consider the middle of the road reviews. But these shoes had so many glowing reviews, I had to give them a try.
I'm glad I did. They. Are. A. Game. Changer. I have never worn a high heel shoe that's more comfortable (and I've worn A LOT!) The style is simple – a 3.5-inch block heel with a half-inch platform and a padded adjustable strap. They're not too high, not too low and the block heel makes them easy to stand and walk in. Style aside, it's the construction of the shoe that makes it such a winner.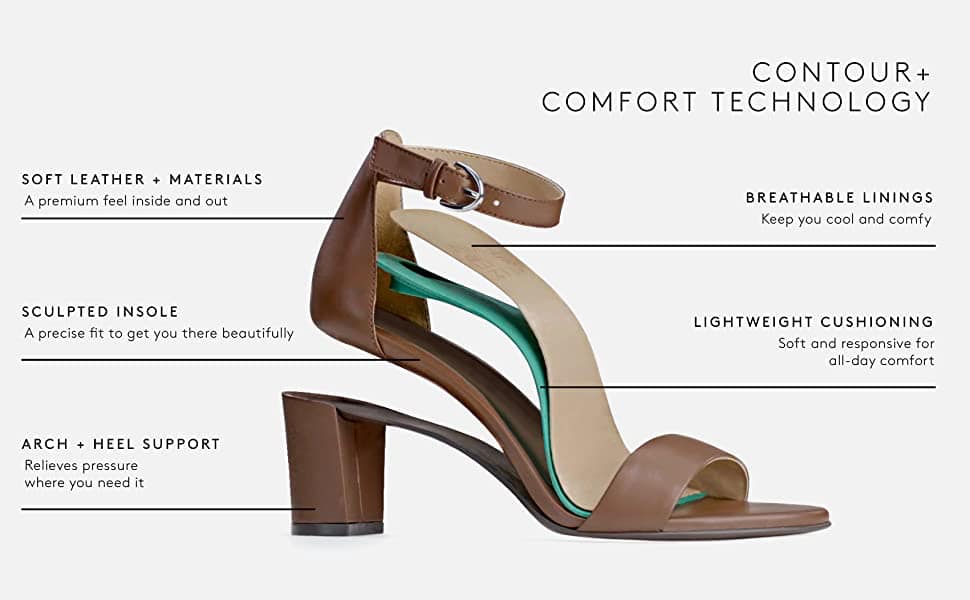 The lightweight cushioning is EVERYTHING in this shoe. It relieves all that pressure that you usually feel when your foot is stuffed into a high heel at an unnatural angle. You won't feel any of that in these shoes. Plus, these shoes come in both a standard M width or a W width.
My first shoe store job was in a mall and directly across the hall from my store was Naturalizer. I was good friends with one of the girls who worked there and we often worked the same after-school shifts. We spent a lot of our time making fun of the Naturalizer shoes (we were teenagers and NOT the store's target demographic). Imagine my surprise that now a pair of Naturalizer shoes are my go-to favorites. Either Naturalizer has really stepped up their game or I have finally become their target demographic.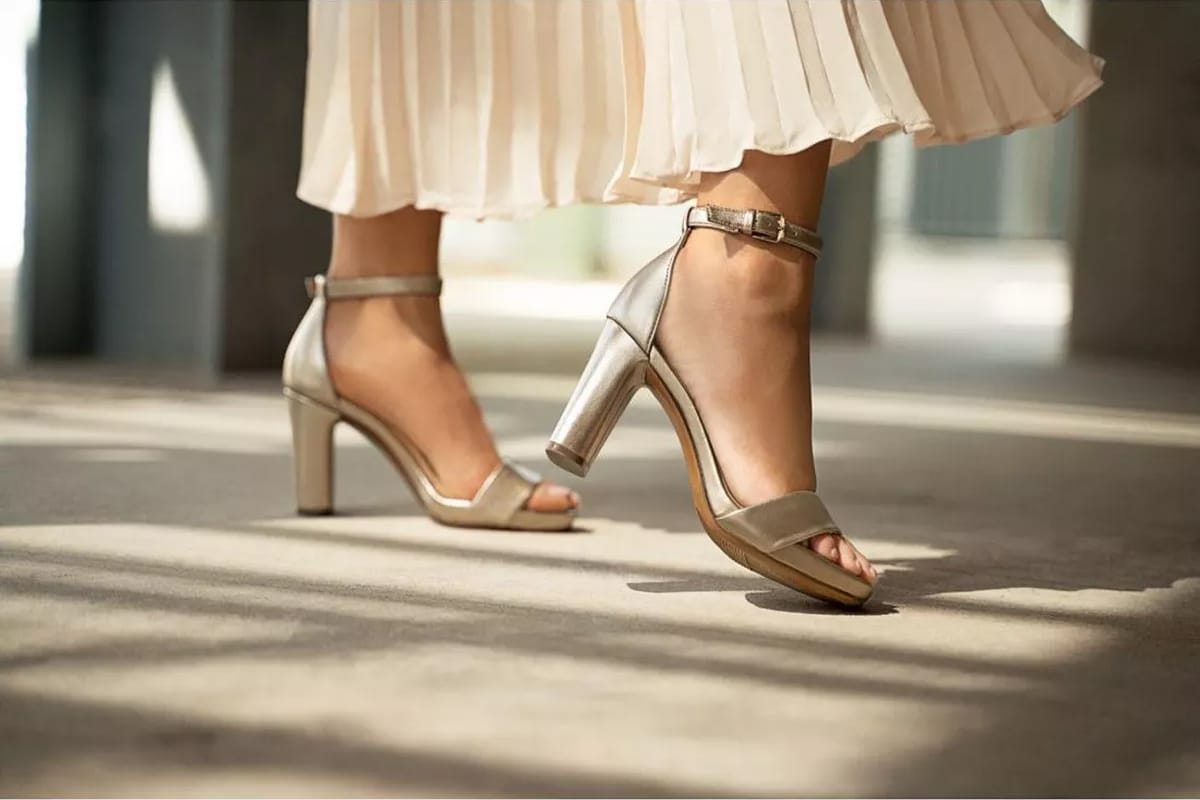 Regardless, I'm at the point in my life where, if forced to choose, comfort will edge out style in my list of priorities. But with this shoe, you don't have to choose. The Joy Sandals look great but are also so incredibly comfortable that I was able to wear them for a VERY long night out without thinking about my feet or feeling any pain all night. The next day, I felt great (you know how sometimes after a night out in heels, your legs are sore the next day? No, is that just me? Well, not the case with these shoes.)
These shoes are just that good, I had to share this hot tip with you. Naturally, after test-driving my black pair, I promptly ordered a second pair in a different color and honestly feel like I'll never need another pair of high heels again. They look great with any kind of dress but also with a pair of jeans. Comfy, stylish and affordable, these are the game-changing shoes your wardrobe has been waiting for.
When I travel, I rarely pack heels because … what's the point? I can't walk for long in them and being comfortable is imperative. But I will definitely be packing a pair of these when I travel so that I can actually feel dressed up when I go out but be super comfortable at the same time.

Buy the Naturalizer Joy Sandal here on Amazon. They are also available in a variety of different colors here. Check out more styles here and other color options here. Enjoy your new happy feet!
KEEP READING: