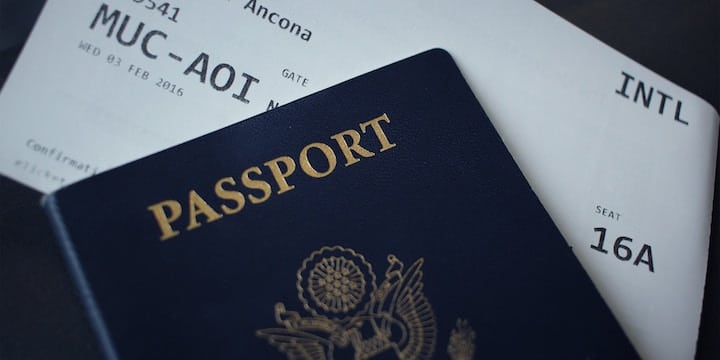 (UPDATED August 28 at 6:00am ET)
My hope is that this coronavirus resource page for travelers will help you make more informed decisions regarding your travel plans, help you get your money back, and/or help you find the latest travel and coronavirus news:
U.S. GOVERNMENT
INTERNATIONAL
–Which countries are open and which are closed?
DOMESTIC
–Here's where.The Latest Quarantine Rules For Each State
AIRLINE POLICIES
Air Canada | Alaska | American Airlines | Delta | Frontier | JetBlue | Southwest | Spirit | United | WestJet | Every airline's website and phone number
Fortunately, most airlines are now offering waivers for tickets purchased on or before March 2. However, if your airline is not offering a waiver and they didn't cancel your flight and you don't want to go then I'd would wait until a couple days before to see if the flight canceled and then call to get your money back or a travel voucher.
JOHNNYJET.COM STORIES

HOW AIRLINES ARE KEEPING PLANES CLEAN
Air Canada | Alaska | Allegiant | American | Delta | Frontier | JetBlue | Southwest | Spirit | United
HOTEL/LODGING POLICIES/NEWS
Accor | Hilton | Hyatt | IHG | Marriott | Radisson | Wyndham | Airbnb
CRUISE LINE POLICIES
Carnival Cruise Line | Celebrity Cruises | Disney Cruise Line | MSC Cruises | Norwegian Cruise Line | Royal Caribbean

CRUISE NEWS
TRAIN & BUS POLICIES
Amtrak | Greyhound
DONATE

GOOD TO KNOW
WHO TO FOLLOW ON TWITTER
World Health Organization (WHO) | CDC Travel | Surgeon General | Dr. Sanjay Gupta | VP Pence | For all coronavirus content on Twitter
NEWS AGENCIES
ABC | CNN | FOX | NBC | NPR | USA Today | New York Times | Washington Post | WSJ
WEBSITES TO FOLLOW

APPS TO DOWNLOAD
CDC TravWell  Quarantine Together | How We Feel App
MEDITATION APPS
Calm | Stop Breathe & Think
CORONAVIRUS PODCASTS
Dr. Sanjay Gupta's Coronavirus: Fact vs Fiction – Podcast  | Johns Hopkins | Anthony Davis
TRAVEL BLOGGERS WHO HAVE TESTED POSITIVE
Angela Sun | Nomadic Matt | Rachel Roams | Trusted Travel Girl
TRAVEL VIRTUALLY
FOR KIDS
United Airlines for Kids |  Now through April 30, call 1-877-7-MICKEY (1-877-764-2539) to hear one of five special messages from Mickey Mouse, Minnie Mouse, Donald Duck, Daisy Duck or Goofy.
GAMES TO PLAY
House party | Scrabble | Scrabble Dictionary | Two letter Scrabble words
BOOKS TO READ
Amazon.com | This App Lets You Get Thousands of E-books and Audio Books For Free
---
Have something to add?
Help us build out our coronavirus resource for travelers by sharing your own reliable resources in the comments below.