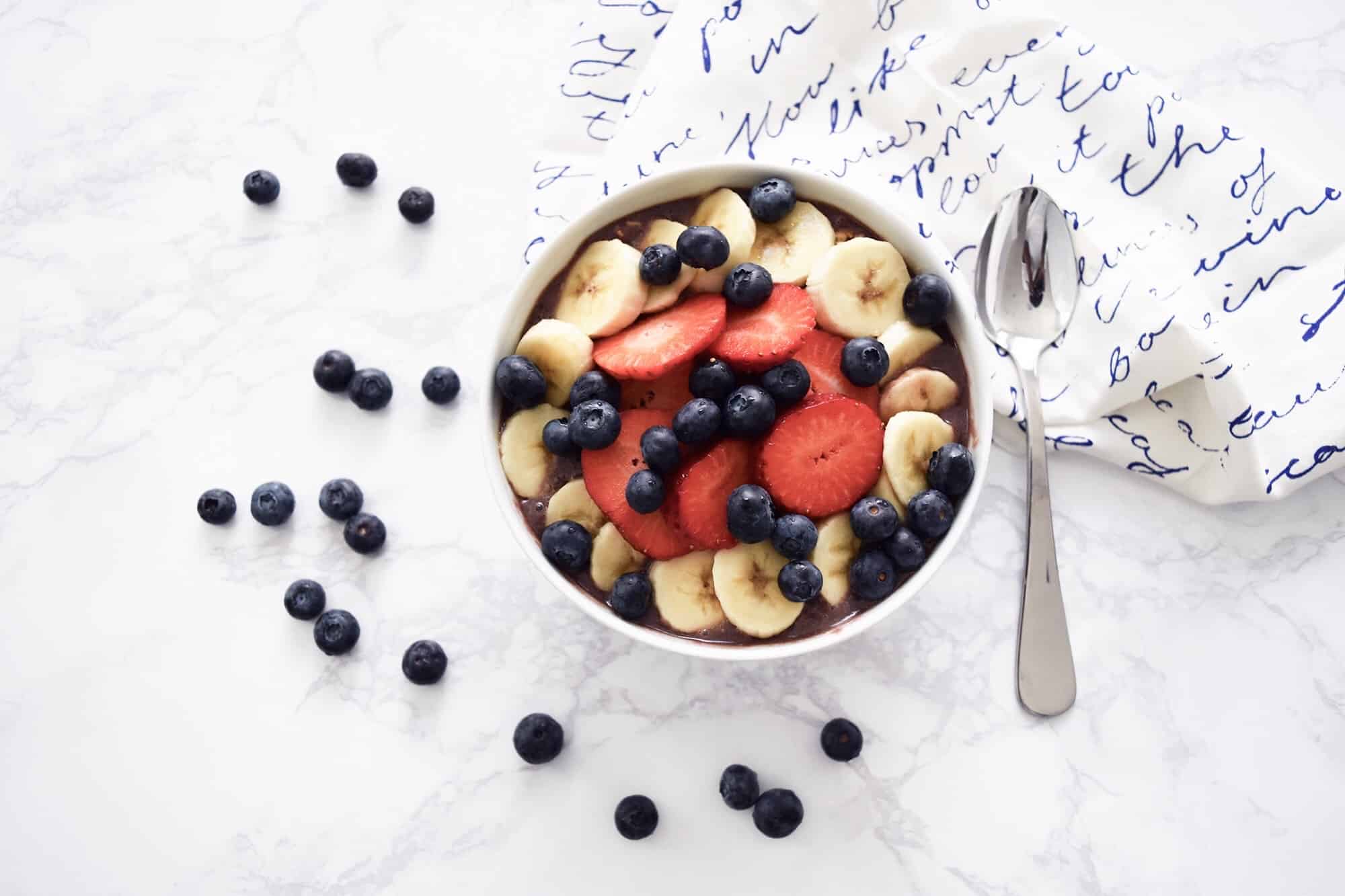 Our family was supposed to be in Hawaii this week but of course, like everyone else, we're staying safe at home … and dreaming of our next trip to the islands!
Before we had kids, Johnny and I would wake up super early when we were in Oahu, walk to Diamond Head and hike to the top for sunrise. It was a tradition we both loved (but one that was a little more difficult with a baby!) On our way back from our hike, we'd stop for acai bowls at Bogart's, a very busy breakfast place that was on the way. It was the perfect start to a day in Hawaii and I find myself dreaming of those gorgeous mornings, especially since we were planning to be there this week.
RELATED: 5 Best Places to Get an Acai Bowl on Oahu
While it's going to be a while before we're back in Hawaii, it doesn't have to be quite so long before we can enjoy acai bowls again. You can easily make them at home. Check out this video for step-by-step instructions:
How to make an acai bowl
It's really quite simple to make an acai bowl. Here's how:
Ingredients
1 pack frozen acai berry puree
2 bananas
1/4 cup apple juice
1/2 cup granola
A few strawberries
1/4 cup of blueberries
Directions
Thaw the acai berries and pour them into a blender. Mix together with apple juice and one banana. Blend these together until fully combined. The mixture should be thick but not runny.
Pour the berry mixture into a bowl and top with granola.
Garnish with your favorite toppings, like strawberries, bananas, blueberries and honey.
Related:
---
Have your own tip? Email it to whitney@johnnyjet.com!
Want to see more tips? Click here for all 1,697!
Want even more travel tips? Sign up here for the Daily Travel Tip newsletter! Enter your email address and check "Daily Travel Tip" to receive Johnny's best tips in your inbox each day!
If you already subscribe to our weekly newsletter, you can sign up on the same page. Just fill in your email and check "Daily Travel Tip" on the same page. You'll receive an email with a link to update your JohnnyJet.com preferences. On that page, just click the Daily Travel Tip box and Update Profile.