The pandemic really did a number on all industries but especially the travel industry. Not all of it was negative … these days, many travelers, including myself, no longer fly halfway around the world for just a meeting, which has had a positive impact on the environment. RELATED: 12 Things in Travel You Need to Know Today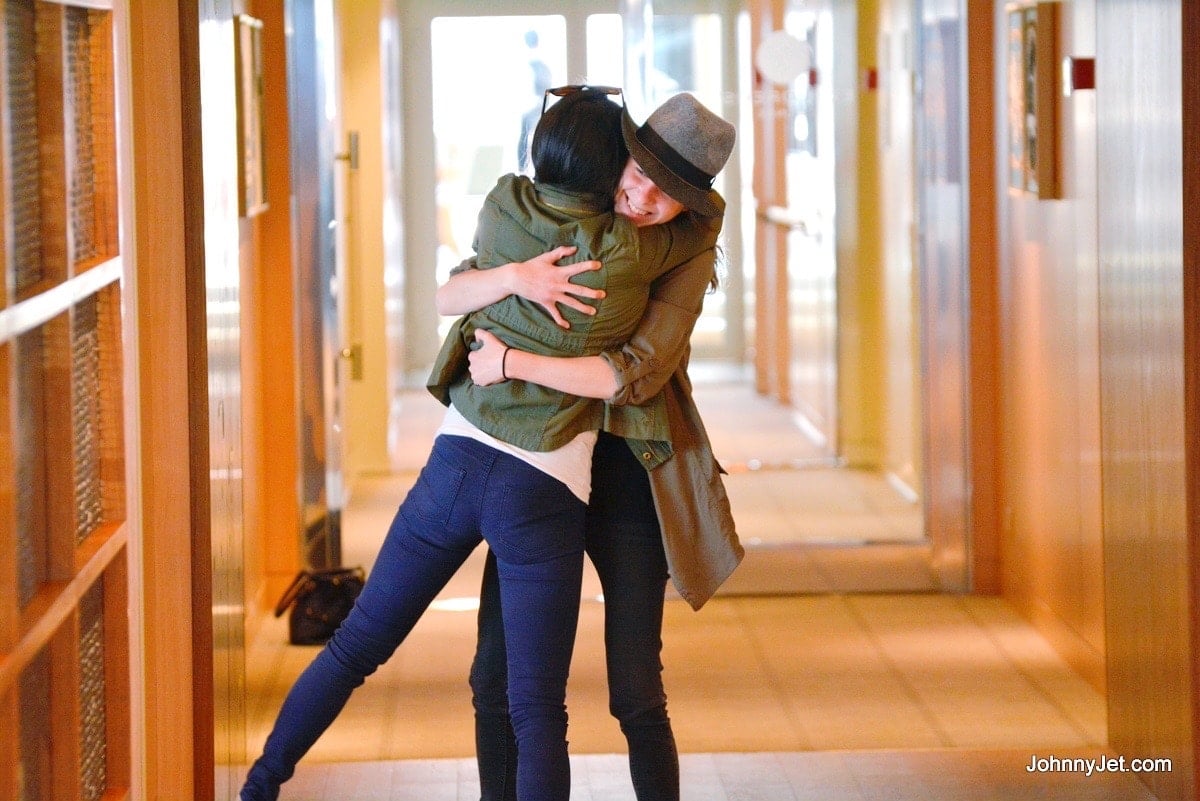 Thanks to technology, you don't have to hop on a long flight just for a short meeting. You can just hop on Zoom for a virtual meeting.
But if you're sick of the virtual stuff but don't want to deal with all of the crowded, unpredictable and high prices of airports and airlines then just jump in the car and drive. I know gas prices are high so here are my 9 ways to save on fuel.
For those who don't want to drive all the way to a friend or loved one's house, see if they will meet you halfway. Again, thanks to technology, you don't have to rely on your Aunt Mary's recommendation for a great halfway point.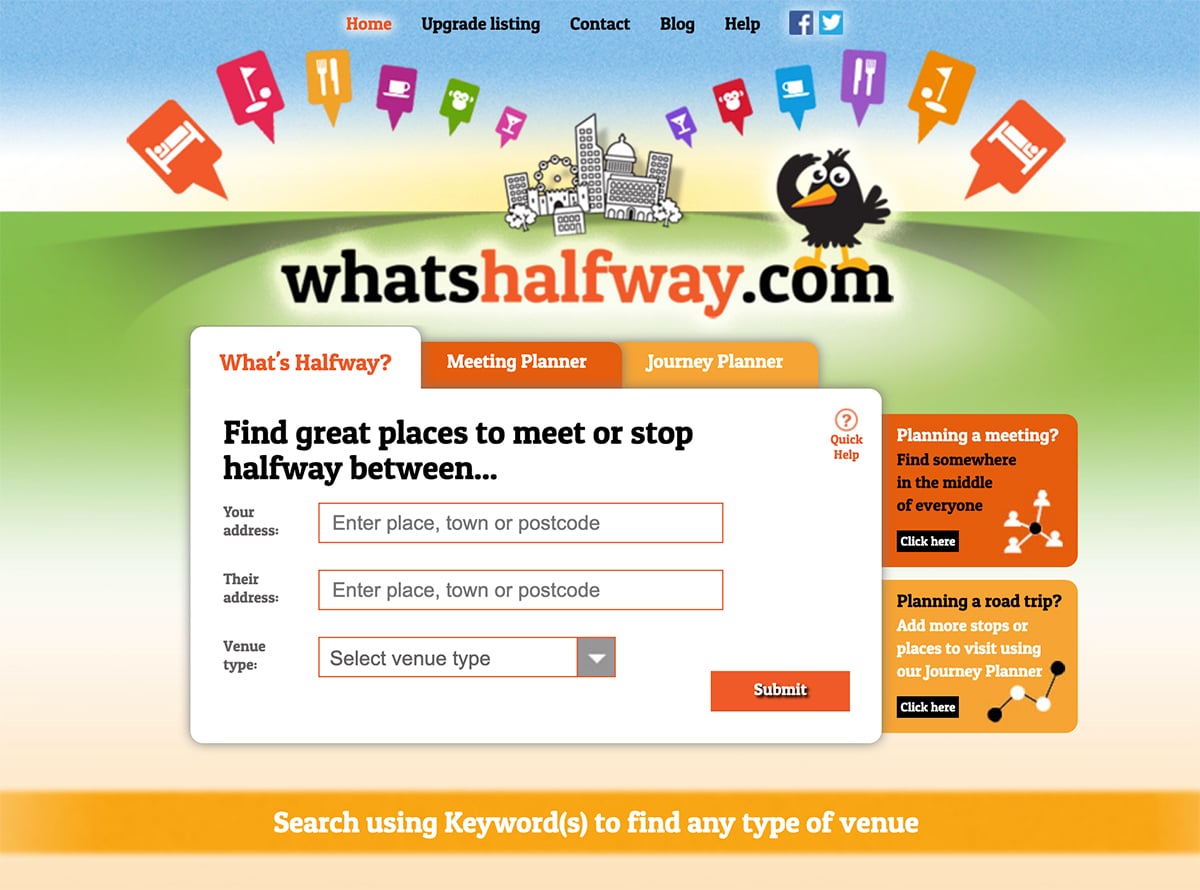 Instead of using her dart on a map or guessing, you can head straight to whatshalfway.com and input your two starting points. You can use addresses, cities or zip codes and it's not limited to the United States. Next, you select the venue type: "Accommodation," "Food & Drink," "Restaurant," "Bar," "Café," "Take Away," "Night Life," "Fun & Family," "Cultural," "Shopping," "Transport," and—if you can't decide—their "Inspire me" tab.
The site will then find the exact halfway point by time or distance and bring up multiple options for meeting up. It's helpful for planning road trips, too, as it will show you places to stop for the night.
Another website you can use try is meetways.com.
Want more travel news, tips and deals? Sign up to Johnny Jet's free newsletter and check out these popular posts: The Travel Gadget Flight Attendants Never Leave Home Without and 12 Ways to Save Money on Baggage Fees. Follow Johnny Jet on MSN, Facebook, Instagram, Pinterest, and YouTube for all of my travel posts.
KEEP READING:
–10 Best Budget-Friendly Vacation Destinations For 2023
–10 Best Budget-Friendly Destinations in the United States For 2023
–8 Affordable Beach Vacations to Take in 2023
–Free Things to Do in 10 Canadian Cities If You're Traveling on a Budget in 2023
–The 10 Most Instagrammable Tourist Attractions in California