When it comes to planning a vacation, budget is, for many of us, a major consideration. We all want to have the best vacation possible, stay at the nicest place we can afford and do exciting things while we travel. But it all comes at a cost and those costs can quickly add up. But being on a tight budget doesn't mean you have to sacrifice excitement and adventure. Here, we've rounded up 10 budget-friendly vacation destinations for 2023 that offer plenty to see and do without breaking the bank. So, if you're dreaming about where to head in 2023, read on! RELATED: Don't Ever Travel With This Kind of Bag in 2023

1. Mexico
Mexico is a popular vacation destination choice, not only because of its vibrant culture, beautiful beaches, and food loved the world over, but also because of its proximity to much of the United States. From the bustling streets of Mexico City to the idyllic beaches of Cancun, there's something for everyone. And with a strong U.S. dollar, your money will go further in Mexico than in many other popular vacation spots. At the time of publication, 1 USD = 19.0422 MXN.

2. Vietnam
This Southeast Asian country has long been popular with budget travelers, and for good reason. While the U.S dollar will go far in most of Southeast Asia, it will go especially far in Vietnam, which tends to be cheaper than its neighboring countries. Expect vibrant natural scenery, delicious (and inexpensive) food, and friendly people. Vietnam offers a wealth of experiences, like visiting rice terraces and kayaking through the limestone islands that emerge from Halong Bay, at a fraction of the cost of many other destinations. You do need a tourist visa to travel to Vietnam; here's more information from the U.S. Department of State. At the time of publication, 1 USD = 23,500 VND.

3. Portugal
While many travelers flock to Italy and Spain, Portugal is equally as beautiful and far less expensive. Known for its charming villages, beautiful beaches, and delicious wine, Portugal is a great option for budget-conscious travelers who crave a European experience that's affordable. At the time of publication, 1 USD = 0.92 EUR.

4. Greece
The Greek islands are some of the most beautiful in the world. Combine that with the country's ancient history and yummy eats, and Greece is understandably a popular vacation destination.
But it's also a budget-friendly option, as prices have dropped in recent years. Whether you're looking to island hop or explore the mainland, you'll find plenty to see and do without spending a fortune. At the time of publication, 1 USD = 0.92 EUR.

5. Cambodia
This Southeast Asian country may not be as popular as some of its neighbors like Thailand and Vietnam, but like both of those countries, it's also a great destination for budget-conscious travelers. Some of the country's ancient temples and tombs like Angkor Wat, were made popular by the film Lara Croft: Tomb Raider and are a sight to behold in person. But there's much more to do, too. From cooking classes, where you'll learn to recreate the flavorful dishes you enjoy at home to walking with elephants and spotting dolphins, Cambodia offers a wealth of experiences for travelers. At the time of publication, 1 USD = 4,116 KHR.
6. Bolivia
Bolivia is a South American country known for its stunning natural scenery, like the salt flats and Lake Titicaca, which is the largest lake in South America and the world's largest high-altitude lake. It is recognized as the birthplace of the Inca civilization. With its low cost of living and a strong U.S. dollar, it's a budget-friendly destination that offers plenty of adventure and excitement. Note: All U.S. citizens visiting Bolivia are required to obtain a visa. Most types of visas are only available at a Bolivian Embassy or Consulate in the United States or neighboring country. Click here for more information from the U.S. Department of State. At the time of publication, 1 USD = 6.90 BOB.

7. Romania
Perhaps most renowned for the legend of Dracula, enchanting old towns and medieval castles, Romania is often overlooked by tourists. But this Eastern European country is a great option for budget-conscious travelers. You'll love exploring the medieval towns that seem like they're straight out of a storybook, the beautiful countryside, and the delicious food. According to Culture Trip, Romania is home to breathtaking nature. "Due to its varied landscape, Romania is the most biogeographically diverse country in the European Union. With snow-capped mountains, green hills covered in forests and vineyards, sandy Black Sea beaches and Europe's largest and best-preserved delta, Romania has something for everyone." At the time of publication, 1 USD = 4.55 RON.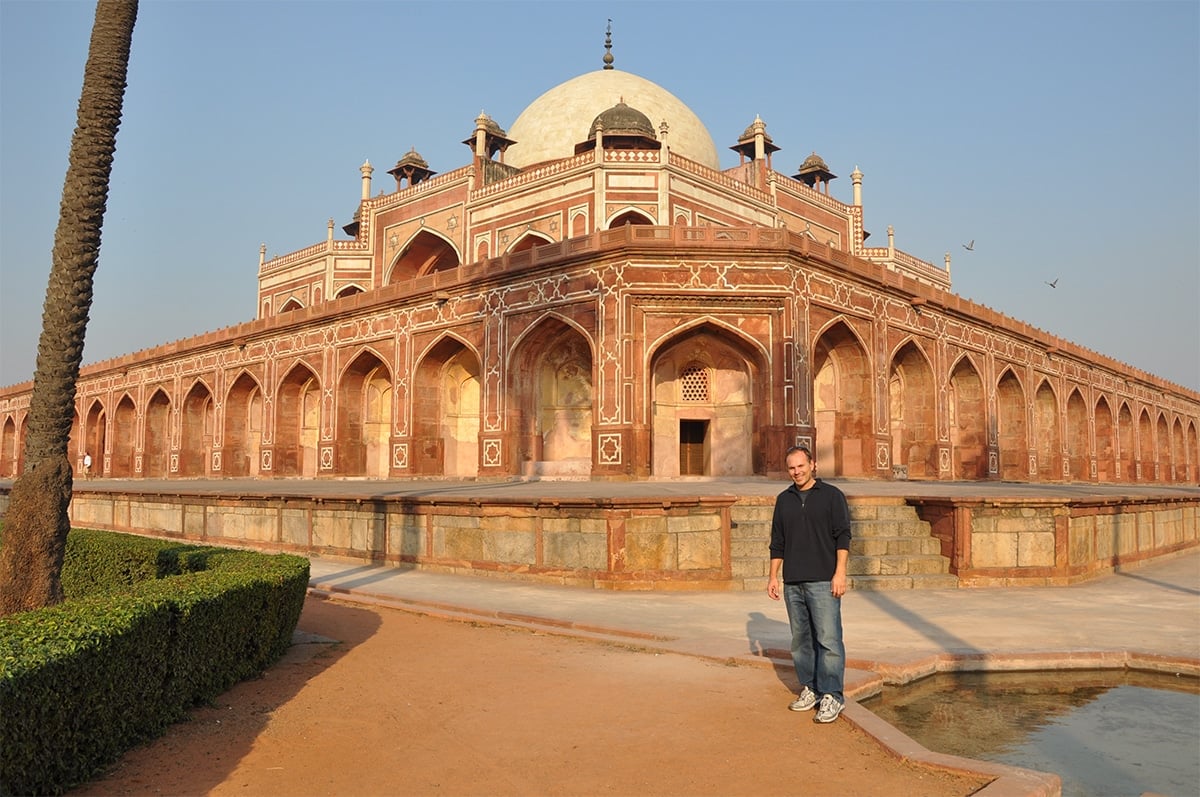 8. India
India is an exceptionally vibrant and diverse country with so much to do you'll need to stay a long time or visit more than once. From the Taj Mahal in Agra and the Gateway of India in Mumbai to Humayun's Tomb in New Delhi and Hawa Mahal in Jaipur, there are so many incredible attractions to visit, all full of history. You'll want to explore the palaces and temples, stroll the bustling streets and visit the local markets. From the cities, venture into the countryside into the national parks and look for India's Big Five: elephants, tigers, leopards, sloth bears and gaurs (Indian bison). At the time of publication, 1 USD = 81.29 INR.

9. Bulgaria
Bulgaria is one of the most affordable places to visit in Europe, making it an appealing choice for travel in 2023. The ornately decorated Alexander Nevsky Cathedral is perhaps the most iconic symbol of the capital city of Sofia and is worth a visit to see the intricate mosaics and murals. The beaches and waterfalls, mountains and remarkable rock formations you can't see anywhere else in the world make Bulgaria an incredibly diverse and beautiful place to explore. At the time of publication, 1 USD = 1.80 BGN.

10. Canada
Let's not forget our neighbors to the north! Canada is a wonderfully diverse destination, from the mountains of British Columbia and Alberta and the prairies of Saskatchewan and Manitoba to the urban cities of Toronto and Montreal and the beauty of the maritime provinces. There's so much to discover and if you haven't visited Canada yet, 2023 is the year to go! At the time of publication, 1 USD = 1.34 CAD.
No matter where you choose to go, remember that budget-friendly travel is all about being smart with your money. By being mindful of your spending, you can have an amazing vacation without breaking the bank. So why not consider one of these budget-friendly destinations for your next trip?
KEEP READING
Love to save money when you travel? Sign up to Johnny Jet's free newsletter and check out these popular posts: 10 ways to find cheap flights and 12 ways to save money on baggage fees. Follow Johnny Jet on MSN, Facebook, Instagram, Pinterest, and YouTube for all of my travel posts.