I once interviewed CD Lazear, a luggage executive who works for a company that is gaining popularity  thanks to its guarantee that your checked bag will arrive at your destination airport within 96 hours or they will pay you $1,000 to $2,000, regardless of the bag's contents and without requiring receipts. The best part is that the service costs just $5 to $10. READ MORE ABOUT IT: This $5 Luggage Service Guarantees Your Checked Luggage Will Arrive Or They'll Pay You $1,000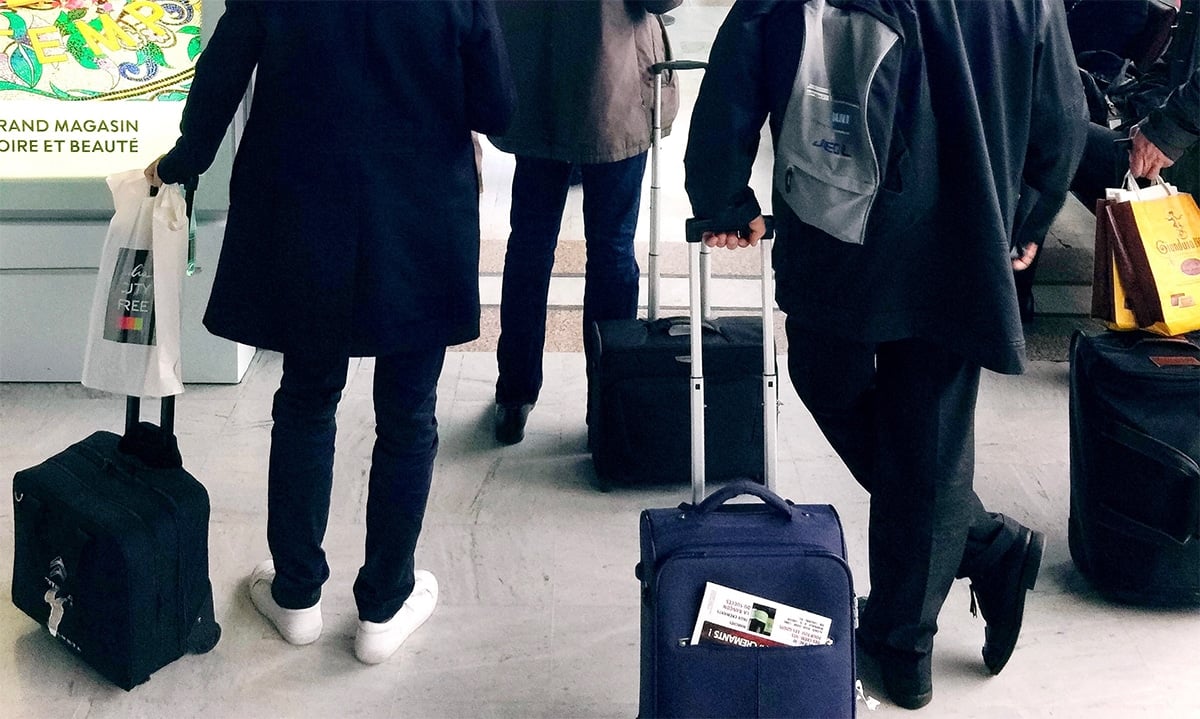 This post contains references to products from one or more of our advertisers. We may receive compensation when you click on links to those products. For an explanation of our Advertising Disclosure, visit this page.
I learned an important tip from CD when he said, "Don't check-in a hard sided black suitcase. It's the most common type of suitcase in the world. In the baggage industry, it's 22HW type and almost regarded as the default bag type."
CD went on to say: "If your bag is missing, you don't want to be the black hard one, you want to be the green one."
And you don't just have take my word or CD's. According to The Guardian, two summers ago, German tourists were told to use colorful luggage to avoid airport delays. "A spokesperson for the airport, said: "Many people travel with black suitcases on wheels which makes identifying them very time-intensive."
If you've read any of my trip reports, you may have noticed that when I check a bag (or two), which is basically every time I travel with my kids, we use ROAM luggage. Full Disclosure: ROAM provided me with complimentary codes to test out their website technology and baggage function and durability. You can read our full review here and use this link to get $50 off your own ROAM luggage purchase.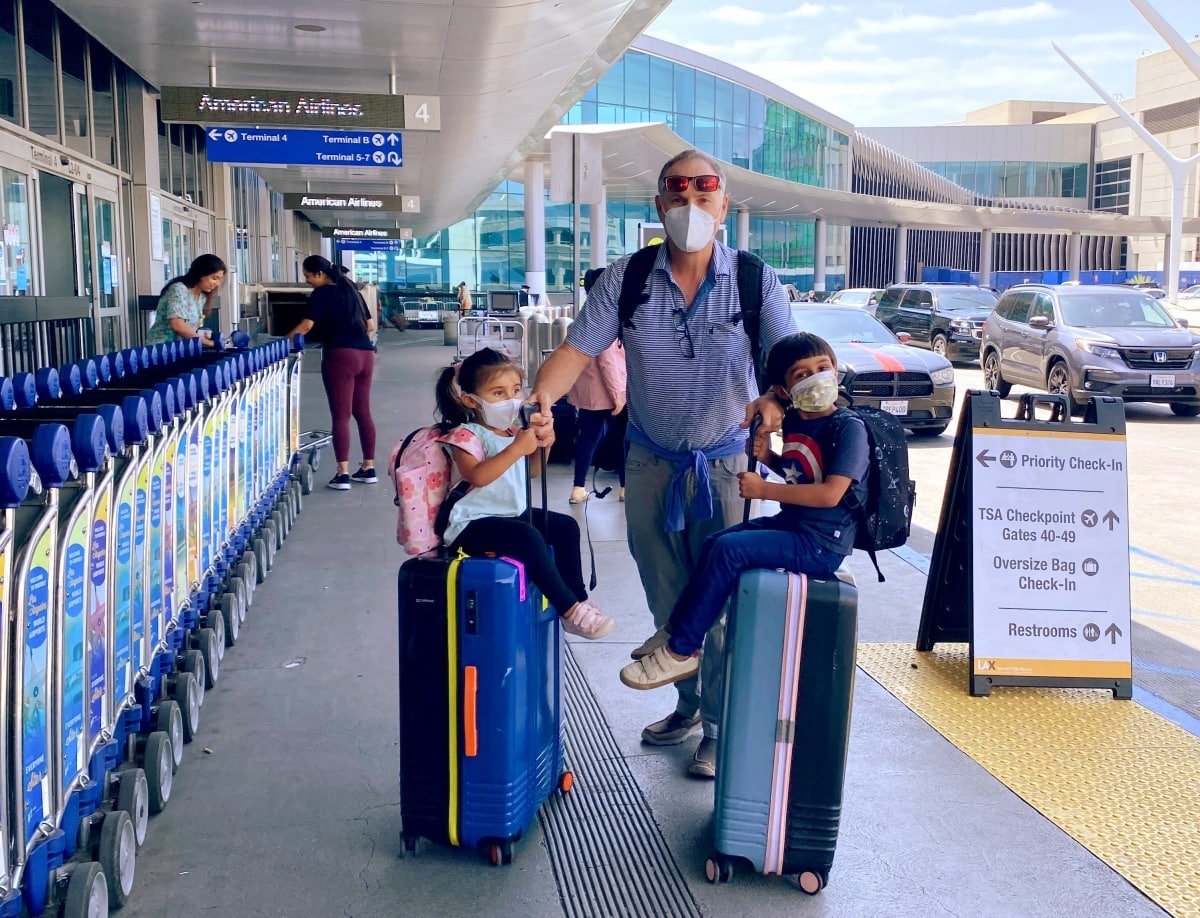 ROAM is a premium, fully-customizable luggage brand and I love that their suitcases are lightweight, durable and most of all, come in over 1,000,000 possible color combinations! That's right, 1 MILLION possible combinations, which is truly amazing. You get to design your bag yourself and it only takes a few minutes on their website. And with over a million possible color combinations, you can guarantee that no one else will have the same bag as you or will even have the nerve to try to walk off with it.
BTW: Our two bags are pictured above. Can you guess which one I designed and which one my wife designed?
They are extremely durable and given the chaos that airlines and airports around the world are experiencing, and lost luggage being the end result, having a totally unique bag is definitely a big plus if yours gets lost and you have to try to find it in a sea of black bags. As you might have guessed, ROAM luggage isn't cheap but you get what you pay for. However, to make it a little easier on your wallet, I've been given a promo code for JohnnyJet.com readers. Use this link to get $50 off your ROAM luggage purchase.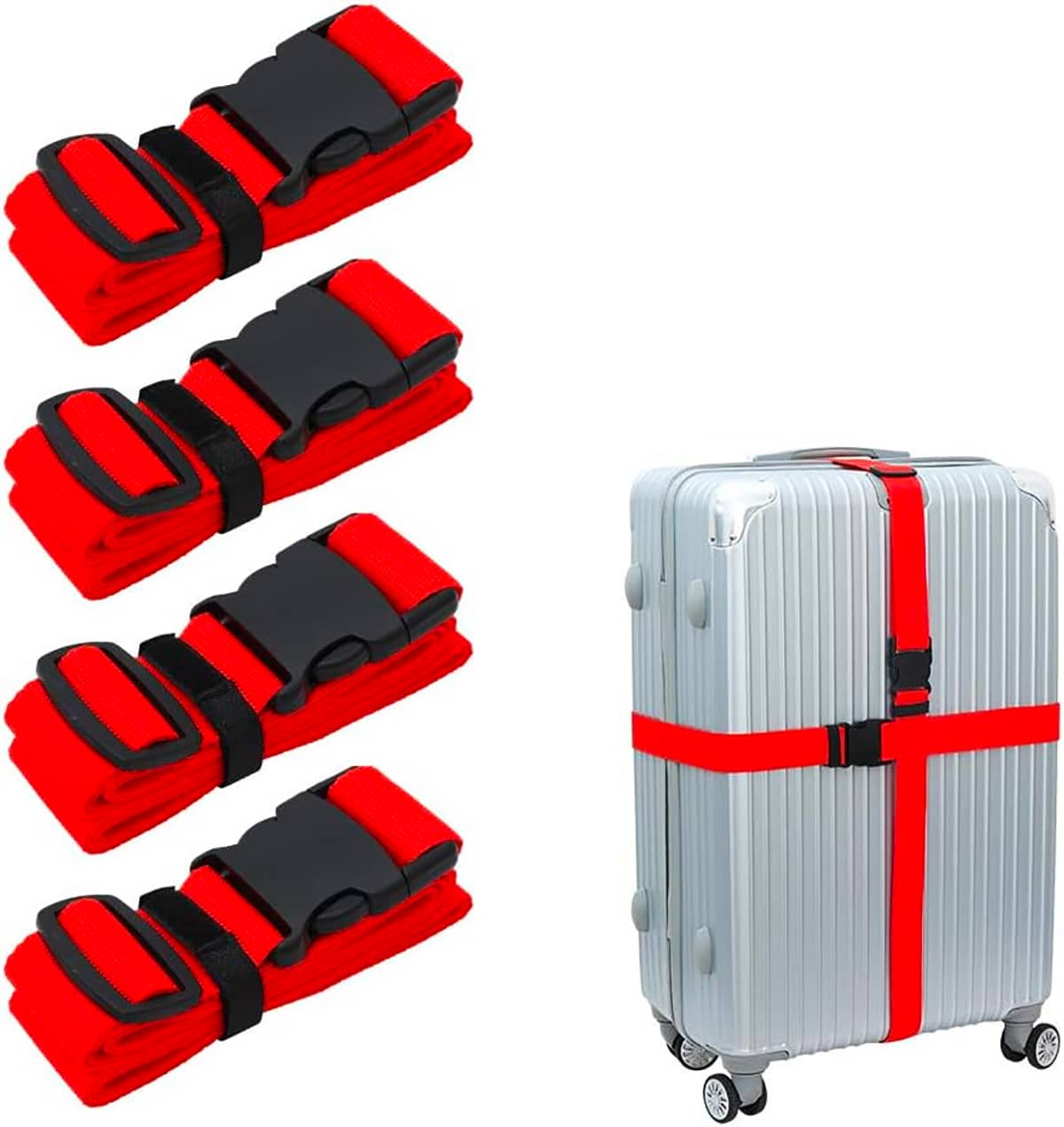 Of course, if you don't want or need to invest in all-new luggage, a colorful luggage strap will also do the job of helping you quickly identify your bag and can also add another layer of protection, making it more difficult for someone to get into your bag. Buy the straps pictured above here.
But bottom line: No matter which company you buy your luggage from, just make sure it's not a black hard-sided suitcase because you want your luggage to be easy to identify. And if you do have black hard-sided luggage, add an identifying strap like one of these. And of course, there's a reason why frequent fliers pop and Apple AirTag or Samsung SmartTag into their luggage when they travel, so they can track their luggage themselves.
And remember, the best airplane luggage these days is a carry-on. That way, you won't have to show up to the airport extra early to check it, wait around for what seems like an eternity at the baggage carrousel upon arrival, worry about it getting lost or having items stolen. A carry-on bag will also save you money on baggage fees, allow you to take public transportation more easily and get on a different flight if your original one is delayed or canceled.
MORE BAGGAGE TIPS:
–8 Ways To Make Sure An Airline Doesn't Lose Your Bag … And That You Don't Get Robbed or Stalked
–Airline Lost Your Luggage? Do This If You Want to Get Compensated
–How to Save Money With a Secret Third Carry-On

Love to save money when you travel? Sign up to Johnny Jet's free newsletter and check out these popular posts: 10 ways to find cheap flights and 12 ways to save money on baggage fees. Follow Johnny Jet on MSN, Facebook, Instagram, Pinterest, and YouTube for all of my travel posts.