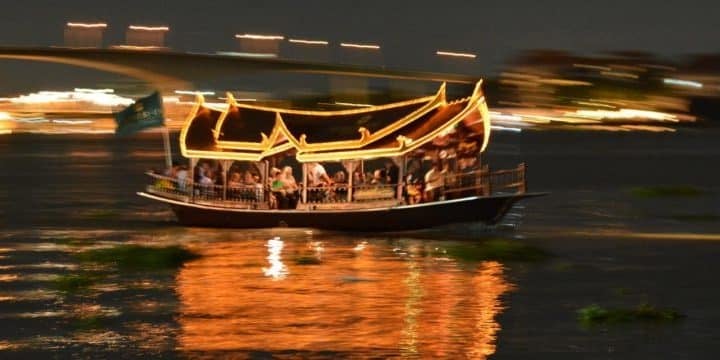 For the past few months, I've been planning an incredible round-the-world trip with my best friend Mike. We both recently turned the big 5-0, so we decided to do something we don't normally do and splurge on ourselves. We purchased business class tickets with a mix of cash and miles. Here's the breakdown of my itinerary:
Los Angeles to Toronto on American Airlines (via Dallas)
Since AA doesn't fly nonstop between LAX-YYZ anymore, I'm going via Dallas. I was going to buy a non-stop flight on Air Canada but the ticket was $353, and that was without paying for a seat towards the front of the plane or in an exit row and without paying the baggage fee. Since I'm in bed with American's frequent flier program, I figured I might as well stay with them to earn the miles and start putting spend towards retaining my Executive Platinum (EP) status for next year. I could have flown economy for $230 but since I wanted to start my birthday trip off right, I splurged and purchased business class for $503 since the LAX-DFW portion is on a 787 in a lie-flat seat.
Toronto to Singapore (via London and Helsinki)
I'm going to Toronto (YYZ) because that's where my ridiculously low business class fare ($1,582) to Singapore (and Hong Kong) originates. Besides, my wife grew up in Toronto so I have a place to stay and can spend the day doing errands for my mother-in-law. From Toronto I'm flying YYZ to London (LHR) on a British Airways A350. Then it's LHR to Helsinki (HEL) and finally on to Singapore, both on Finnair's new A350.
I have a three-hour layover in London, which is just enough time to take a shower, hang out in the first class lounge and get some good food. In HEL, the layover is eight hours so Mike and I are planning to take the train into the city (30 minutes), tour around and go to dinner before returning to the airport. In Singapore, we're going to spend a couple of nights at the swanky Marina Bay Sands Hotel, which was featured in the movie Crazy Rich Asians. I've been to the hotel but never swam in its surreal rooftop infinity pool so I'm really looking forward to it.
Singapore to Bangkok to Hong Kong (and then home to Los Angeles)
We decided we could squeeze Thailand in for 24 hours so we could get our Thai food fix and flights from Singapore to Bangkok to Hong Kong (HKG) on Cathay Pacific were just 22,500 American Airline miles total for both business class tickets.
The plan is to spend three nights. I really only wanted two but American Airlines' HKG-to-LAX flight had confirmed upgrade space on the Monday night so I decided to spend an extra day. The coach ticket was $534 but I had confirmed space for my system-wide upgrade (American EP members receive four system-wide upgrades a year to use on any flight as long as space is available).
Coronavirus: Should I cancel my trip to Asia?
Then in early January the news about the coronavirus started trickling in. Obviously, we've been monitoring the situation, and it just keeps getting worse. Both Mike and I have two little kids at home, we're not traveling for work, and we don't want to cause our families anxiety. So now we're asking ourselves: Should we cancel our trip?
We both have travel insurance through Allianz (I'm one of their brand ambassadors) but I don't imagine insurance will cover all the tickets since they don't all involve China. However, before I go down the road of filing an insurance claim, I'm going to call the airlines to see if they will refund the tickets. My buddy Mike called Delta Air Lines about his New York-to-Budapest ticket and the agent surprisingly told him they would refund him in full since they understand the concern. I was shocked because his ticket was a one-way just to Europe and his Asia portions weren't on a Sky Team partner. Good on Delta! Now let's see what American, Finnair and Cathay Pacific have to say (I will update the post once I contact them).
Obviously, I'll be really bummed if I have to cancel this incredible trip. Southeast Asia is my favorite destination to travel to and I haven't been in four years. But when I asked friends and family on Facebook what they would do and the overwhelming response was to cancel and stay home (even from a lot of seasoned travelers).
Maybe the media is making this a bigger deal than it really is, but many sources say that the numbers of cases are being underreported. As of this writing, the total number of confirmed coronavirus cases in China is more than 8,200. The death toll has risen to 171. To put that in perspective: In the U.S., the CDC estimates that there have been at least 15 million flu illnesses and more than 8,000 deaths so far this flu season.
What scares me most about traveling to Asia (besides getting the virus and infecting others) is that right now, if you do go and you come down with a fever, you could be quarantined for up to two weeks. I recently read about a flight from Singapore to Shanghai (I think, as I can't find the story) that had two people with fevers so they quarantined all the passengers. Then in Italy just yesterday, a Chinese cruise passenger showed signs of coronavirus and they quarantined the whole ship of 6,000 passengers!
What would you do?
As much as I love travel and the Asian continent, I just don't think it's worth the risk right now because I have a wife and two little kids. If I were single, I would wait until the day before to decide to go. What do you think? Should I cancel my trip to Asia? If you were in my position, what would you do? Please leave a comment with your thoughts in the comments below!