This post contains references to products from one or more of our advertisers. We may receive compensation when you click on links to those products. For an explanation of our Advertising Disclosure, visit this page.
Award flights to Hawaii can require a small fortune in miles due to the flight distance and travel demand to this tropical paradise. Thankfully, there are several options to maximize the miles you use. Plus, you may potentially get a round trip or use travel points for your entire travel party if you have multiple travel companions. Read below to see what the best miles for flights to Hawaii are.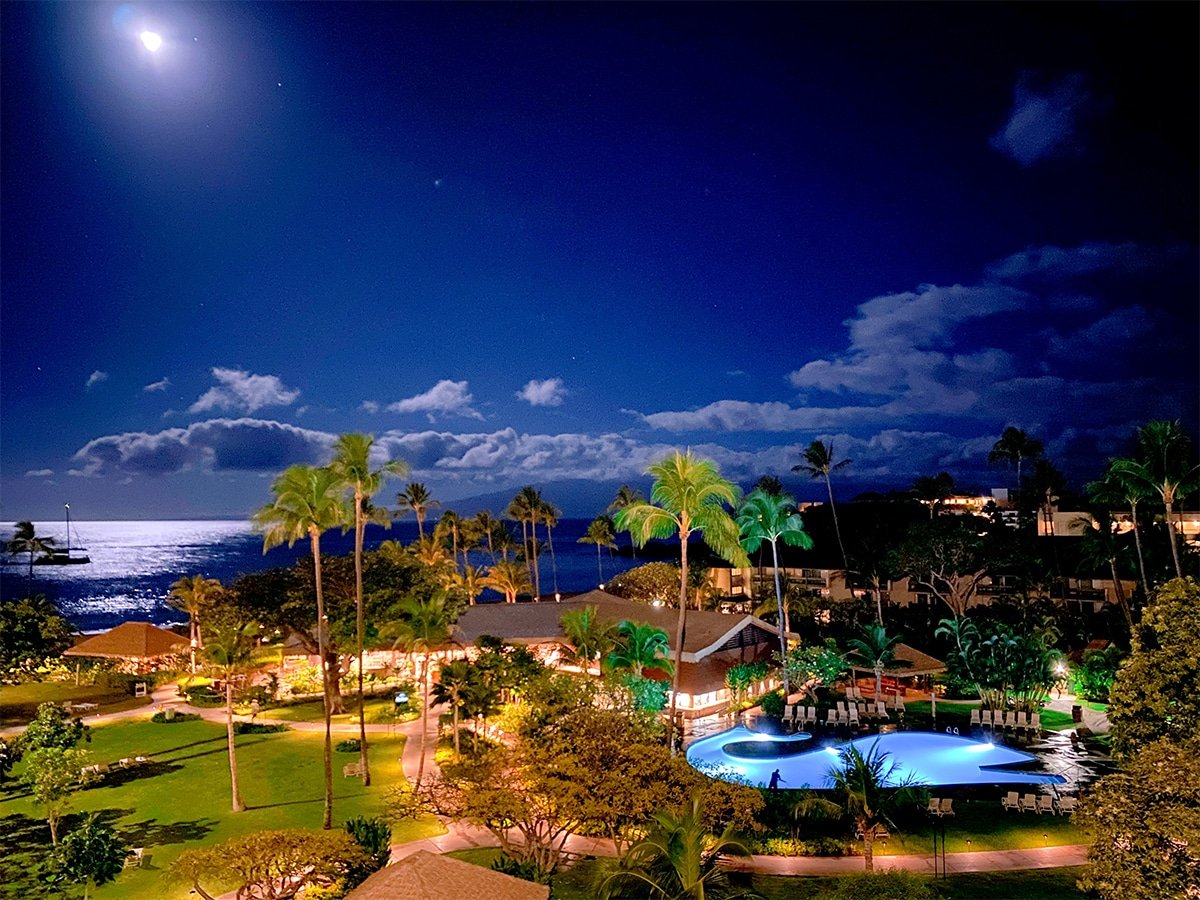 Terms apply to American Express benefits and offers. Enrollment may be required for select American Express benefits and offers. Visit americanexpress.com to learn more.
Best Miles for Flights to Hawaii
Here are some options and ideas of points and miles to use for flights to Hawaii.
Southwest Airlines
You will only need as few as 7,717 Rapid Rewards to fly from Los Angeles to Honolulu on an off-peak travel date. It's likely to fly for under 20,000 miles one way on busier days from the West Coast. This makes Southwest Airlines one of the most affordable miles to use for flights to Hawaii.
Your savings potential is even more if you have The Southwest Companion Pass® as you only pay fees and taxes for one companion's ticket.
In addition to the co-brand Southwest Rapid Rewards Credit Cards, you can transfer Chase Ultimate Rewards® points with a Chase Sapphire Card at a 1:1 ratio.
Related: The Best Southwest Credit Cards Review
Hawaiian Airlines
Discount airlines can be one of the most convenient and easiest ways to book award flights to Hawaii from the U.S. West Coast. You can book one-way flights from the mainland starting at 20,000 plus $5.60 in fees and taxes with some of the best coach seats to Hawaii.
However, this flight option isn't necessarily the most affordable. But you have ample options and can transfer directly from American Express Membership Rewards® credit cards with a 1:1 transfer ratio.
Participating products include The Platinum Card® from American Express with lavish air travel and airline lounge benefits. Budget travelers can also gain 1:1 transfer access with the American Express® Green Card.
American Airlines Miles for Flights to Hawaii
Legacy carriers, such as American Airlines, can be a reliable option if you need an extensive flight network and if you are wondering about miles to use for flights to Hawaii. The award flight prices are competitive when flying from the Midwest or East Coast if you can't hop on a discount jet from the West Coast.
One-way flights cost approximately 20,000 AAdvantage miles from the mainland to Honolulu in the main cabin. Additionally, business or first-class flights start at 50,000 miles, but 55,000 miles is a more common starting point.
Bilt Rewards is the only ongoing credit card transfer partner. But you have several co-brand American Airlines credit cards to choose from.
Related: What Points Transfer to American Airlines Miles?
Delta Air Lines
It's possible to fly from 12,000 SkyMiles one-way in the main cabin from LAX to Honolulu in the main cabin or 167,500 miles in first class. Unfortunately, the airline's variable award flight prices can vary widely day-to-day. It's best to fly this airline when you have flexible travel dates.
Delta SkyMiles cardholders are also eligible for a SkyMiles award travel discount.
Additionally, Delta is a 1:1 transfer partner with American Express Membership Rewards.
If possible, you can try booking partner flights through Flying Blue or Korean Air SkyPass to potentially redeem fewer miles. For example, a main cabin fare can require as much as 36,000 miles or 63,000 miles one-way. Additionally, you can get a round-trip partner flight for roughly the same mileage cost.
Related: Best Delta Credit Cards Review
United Airlines Miles for Flights to Hawaii
One-way United Airlines economy flights start at 11,900 miles or 50,000 miles in business class. Many travel dates are more expensive due to variable pricing so business class seats most often require between 62,000 and 73,000 miles. Economy seats float between 13,700 and 25,000 miles.
Chase Ultimate Rewards and Bilt Rewards are 1:1 transfer partners. This flexibility makes it easy for beginner travelers to use this airline if you live near a United hub.
A backdoor strategy for discount United award flights is to transfer Citi ThankYou Points to Turkish Airlines using the Citi Premier® Card and call in to request round-trip itineraries for as little as 15,000 miles in the main cabin or 25,000 in business class.
Related: Best United Airlines Credit Cards
British Airways Avios
You may be surprised to find an international airline in our miles to use for flights to Hawaii review. Avios miles are another Hawaii award travel sweet spot as you can use them to fly round-trip on American or Alaska Airlines for 26,000 miles in the main cabin. You will need to leave from the West Coast but can get a whole trip for the price that American Airlines may charge just for your departure flight.
While these points are for European carriers, many of the best credit cards for airline miles offer 1:1 point transfer to British Airways Executive Club. After transferring your miles, you can search for award space on the British Airways website, but you may need to call to secure your spot.
The Avios credit card transfer partners include American Express, Capital One, and Chase. If you fly to Europe often, you may also consider applying for the British Airways Visa Signature® Card for an Avios signup bonus.
Flying Blue Award Flights to Hawaii
Air France-KLM Flying Blue is one of the best ways to book Delta partner flights at a discount. For a round-trip flight, you will need at least 35,000 miles or 86,000 miles in business class.
You may need to play with your travel dates to find award space, but it's easy to transfer credit card points from American Express, Bilt, Chase, and Citi ThankYou.
Korean Air SkyPass Flights to Hawaii
You can also explore partner flights with Korean Air SkyPass which is a SkyTeam partner if you're willing to put in extra effort. You will need approximately 25,000 SkyPass miles in economy or 45,000 for a business cabin when flying on Delta.
For a Hawaiian Air partner flight, the mileage requirements are 30,000 (main cabin) or 60,000 (first class).
Unfortunately, the only credit card points transferring to Korean Air are the Marriott Bonvoy credit cards.
You can also transfer Amex and Chase points at a 1:1 ratio to your Bonvoy loyalty account and then transfer to participating airlines at a 3:1 ratio. If you pursue this option, time your transaction for the Marriott Bonvoy airline transfer bonus as you receive 5,000 bonus airline miles for every 60,000 hotel points exchanged at once.
Summary of Finding Miles for Flights to Hawaii
Hawaii has competitive award flight prices. However, you will need to fly from the West Coast and bank on using a discount airline or an alliance partner to pay the fewest miles. Earning miles with the best travel credit cards can also help you accumulate enough points to transfer and book either a one-way ticket or a round-trip to one of the most desirable destinations.
Related Articles: