This post contains references to products from one or more of our advertisers. We may receive compensation when you click on links to those products. For an explanation of our Advertising Disclosure, visit this page.
The value you can get for 20,000 miles varies based on the airline or credit card rewards scheme you're enrolled in. I've used the best credit cards for getting travel points for flights all around the world. Typically, this amount equates to a minimum of $200 in-flight rewards and travel benefits. Of course, you can get even more value out of 60,000 miles. Here's an overview of some leading travel loyalty programs and their respective worth for 20k miles.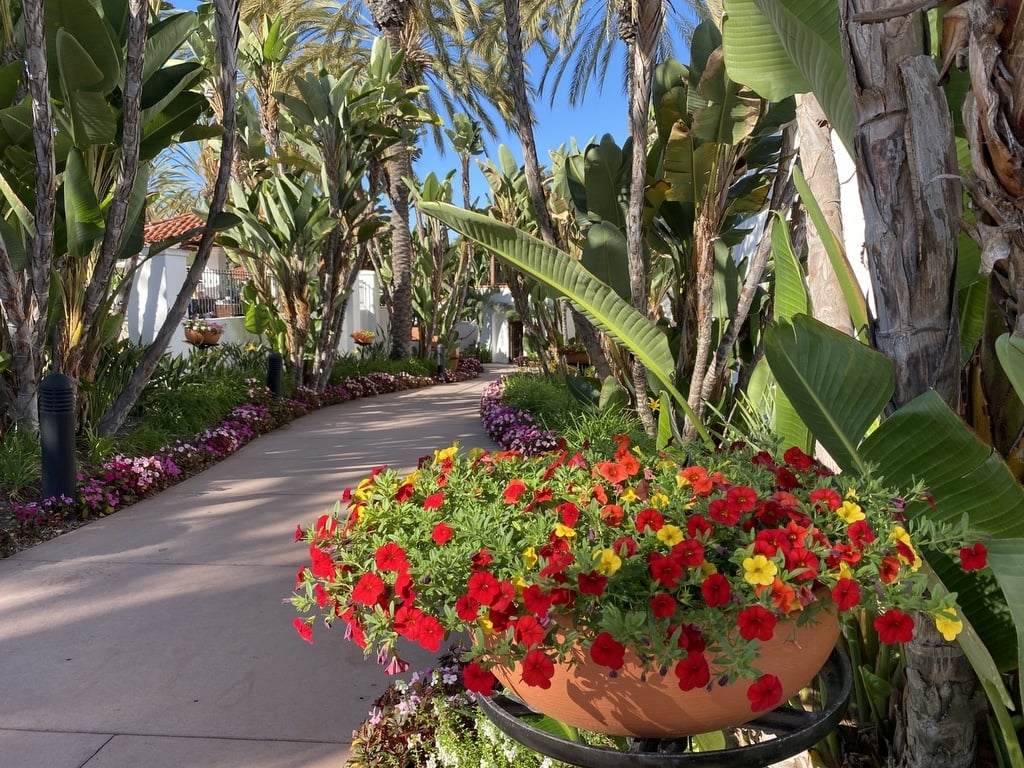 Terms apply to American Express benefits and offers. Enrollment may be required for select American Express benefits and offers. Visit americanexpress.com to learn more.
How Much Are 20k Miles Worth?
20,000 miles is at least worth $200 in travel, but let's look deeper at just how far 20,000 miles can get you with each airline and rewards program.
Chase Ultimate Rewards
Chase Ultimate Rewards® are the easiest credit card points to redeem for maximum value thanks to a redemption bonus on participating cards. A 20,000 Chase points balance can be worth from $200 to $300 in award travel booked through Chase Ultimate Rewards. Here's how much 50,000 Chase points are worth, and also 75,000 Chase points.
The redemption bonus applies to flights, hotels, car rentals, cruises, and excursions. There are also multiple 1:1 airline transfer partners that can also help you get maximum value.
You can enjoy a 50% travel redemption bonus with the Chase Sapphire Reserve®.
For a 25% redemption bonus and a budget-friendly $95 annual fee, consider the Chase Sapphire Preferred® Card or the Ink Business Preferred® Credit Card.
Related: Best Chase Credit Cards
Capital One Miles
The Capital One Miles you earn from the personal Venture credit cards and the Spark Miles business credit cards are worth 1 cent as a statement credit on recent travel purchases and when booking upcoming trips using Capital One Travel. Your balance is worth $200 with either redemption method.
However, purchasing your travel with money and redeeming the statement credit lets you earn more miles that you can put toward your next redemption.
The Capital One transfer partners are also an excellent option for international flights, although you will most likely need more than 20,000 miles to reach most locations. Here's how much 50,000 Capital One miles are worth, and 75,000 Capital One miles. 
Related: How To Redeem Capital One Venture Miles For Maximum Value
American Express Membership Rewards
Multiple rewards credit cards earn American Express Membership Rewards® which are worth 1 cent for award flights and select gift cards. You can enjoy $200 in award flight credits when booking travel on amextravel.com.
You can also transfer your Membership Rewards to multiple international airline programs and Delta SkyMiles for great reward flight options.
Related: Best American Express Credit Cards For Travel (100k+ Offers)
American Airlines AAdvantage
American Airlines AAdvantage miles are usually worth between 1.0 and 1.5 cents making 20,000 miles worth from $200 to $300 in flight rewards. The airline recently reworked its rewards program to dynamic pricing and discontinued its Saver and AAnytime pricing tiers.
Thankfully, the airline still publishes a minimum starting price so you can help spot a good deal.
Here are some examples of how far 20,000 AAdvantage miles can go on one-way fares:
Within the mainland US and Canada: From 7,500 miles (main cabin) or 15,000 miles (business/first)
Mexico, Caribbean, or Central America: From 10,000 miles (main cabin) or 20,000 miles (business/first)
South America (short haul only): From 15,000 miles (main cabin)
Hawaii and Alaska: From 20,000 miles (main cabin), 40,000 miles (premium economy), 60,000 miles (business/first)
American Airlines still publishes an award chart for oneworld flights and partner airlines. One-way domestic flights start at 12,500 miles in the main cabin, and you can anticipate paying 22,500 miles to fly to Hawaii with a network partner.
Partner flights to the Caribbean, Mexico, or Central America require 17,500 miles for a one-way main cabin itinerary.
You may also be able to find Web Specials that are discounted routes and avoid expiring American Airlines miles.
Related: Best Citi American Airlines Credit Cards
Delta Air Lines SkyMiles
Delta SkyMiles are typically worth from 1.3 to 1.5 cents for $260 to $300 in award flights. The airline uses dynamic pricing connected to the current cash ticket value, so it can be challenging to pin down an ideal rate.
One-way main cabin flights usually start at 10,000 miles for domestic itineraries. Select short-haul routes such as San Francisco to Seattle can cost as little as 5,000 SkyMiles.
You may also be able to book a main cabin international flight to Canada, Mexico, or the Caribbean for slightly under 20,000 miles during the low season. Utilizing the "My dates are flexible" filter can help you compare award flight prices for multiple days.
Related: Best Delta Credit Cards Review
United Airlines MileagePlus
Anticipate 20,000 United miles to be worth from $220 to $260 on most fares with a redemption value of 1.1 to 1.3 cents each. In most cases, domestic flights will be your only option as one-way domestic flights start at 10,000 miles but are lower at times.
For example, flights are available for as low as 7,100 miles or as much as 15,000 miles between San Francisco and Los Angeles. The pricing depends on the travel day.
You can also find flights from the U.S. to Mexico or the Caribbean from 20,000 miles in the main cabin for a one-way fare.
Unfortunately, a recent United Airlines point devaluation won't make this small balance go quite as far as in the opening months of 2023. Select international routes now require 30% to 50% more miles.
Related: Best United Airlines Credit Cards
Southwest Airlines Rapid Rewards
Consider redeeming Rapid Rewards when your points are worth 1.2 cents to 1.5 cents (or more) for a basic Wanna Get Away fare for up to $300 in award flight benefits.
One-way fares from California to Hawaii can be found for 7,800 points. Another sweet fare is from Chicago-O'Hare to Cancun from 2,822 miles. You will pay the lowest fares if you can fly directly from a nearby mainland airport, but you can still book flights with only 10,000 to 20,000 Rapid Rewards from further away.
Other domestic fares from the middle of the United States to either the East Coast or the West Coast can cost as little as 3,000 points. So, those 20k miles are worth plenty with this low-cost airline.
Related: The Best Southwest Credit Cards
JetBlue TrueBlue
JetBlue TrueBlue points are worth 1.3 cents to 1.6 cents on many destinations. However, the flight routes are relatively limited compared to the legacy airlines, and you may need to live near a major airport in the United States.
One of the airline's best routes is between Los Angeles and New York from 8,700 miles one way. Regional fares are also affordable such as only needing 5,200 miles to fly from New York to Orlando.
Related: I Just Flew in JetBlue's New Mint Seats and It Was…
Citi ThankYou Points
Citi ThankYou points are worth 1 cent for upcoming award flights you book through thankyou.com for a $200 redemption value. You're also able to transfer them at a 1:1 ratio to participating international airlines.
The program's only domestic airline transfer partner is JetBlue, which is an excellent discount airline for flights across the United States and to the Caribbean or Belize.
Related: Best Citi Credit Cards for Travel
Summary of if 20,000 Miles is Worth it?
For the most part, 20k miles are worth from $200 to $300 in award flights with credit card rewards programs. As most airlines use variable award flight pricing calculating a monetary redemption value can be challenging, but you can usually book a one-way fare within the United States or to a nearby international getaway in Canada, Mexico, or the Caribbean. And don't forget you can easily earn more miles with the best miles credit cards. 
Related Articles: