This post contains references to products from one or more of our advertisers. We may receive compensation when you click on links to those products. For an explanation of our Advertising Disclosure, visit this page.
American Airlines is one of the world's largest airlines that serves just about every destination across the world. As it's easy to redeem travel miles for award flights, you may try to transfer points to American Airlines to put them to good use and to stop your travel miles from expiring. But what points transfer to American Airlines?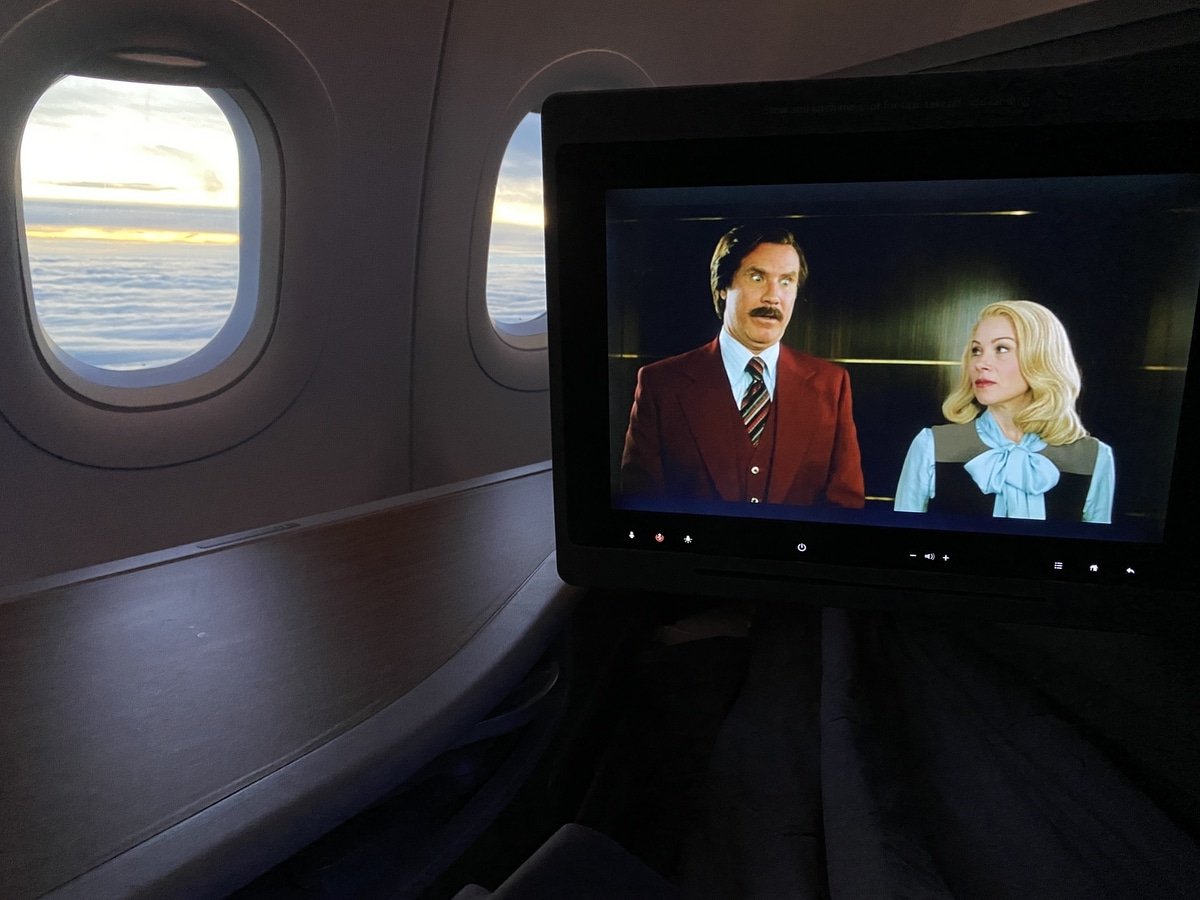 What Points Transfer to American Airlines Miles?
What points transfer to American Airlines? AA is one of the top airlines in the world, so knowing how to get the most value can help your travels.
Bilt Rewards Points
Currently, the Bilt World Elite Mastercard® is the only credit card rewards program that lets you transfer points to American Airlines directly. You can transfer at a 1:1 ratio with a 2,000-mile minimum per transfer with instant transfer speeds.
In addition to transferring Bilt Points, they are worth 1.25 cents when booking award travel using the Bilt App.
Along with several point transfer partners and the 25% travel redemption bonus, you can earn rewards points on rent payments without paying processing fees. A Rent Day travel promotion on the first day of each month usually includes limited-time transfer bonuses or elite status with a select airline.
Related: The Bilt Credit Card Review: A New Way to Pay Rent
Citi ThankYou
Credit cards that earn Citi ThankYou points can sometimes transfer to American Airlines. Unfortunately, a long-term transfer partnership has never been forged so you will usually need to book American-operated flights through thankyou.com at 1 cent each.
Related: Can You Transfer Citi Points To American Airlines?
Marriott Bonvoy
Marriott Bonvoy offers the best transfer ratio for hotel loyalty programs. The standard ratio is 3:1, meaning 3 Bonvoy points convert into 1 AAdvantage mile. You can transfer from 3,000 to 240,000 points per day.
Along with the airline transfer program, switching your earning preference to American Airlines as your preferred airline earns up to 2x miles directly.
Related: Best Marriott Credit Cards
Marriott Vacation Club
Marriott Vacation Club timeshare owners can transfer 500 Vacation Club points into 8,000 American Airlines miles. Additionally, every 250 club points converted in the same transaction are worth an additional 4,000 airline points.
IHG One Rewards
IHG One Rewards members can convert 10,000 IHG points into 2,000 American Airlines miles. However, the transfer can take between 14 and 21 days to complete.
Further, you can switch your earning preference in your IHG loyalty account to earn up to 2 miles per $1 on paid hotel stays.
Related: Is the IHG Rewards Premier or Marriott Bonvoy Reward Night Award Better?
Hilton Honors
You can transfer 10,000 Hilton Honors points at a time to be worth 1,500 American Airlines miles. This makes the transfer rate 10:1.5 which is higher than the more common 10:1 ratio to most airlines.
Moving forward, a more lucrative option to earn American Airlines on Hilton stays is by booking nights through American Airlines Hotels and receiving up to 10,000 miles per night. The miles deposit directly into your AAdvantage loyalty account for a more favorable earning rate.
Related: The Best Hilton Honors Credit Cards
World of Hyatt
World of Hyatt points exchange at a ratio of 1,250 points to 500 miles. However, you must transfer at least 5,000 hotel points worth 2,000 American Airlines miles.
The loyalty programs also have a partnership for elite status members to earn more travel rewards:
All elite World of Hyatt members earn 1 Hyatt bonus point per $1 on American Airlines flights
"Dual elites" will also earn 1 AAdvantage base mile per $1 on Hyatt stays
If you have elite status with one or both programs, you can link your accounts and start earning more on paid itineraries.
Related: The World of Hyatt Credit Card Review
Wyndham Rewards
Wyndham Rewards has a 5:1 transfer ratio with approximately 10 travel partners, including American Airlines. You can transfer in increments of 6,000 points (1,200 miles), 16,000 points (3,200 miles), or 30,000 points (6,000 miles).
This hotel program is also a 1:1 transfer partner for Capital One miles. However, if you have a Capital One credit card, you can be better off paying for your flight with cash to earn credit card points and redeem a travel statement credit.
Radisson Rewards
Radisson Rewards points convert at a 10:1 ratio in the following increments:
2,000 Radisson Rewards points equal 200 AAdvantage miles
50,000 points equal 5,000 miles
100,000 points equal 10,000 miles
This hotel loyalty program is now part of Choice Hotels which provides more flexibility with your travel rewards.
Drury Rewards
The small-yet-growing Drury Rewards program has two airline transfer partners, American Airlines and United Airlines. You can convert 25,000 points into 5,000 miles with either program.
Related: The Best American Airlines Business Credit Cards
Shangri-La Circle
Shangri-La Circle Points convert at a 1:1 ratio to American Airlines with a 1,000-point transfer minimum. This luxury hotel program also has exciting room redemptions with variable pricing.
Alternatives to Transferring Points to American Airlines
If your preferred travel credit card doesn't transfer points directly to American, there are a couple of options to book an award flight through this carrier.
Avios
The Avios airline partnership through British Airways, Iberia, and Aer Lingus can help you use this flight currency for domestic flights on American.
Related: The British Airways Visa Signature Card
Chase Ultimate Rewards
When booking through the Chase Ultimate Rewards® travel portal, the Chase Sapphire Preferred® Card offers a 25% travel redemption bonus to make each point worth 1.25 cents.
Frequent flyers may benefit more from the Chase Sapphire Reserve® which has a 50% redemption bonus worth 1.5 cents.
Avios-backed Aer Lingus, British Airways, and Iberia are 1:1 transfer partners.
Related: Chase Sapphire Preferred vs. Sapphire Reserve Review
Alaska Air
As an Oneworld alliance member, Alaska Air miles can be redeemed for partner flights through American Airlines and other international partners. Mileage Plan elite members can enjoy exclusive benefits when flying on American. These perks include extra legroom seats, priority boarding, and complimentary space-available upgrades.
Related: The Best Airline Miles Credit Cards
Summary of Transferring Points to American Airlines
Despite being one of the busiest passenger airlines, American Airlines doesn't have many credit card transfer partnerships. A lone exception is Bilt credit card Rewards (they are worth it). As a result, you will usually need to transfer hotel points, book partner flights, or use a credit card booking site. You may consider an American Airlines credit card to earn miles and Loyalty Points on all of your spending.