This post contains references to products from one or more of our advertisers. We may receive compensation when you click on links to those products. For an explanation of our Advertising Disclosure, visit this page.
The Bilt World Elite Mastercard® continues to be the best credit card to pay rent with as you can earn 1 point per dollar in rent payments without fees. However, if you have a high monthly payment, you can reach the previous $50,000 annual earning cap before year-end. Thankfully, the annual points cap is being lifted so you can earn more points on rent. Here are 5 of the best reasons the Bilt Card is worth it.
Learn more: Bilt World Elite Mastercard®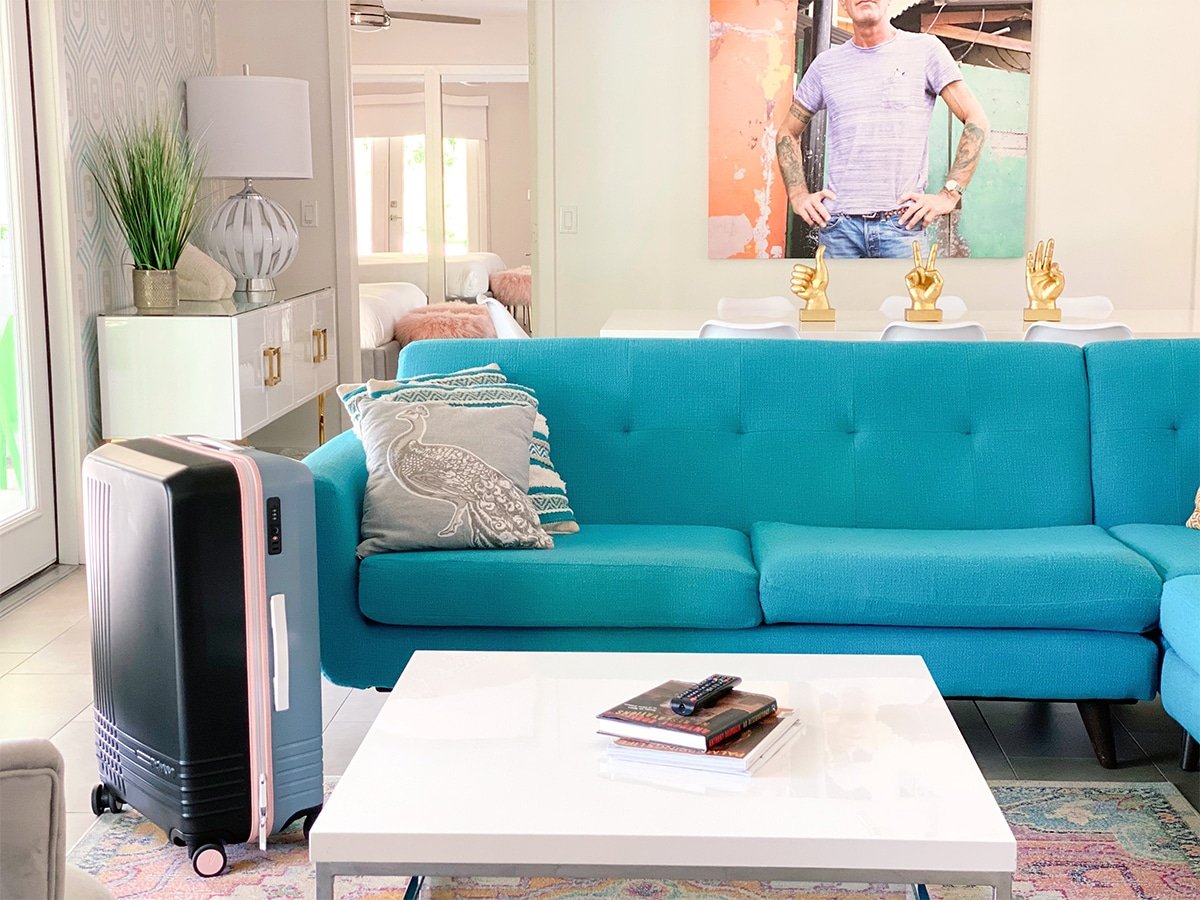 Is the Bilt Card Worth It?
Yes, we believe the Bilt card is worth it for those wanting to earn on rent expenses, and love point ecosystems. Before we get into why the Bilt Card is worth it, you may also want to visit our Bilt credit card review to learn even more about the Bilt card. Also, the Bilt card will do a credit check when you apply, which is standard.
1. Earn Bilt Rent Rewards
The Bilt Credit Card is unique as you can pay rent without fees and earn 1 point per $1 (up to 100,000 Bilt points per calendar year). The previous limit was 50,000 points per year, but this limit increased in April 2023 which helps renters in the most expensive cities.
More importantly, Bilt will mail a check or send an ACH transfer to the landlord when they don't accept credit card payments. There is no additional cost to the cardholder for this service.
Further, it's possible to automatically deduct the rent balance from a linked banking account as soon as one business day after the rent payment posts. The BiltProtect feature lets you earn rent rewards but also prevents carrying a balance and maxing out your credit utilization ratio. As a result, it's safe to pay rent with a credit card as you earn rewards while protecting your finances.
As a comparison, other rent payment processors usually charge a 3% transaction fee which usually offsets the value of the purchase rewards.
Related: Which Is The Best Credit Card For Paying Rent? Earn Rewards on Bills
2. No Credit Card Fees
In addition to not paying payment processing fees on rent payments, the Bilt Card has no annual fee. You won't have to pay any foreign transaction fees either.
Not worrying about service fees makes it easy to keep this card for the long haul to build credit. You're also able to maximize your purchasing power on every purchase.
While the Bilt credit card issuer won't charge standard credit card fees, some merchants may pass on the payment processing fee. Specifically, you will usually encounter this fee when paying utilities or at select small businesses and medical providers offering cash or check payment discounts.
Watch Out for These Bilt Card Fees
Some of the other fees for optional services include:
Purchases and balance transfers
Cash advances
Late payments
Like other cards, one-time fees apply for balance transfers (5% or $5 minimum) and cash advances (5% or $10 minimum). Additionally, the purchase APR interest charges can accrue.
3. Earn Bonus Points on Daily Spending
Another reason the Bilt Card is worth it is for earning rewards on daily spending. Many people associate the Bilt Mastercard with earning credit card points on rent payments, but you can earn up to 3x points on select purchase categories:
3x on dining
2x on travel
1x on non-bonus purchases
Up to 1x on rent payments
Additionally, Lyft rides earn up to 5 points per $1 for a limited time.
To earn rewards points on all purchases for the statement cycle, you must make at least 5 credit card purchases during the period. Rent paid through the Bilt App is a qualifying transaction.
This card has a competitive rewards program that becomes even more valuable for most purchases made on the first day of each month.
With the Rent Day promotion, cardholders can earn double the points (up to 10,000 bonus points per month) for dining, travel, and non-rent spending occurring on the first day of every month. So, you can earn up to 6 points per dollar instead of 3 points by timing your purchases.
Bilt also offers other Rent Day promotions that include contests to win a free month of rent, complimentary SoulCycle classes, and elite travel benefits.
Related: What Credit Score Do You Need for the Bilt World Elite Mastercard?
4.  Flexible Point Redemptions
The card has flexible and valuable redemption options for various categories including travel, experiences, and merchandise. There are several ways each Bilt point can be worth at least 1 cent.
For most Bilt cardholders, award travel is the best redemption option for two reasons:
25% travel redemption bonus (1.25 cents) when booking award trips through the Bilt Travel Center
1:1 point transfers to airlines and hotels (includes American Airlines, United Airlines, Hawaiian, World of Hyatt, and more)
If you're patient and plan on buying a house soon, the most valuable way to redeem Bilt rewards is for home loan down payments. In this case, each point is worth 1.5 cents.
Other redemption options and point values include:
Fitness classes (1 cent)
Bilt Collection curated decor and apparel (1 cent)
Amazon.com shopping credits (0.7 cents)
Unfortunately, direct cashback isn't an option, but it's easy to use your points for travel and experiences and get the maximum redemption value.
Related: Best Credit Cards for Travel Rewards
5. Extra Travel Benefits
In addition to the limited-time Rent Day benefits like complimentary airline or hotel elite status, cardholders enjoy these built-in travel perks that can help you save money:
Trip cancellation and interruption reimbursement: Up to $5,000 for non-refundable travel
Trip delay protection: Up to $200 per day ($1,800 maximum benefit for all covered persons) after 6 hours of delay for essential expenses
Auto rental collision damage waiver: Primary coverage up to $50,000 on qualifying rentals
Lyft credits: Take 3 rides in a calendar month and receive a $5 ride credit
DoorDash savings: 3 months of free DoorDash DashPass membership for new members. Additionally, new and existing members get $5 off the first 2 orders.
These perks are another reason the Bilt Card is worth it. Read more about the Rewards and Benefits to learn more.
Besides these additional travel protection benefits and discounts, the card also offers two valuable purchase protection benefits in the event of theft or loss:
Cell phone protection: Up to $800 per claim (subject to a $25 deductible) due to theft or damage. Two claims can be submitted per rolling 12-month period.
Purchase protection: Up to $10,000 per claim due to theft or damage occurring within 90 days of the purchase date on qualifying items.
Related: Credit Cards to Pay Your Cell Phone Bill With Each Month
Summary of Is the Bilt Card Worth It?
So, in conclusion, is the Bilt Card worth it? Hopefully, several of these perks will increase your confidence to apply for the Bilt World Elite Mastercard® especially if you have a good credit score. You can squeeze the most value from this card by using it for rent and travel rewards. Simultaneously, it's also competitive for having no annual fee and its complimentary credit card insurance benefits that protect your wallet in several stressful situations.
Learn more: Bilt World Elite Mastercard®
Related articles:
Does Bilt Require a Credit Check?