This post contains references to products from one or more of our advertisers. We may receive compensation when you click on links to those products. For an explanation of our Advertising Disclosure, visit this page.
The Bilt World Elite Mastercard® is sought after by many, especially renters and those enthusiastic about award travel. Its allure largely stems from the ability to earn reward points on rent payments. However, for those with less than stellar credit or a recent history of opening multiple credit cards, it's worth taking a moment to consider, "Does Bilt require a credit check?
Apply and learn more: Bilt World Elite Mastercard®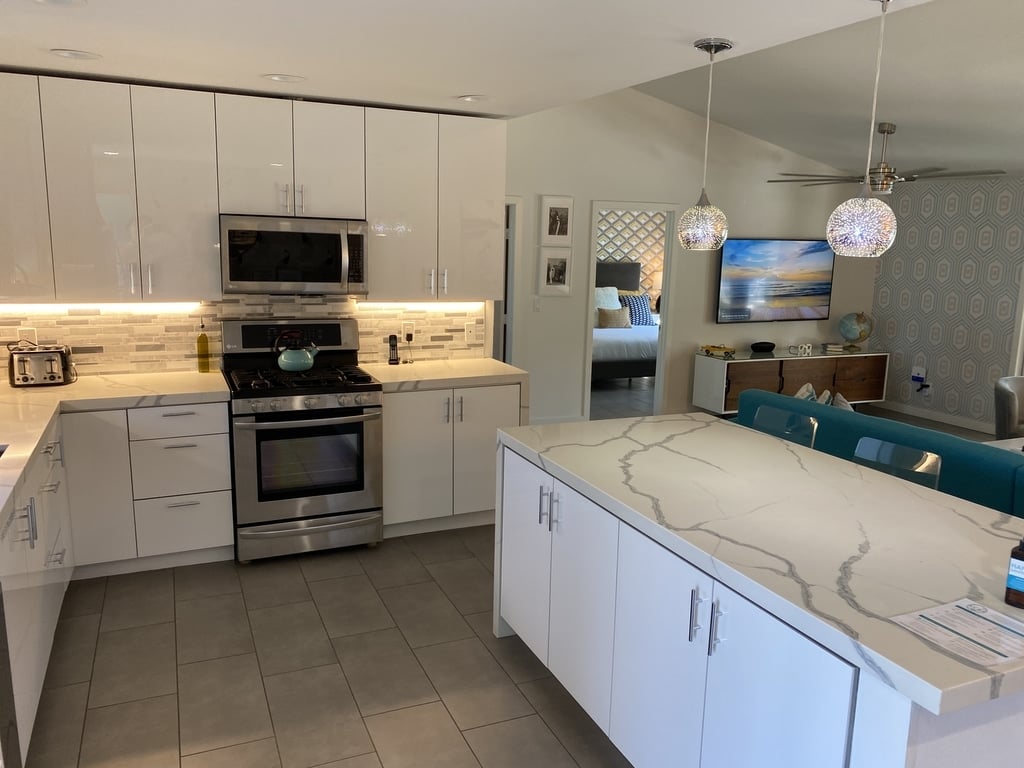 Does Bilt Pull Your Credit?
Yes, Bilt performs a hard credit check when you apply for the Bilt World Elite Mastercard®. The rewards program states, "To evaluate your application, we'll pull your credit history. This is known as a "hard pull" or a "hard inquiry," which may affect your credit score."
After conducting the hard credit check, most applicants receive a decision within 30 seconds. Like other rewards credit card programs, applications requiring a manual review can take up to 30 days to process.
Related: What Credit Score Do You Need for the Bilt World Elite Mastercard?
Does Bilt Require a Credit Check?
You must undergo a hard credit check when you apply for the Bilt Credit Card. However, a credit check isn't necessary to join the Bilt Rewards loyalty program which lets you earn rewards points on rent if your landlord is a Bilt Alliance member.
Wells Fargo issues the Bilt Card and will perform the credit check when you apply. The Bilt Mastercard requires a good or excellent credit score (670 to 850).
Apply and learn more: Bilt World Elite Mastercard®
Related: 5 Reasons Why The Bilt Card Is Worth It
What Credit Bureau Does Bilt Check?
The Bilt Card's issuing bank, Wells Fargo, may perform a hard inquiry with all three personal credit bureaus (Equifax, Experian, and TransUnion). Three hard pulls are somewhat uncommon as most credit card applications pull from two or even one, but applicants usually won't know which ones beforehand.
This Reddit thread shows that several applications from across the United States only had an Experian credit pull. Be sure your credit report is unfrozen with all three bureaus as an inaccessible report results in an automatic rejection.
You may be able to receive a prequalification offer with only a soft inquiry, but a hard pull is still required to apply and get approved for the Bilt Rewards Credit Card.
Related: Best Places to Get Free Credit Score Checks Without Affecting Your Credit
Does Bilt Mastercard Report to the Credit Bureaus?
The Bilt Mastercard reports your monthly payment activity to all three major credit bureaus. Those institutions are Equifax, Experian, and TransUnion.
Your monthly rent payments shouldn't affect your credit score as the Bilt RentProtect feature withdraws the payment amount from a linked bank account after charging your credit card. You continue to earn up to 1 Bilt Point per $1 (up to 100,000 points per year) without fees.
Related: How Does Bilt Pay Rent? A Guide To How Payments Work
Is There Bilt Credit Card Pre-Approval?
If your score is in the mid-600s or lower, you may try prequalifying for this card through Wells Fargo or CardMatch™ to estimate your approval odds for the Bilt Credit Card. Wells Fargo does issue the Bilt card. 
This soft inquiry doesn't hurt your credit score, and you can estimate your approval odds for other rewards credit cards that are a good fit for your current credit score.
It can also be worth trying to get credit card pre-approval if you have recently opened one or more personal credit cards or have imperfect credit. Some examples include carrying a balance, missing a payment, or several recently reported hard inquiries.
Related: Is CardMatch The First Place To Look Before Applying For a Credit Card?
What Bank Does the Bilt Credit Card Use?
Wells Fargo Bank, N.A. issues the Bilt World Elite Mastercard. They have been the issuing bank since March 28, 2022. You can contact their credit card services department by calling (833) 461-0346.
Related: The Best Wells Fargo Credit Cards for 2023
What are the Bilt Credit Card Application Rules?
There are not many publicly disclosed application requirements for the Bilt Mastercard. The most significant requirements are having good or excellent credit (670 to 850) and a stable income.
Neither Bilt nor Wells Fargo list a minimum annual income but compare your current living costs to your annual income and credit history to reach an approval decision.
The minimum credit limit is $1,000 which makes this card relatively easy to qualify for if you have some credit experience. In comparison, some of the best travel credit cards have minimum thresholds of $5,000 and even $10,000 which can be harder to qualify for if you have limited credit or income.
Some of the other Wells Fargo credit card application guidelines don't apply to this card. For instance, you can only receive one Wells Fargo signup bonus every 15 months. In case you're wondering why, the Bilt Card doesn't offer an introductory spending offer.
Relate: The Best Credit Card for Paying Rent
Summary of the Credit Check Required for the Bilt Card
Does Bilt require a credit check for its rewards credit card? Unfortunately, the answer is yes, but that's standard practice for most unsecured credit cards. If it's been a few days or weeks since you opened a new credit card or loan, waiting at least three to six months to apply for the Bilt Card can give your credit score time to bounce back and demonstrate on-time payments.
Apply and learn more: Bilt World Elite Mastercard®
Related Articles: