This post contains references to products from one or more of our advertisers. We may receive compensation when you click on links to those products. For an explanation of our Advertising Disclosure, visit this page.
Did you know that you can check your credit score, for free, without affecting your credit? Having a good credit score can help you determine if you'll qualify for one of the best travel credit cards. Plus, your credit card may give you free credit reports that come as weekly alerts. Additionally, all three major credit bureaus (Experian, Equifax, and TransUnion) are offering consumers the chance to check their credit reports for free. I've taken advantage of checking my credit scores for free many times. Let's explore some of the best places to get free credit score checks that won't affect your credit.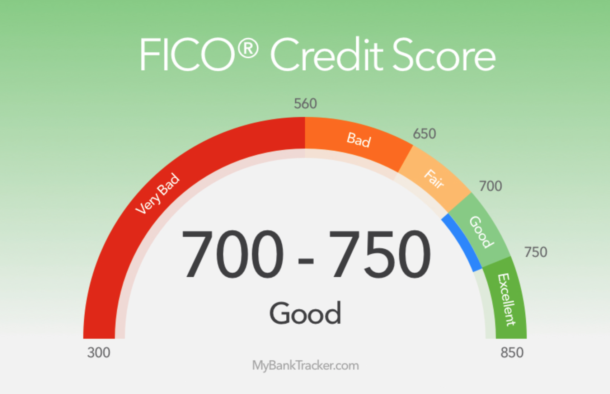 The Benefits of Checking Your Credit Score
You might already get your credit report for free once a year from annualcreditreport.com. Your credit report will help you find any reporting errors that can damage your credit score and cause your next credit application to be declined.
Checking your credit score for free is a win-win situation for these reasons:
Quickly see if you qualify for the best credit product
Verify there are no reporting errors
Won't waste a credit application
Free credit scores don't count as a "hard" credit inquiry
Related: How Hard Is It To Get A Business Credit Card?
What Is A Free Credit Score?
There has to be a catch if your credit score is free, right?
Yes and no. It depends on where you get your free credit score from.
Many of the online websites will offer you a free score and recommend credit cards they think you have high approval odds for. If you apply for a card or loan through their website, they might receive some monetary compensation. Although you can apply through their website, don't feel obligated to apply just because they give you a free credit score.
Besides getting a free credit score, most of the sites let you take a peek at your credit report for free once a year. They will also tell you the top reasons why your score is good and what you can do to improve it. In most cases, the free credit score websites also come with a calculator. You can predict how credit events like making a one-time payment for six straight months or how applying for a new credit account will impact your score.
Related: Credit Score Needed For The Best Travel Rewards Credit Cards
FICO Score vs. VantageScore
When you apply for a Chase Sapphire card, for example, or a loan, the bank is most likely going to access your FICO credit score (which is the gold standard of credit scores).
While some places provide you with FICO scores from one of the three credit bureaus—Experian, Equifax, TransUnion—most of the free credit scores are going to be a VantageScore. The VantageScore is a good indicator of your current credit score, although it might be a few points higher or lower because your credit history is weighted differently.
Even if you can get your FICO score for free, there are 16 different versions of your FICO score. For example, your free FICO score might be the FICO 9. An auto loan lender is going to use the FICO AutoScore 8. The credit card company will use the FICO Bankcard Score 8.
Each credit score version has its own unique nuances, but unless you're borderline between two qualities of credit (i.e., excellent and very good or good and fair) you shouldn't lose sleep over what score you get for free.
Now that you hopefully have a better understanding, let's talk about the best places to get free credit score checks without affecting your credit.
Related: 7 Best Credit Cards for 740 Credit Score
Best Places To Get Free Credit Score Checks
As you'll see, you have your pick of places to check your credit score for free. Don't be afraid to sign up for at least two of these sites to check your score from two different credit bureaus. It doesn't hurt your credit score and you will also better monitor your credit to quickly spot fraudulent activity that can wreck your credit if you wait too long.
TransUnion is the most commonly used credit bureau, but others use Experian and Equifax too.
All of these free services will send alerts if they notice unusual activity. You might also receive an email after you apply for a new credit card or loan.
Your Current Bank
Your current bank or credit union might offer a free credit score. It can either be a FICO or VantageScore. Since you already have a relationship with your bank, you can keep your savings and credit score in one place for convenience.
Discover
Discover is one of the best places to get free credit score checks because it is one of the few institutions to offer a free FICO credit score. Your score is updated every 30 days. You'll see the exact same score the lenders see.
Chase Credit Journey
Chase Credit Journey provides a free VantageScore 3.0 from TransUnion that updates weekly. In addition to the weekly updates, you can use the free score simulator to see how credit events will affect your credit score.
If you currently bank with Chase or own a Chase credit card, you might have received an invitation to join Credit Journey. Non-Chase customers can also join Credit Journey for free without applying for a credit card.
Credit Karma
Credit Karma is not associated with a specific bank. However, you can apply for credit cards and loans from the largest financial lenders. They use Equifax and TransUnion to identify your score. You can monitor your credit score and simulate credit events. You can also read credit card reviews to get an idea of what credit score you need to get approved for to get a particular rewards card. You may even file your taxes your free with Credit Karma.
Credit Sesame
With Credit Sesame, you get free identity theft protection for up to $50,000. Your free VantageScore is provided by TransUnion and updates weekly.
For about $10 a month, you can upgrade to a premium membership. Credit Sesame will update your score from all three credit bureaus on a daily basis. You can also get credit dispute assistance and premium identity theft protect too. Upgrading to a premium plan isn't required. But if you're a recent identity theft victim or need help cleaning up reporting errors, it can be worth it.
Experian
You can also get your FICO score for free directly from Experian (including monthly updates). As you've seen from all the recommendations so far, Experian hasn't partnered with any of the other free credit score services.
Going with Experian can be well worth the application because you get a FICO score from Experian.
Conclusion of Checking Your Credit Score
These six legit recommendations are the best places to get free credit score checks. Besides checking your score for free, you will also enjoy the other useful tools offered. These will help you predict your credit score growth and estimate your approval odds for future credit applications. There is even free fraud monitoring to stop identity thieves in their tracks.
Related Articles: