This post contains references to products from one or more of our advertisers. We may receive compensation when you click on links to those products. For an explanation of our Advertising Disclosure, visit this page.
Using the Bilt World Elite Mastercard® to pay your rent offers distinct advantages. Not only can you earn bonus points without incurring transaction fees, but you also have the flexibility to redeem these rewards for travel—with a 1:1 point transfer ratio—future rent, fitness classes, and even toward a house down payment. Plus, with a $0 annual fee, it's even more appealing. Dive into this Bilt Credit Card review to learn what credit score you'll need for Bilt approval, and if Bilt does a credit check. Plus uncover the potential rewards and learn how to optimize your monthly spending.
Jump directly to Bilt's website: Bilt World Elite Mastercard®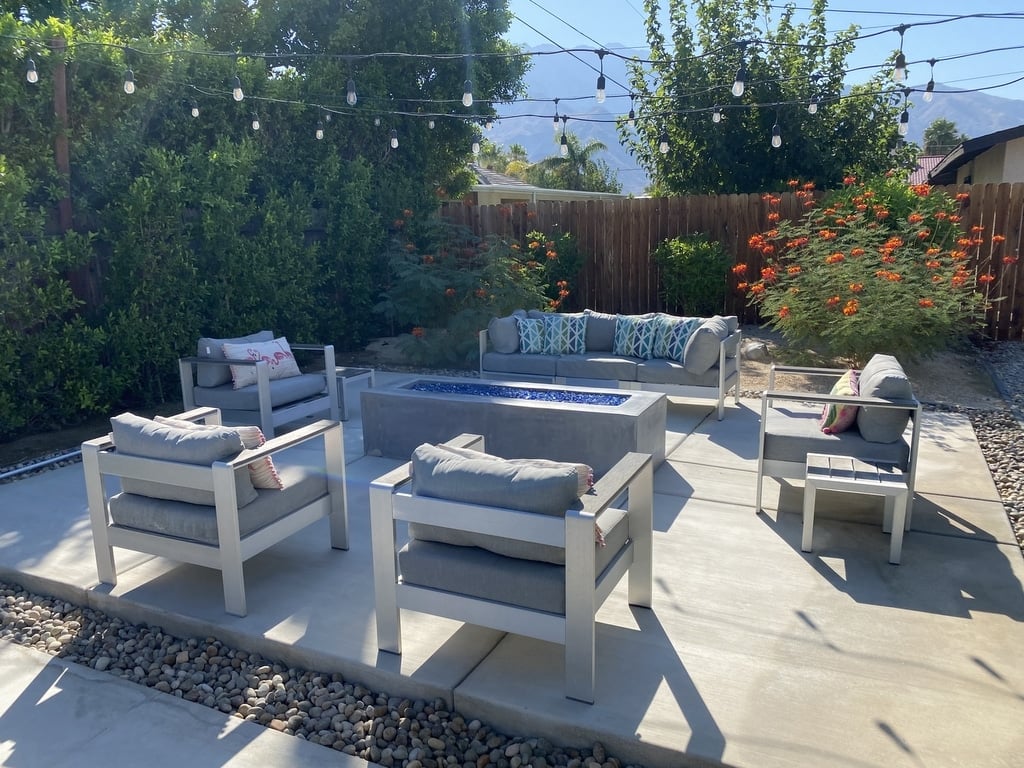 The Bilt Credit Card Review
The Bilt World Elite Mastercard®, issued by Wells Fargo, is a unique metal credit card as it's the first credit card to not charge transaction fees on rent payments. It's been possible to use a credit card with rent payments but the processing fees (typically 3%) usually outweigh and cost more than the rewards.
The Bilt card also earns bonus points on travel and dining, which helps you achieve a higher Bilt Rewards status level. However, you must make at least 5 card purchases each month to earn rewards during the billing period (more on this below).
You have several point redemption options including rent payments and 1:1 transfers to travel partners.
Read more about the Rewards and Benefits to learn more.
Setting Up Your Bilt Rent Account
Tenants in over 2 million properties can pay rent directly from their Bilt Card. Some of the alliance communities include AvalonBay, Blackrock, and Camden Property Trust.
Additionally, your landlord doesn't need to belong to the Bilt Rewards Alliance for you to earn rent payment rewards without fees. Cardholders can schedule payments through the Bilt mobile app, which then mails a check.
It's very convenient that Bilt allows out-of-network tenants to earn points on rent by making e-Check or ACH payments through their Bilt account. It's an easy way to pay in the way that you prefer. Venmo, Paypal, or your property's online payment portal are all some options you can use. You can learn more about the process of setting up your Bilt rent account here.
Earning Bilt Rewards
While you must make 5 qualifying purchases per month to earn Bilt rewards, all eligible transactions during the transaction period earn rewards. Otherwise, you will only earn a flat 250 points when scheduling your rent payment through the Bilt App.
Your purchases earn up to 3 Bilt Rewards points per $1 on purchases:
3x on dining
2x on travel
1x on rent payments through the Bilt App (up to 100,000 points per year)
1x on all remaining purchases
Rent is the biggest single monthly expense for many households. Being able to earn points makes it possible to earn more points on your daily spending and accumulate enough points for a nice reward flight each year.
However, not being able to earn bonus points on other core expenses like groceries or gasoline is possibly the most significant drawback.
Learn more: Bilt World Elite Mastercard®
Bilt Signup Bonus
Unfortunately, there isn't a Bilt Credit Card signup bonus. However, there are some online reports indicating that select users receive targeted bonuses.
Learn more: Bilt World Elite Mastercard®
Related: The Best Limited-Time Credit Card Offers
Bilt Point Redemption Options
You can redeem your Bilt Points to save on travel, leisure, and living expenses. Let's look at these options in the Bilt credit card review.
Rent and Down Payment
Here's a unique redemption option for a credit card. If you prefer to use your points towards next month's rent payment, you can! Alternatively, you can save your points and use them towards a down payment on a home! This is the first rewards program of its kind that allows this capability.
You can apply your Bilt points as part of your monthly rental payment. If you're saving up to buy a house, the points can go towards your down payment with participating lenders.
The redemption value for this option can make each point worth up to 1.5 cents for down payments but only 0.55 cents for rent.
Learn more: Bilt World Elite Mastercard®
Bilt Travel Credits
One of two travel options is redeeming your points through the Bilt Travel Portal for flights, hotels, car rentals, and activities. When using the Bilt Travel Portal, points are worth 1.25 cents per point. For example, 10,000 points are worth $125 in credits (similar to the Chase Sapphire Preferred® Card but without the $95 annual fee).
This is the most valuable redemption option for most cardholders.
1:1 Point Transfers with Bilt Rewards
There are currently over a dozen airline and hotel transfer partners. You will need to transfer at least 2,000 points. The transfer ratio is 1:1. Here are the available transfer partners:
Aer Lingus
Air Canada Aeroplan
Air France-KLM Flying Blue
American Airlines
British Airways
Cathay Pacific
Emirates
Hawaiian Airlines
Iberia
IHG One Rewards
Turkish Airlines
United Airlines
Virgin Atlantic
World of Hyatt
This is one of the best travel credit cards as it's easy to redeem or transfer Bilt Points for maximum value.
Shopping
The Bilt Points value can be 1 cent when buying curated art, decor, and apparel items from the Bilt Collection.
Note that Amazon.com shopping credits are worth 0.7 cents each.
Fitness
You can redeem your points for fitness classes at:
Rumble
Solidcore
SoulCycle
Y7 Studio
Each point can be worth 1 cent.
Learn more: Bilt World Elite Mastercard®
Additional Bilt Benefits
The Bilt credit card review wouldn't be complete without talking about the other Bilt Rewards and Benefits. This card offers several extra travel and dining benefits:
Up to $5,000 per passenger in trip cancellation and interruption
Trip delay reimbursement of up to $200 per person ($1,800 per trip) after 6 hours
Primary auto rental collision damage waiver up to $50,000 (coverage is potentially secondary for New York State residents)
Lyft and DoorDash credits
Cell phone protection up to $800 (subject to $25 deductible)
Theft and damage purchase protection of up to $10,000 per claim
Mastercard Perks
Several of the above benefits are part of the Mastercard World Elite program including cell phone protection, trip coverage, and rental car insurance.
Some of the other Mastercard-provided benefits include:
24/7 Concierge Services
Airport concierge
Gold experiences
ID theft protection
These benefits may incur incidental charges but can help you live in the lap of luxury while traveling. It's possible to achieve additional peace of mind on daily and travel purchases.
Learn more: Bilt World Elite Mastercard®
BiltProtect
Instead of having rent count against your card spending limit and penalizing your card utilization ratio, this feature can deduct the rental payment within 48 hours from a linked bank account.
As a result, you get to pay rent immediately and still earn rewards points.
Bilt Card Fees
There is no annual fee or foreign transaction fee with the Bilt credit card.
You will only pay a fee for late payments (up to $40) and interest on balances or cash advances.
What is a Bilt Credit Card?
In conclusion of this Bilt credit card review, consider the Bilt Credit Card if you can pay rent and make at least 5 monthly purchases to earn Bilt Rewards points. It can also be an excellent option if you want the 25% travel redemption bonus when using the Bilt Travel Portal and 1:1 point transfers with a $0-annual-fee rewards credit card.
You may decide to stick with a different card if you want additional bonus categories or the ability to redeem your points for a cash statement credit. Despite the few negatives, the Bilt Mastercard is a top contender for travel purchases and daily spending.
Learn more: Bilt World Elite Mastercard®
Related Posts: