This post contains references to products from one or more of our advertisers. We may receive compensation when you click on links to those products. For an explanation of our Advertising Disclosure, visit this page.
The Bilt World Elite Mastercard® is an exciting product that lets you earn rewards points on rent and other bonus categories. Knowing which bank issues the Bilt Card is important to estimating your approval odds and anticipating your customer service options.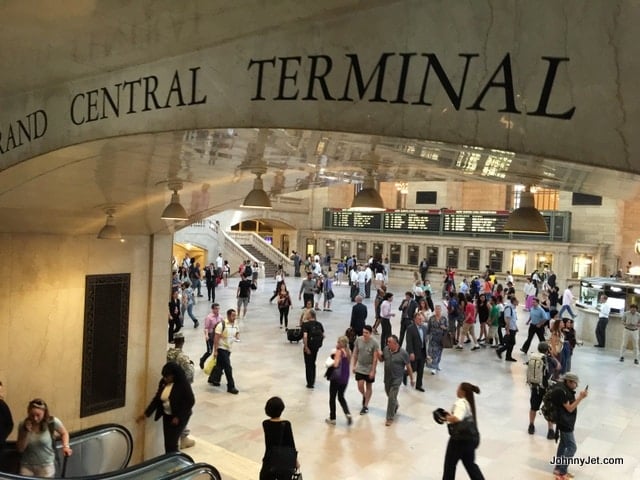 What Bank Issues the Bilt Card?
Since March 28, 2022, Wells Fargo has been the sole issuer of the Bilt Credit Card. It is a Mastercard World Elite product. This rewards credit card became publicly available on this date and can be applied for from the card issuer's website or from your Bilt Rewards account.
Any account that has opened since early 2022 will need to contact Wells Fargo customer service at (833) 461-0346 for account inquiries. Applicants can also call this number to review their application status if they don't receive an instant approval decision.
The Bilt Rewards Alliance launched in 2021. Until announcing the Wells Fargo partnership, this rewards credit card was issued by Evolve Bank and Trust and was only available on an invitation-only basis. It's possible that this bank may still service long-time cardholders.
Related: Does Bilt Require A Credit Check? Read This Before Applying
Bilt Credit Card Application Rules
There are not many application restrictions that apply to getting the Bilt World Elite Mastercard®. Additionally, it's a co-brand credit card. So, there is more wiggle room with getting approved as many banks tend to be more rigorous with their own rewards programs.
Here are some of the minimum requirements from the card terms and conditions:
Agree to a hard credit check
Provide your personal contact details
Be at least 18 years old
The credit card program doesn't disclose a minimum credit score needed. However, it's best to apply with good or excellent credit.
Additionally, the minimum credit limit is $1,000. This can also make this card easier to qualify for as certain products have a $5,000 or $10,000 minimum.
Related: What Credit Score Do You Need for the Bilt World Elite Mastercard?
Wells Fargo Application Rules
The Wells Fargo credit card application rules are fairly flexible. For example, the card issuer doesn't publish the maximum number of cards you can have from Wells Fargo.
Additionally, the Bilt Card credit terms don't disclose a phrase that's found in other credit card terms and conditions: "You may not qualify for an additional Wells Fargo credit card if you have opened a Wells Fargo credit card in the last six months."
If you have recently opened one of the best Wells Fargo credit cards, it can still be wise to wait three to six months before applying for the Bilt Mastercard. This waiting period provides time for your credit score to rebound and the issuer has sufficient time to determine if you have a good payment history on your credit accounts.
Related: What Is The Best Credit Card Company To Do Business With?
Should You Apply for the Bilt Card?
The Bilt Credit Card is worth applying for if you pay rent as you can earn rewards and won't pay transaction fees like other digital wallets charge.
Even non-rent payers may enjoy this card as you can earn 3% back on dining and 2% back on travel, plus 1% back on all remaining purchases (you must make 5 purchases per month to earn points).
Opening a card automatically opens a Bilt Rewards Alliance account to accumulate your points. It's possible to transfer Bilt points to travel partners at a 1:1 ratio. Additionally, you can get a 25% redemption bonus when booking award trips directly through the Bilt App.
For transparency, some individuals might be hesitant to apply for this card solely because it's issued by Wells Fargo. Bank employees were caught in 2016 making fake accounts to meet performance requirements. In response, federal authorities have fined the bank and are conducting additional oversight to prevent future occurrences.
Unfortunately, other national card issuers have engaged in similar scandals. Regardless of which credit cards you have, it's important to regularly monitor your accounts and credit reports to look for unauthorized activity.
Related: 5 Of The Best Reasons Why The Bilt Card Is Worth It
Applying for the Bilt Mastercard
When you start applying for the Bilt World Elite Mastercard®, you will start the application process on the Bilt Rewards platform.
After clicking the "Apply Now" button, you will be taken to a secure session that's powered by Blend. This a third-party service that partners with multiple banks to help process transactions and account applications.
The application screens have the Bilt logo and layout throughout. You will see a disclaimer at the bottom of your screen stating, "Bilt Mastercard is issued by Wells Fargo Bank, N.A., pursuant to a license from Mastercard International."
After providing your details (several are pre-filled for exiting Bilt members), Wells Fargo will review your application. Most inquiries take 30 seconds to process using a computer algorithm.
However, like any credit card issuer, some applications require further review. It can take up to 30 days to reach a decision. Applicants are provided a phone number to contact Wells Fargo during the pending review period to provide additional information or to expedite the process.
After Approval
After getting approval, you will receive your Bilt World Elite Mastercard® within seven days by mail. You can activate your card upon receipt to start making purchases and earning Bilt Points.
If your application is successful, you can manage certain card features within the Bilt Rewards app, such as your statement due date, and outstanding balance, and to make payment. You can also contact Bilt when you have questions about earning or redeeming points and setting up rent payments.
However, you will also need to create a Wells Fargo account to make balance payments from a web browser, report lost or stolen cards, inquire about transactions, or add authorized users.
This arrangement is common between the loyalty program and credit card issuers. It's also worth pointing out that the Bilt App's capabilities are impressive. Additionally, you won't deal directly with Wells Fargo as much as you might expect. Therefore, you can handle everything rent-related under one platform.
Summary of Who Offers the Bilt Credit Card
Knowing which bank issues the Bilt card can help you in your approval odds. If you apply for the Bilt World Elite Mastercard® today, Wells Fargo will review your application and issue your credit card. You will need to contact Wells Fargo customer support when you need help managing your credit card. This includes requesting a replacement card, reporting fraudulent transactions, or repaying your balance.