A big thanks to the San Diego Safari Park and San Diego Zoo for providing us with tickets so we could provide this detailed review of our experience. 
If you receive my free newsletter (sign up here), then you know that we were recently in San Diego celebrating my son's 7th birthday and our 11th wedding anniversary. Our son Jack was born on our fourth wedding anniversary. I know … the best present a wife could ever give her husband. Our boy loves wildlife … I mean, REALLY loves all animals and knows a lot thanks to all the books his mom reads to him and educational programming on PBS, especially the show Wild Kratts. RELATED: 11 Great Travel TV Shows For Kids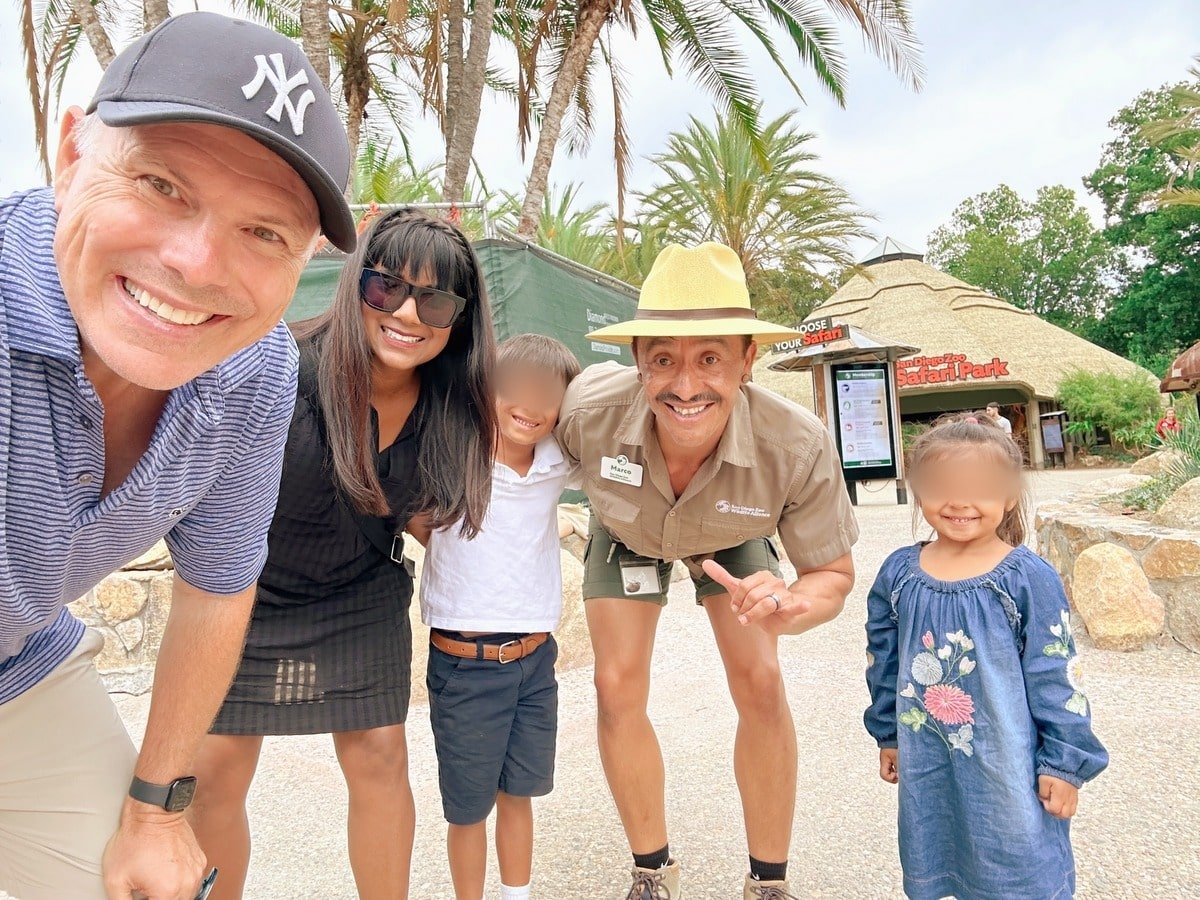 Because of his love of animals (his birthday wish was that there would no longer be any animals at risk of extinction), we knew we wanted to surprise Jack with a fun, animal-themed weekend. And what better place to take the kids than the San Diego Safari Park and San Diego Zoo? The two are owned by the same company, offer discounts and are 30 to 45 minutes away from each other. FYI: There's so much to do and see at each that it's not advised to visit both parks in one day.
Drive to San Diego
We left Los Angeles at 1pm on a Friday after picking the kids up from school and drove 117 miles to the San Diego Safari Park. Without traffic, it takes just under two hours but on a Friday afternoon, it took an extra 45 minutes. That's not bad but what made a big difference is that we have an Express Pass. Without one, it would have taken probably double the time so I advise getting one. PRO TIP: If you have three or more people in the car, be sure to set your Express Pass to the three-person setting and pay attention to the signs while driving (duh) and stay to the left when going under the trackers. If you do that the journey is free.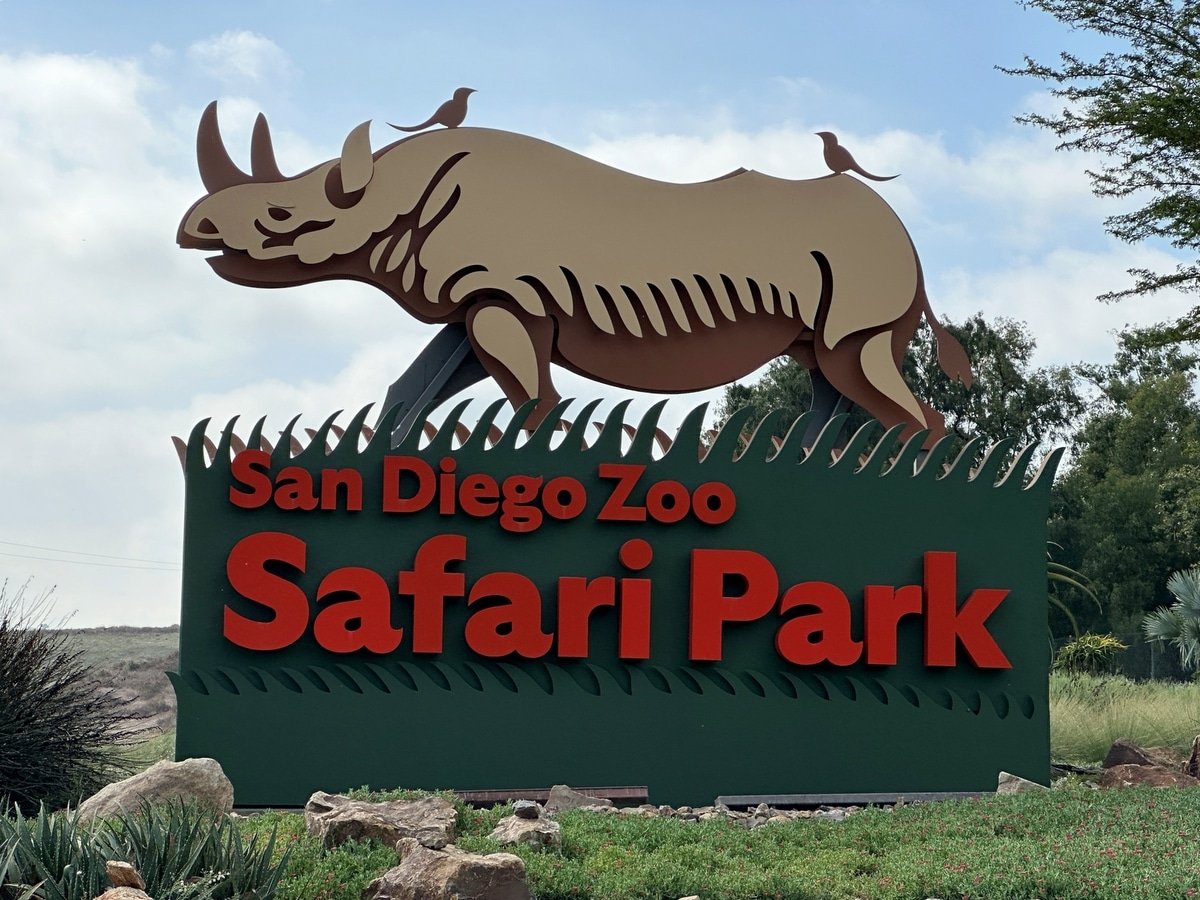 San Diego Safari Park
It was my first time visiting the San Diego Safari Park and I've always wanted to go. I had heard so many positive things about it from friends. I've been fortunate to go on a number of safaris in South Africa, Kenya, Tanzania and even a tiger safari in central India, and I would argue that this is the closest you can get to an African safari without the long trip.
First of all, the San Diego Safari Park is set on a sprawling 1,800 acres and is home to more than 3,000 animals representing over 300 species. They offer a whole slew of experiences, from walking the park to driving through in safari vehicles. You can even camp overnight with their Snore and Roar program, which sounds so cool, I'm trying to get my son's school to consider this a location for a student camping trip. Here are the different options and price points.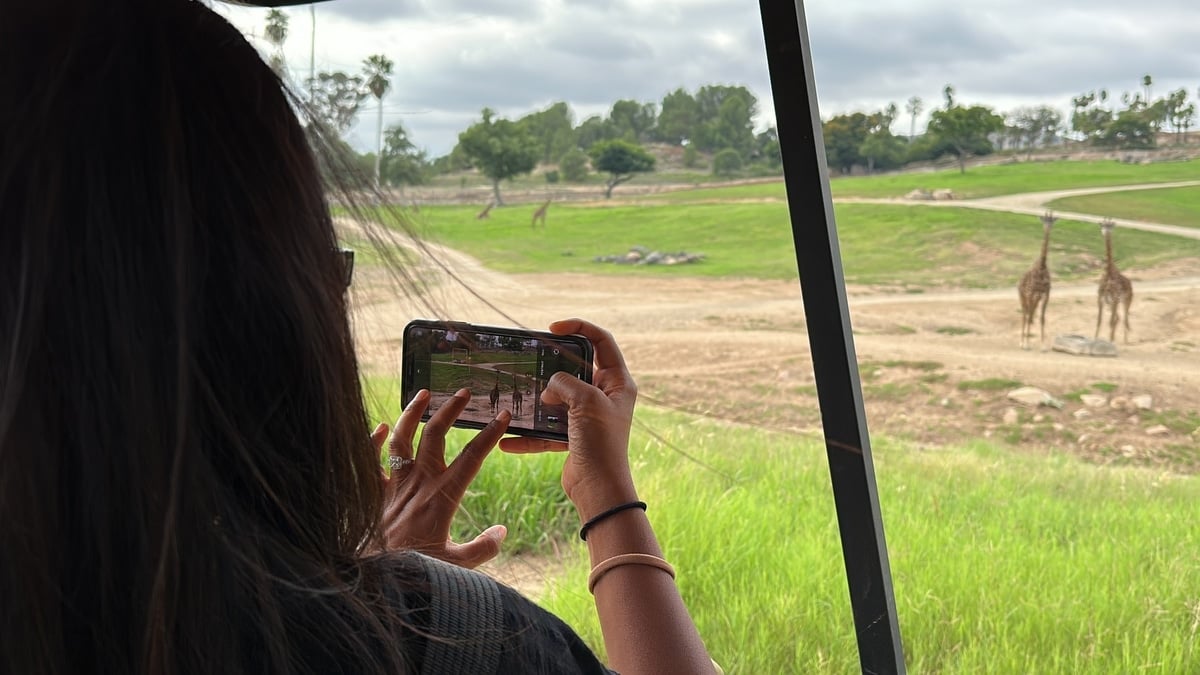 My family and I were fortunate enough to be given media passes for our visit to both the San Diego Zoo and San Diego Safari Park and we were able to try the hour-long Cart Safari, which costs $57 per person and gives guests the benefits of a knowledgeable guide.
Our guide, Marco Wendt, was more than knowledgeable. He has been working at the park for 25 years and couldn't be any more passionate about animals and conservation. His devotion to animal conservation is obvious and he was the perfect guide for our two animal-loving kids.


Marco is the Park's spokesperson and they couldn't have picked a more perfect representative. Marco also hosts a podcast called Amazing Wildlife: A San DIego Zoo Podcast. It's great listening for kids; in fact, we listed to a podcast episode on our drive home from San Diego and it sparked great questions and conversations with our kids. Marco really should be hosting his own TV show about the park or others around the world. He's that good – enthusiastic, passionate, energetic and so knowledgeable that our kids were hanging on his every word.
Marco showed us the double door closing, where he would open one door and we would drive or walk in, wait for it to shut, then open the next door, all to ensure the animals' safety. He said that the creators of Jurassic Park used this method in their movies and credit the park for the inspiration.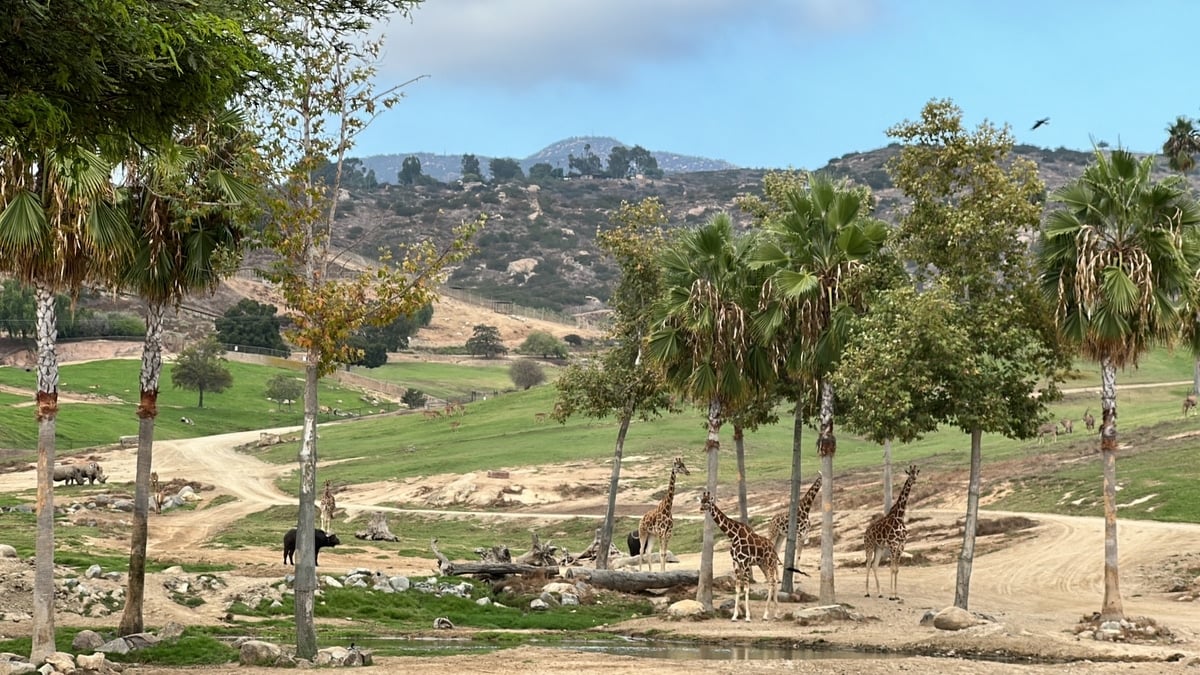 Driving through the park's expansive East Africa and South Africa park sections definitely brought back fond memories of our own African safari, especially when we saw elephants, giraffes, zebras, lions and a cheetah.

The cheetah gave us a little bit of that feeling you get when on safari because you don't know how the animals will react. One of park's cheetahs slowly followed our cart and although we were separated by a trench and a low, barbed wire fence, I still held on to my kids a little bit tighter.

Overall, our experience was wonderful and the kids had a real thrill seeing so many animals they'd only ever seen on TV. But the San Diego Safari Park is so sprawling that you really do need to dedicate a full day to exploring and we didn't have enough time as the park closes at 5pm. We hope to return again on a sunny day to see everything we missed (and get better photos!)

San Diego Zoo
The following day, we drove 3.5 miles (10 minutes) from our hotel, the Hilton San Diego Bayfront (read our review here), to the world-famous San Diego Zoo (parking is free). It was my first time at this zoo in two decades and even before you enter, you get the sense that it really is world class. The first thing you may notice is that there are people from all over the world, excited to enter and explore the park grounds.
Although the zoo was super busy, there was no huge line to enter. They do a nice job of quickly admitting visitors. While waiting for a park attendant to collect our tickets, I watched his colleague warmly welcome other guests.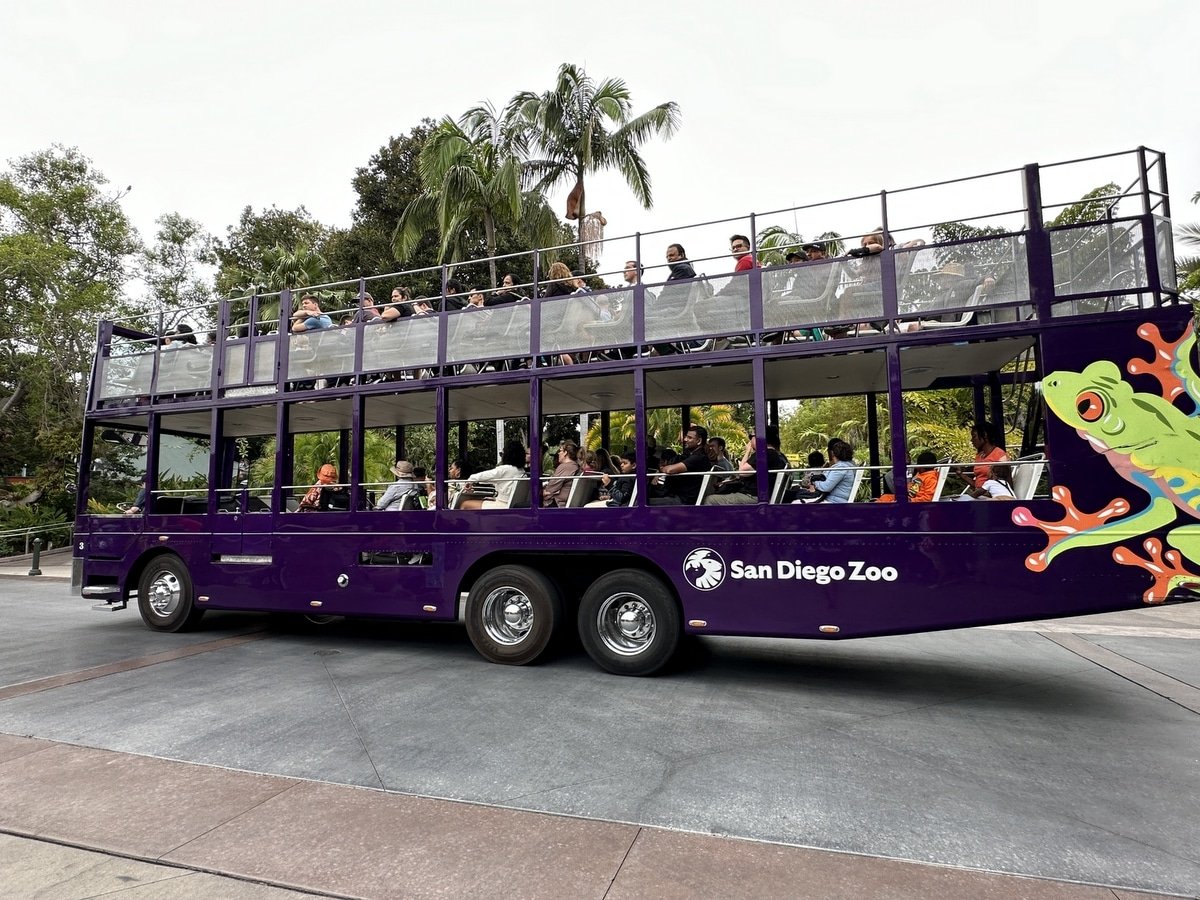 He asked where they were from and then told them what discounts were available. One young couple was visiting from the University of Berkeley. It's a good thing he asked them some questions to determine that they were students and eligible for a discount. Tip: Always ask at an attraction you're attending if they have discounts. Many do, like the San Diego Zoo, which offers 10% off for AAA members, seniors, students, airline and cruise line employees, military and travel agents. See here for more details.
He also encouraged parkgoers not to miss the baby red panda, which was born three months ago and is just coming out now. There's a lot of buzz about the baby panda and it reminded me of the movie Anchorman. It may be one of the dumbest movies ever made but it has some funny lines and scenes, including at the San Diego Zoo, about … a baby panda.
This new endangered cub will now be called Pavitra (pronounced pah-vee-tra), which means "sacred" in Nepali. Pavitra was born June 9 to first-time parents Adira and Lucas, and she is the first red panda born at the zoo since 2006.
According to the zoo, "Red pandas are listed as Endangered on the International Union for Conservation of Nature Red List of Threatened Species, due to their dwindling global population. They face many threats, including habitat loss and degradation related to increased human encroachment and climate change. San Diego Zoo Wildlife Alliance collaborates with multiple partners to identify unprotected red panda habitats, train teams to monitor the health of the forest and provide awareness-building workshops in communities in Nepal where red pandas live."
Pavitra wasn't out when we strolled by with our guide, Sierra. Sierra was really amazing with our kids and she was kind enough to give us a tour in a golf cart. Just like Marco at the San Diego Safari Park, she was happy to share her knowledge with other parkgoers who asked her questions and spoke loud enough so they could hear the interesting facts she was sharing.
The San Diego Zoo has 100 acres and over 14,000 rare and endangered animals, representing more than 700 species and subspecies. Just like the Safari Park, you can walk through or take different modes of transportation, including a double decker bus tour, which is included in the entry fee, or a tram to get a birds-eye view.


There's so much to do and see that you can easily spend an entire day there. But one thing we've learned since having kids is to manage our expectations. At four and seven years old, our kids can only last a few hours on any given excursion so after our tour, we roamed around some more on our own and then hit the gift shop on the way out.


Jack chose a huge stuffed snake and Olivia chose a monkey. They had an unforgettable time and can't wait to return to see all the things we missed.
KEEP READING:
–Review: Sesame Place San Diego
–Our First Family Trip To Legoland and The Castle Hotel
–A Day at Universal Studios Hollywood With Our Kids
–15 Things to Know Before Going to the Hollywood Bowl
–The Family-Friendly California Attraction You've Never Heard of But Need to Visit
Want more travel news, tips and deals? Sign up to Johnny Jet's free newsletter and check out these popular posts: The Travel Gadget Flight Attendants Never Leave Home Without and 12 Ways to Save Money on Baggage Fees. Follow Johnny Jet on MSN, Facebook, Instagram, Pinterest, and YouTube for all of my travel posts.