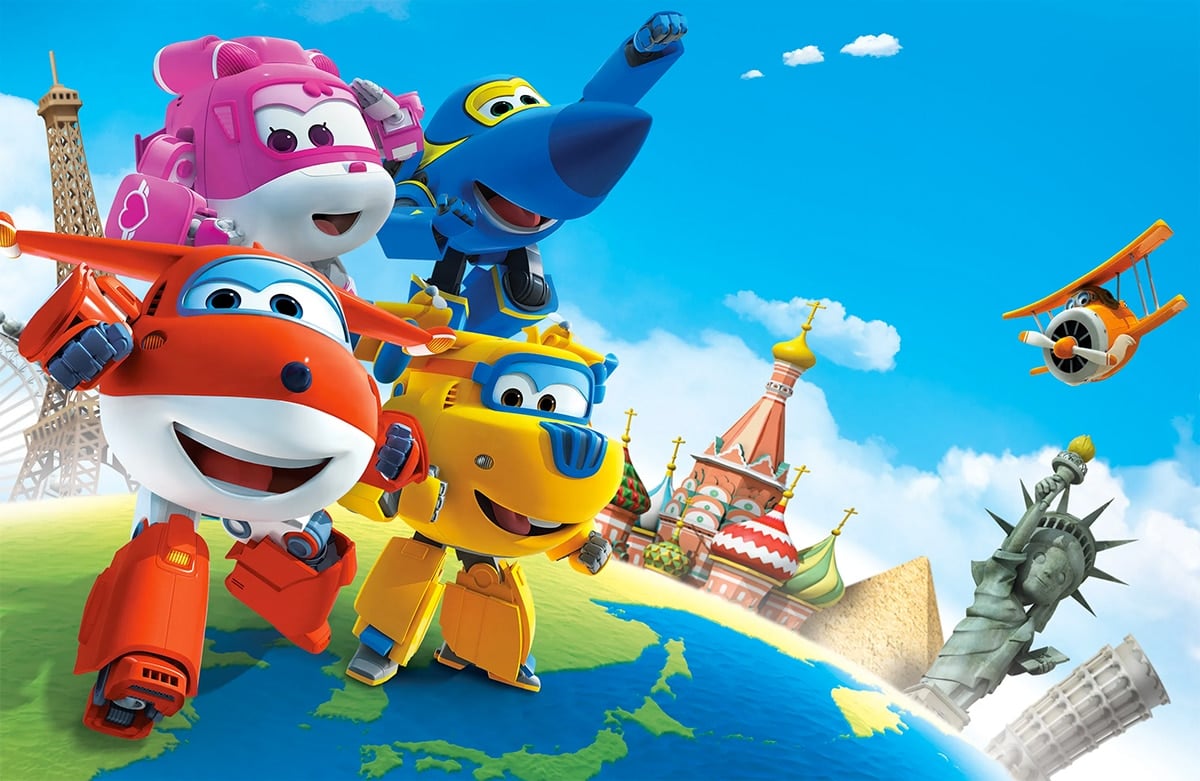 I never imagined I'd be writing about the best kids travel TV shows but then I had two kids and now that we've been in lockdown for almost a year, I'll admit – they're watching more TV than they did pre-pandemic. Our toddler is no longer in preschool and isn't doing all the things he used to do like swimming, tennis or attending birthday parties with friends. And the days at home are long. I'm sure every parent or grandparent of a toddler understands.
The American Academy of Pediatrics (AAP) has strict guidelines about how much television kids should consume and before COVID-19, they was easy to adhere to. The kids' lives were busy with school, friends and travel. But now … things are different. And even the AAP acknowledges that during these challenging times, quality takes precedence over quantity. So we monitor what our son Jack watches, making sure everything is educational (and zero commercial television) and I've gotta tell you … he knows more about animals, science, history and space than I do … and he's just four years old! A lot of that knowledge is coming from the shows he's watching.
Lately he's been watching a lot of travel shows so I thought it would be helpful to highlight them for parents and grandparents of young children since they will probably agree that it's so important to teach them about geography and social studies and to get them excited about the world around them.
My wife and I have watched all of the shows with Jack, just to make sure the content is safe and age-appropriate. Some of them, I find so entertaining that I end up putting my computer down, putting my arm around my boy and just enjoying the moment. Warning to parents: Most of the theme songs for these shows are serious earworms so if you wake up in the middle of the night with the lyrics to Let's Go Luna swirling in your head, don't say I didn't warn you.
My favorite theme song this is probably this one from Where's Waldo. But I also like the theme to Let's Go Luna and Curious George (the latter is performed by the late New Orleans legend Dr. John.)

11 Great Travel Shows for Kids
Below are the travel shows my son most enjoys. My wife also downloads some of these onto an iPad to help keep him quiet on long flights. Check out her 14 tips for keeping kids quiet on an airplane.
Super Wings on Netflix

Fun-loving jet plane Jett delivers packages to children around the world in this animated series. Jett teams up with the Super Wings, a group of airplanes that can transform into robots, to tackle new challenges and work through issues that teach problem-solving skills and the importance of cultural diversity. The Super Wings crew includes mission director Jimbo, rescue copter Dizy, gadget guru Donnie and expert navigator Jerome — an important part of the group because the planes travel to 52 cities in 45 countries on their adventures, requiring someone who is able to help navigate.
Where's Waldo on Peacock
Welcome to the Worldwide Wanderer Society, the international order of curious travelers. For generations, intrepid wanderers have circled the globe seeking new experiences, celebrating cultures, and connecting the world, one adventure at a time. Eleven-year-olds Waldo and Wenda are the society's newest wanderers. Their mentor, Wizard Whitebeard, sends thee inquisitive young explorers on international travel missions so they can someday become wizard-level wanderers too. To earn their stripes, Waldo and Wenda must use their skills — Waldo's creative observation and Wenda's bold athleticism — to collect magic keys from all corners of the globe. But standing in their way is rival Odlulu, who can't help but cause trouble wherever she goes — especially when magic keys are involved.
Ready Jet Go on PBS Kids
Earth science and astronomy take center stage in this animated series from PBS Kids. Two neighborhood kids — Sean and Sydney — befriend the new kid on the block, Jet Propulsion, who just happens to be an alien from planet Bortron 7. Together they explore the solar system and how it affects the planet, while also learning about friendship and teamwork. The series features live-action interstitials with astronomer Dr. Amy Mainzer.
Puppy Dog Pals on Disney Jr/Disney+
Fun-loving puppy brothers Bingo and Rolly go on adventures throughout their neighborhood and around the world as a way to help quench their thrill-seeking appetites. The pups' motto is life is always more exciting with your best friends by your side. For the pugs, those friends include owner Bob, his cat Hissy and his robot dog A.R.F. Comedian Harland Williams created the animated series — which seeks to teach lessons about friendship, problem-solving and collaboration — and provides the voice of Bob.
Let's Go Luna on PBS
Luna the moon guides three friends — a wombat, a butterfly and a frog — as they visit new places around the world with their parents' traveling performance troupe.
Octonauts on Netflix
A team of brave underwater explorers known as the Octonauts combs the world's oceans for aquatic creatures in desperate need of assistance.
Justin Time on Netflix
Kids love adventures, whether they go on an adventure themselves or see someone do so in a TV show or movie. Which is what happens on "Justin Time." Justin and his make-believe friends, navigator Olive and Squidgy, a shape-shifting piece of yellow clay, go on historical adventures that let them, and the viewers, explore the world. During the quests, the traveling trio encounters memorable characters ranging from Vikings on the high seas to a yodeling grandfather in the mountaintops and a lost monkey in space. Wherever their journeys lead them, Justin, Olive and Squidgy are sure to experience fun, friendship and adventure along the way.
Xavier Riddle and the Secret Museum on PBS
Xavier Riddle, his sister, Yadina, and their friend, Brad, meet heroes from the past — from Eleanor Roosevelt to Leonardo da Vinci.
Molly of Denali on PBS Kids
The daily adventures of 10-year-old Alaska native Molly Mabray, her family, her dog Suki and her friends Tooey and Trini.
Wild Kratts on PBS Kids
This show follows the adventures of animated versions of brothers Chris and Martin Kratt, hosts of such educational shows as "Kratts' Creatures" and "Zoboomafoo." In the show, the animated Kratts encounter wild animals during stories of adventure and mystery. The live-action Kratt brothers introduce each episode.
Curious George on PBS Kids and Peacock
Curious George is a sweet African monkey who can't help but run into trouble. George's friend, "The Man in the Yellow Hat," tries very hard to care for George and is always saving the day. The show's themes are about learning, forgiveness and playful curiosity.


Is there a travel show that your toddler loves that isn't on this list? Leave a comment below and let us know!