This post contains references to products from one or more of our advertisers. We may receive compensation when you click on links to those products. For an explanation of our Advertising Disclosure, visit this page.
Paris is one of the most famous European destinations, which means there are plenty of flight options. There are several ways to redeem points to fly to Paris through your favorite airline or credit card rewards program. Here is an idea of how many points you need to fly to Paris.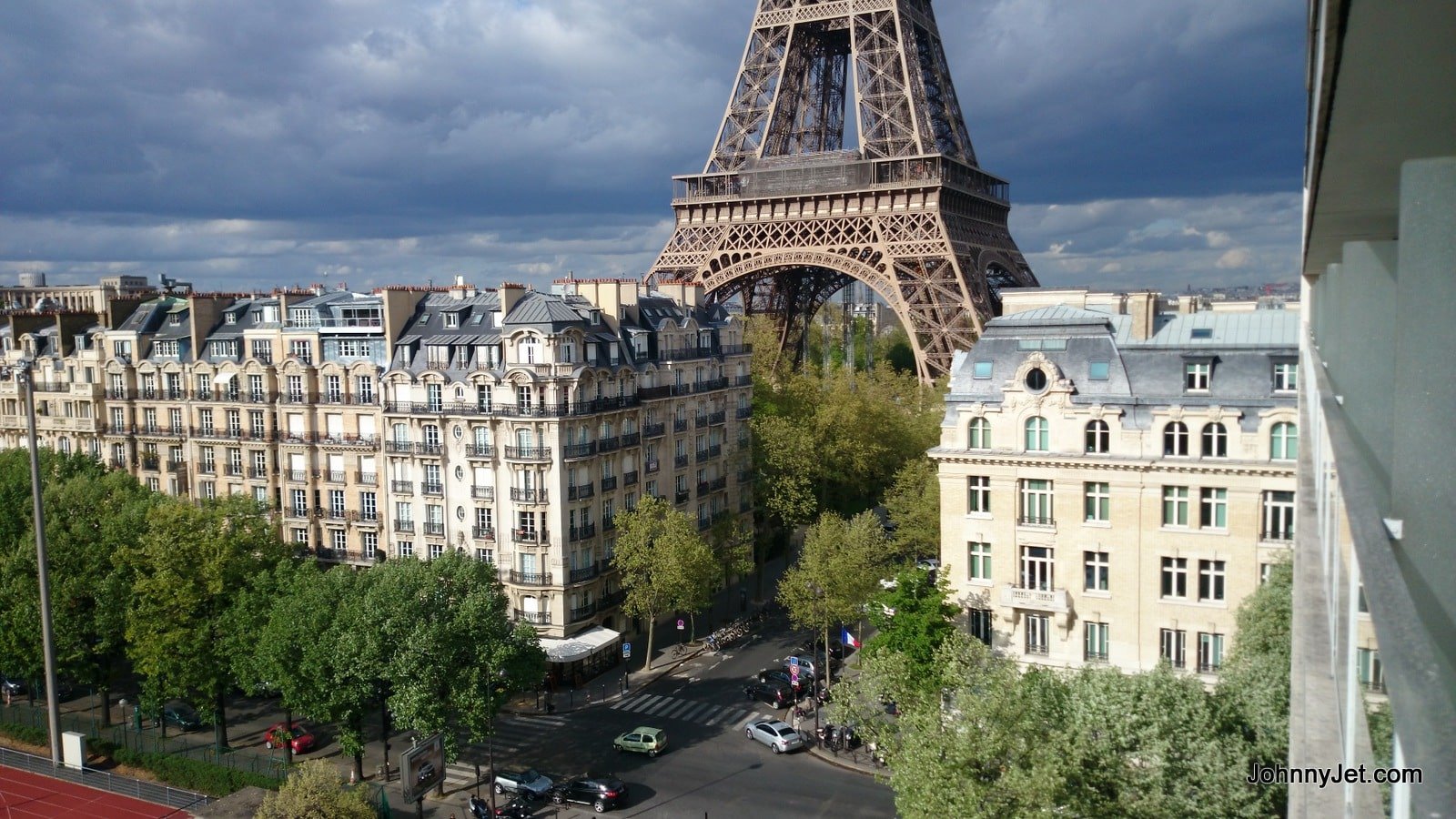 How Many MilesYou'll Need To Fly To Paris With American Airlines
American Airlines offers competitive pricing for a legacy carrier. While you must contend with dynamic pricing, the airline still lists the minimum AAdvantage points required:
Main cabin: From 25,000 miles
Premium economy: From 50,000 miles
Business/First: From 60,000 miles
The good news is that you can potentially pay less when flying with an oneworld alliance partner. Partner flights continue to have fixed rates, and these flight options appear in the search results alongside AA-operated flights.
For example, off-peak main cabin seats go for 22,500 miles on British Airways-operated flights. (plus $27.10 or $252.70 in fees and taxes) compared to 36,000 miles plus $5.60 in fees and taxes on an American Airlines-operated itinerary.
In many cases, the partner flights are cheaper when you have an option between both award charts. Below is how much partner flights to Europe cost:
Main cabin: 22,500 miles (off-peak) or 30,000 miles (peak)
Premium economy: 40,000 miles
Business/First: 57,500 miles
You can transfer Bilt Points to American Airlines at a 1:1 ratio. This is the only full-time credit card transfer partner. This rewards credit card has other airline or hotel transfer partners and a 25% point redemption bonus when it's more advantageous to book through the Bilt App.
There are also several co-brand American Airlines credit cards, including a premium product offering complimentary Admirals Club lounge access.
Related: How Much Are 50k American Airlines Miles Worth?
Delta Air Lines Miles to Paris
Delta Air Lines has variable pricing that can vary widely between parts of the country along with the travel dates and cabin class. For instance, a one-way main cabin flight may cost 50,000 SkyMiles from New York to Paris-Charles de Gaulle (CDG) but 90,000 miles from Los Angeles.
Delta Comfort+ can be an excellent middle-of-the-road option when you don't have a sufficient balance for the premium cabin but want more than a standard economy quality. One-way flights from New York can require as little as 50,000 miles or from 90,000 miles out of LAX.
First-class seats typically start at 230,000 miles from New York and 280,000 miles from Los Angeles.
You can transfer American Express Membership Rewards® at a 1:1 ratio to your Delta SkyMiles account.
Additionally, you can enjoy an award travel discount as a Delta SkyMiles credit card customer. These cards also earn SkyMiles on each purchase which can help you afford the mileage requirements sooner.
Related: Best Delta Credit Cards Review
United Airlines Miles to Paris
You can fly on United Airlines to Paris with dynamic pricing which can require more work to find the most affordable price from your departure airport.
Starting award flight prices for the following cabin classes can be the following:
Main cabin: From 31,800 miles
Premium economy: From 50,000 miles
Business/First: From 135,000 miles
Plan on paying several more miles when flying from the West Coast instead of, say, Newark or another East Coast departure point. Here are some mileage examples from LAX to CDG:
Main cabin: From 40,000 miles
Premium economy: From 50,000 miles
Business/First: From 155,000 miles
Regarding main cabin award flights, United Airlines Saver Awards still exist and are notated on the most affordable days. Try to book these flights when possible to pay fewer points. As a quick comparison, you may spend 46,800 miles instead of 31,800 miles when Saver Awards are available.
There are several options to get United MileagePlus miles to book your award flight:
Bilt Points: Transfer Bilt Points from the Bilt World Elite Mastercard® or enjoy a 25% redemption bonus. This is one of the best no-annual-fee credit cards.
Chase Ultimate Rewards®: The Chase Sapphire cards are 1:1 point transfer partners, and you can also have a redemption bonus of up to 50% when booking through the Chase travel portal.
Marriott Bonvoy: You can transfer Bonvoy points to United at a 3:1.1 ratio. Since the airline is a preferred transfer partner, you receive 10% more miles and can also get 10,000 bonus miles when you transfer at least 60,000 points at a time here.
In a recent study, The Points Guy (TPG) ranked Bilt Points and Chase Ultimate Rewards as the most valuable credit card programs. This prestige works to your advantage if you fly United as you're more likely to get a higher redemption value by either transferring points or booking directly through the credit card travel portal.
Related: The Best United Airlines Credit Cards
Flying Blue Miles to Paris
Air France-KLM Flying Blue is your best option for an international airline alliance. In fact, many award travel experts consider Flying Blue to be the best option for free flights to Paris when you fly into Charles De Gaulle Airport (CDG).
This loyalty program uses a distance-based award chart meaning you pay fewer miles to fly from the U.S. East Coast instead of the West Coast.
Here is how many miles you may need to fly one-way from New York or Chicago to Paris:
Main cabin: 15,000 miles
Premium economy: 30,000 miles
Business: 55,000 miles
Los Angeles-based passengers need the following number of miles to fly to Paris:
Main cabin: 24,000 miles
Premium economy: 40,000 miles
Business: 80,000 miles
You can estimate how many miles you need to fly with this Flying Blue mileage calculator.
In addition to competitive award flight pricing, you can transfer points from several credit card programs:
If you can easily fly with Flying Blue, it can be worth considering this airline as it's easy to gain miles from one or several credit cards in your wallet.
Related: The Best Travel Credit Cards
Summary of How Many Miles You Need To Fly To Paris
Anticipate spending between 15,000 and 30,000 miles for a one-way ticket in the main cabin during the off-peak season. Business or first-class seats require between 55,000 and 90,000 points to fly to Paris. Pursuing a limited-time credit card offer can be enough points to afford a flight quickly. You may also concentrate on earning more miles for your preferred airline with the cheapest award flights to Paris so you can enjoy the "City of Light."