This post contains references to products from one or more of our advertisers. We may receive compensation when you click on links to those products. For an explanation of our Advertising Disclosure, visit this page.
Europe is filled with delicious food, interesting tourist attractions, and diverse cultures. When considering flying internationally, it's easy to believe that such a trip would be a major budget buster. When you incorporate travel rewards into your planning, destinations like Europe suddenly become very affordable. Just as it is easy to schedule an appointment with Chase, we'll show you how to get to Europe with Chase Ultimate Rewards® Points.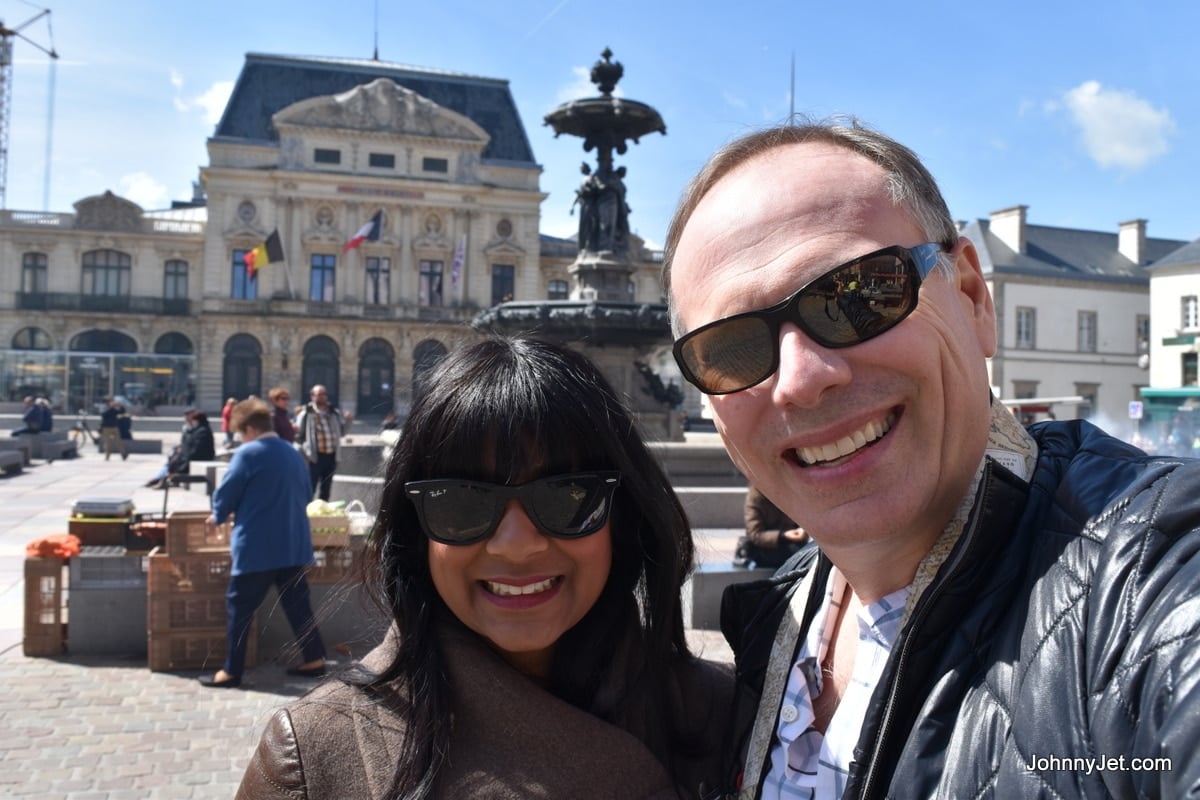 How to get to Europe with Chase Ultimate Rewards Points
Chase Ultimate Rewards are incredibly flexible, so there are multiple options to choose from.
Redeem Points For Cash
Technically, you can redeem your Ultimate Rewards points for cash, and then use that cash to pay for a flight. If you have a Chase Sapphire Reserve®, Chase Sapphire Preferred® Card, or an Ink Business Preferred® Credit Card, redeeming for cash means that you're missing out on 25-50% additional value of your Ultimate Rewards points when purchasing travel.
Which brings us to a better alternative…
Use The Ultimate Rewards Portal to Purchase Travel
One of the great benefits of the Sapphire and Ink cards is that your Ultimate Rewards are worth more when you redeem them to purchase travel through the Chase Ultimate Rewards portal.
The Sapphire Preferred and Ink points are worth 25% more, while the Sapphire Reserve points are worth 50% more.
For example, instead of a $500 ticket requiring 50,000 Ultimate Rewards points, cardholders of the Sapphire Preferred or Ink would only be charged 40,000 points (50,000 / 1.25) while Sapphire Reserve cardholders would only be charged 33,333 points (50,000 / 1.50).
One of the major benefits of booking flights through the Chase Ultimate Rewards portal is that the airline treats the ticket just like you paid for it with cash. This means that you'll earn miles for the ticket and you can designate which program to have those miles post just like a paid-with-cash ticket. It's a fantastic option to get to Europe with Chase Ultimate Rewards Points.
Transfer to Airline Partners
Beyond using your Chase Ultimate Rewards points as a substitute for cash, you can also transfer your points to airline transfer partners. Here are the airline transfer partners you can choose from:
Aer Lingus AerClub
Air Canada Aeroplan
Air France KLM Flying Blue
British Airways Executive Club
Emirates Skywards
Iberia Plus
JetBlue
Singapore Airlines KrisFlyer
Southwest Airlines Rapid Rewards
United MileagePlus
Virgin Atlantic Flying Club
You can transfer your points to the above airlines at a 1:1 ratio in 1,000-point increments with either Chase Sapphire card or the Ink Business Preferred. Essentially, if the Chase card has a travel redemption bonus, it can transfer points as well.
In addition to transferring points to airlines, IHG Rewards Club, Marriott Bonvoy, and World of Hyatt are 1:1 hotel point transfer partners. However, hotel points are notoriously less valuable than airline miles and you may decide to use money to book your lodging and have more points to book award flights on your next trip.
Related: What Airlines Are Chase Airline Transfer Partners?
United Airlines
We'll start with United Airlines since it is a US-based carrier that most people are familiar with. For example, you can fly to Europe for as little as 30,000 miles each way (or 60,000 round trip) per person when using Saver award availability. Due to dynamic pricing, anticipate spending at least 32,000 miles in off-peak season and 40,000 on busier travel days.
Business class flights usually require from 155,000 to 175,000 miles on slower days and between 240,000 and 295,000 miles during peak season. The good news is that you might be able to enjoy United Polaris class for one of the best premium cabin experiences. Do pay attention to potential fuel charges that partner airlines may pass onto the flyer.
Eligible premium cabin flyers may also like the famous Polaris Lounge in Newark.
Business Class Flights
With the combination of taxes and fees that many airlines charge on award tickets and how competition has brought down cash prices for flights, you are often better off purchasing Economy tickets using points through the Chase Ultimate Rewards portal than transferring the points to an airline so you can redeem miles for the flight.
When you are looking for premium cabin service, that is where airline miles offer tremendous value compared to paying cash. For a few more miles you can fly in a premium cabin without paying a lot of extra fees.
If you're limited in your miles, consider flying one way in Economy and the other in Business Class.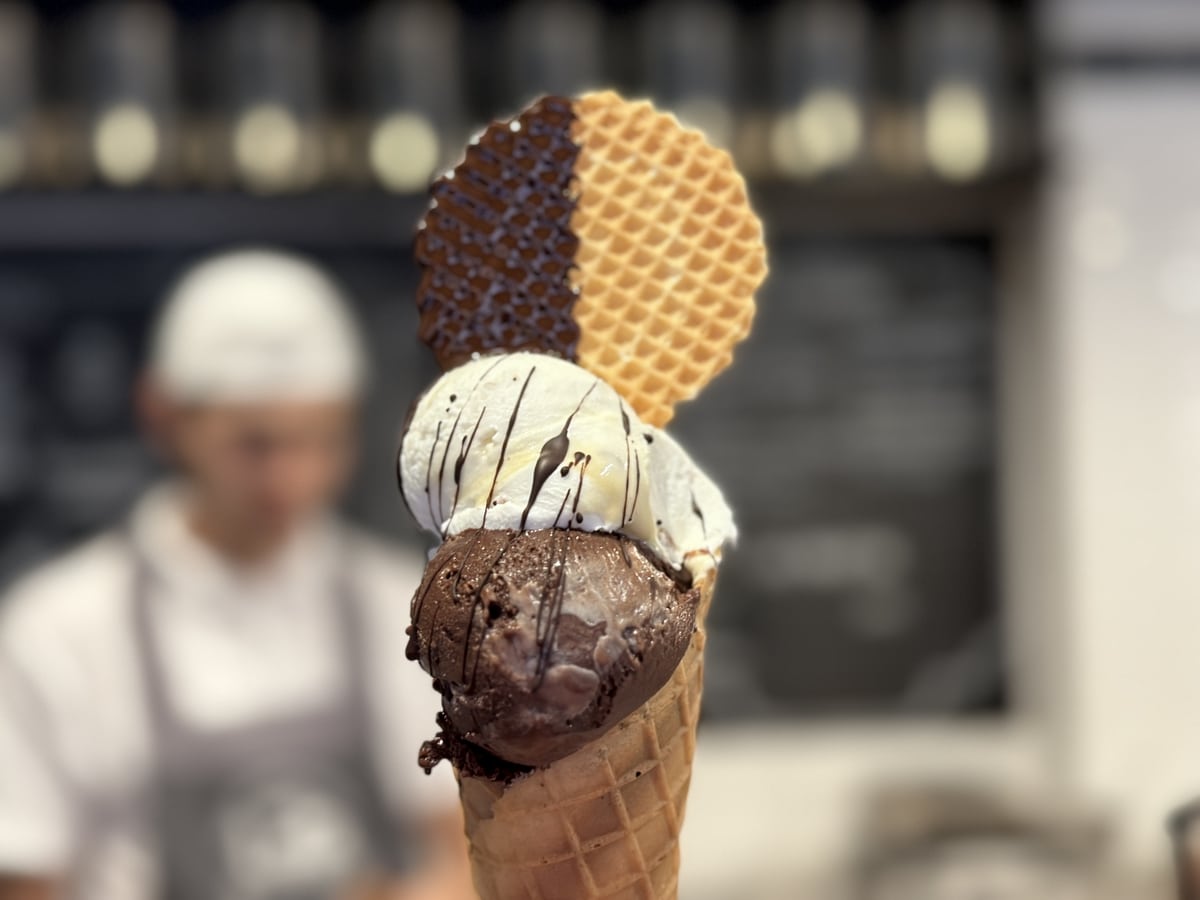 Getting to Europe with Chase Ultimate Rewards Points
There are many options available to you when you earn Chase Ultimate Rewards. Redeeming for cash at 1 penny per point is almost always the worst option. Instead, choose one of the best credit cards for travel miles or one of the best rewards credit cards. Depending on your destination and the flight options, you may be better off using the Chase Ultimate Rewards portal to book an Economy ticket than redeeming airline miles because of the taxes and fees that some airline programs charge.
When you are trying to figure out how to get to Europe with Chase Ultimate Rewards points, take your time to evaluate your options, then pick the one that works best for you. Some people like to use their points to fly in luxury. Others prefer to use points to fly to more places. Whatever you choose, be sure to check the Chase Ultimate Rewards portal and the partner sites to ensure you get the best deal.
Business Class on Delta Booked Through Virgin Atlantic
Booking Delta flights through Virgin Atlantic can help you fly on Delta for less and also enjoy an indirect way to use Ultimate Rewards for SkyTeam award flights with fixed-price awards. You'll be able to avoid fuel surcharges on roundtrip flights originating in the US when you travel to any European destination (except the UK).
You will pay 30,000 points each way for Delta Main Cabin and 50,000 points for Delta One flights from Europe (non-UK) to the United States. Once again, fuel surcharges don't apply when flying to mainland Europe.
When flying to London, rates differ by standard season and peak season and whether you're flying from the east coast, central, or western United States. Delta Main Cabin flights start at 15,000 miles from the US East Coast and 47,500 in Delta One during the standard season. Peak season rates require 25,000 miles and 57,500 miles, respectively. See the current rates here.
Tip: It might seem counterintuitive, but don't fly on Virgin Atlantic or to their UK headquarters in order to avoid hefty fuel surcharges that are otherwise imposed.
Business Class on Delta Booked Through Flying Blue
If you can find flights to Europe through the Flying Blue program that is operated by Delta, you'll avoid fuel surcharges. If you book over the phone, you can also avoid fuel surcharges when traveling on Delta and when booking an open jaw. In fact, even a double open jaw is permitted for more flexibility (for example, flying from New York to Paris, and then from Amsterdam to Boston would price out as a round-trip AND you'd avoid fuel surcharges).
The catch: It's really hard to find Delta partner availability using Flying Blue points, and Flying Blue uses a variable award chart which can be very expensive. This may be difficult (but not impossible) when using Chase Ultimate Rewards points to get to Europe.
If Delta is one of your favorites, you might consider a Delta credit card.
Business Class on Air France and KLM Booked Through Flying Blue
Air France and KLM make much more award space available to Flying Blue members than is available to members of partner award programs. This is particularly nice in KLM's revamped cabins, which offer lie-flat seats on 100% of their long-haul flights. While you will have to pay fuel surcharges, these can definitely be worthwhile for long flights such as Los Angeles-Amsterdam.
The catch: Flying Blue has a variable award chart with pricing that is all over the map and often illogical. It's also very hard to find connecting flights on Delta to US gateway cities, so you're best off searching to and from cities where Air France and KLM fly directly (if you don't live in one of these cities, you may have to buy your own positioning flight).
The good news is that you can use the airline loyalty program's mileage calculator to estimate how many miles you need. For example, a one-way flight from New York to Paris starts at 15,000 miles in economy, 30,000 in premium economy, and 55,000 in business class.
When flying from Los Angeles, the rates start at 24,000 miles in the main cabin, 40,000 in premium economy, and 80,000 in business.
Tip: Instead of searching exclusively to the Air France and KLM hubs of Paris and Amsterdam, try searching for flights to nearby European cities if you're also interested in visiting these. Flights through Paris and Amsterdam en route to another city (such as Marseille or Brussels) can be less expensive than flights directly to these cities.
New York – Frankfurt in Singapore Suites
Want to travel in style? Like, really in style? Singapore Airlines offers Suites class on their A380 service between New York and Frankfurt for a true "lifestyles of the rich and famous" experience. This is one of the most exclusive airline products in the world, where you can enjoy a Singapore Sling in your very own enclosed suite. When using your Chase Ultimate Rewards points to get to Europe, note that this space is only made available via the Singapore Krisflyer program.
The catch: Availability is very hard to find. You'll need to be exceptionally flexible to make this work, but if you can do so, it's worth it!
Bonus: Economy Class Sale Fares
Willing to travel in economy class? In my view, the best deals aren't always in business class, especially if you're leaving from a city like Boston where flights to Europe are relatively short. With fares as low as $370 round trip to Europe these days, you might be better off redeeming your Ultimate Rewards points on the portal. You can book any cash fare available through Expedia at a rate of 1.25 cents per point with some of the best Chase credit cards, or 1.5 cents per point with the Chase Sapphire Reserve®.
Tip: TAP Air Portugal often has inexpensive one-way cash fares between the US and Europe. If you can only find a business class award flight in one direction, consider buying economy class in the other direction.
Bottom Line When Using Chase Ultimate Rewards Points To Get To Europe
Using your Chase Ultimate Rewards points to get to Europe can be worthwhile. However, it always helps to do a bit of research to make sure you get the best deal. This reader's advice about regrets when transferring points is a good example of what you should look out for.