There's one thing I really don't like and that's standing in lines … and I know you probably feel the same way. That's why I learned from an early age the value of holding elite status with airlines, hotels and car rentals. It's also why I signed up for TSA PreCheck, Global Entry, NEXUS and CLEAR so that I can speed through security (CLEAR & TSA PreCheck) and immigration in the USA (Global Entry) and Canada (NEXUS). RELATED: The Trick to Getting TSA PreCheck Fast and 4 Other Tips You Need to Know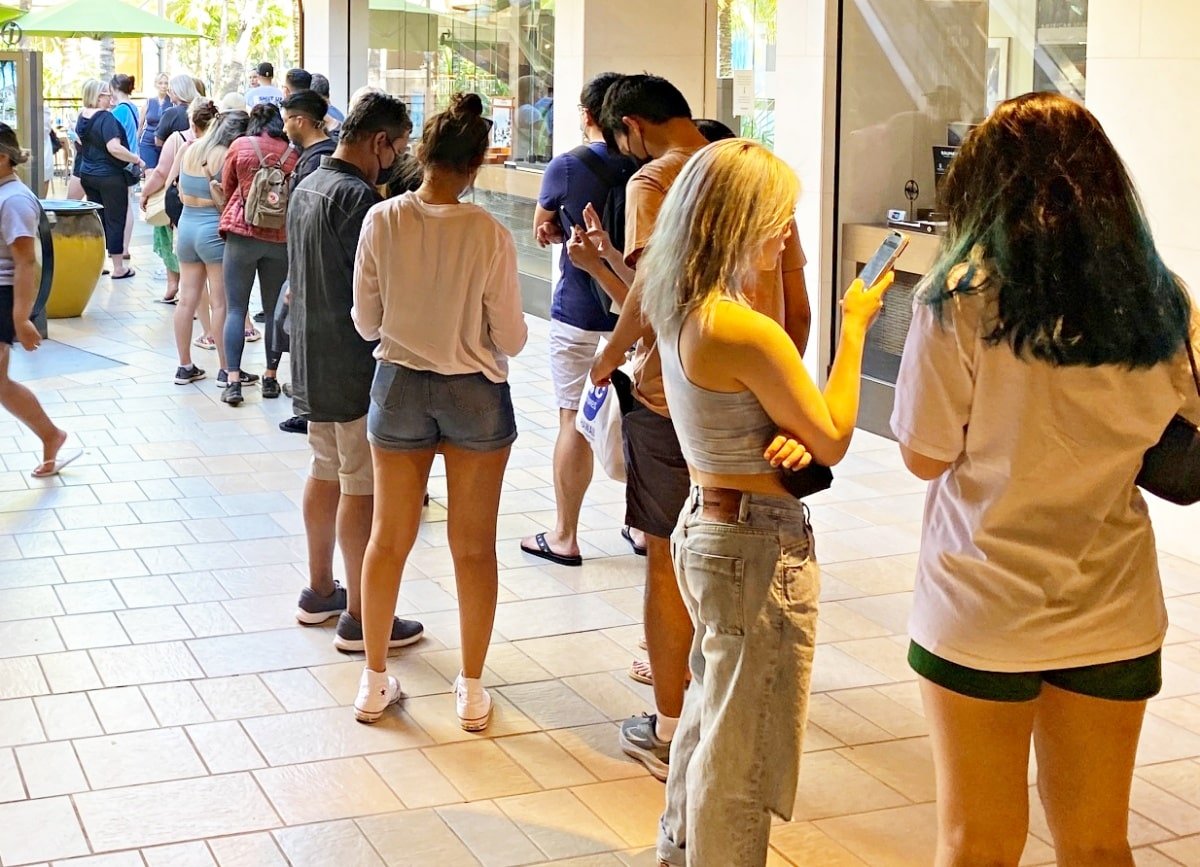 So, if your distain for long lines equals mine, then you probably will appreciate this tip …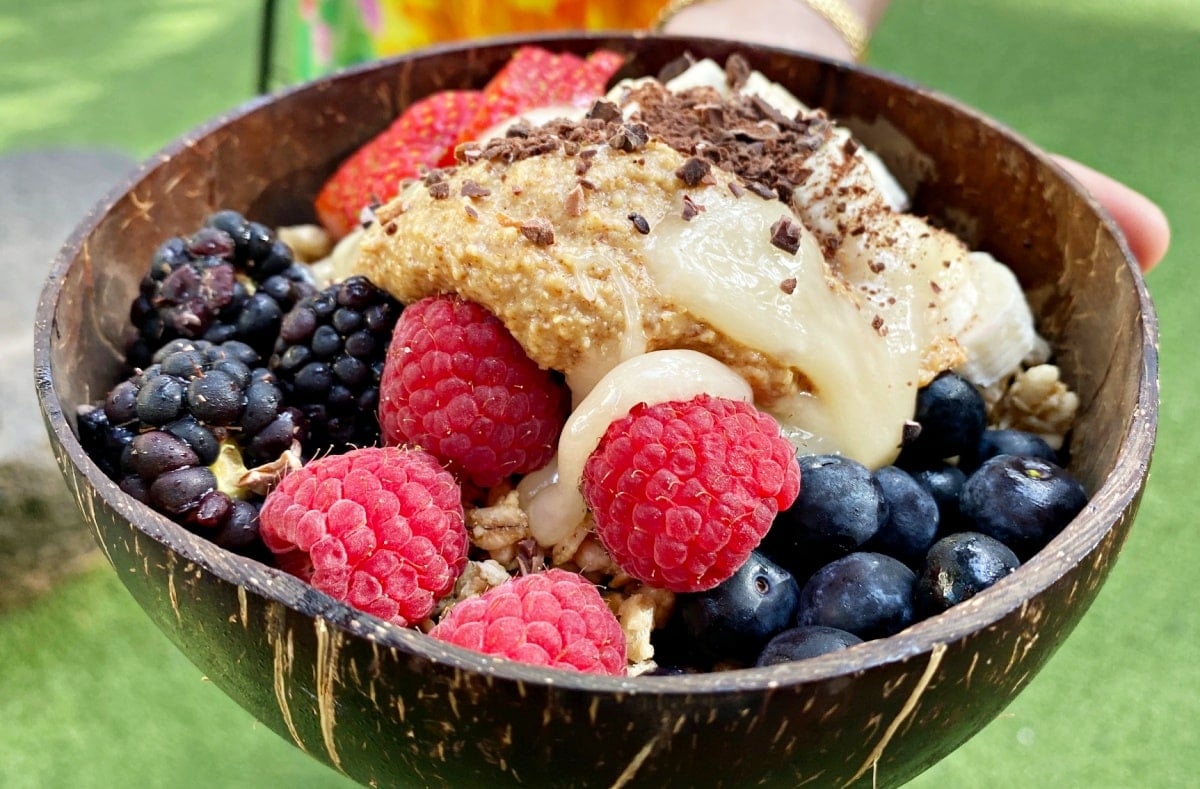 I just returned from 12 days in Hawaii and one of my favorite places to get breakfast in Waikiki is Island Vintage. I love their incredible acai bowls but I hate their long lines. FYI: My favorite is their Waialua Moana Bowl, which has acai and Wailua dark chocolate, Big Island cacao nibs, house-made coconut peanut butter, local banana, strawberry, seasonal berries, granola and Big Island organic raw white honey. Yum!
Island Vintage is super popular so unless you get there right at 7am when they open, there's almost always a considerably long line. Prior to my last two trips, my secret was to call them and place my order in advance so I wouldn't have to stand in that line.
When I went last year, I learned they no longer take orders over the phone but instead, they had a QR code for ordering by the entrance. But what's shocking is not one of the 30-40 people in line saw the QR code or used it. I know you have to be careful of public QR codes but this one was obviously safe so last year, I ordered my acai bowl from my phone.
This year, I went straight to Island Vintage's website and ordered from there. It said the wait time was going to be 38 minutes, which was just about the perfect amount of time for a leisurely stroll from the Hilton Hawaiian Village where I was staying.
When I rolled up, I noticed they had moved the cash register to the front of the cafe, which is smart so the line isn't as long as it used to be but it's still long and slow.
When I walked past everyone to the pick-up counter and then walked out seconds later with my tasty bowl in hand, I could tell they were thinking, "How the heck did this dude get his food so fast?!'
The same is true for the Cheesecake Factory in Waikiki and most other restaurants all over the country.
I know what you're thinking: You go to Hawaii and eat at Cheesecake Factory? I don't normally eat at big chains but occasionally, it's super easy with kids as I can order spaghetti with meatballs and a couple of flat bread pizzas and my kids love it. Plus, it's enough food for all of us. Sometimes, you just need the easy option.
That's another story but the point of this tip is that one of the positive things to come out of this pandemic is the fact that many companies used their downtime to invest in technology so many places now offer online ordering for takeout, which will make your vacation (and life) so much more pleasant. So if you're heading anywhere to pick something up (not just food), find out if you can order it online and just pick it up so you don't have to waste time waiting in a line. These days, a lot of things can be done online so it's worth taking a few minutes to check that option out first.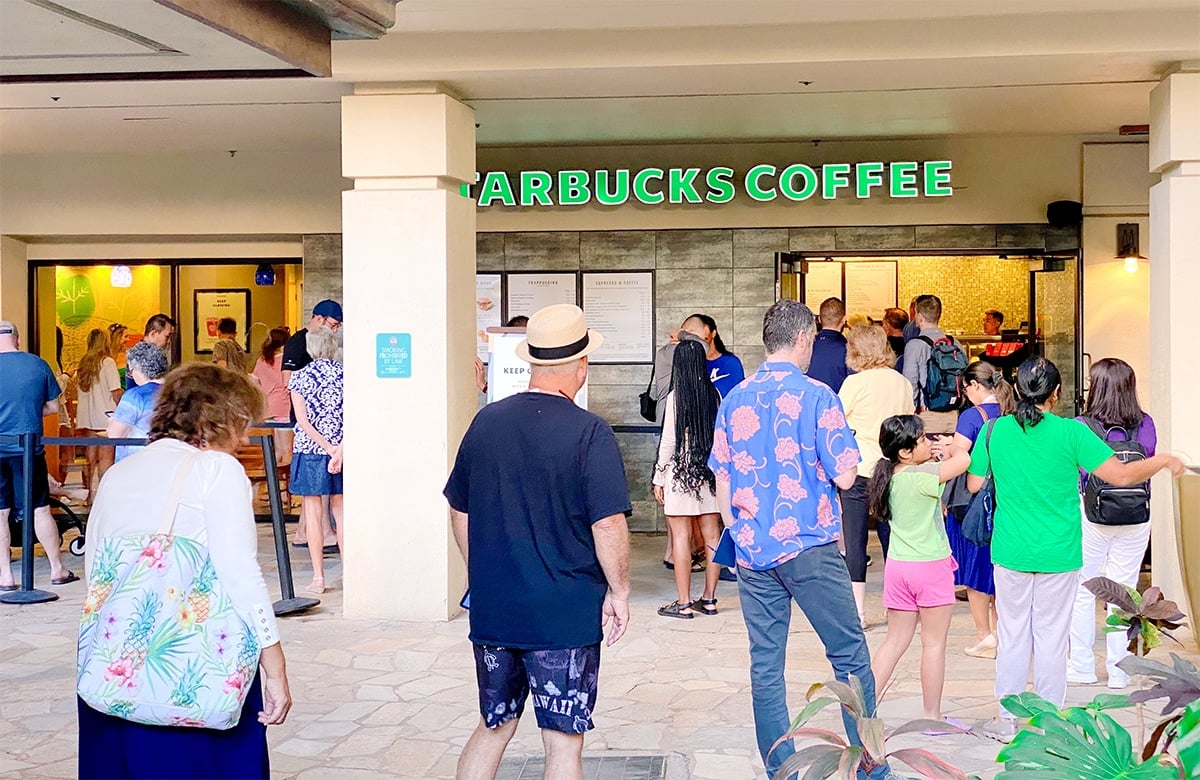 FYI: Last year Starbucks announced they have finally rolled out mobile ordering in major U.S. airports but it's not available in hotels which I also learned yesterday at the Hilton Hawaiian Village.
KEEP READING
Love to save money when you travel? Sign up to Johnny Jet's free newsletter and check out these popular posts: 10 ways to find cheap flights and 12 ways to save money on baggage fees. Follow Johnny Jet on MSN, Facebook, Instagram, Pinterest, and YouTube for all of my travel posts.