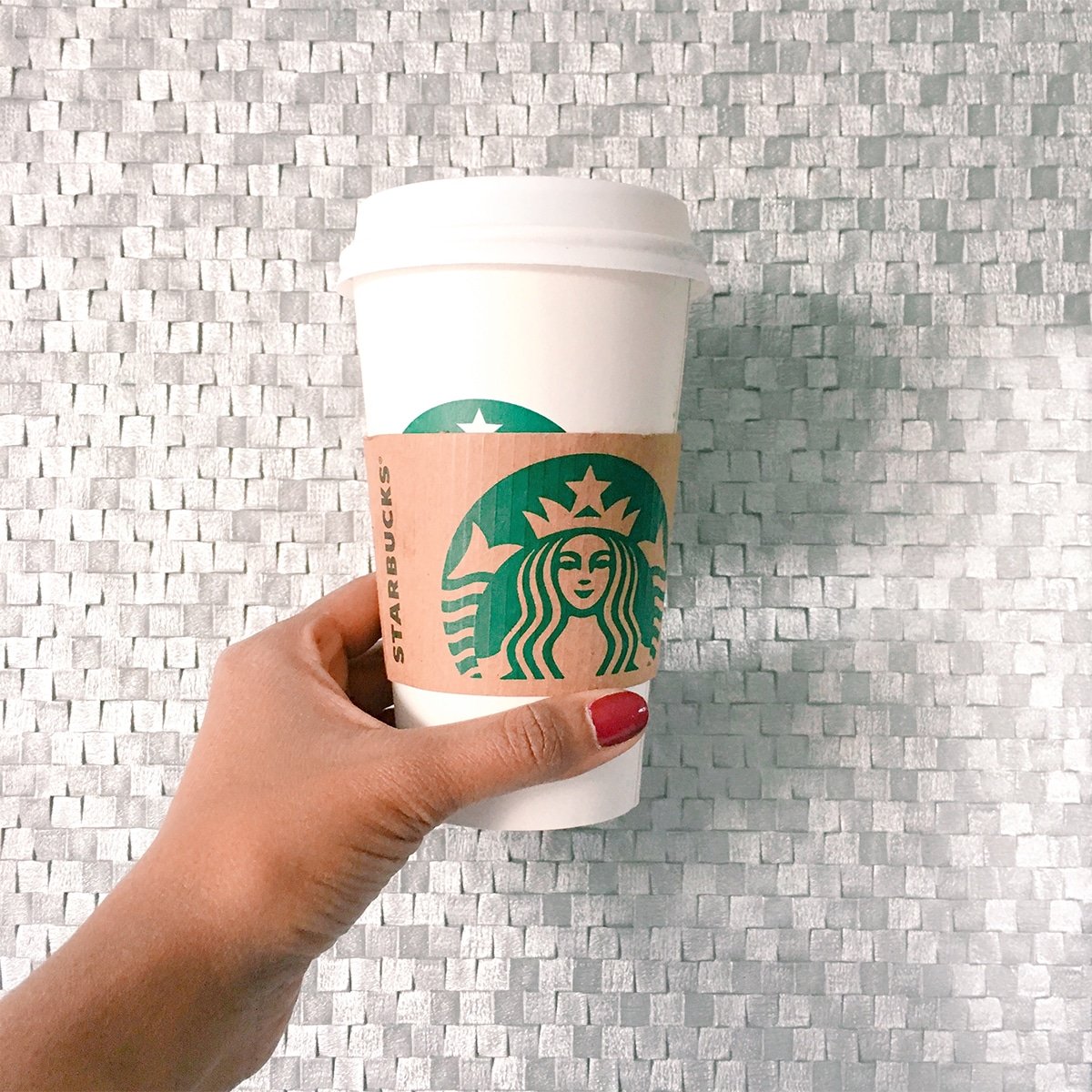 One of the most frustrating things for traveler are lines – especially at the airport. It seems like there are lines everywhere, from check-in and luggage drop off to security, boarding, even to get something to eat or drink. Well, there's a bit of good news for Starbucks lovers: Starbucks has just added mobile ordering at 230 licensed stores at 70 U.S. airports, including Atlanta, Chicago, Dallas, Los Angeles, New York, Orlando and Seattle.
USA Today notes, "Starbucks mobile ordering is ubiquitous, with one in four transactions placed via its free app, according to company sales figures. But order ahead hasn't been an option at airport Starbuck locations because they are licensed, not company-owned locations, and other parties are involved in decisions about the store offerings. The airport locations are operated by concessionaires."
RELATED: Why You Shouldn't Drink Coffee, Tea or Tap Water on a Plane
Thankfully, that's all changed. Now, all travelers have to do to find out if their airport offers the service is click 'order' on the Starbucks mobile app and search for locations.  "A keyword to look for if you want to enjoy your coffee after you've cleared security is "airside" locations. Next to the location, click on the "i" for information about the store, including whether it has mobile ordering. Hours vary by airport and location."
For those of you who love your Starbucks (I'm not one of you but my wife is; she's not a coffee drinker but loves an English Breakfast tea any time of day!), you're sure to appreciate this service because Starbucks lines at airports are notoriously long and oftentimes, passengers just don't have the time to stand in line and wait for their order. So, the next time you want to skip the line, whip out your phone and order your food and drink from Starbucks online so you can do something more productive than standing in yet another long line and aimlessly scrolling on your phone.