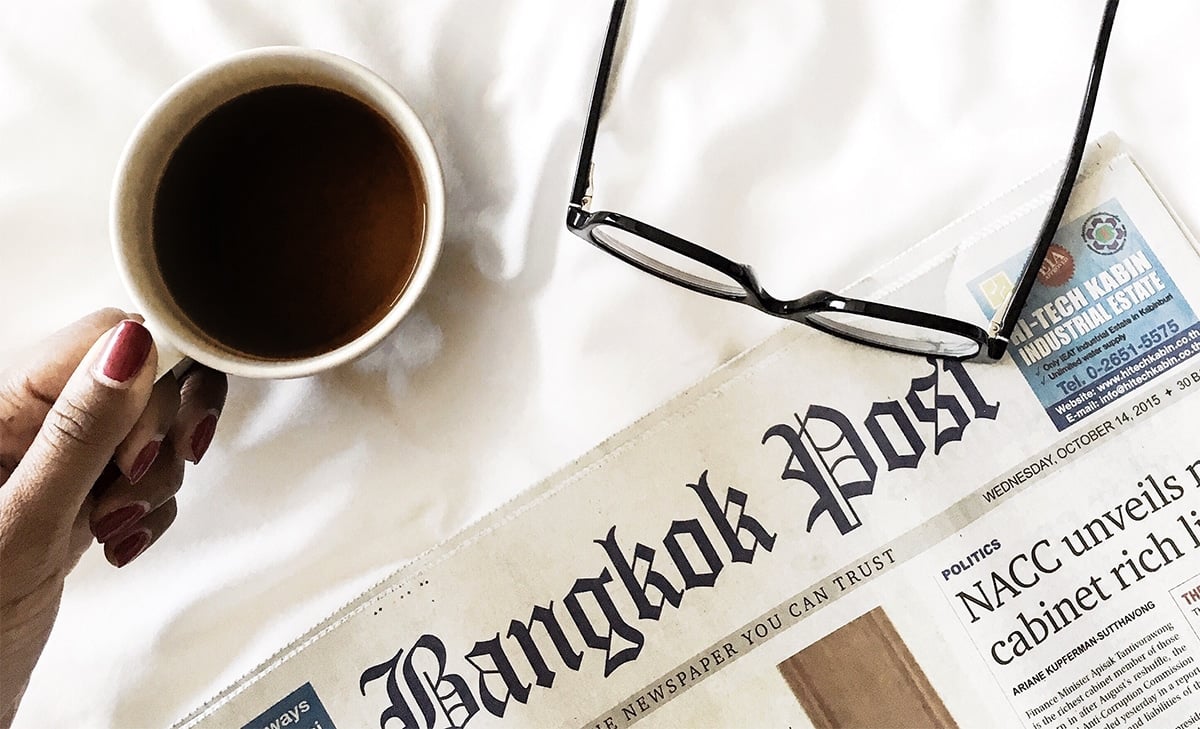 This post contains references to products from one or more of our advertisers. We may receive compensation when you click on links to those products. For an explanation of our Advertising Disclosure, visit this page.
It's not very difficult to figure out that you shouldn't drink tap water on a plane. The plane's holding tanks aren't that clean, and water usually must pass through multiple channels to get onto a plane in the first place. Each time it's transferred, it's open to contamination.
TIP: Travel with a collapsible water bottle like this one so you always have fresh water on hand. A collapsible bottle has a smaller footprint than a regular bottle, making it so much easier to stow when you're not using it. Shop more collapsible water bottles here.
RELATED: How Much Water You Should Drink on a Plane?
Most airlines serve bottled water, but those run out—and I've seen flight attendants on multiple flights (U.S. and international) refill those large plastic bottles with tap water to give the appearance of bottled water. I can taste the difference right away and will usually ask if it's tap water. I've been assured before that what I was drinking was not tap water and stopped drinking anyway. I knew they were lying.
Well, according to this Business Insider article, flight attendants won't even drink coffee or tea on planes because the tap water is so dirty and the drinks aren't hot enough to kill any harmful bacteria. Here's one of the statements BI received about airplane water safety from The Association of Flight Attendants-CWA:
"Water onboard is regulated under the Environmental Protection Agency to ensure safe drinking water on the aircraft. The Association of Flight Attendants-CWA pushed for this regulation over 15 years ago. The regulation gives broad discretion to airlines on how often they must test the water and flush the tanks. AFA does not believe this regulation goes far enough or is sufficiently enforced."
Fortunately I don't drink coffee or tea, but I know many people who do, including my wife. However, I have a feeling she won't be having her spot of tea on our next flight. Will you?
KEEP READING
• How to Save Money With a Secret Third Carry-On
• How to Use Your Wireless Headphones to Watch In-Flight Movies
• 10 Airport Security Hacks Every Traveler Should Know
• How to Get the Best Coach Seat on the Plane
• The Sleep Hack Every Traveler Needs to Know
• Never Get Your Valuables Stolen on the Beach
Want more travel news, tips and deals? Sign up to Johnny Jet's free newsletter and check out these popular posts: The Travel Gadget Flight Attendants Never Leave Home Without and 12 Ways to Save Money on Baggage Fees. Follow Johnny Jet on MSN, Facebook, Instagram, Pinterest, and YouTube for all of my travel posts.