If you've been following along with my trip to the east coast, here's the last leg of our journey. Just to give you a quick recap, we flew three routes on three different airlines. First we flew Los Angeles (LAX) to Toronto (YYZ) in Air Canada's Premium Economy on a 787 to spend Easter with my in-laws. Then we flew YYZ to New York's LaGuardia Airport on American. We then drove an hour to Connecticut to attend my father's funeral (it's still difficult to even write those words). We stayed in a relatively new hotel, the Residence Inn in South Norwalk, just three blocks from the church. For our return trip, we flew Newark (EWR) to LAX in United's Premium Economy on a 777-200.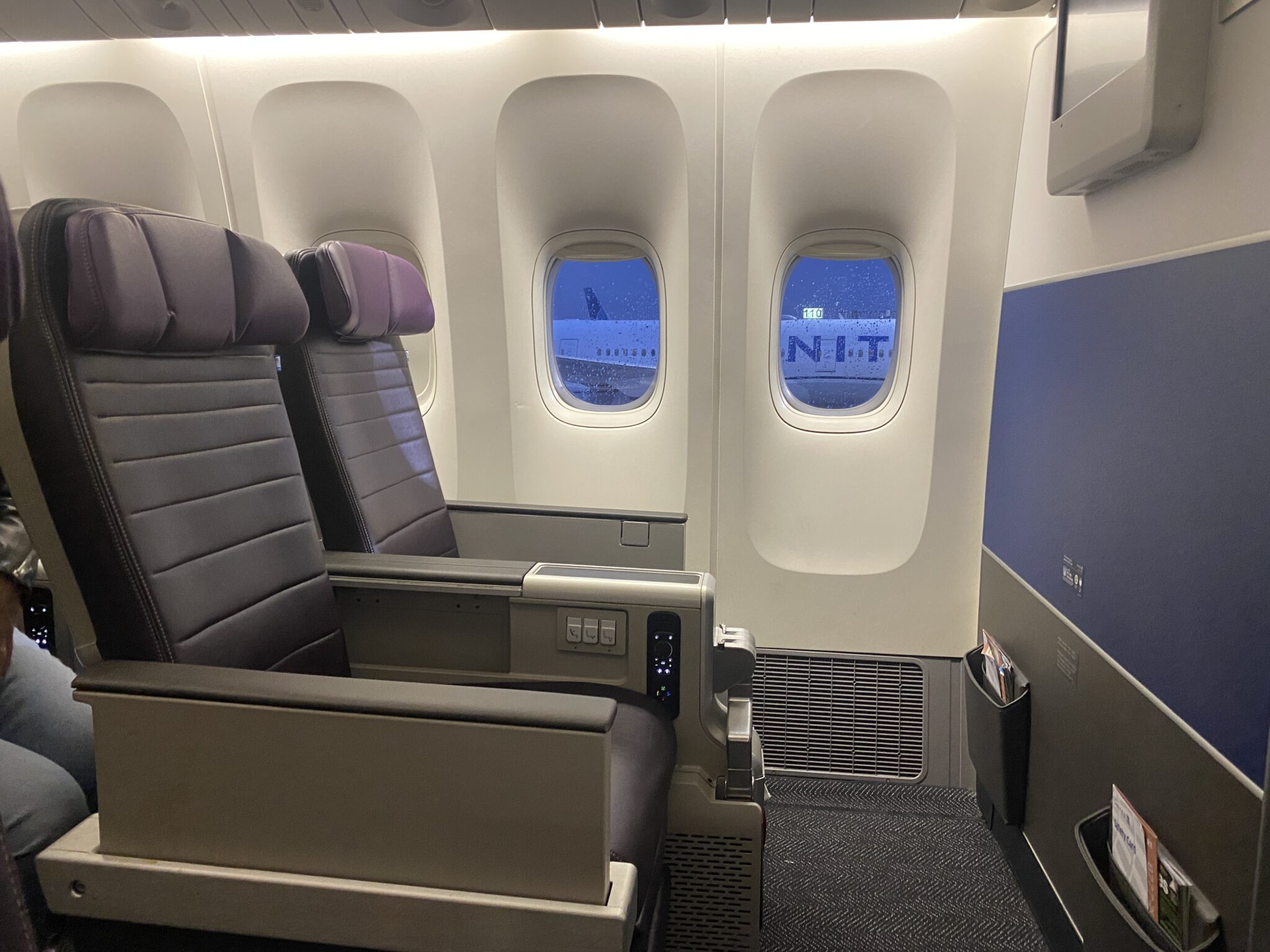 But first things first: I rented a car from Avis (here's how you can really save on car rentals) in Stamford, CT. On Saturdays, they close by 2pm and they don't allow for late drop-offs. Of course, traffic on the horrendous I-95 was bumper to bumper so I called the office and told them that I would be cutting it close. My GPS was quoting me a 1:51pm arrival. The agent said, "No worries, you'll make it," and we did.
Since I work with Blacklane, a luxury car service, I get a few $200 rides a month. I thought we were going to be staying in Greenwich, so when I booked the trip, I arranged for the car to pick us up at the Hyatt. The ride in an SUV was $200. When I went to change the pick-up to our hotel in South Norwalk, just 10 miles down the road, it jumped to $416, which is crazy. So I kept my original booking. TIP: JohnnyJet.com readers can save 15% on their first Blacklane ride with promo code JOHNNYXBLACKLANE0423.
Because the Avis car rental office closed so early and our flight wasn't until 6:45pm we had plenty of time. Turns out I needed it because Blacklane called to say our driver was stuck in the same I-95 traffic we had been in and would be 30 minutes late. He was 37 minutes late. Usually, I book my rides so there's not much leeway but fortunately, I had given us some buffer time so we were fine. We left Greenwich at 3:40pm and arrived at EWR at 4:55pm.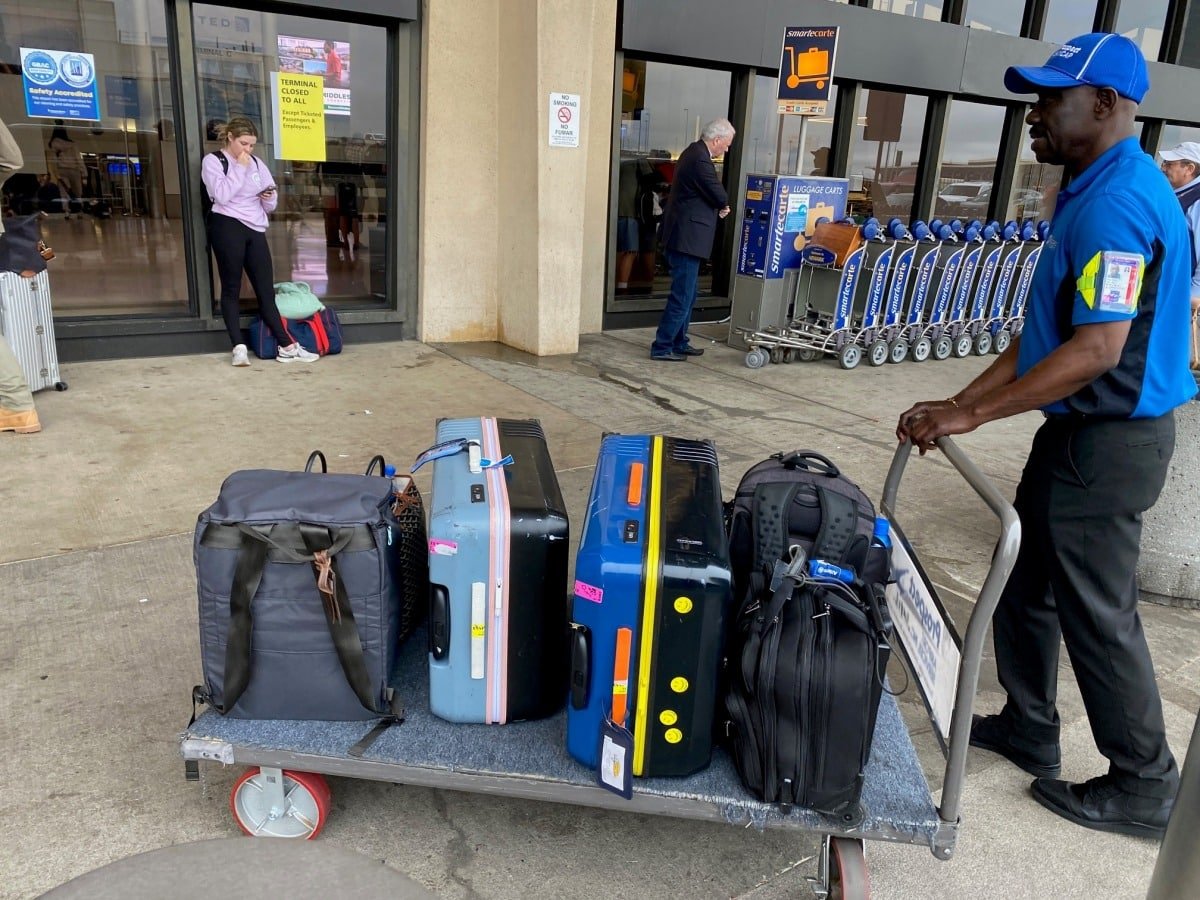 Both our kids fell asleep in the luxurious Blacklane ride so my wife and I had to carry them. Since we had a lot of bags and there was a porter standing there, I decided to try out their service. It's been a while since I've used a porter and I forgot how valuable they can be. Especially if you don't have elite status and are checking bags. I asked the nice man how much he charges because in some places, they charge by bags. For example, at YYZ, it's $15 CAD for up to three bags. This guy said there's no charge, just tip as much as you like.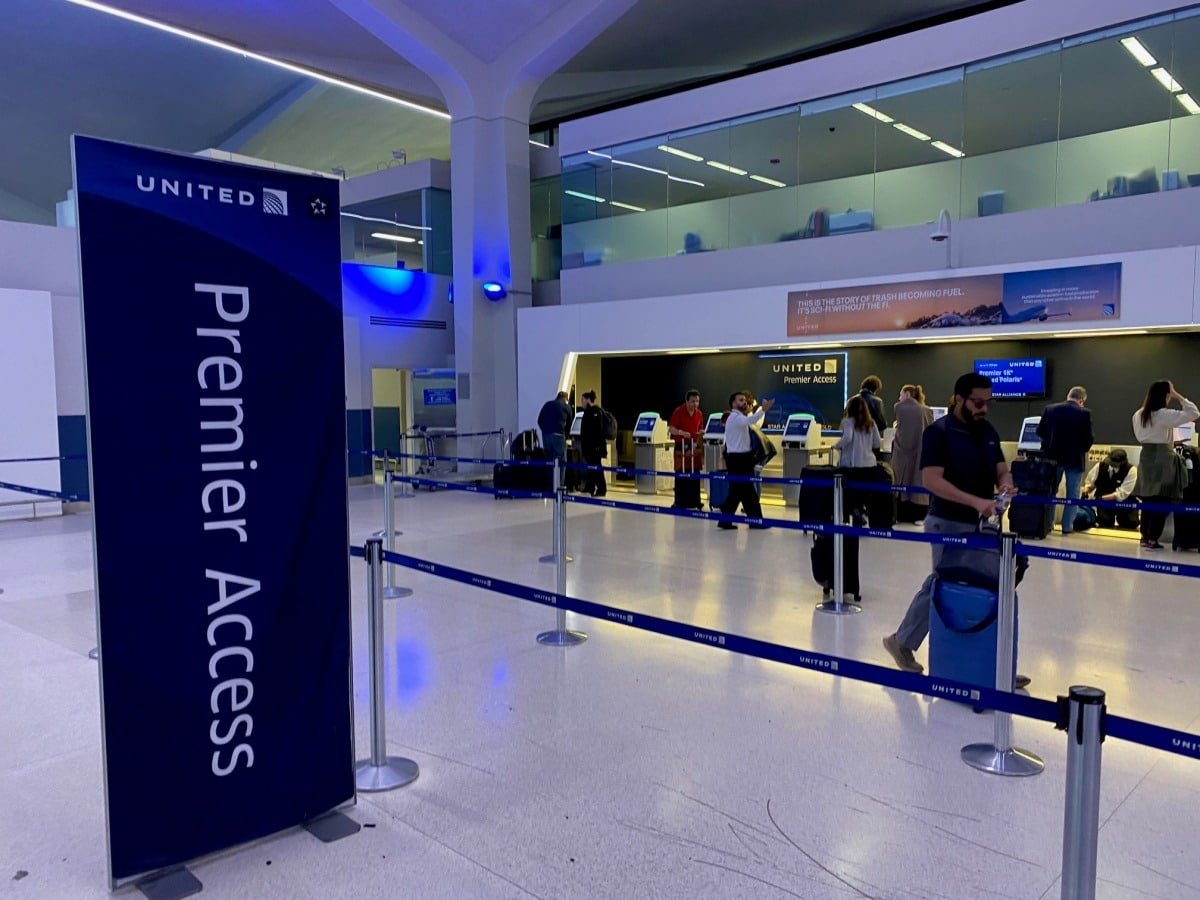 He took all of our bags and bypassed the premier access line, which wasn't too long. I used the self-service kiosk next to the porter's company's baggage drop off. Since I didn't know my confirmation number, I just used my credit card to bring up our reservation. I gave him $10, which wasn't too bad for five minutes of work.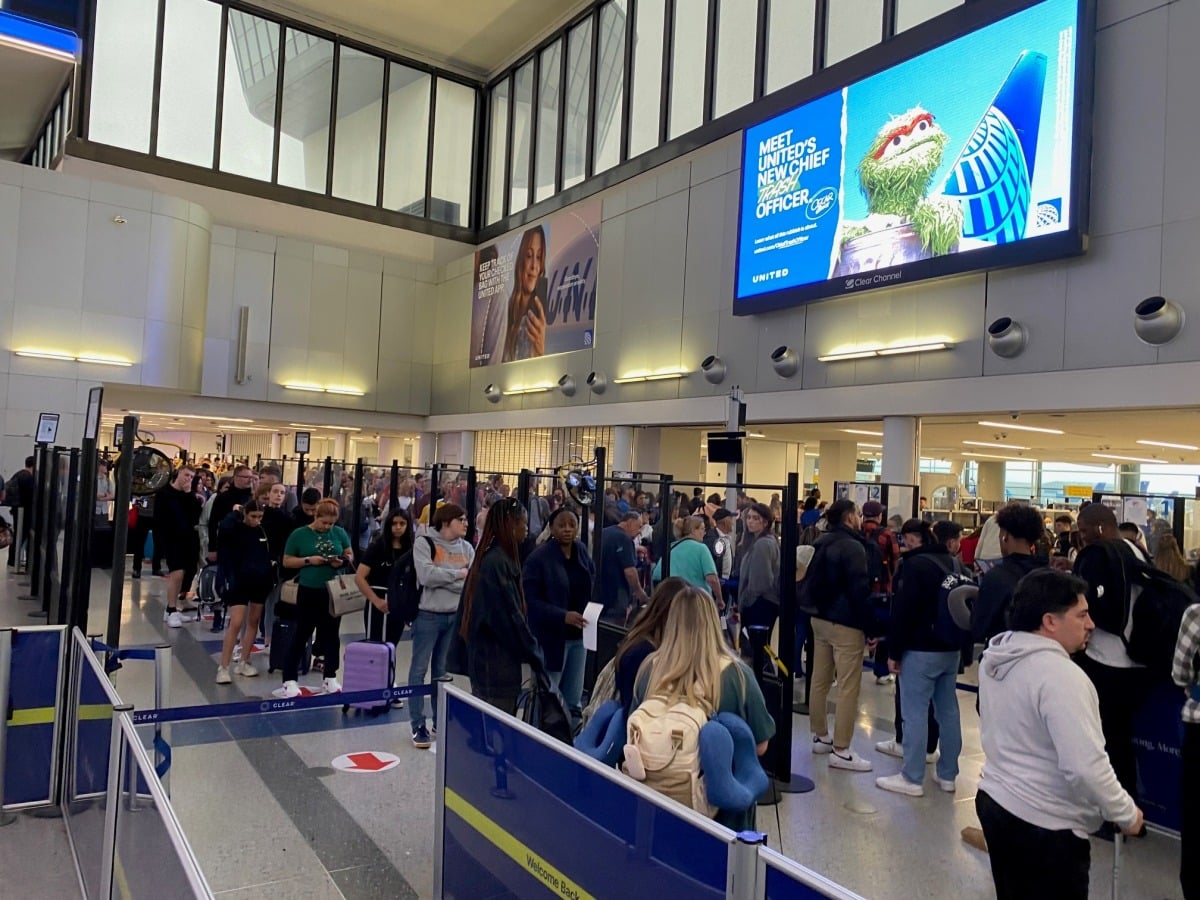 I haven't been to Newark in probably four years and unfortunately, we were in United's old Terminal C. It was packed, especially regular security to the right. There's a Clear booth on both sides of security and when I learned the right side didn't have TSA Pre, we exited the line and walked around.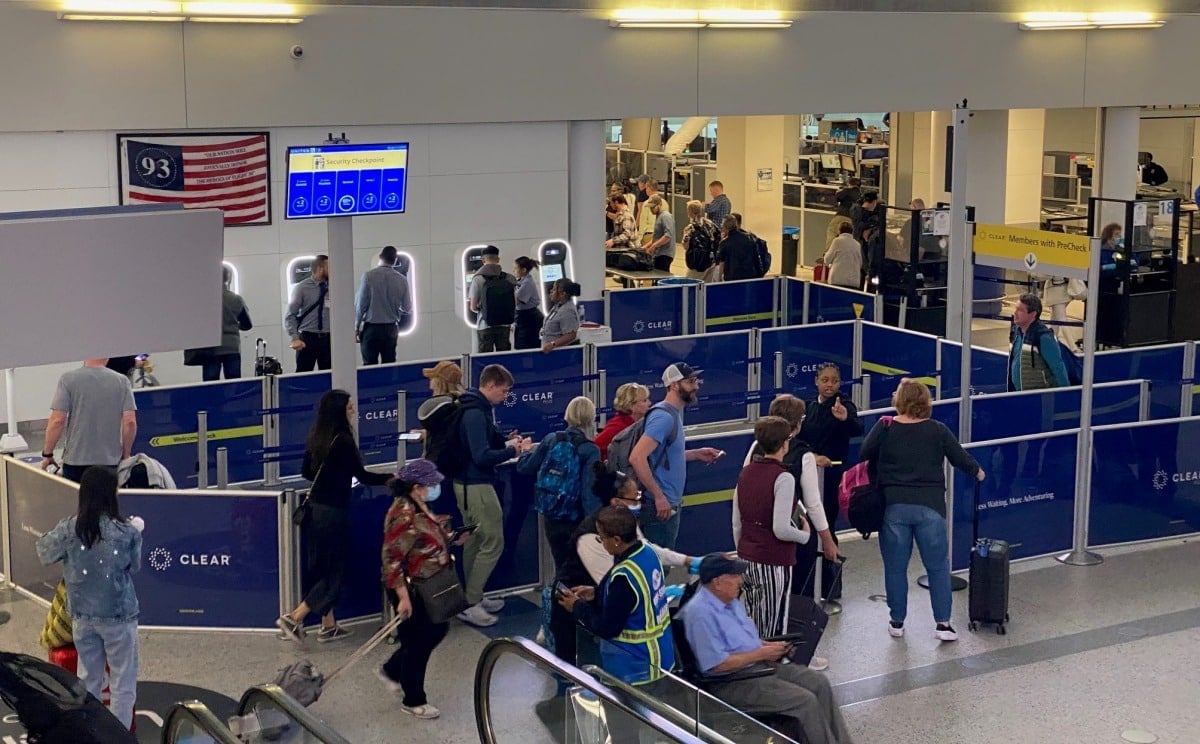 I asked three different CLEAR agents how long the regular security line was and I got four different answers. They ranged from 25 minutes to an hour and 45 minutes. I think it was more like 40 minutes. There was no wait at the CLEAR line or at TSA Pre.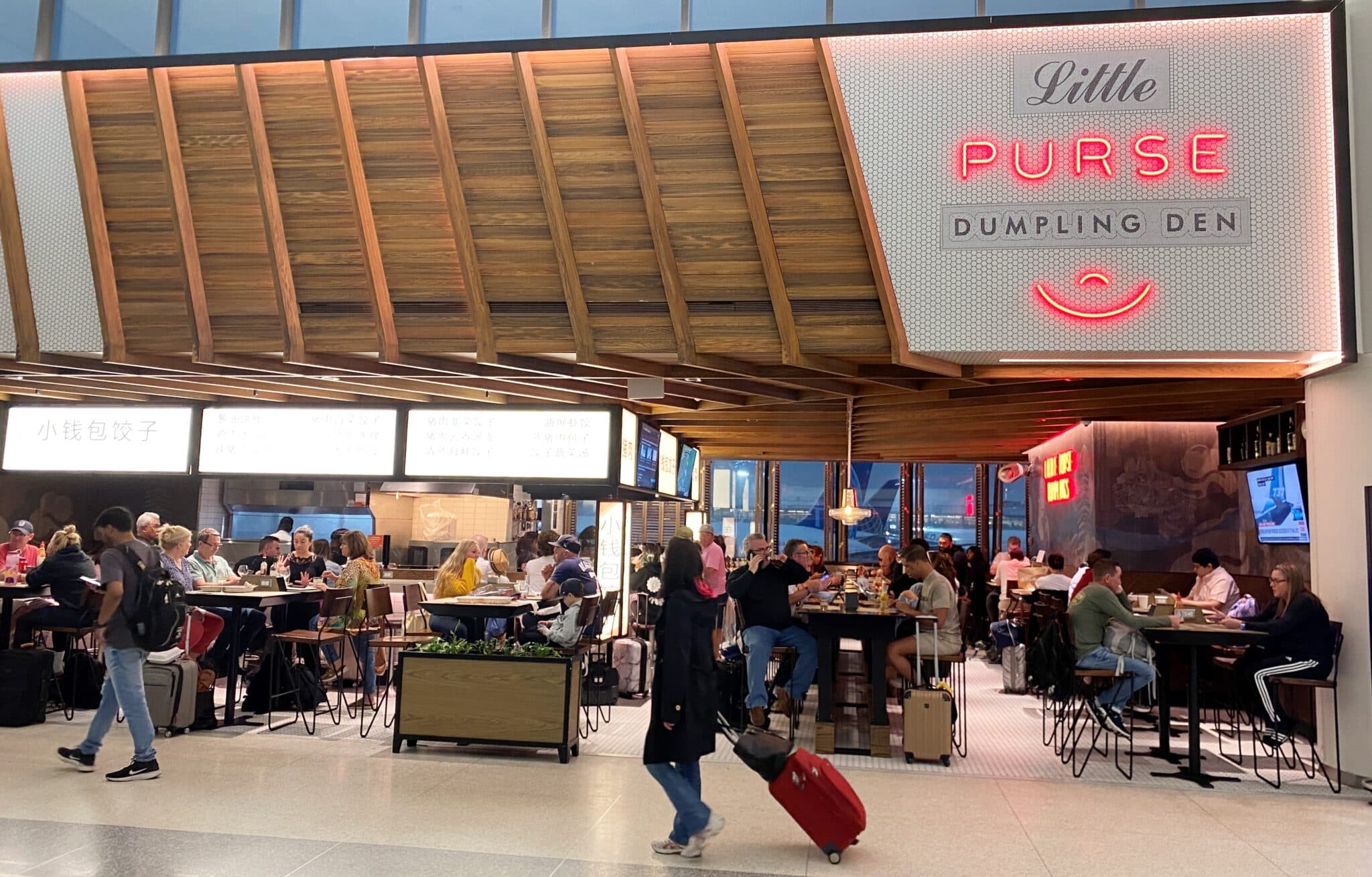 Just like LAX's T6, this terminal is basically putting lipstick on a pig. It's got the same structure. They've enhanced it with some nice restaurants but there are not enough power outlets or places to sit and the bathrooms are old and nasty.
Our kids were hungry and the closest place next to our gate was Wendy's. The line was crazy long but to their credit, they were quick and the cashier was super friendly.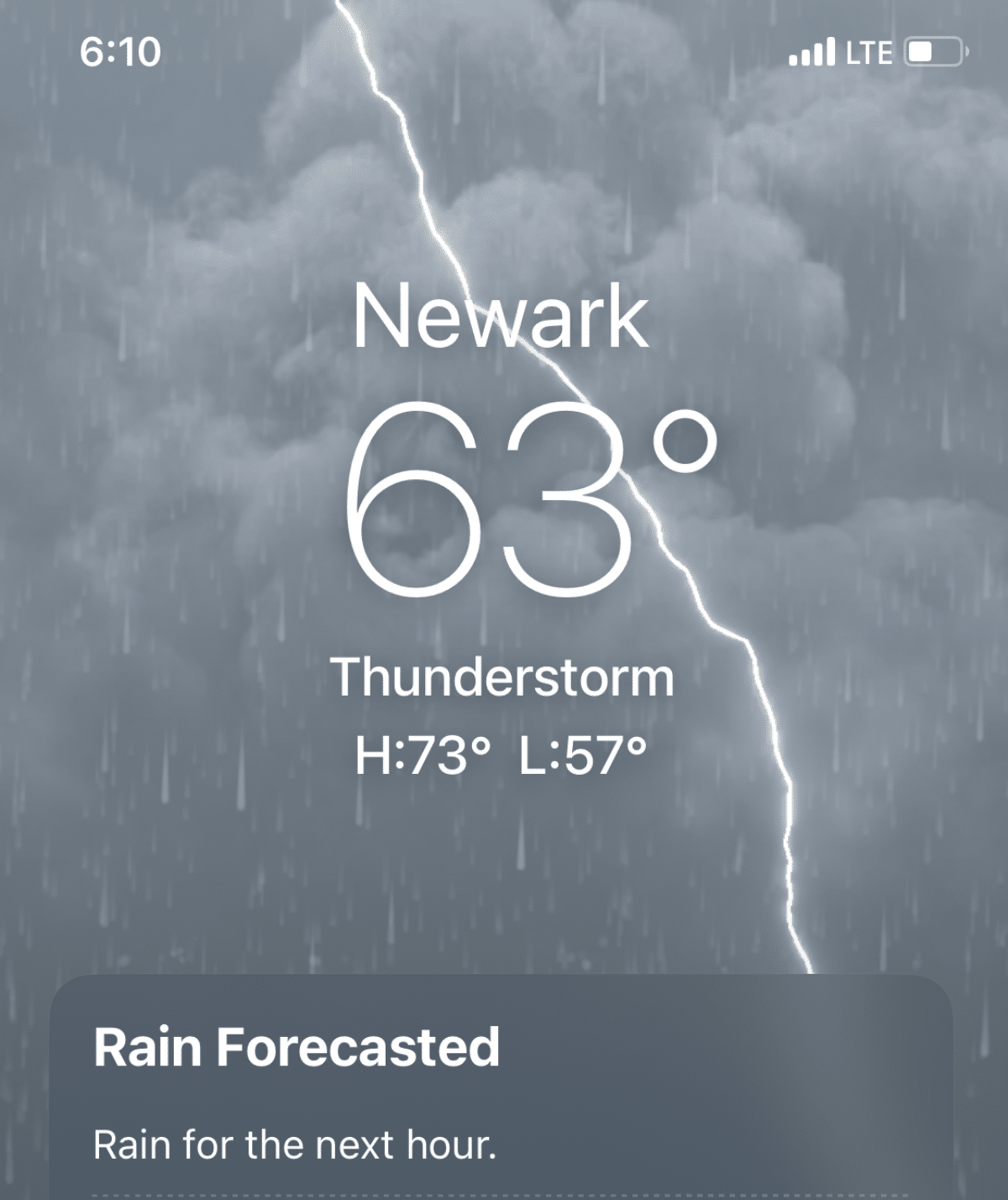 Thanks to thunderstorms rolling in, the FAA issued a ground stop. We were delayed by two hours, which stinks but it wasn't as bad it could have been. I was imagining us trying to find our checked bags and schlepping into NYC. I also thought for sure the taxi line to takeoff was going to be ridiculously long but there were just seven planes ahead of us. That's under a 10-minute wait.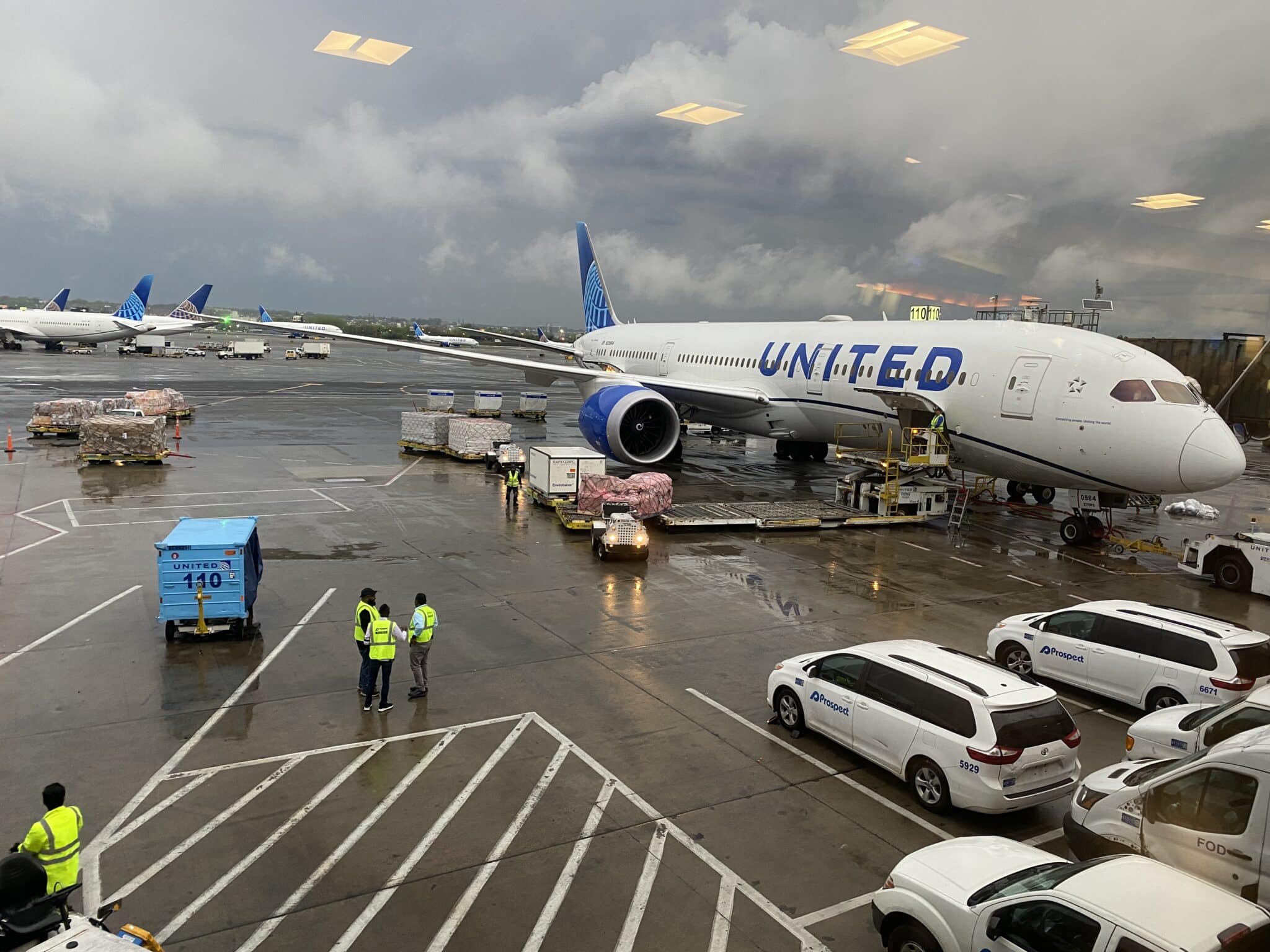 I spoke to the pilot prior to boarding since he was hanging out by the gate. He was really nice and invited my kids up to cockpit … and that was before we'd even given the crew the chocolates we'd brought for them. We passed on a visit to the cockpit since the kids were tired and I didn't want to hold the plane up any longer.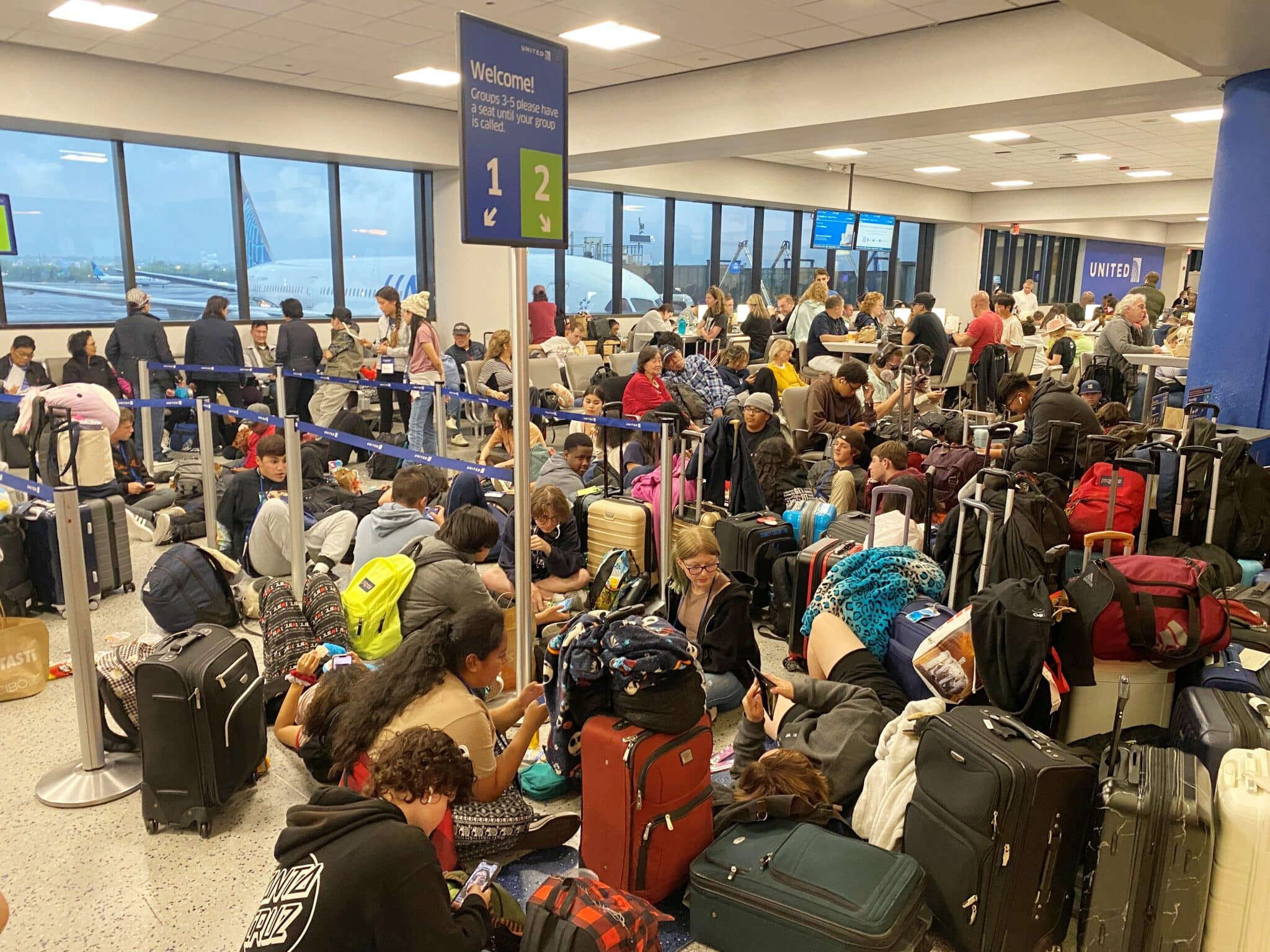 United boards wheelchairs and uniformed military first. Then families with kids two and under, followed by 1K, Group 1, Group 2. Goes all the way to Group 5.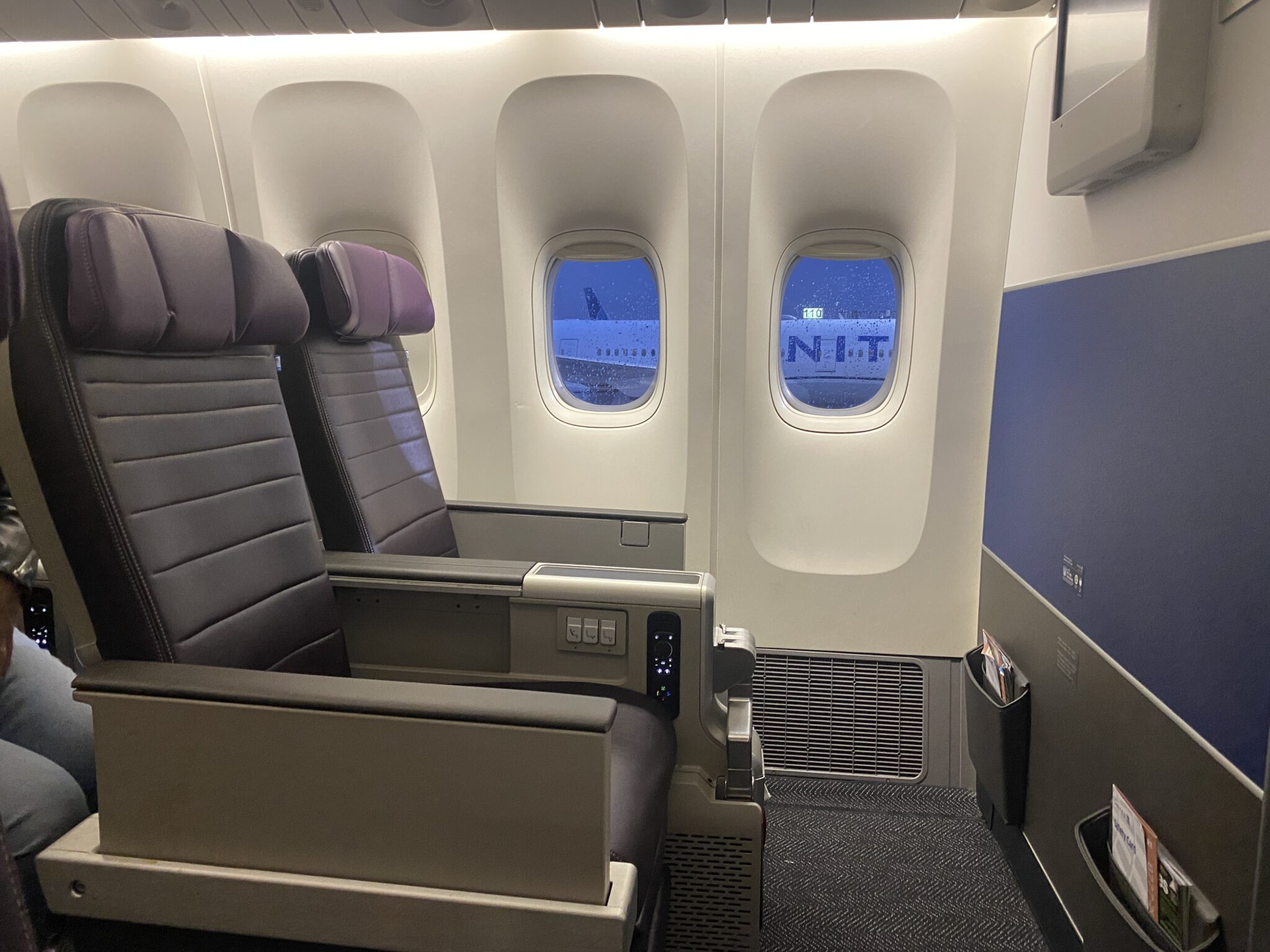 According to SeatGuru, United has five versions of a 777-200. Ours had four classes of service. Business Class (called Polaris) with 50 flatbed seats, Premium Economy (Premium Plus), which we were in, that had 24 recliner seats with 38 inches of pitch (legroom) and 18.5-inch-wide seat. FYI: I cashed in 30,000 miles a piece and $5.60 for these tickets. 
There are 46 seats of Economy Plus (34 inches of pitch and 17-inch-wide seats) and 156 seats in Economy with the same 17-inch-wide seats but only 31 inches of legroom.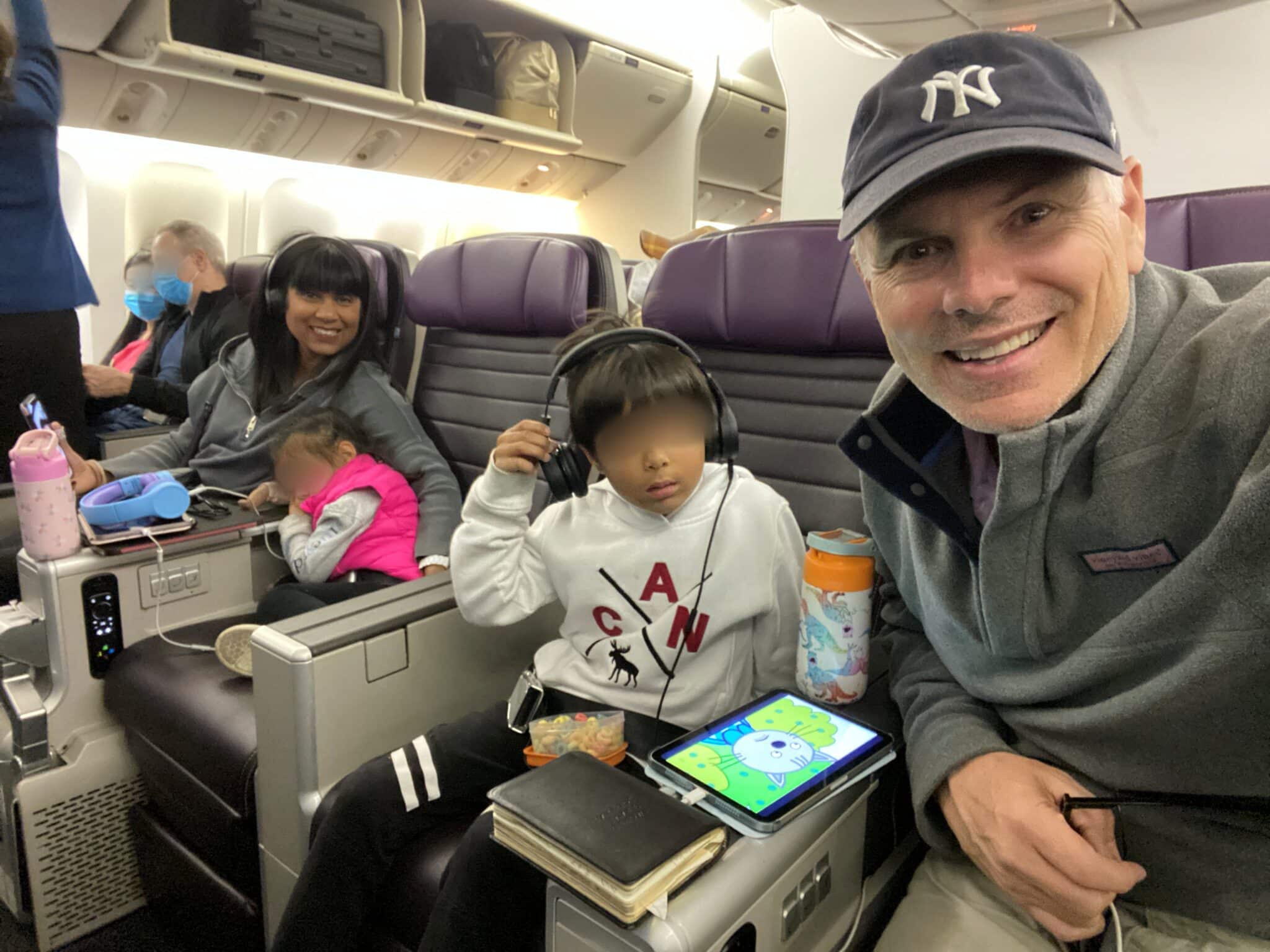 Premium Economy is configured 2x4x2 and we had the four seats across in the bulkhead (first row). The flight attendants were a mix of NY- and LA-based and weren't that friendly but I can't really blame them, after having to sit around for two hours extra and not get paid (they don't get paid until the plane door closes).
The plane was freezing. There were no blankets or pillows in Premium Economy like the flight attendant said there should be so that was a real bummer for my kids. It would have made a huge difference.
They also don't serve pre-takeoff drinks and there are no hot towels like Air Canada provided. The seats do have a leg rest, individual entertainment systems with a solid selection of movies.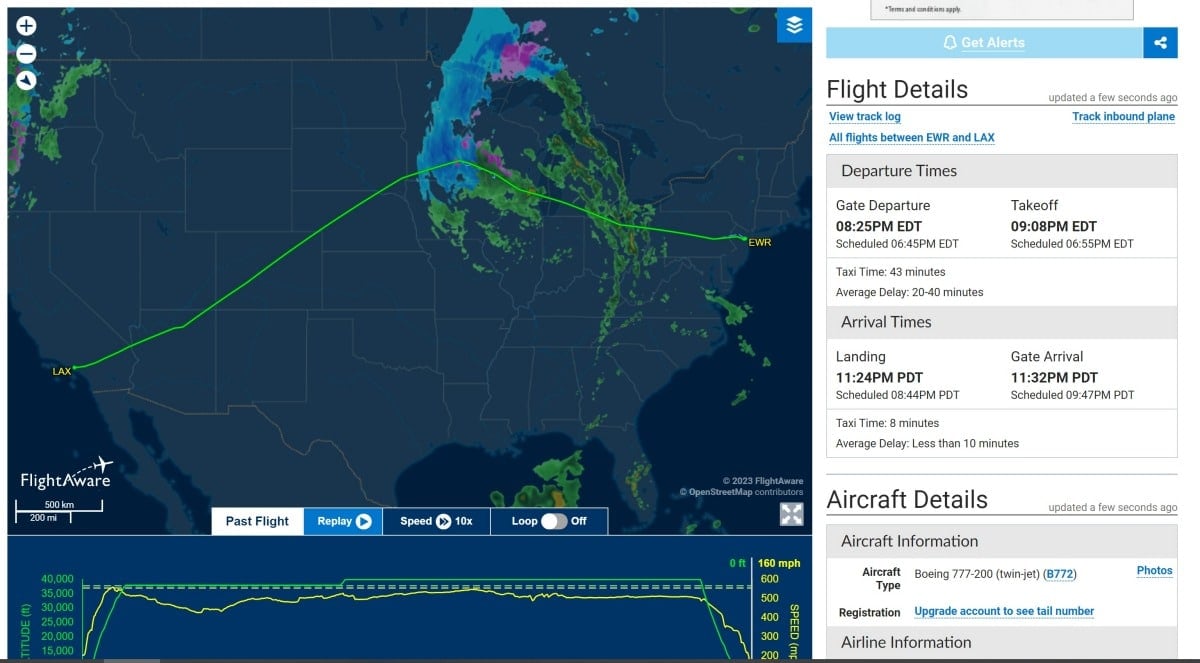 We took off at 9:08pm and deplaned at 11:35pm. Flight time was supposed to be 5:05 but I think it was longer since there were some nasty storms in the Midwest and we ended up taking a northern route. The air was so rough between Detroit and Minnesota that the flight attendants were asked to remain seated.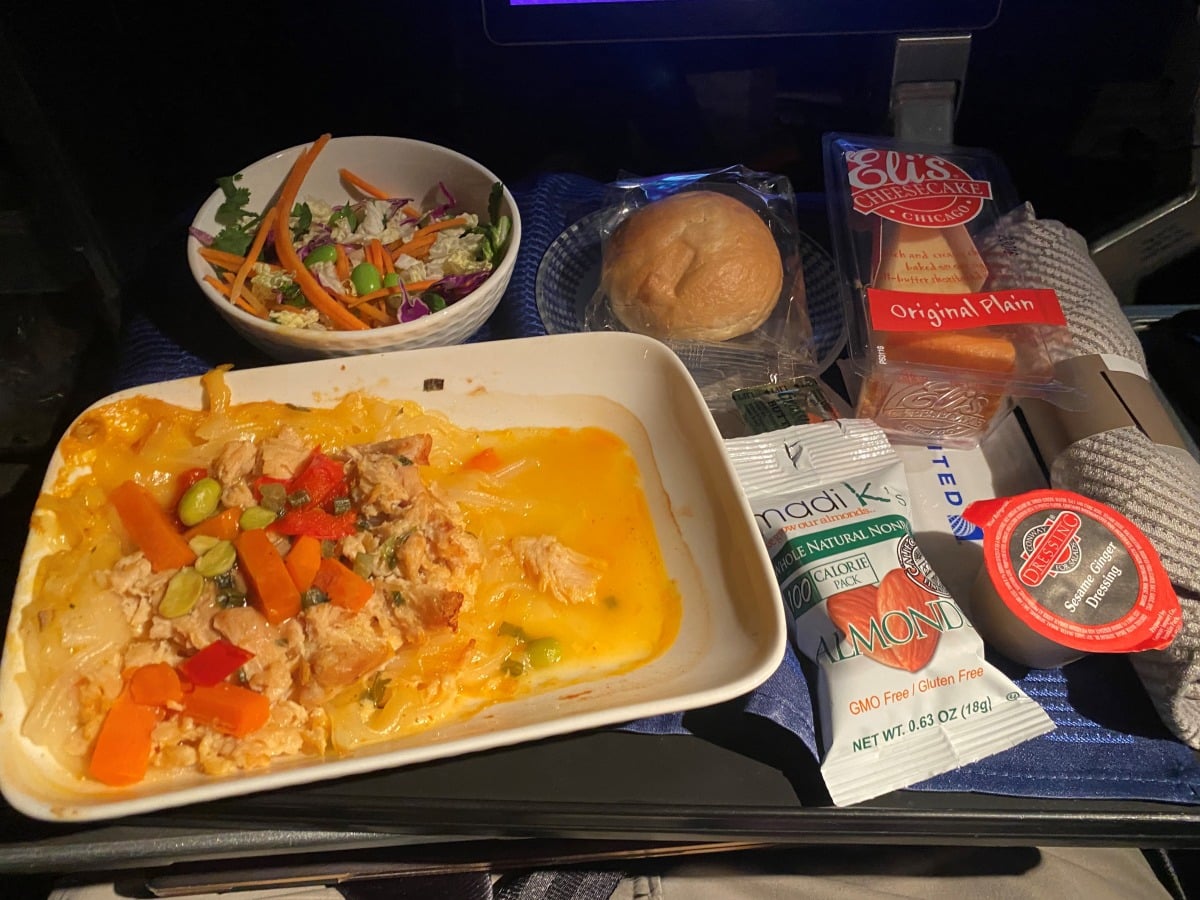 Right after takeoff they served drinks and a free meal. The choice was chicken or lasagna. Neither looked good but the salad and Eli's Cheesecake made up for it.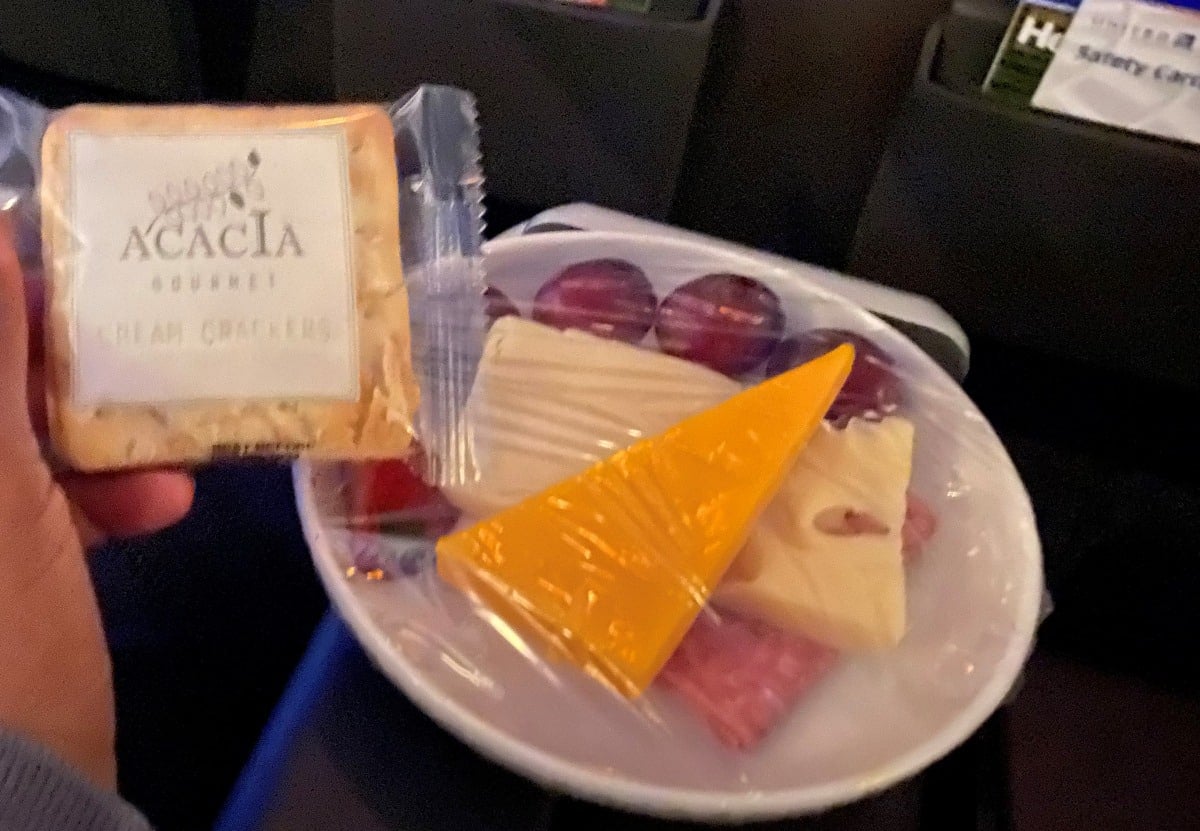 About 90 minutes prior to landing, the flight attendants came around with the drink cart and offered a choice of cheese and crackers (with deli meat and grapes) or hummus and veggies. I chose the former as you can see from the pic above.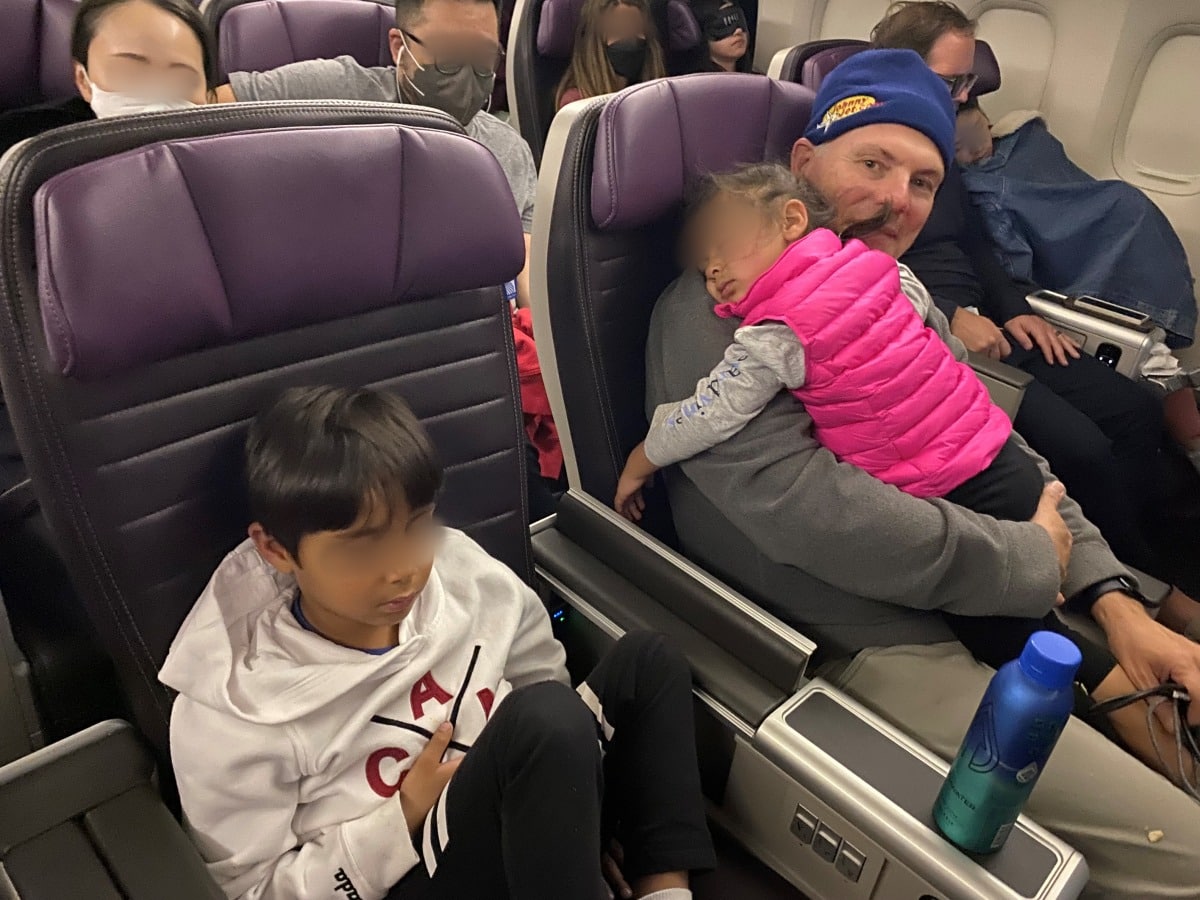 As I wrote in a post the other day about a Southwest Airlines passenger who lost it over a baby crying for 45-minutes, our three-year-old daughter started crying mid-way through our flight. She has never cried on an airplane before and her cry sounded like that of a newborn. My wife and I panicked. We had no idea what was going on. We first felt terrible for her because something was wrong but we also felt bad for all the passengers around us since many were sleeping. She said it wasn't her ears so it was either from the turbulence or she was having a nightmare. I think it was because she was overly tired and if we'd had those blankets and pillows, it probably wouldn't have happened. But fortunately, we were able to calm her within 10 minutes.
Premium Economy does come with two free bags for each traveler so that saved us at least $70. The bags did not take long to come out and United had an agent in the front of the carousel straightening the bags out to make it easier for customers to pull them off. I haven't seen that in years in the USA.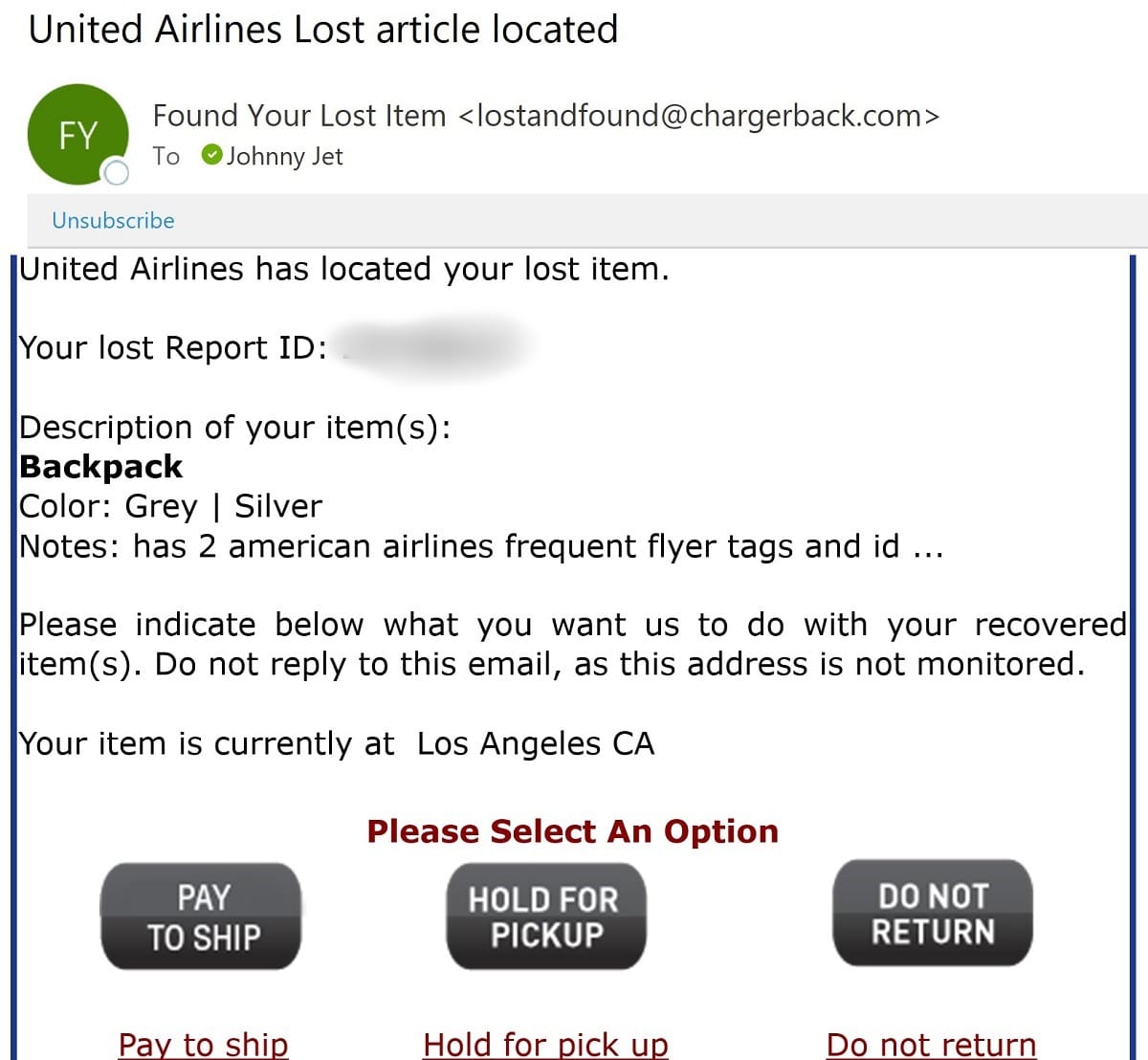 Another kudos to United for sending me an email the following day saying, "United Airlines Lost article located."
We landed so late and our kids were out cold so my wife and I had to carry them and I totally spaced on grabbing my backpack, in which we just carry a change of clothes for everyone in case they get dirty or someone spills a drink or throws up in-flight. 



What was also nice is that our Blacklane driver was waiting for us inside so having an extra helper with the bags made carrying our kids easy. If you need a luxury car service to or from an airport, consider Blacklane, which I use. Since I work with them, I have a 15% off promo code for first time JohnnyJet.com readers: JOHNNYXBLACKLANE0423.

KEEP READING
Want more travel news, tips and deals? Sign up here for Johnny Jet's Daily Travel Tip newsletter! Just fill in your email address and check the Daily Travel Tip box—and you'll have Johnny's best tips, straight to your inbox each day!