Sick of the inconsistency of rideshares? You're not alone. Here are 10 reasons to use Blacklane, a service that offers luxury ground transportation with professional drivers. RELATED: Don't Fall Victim to Fake Uber Drivers at Airports – Here's What You Need to Know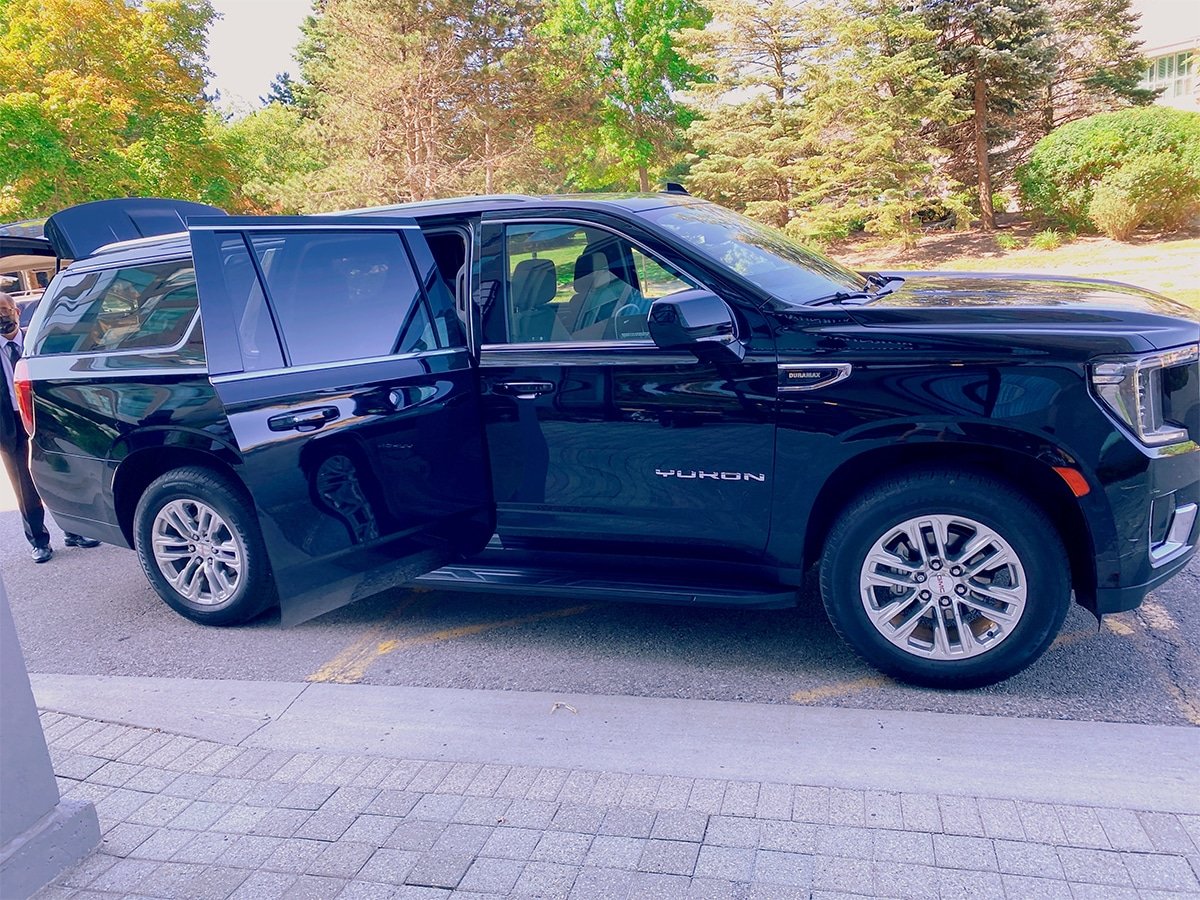 If you follow my travels, then you know that I love to save money when I travel. I mean, who doesn't? However, the older I get and when I travel with my family, I've come to realize that saving money isn't always as important as saving time and aggravation and traveling safely.
Don't get me wrong: I've long been a huge fan of rideshare services since they've streamlined ground transportation while traveling; they're usually cheaper and more comfortable than a traditional taxi and they allow you to avoid language barriers. However, the problem with rideshare services is that they aren't consistent and require a lot of patience and flexibility. Fortunately, the good folks at Blacklane contacted me about being a brand ambassador and although I've used their service before I wanted to get to know it better before committing. Well, they rock as you will gather from this post and full disclosure, I work with them on an ongoing basis. I'm a big fan and here's why, based on my own personal experience.  
Here are 12 reasons to use Blacklane:
1. There's no wasting time
How many times have you tried to order a rideshare and their little map said the driver was only six minutes away but 15 minutes later, you're still waiting? Or my favorite is when the driver finds out where you're going and it's either too far or too close and they say, "Sorry, can't do it. Order another car." That happens all the time at LAX and happened to me recently in Honolulu. With Blacklane, you don't wait for their cars. Instead, they're waiting for you
2. Professional drivers
What's worse than a ridesharing driver canceling on you? One that is unprofessional. There are a number of ways you can encounter unprofessionalism but for me, I can't tell you how many times I've gone to put my bags in the trunk of a car and it's half-filled with the driver's day job tools, golf clubs or baby gear. I try to be nice about it but really, I'm unimpressed. And that's not even that bad. Worse is when the driver is blasting music or talking on the phone and the worst was one driver who pulled over on the side of the highway so he could take a whiz! With Blacklane, all the drivers are professionals and they dress the part, too—in crisp, clean suits.
3. Reliable cars
When you order a car with ridesharing app, it's kind of like going trick or treating … you never know what you're going to get! The plus side is that I've now learned all kinds of car models and what kind of storage space they have. With Blacklane, you don't have to worry that a driver is going to roll up with a dirty, beat-up, unreliable car. Fortunately, all their cars are clean, new and dependable and most of the cars in their fleet are luxury vehicles.
4. They help you with your bags
I haven't had too many rideshare drivers get out of the car to help me or my wife with our bags. However, every one of my Blacklane drivers have. They not only put the bags in the car but they also take them out.
5. They do a lot of little things
Every one of my Blacklane cars has done the little things right, like having a bottle of cold water, iPhone chargers and mints. In Honolulu, our Blacklane drivers have gone even further, offering full packs of Hi-Chews in tropical fruit flavors and one driver also had plumeria flower hair clips for my wife and daughter.
6. Drivers show up early
Drivers show up early With Blacklane. You can schedule your pick-up one hour to several months in advance and every time I've ordered one, the driver is always early. They don't expect you to leave early but it's nice to know that they're there and are ready to go.
7. Drivers know when to make conversation
I've met some incredible rideshare drivers but there have been times when I just don't feel like talking, either because I've had a long day and am wiped, it's early in the morning, or I'm mentally preparing for a presentation. What you can count on Blacklane drivers for is that they won't strike up unwanted conversations. So if you want a peaceful ride, it's there.
8. Meet and greet
For those who don't feel comfortable waiting outside of an airport for a car, you will be relieved to know that Blacklane airport pickups all include meet and greets so you don't have to try and find the car or risk getting clipped by another car trying to stick your head and body out to read a license plate number.
9. Free wait times
I don't blame ridesharing drivers for charging for late arriving passengers but it's nice to know that when you order a Blacklane airport pickup, they track your flight and will wait for 60 minutes for free (for immigration or your bags to come out). All other pickups, they wait 15 minutes, which is three times the length of ridesharing companies.
10. Flat rate and tip is included
When you order a car, you know exactly how much the ride will cost, regardless of traffic or the route. On top of that, the tip is included so you not only don't have to tip, it's not expected.
11. They have 24/7 hotlines
If for some reason there's a problem with your car or driver, Blacklane has 24/7 Service Hotlines (numbers are below). They also offer users the option to chat with their customer care via Facebook Messenger or send an email.
US: +1 415 429 1027
UK: +44 20 3318 0507
DE: +49 30 2016 3020
FR: +33 1 8488 9352
I realize Blacklane is two to three times the price of ridesharing companies but for many, it's well worth the price difference for the luxury experience, peace of mind, time savings, comfort, and safety.
KEEP READING
Want more travel news, tips and deals? Sign up here for Johnny Jet's Daily Travel Tip newsletter! Just fill in your email address and check the Daily Travel Tip box—and you'll have Johnny's best tips, straight to your inbox each day!