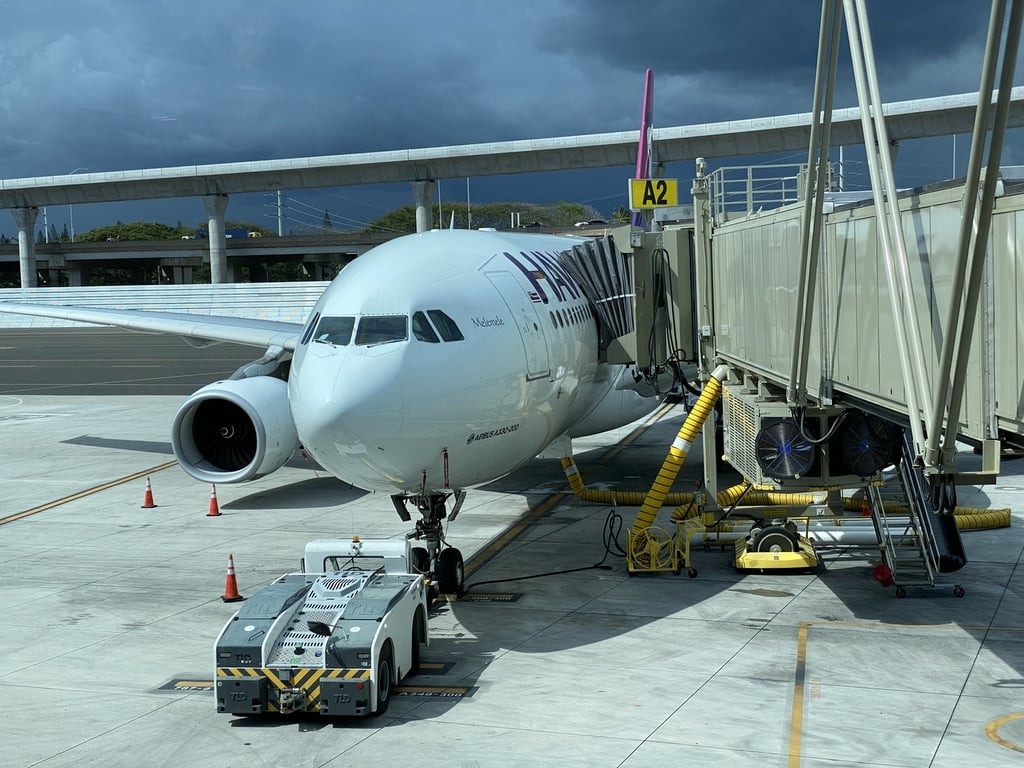 If you subscribe to my free newsletter, then you know I just returned from 10 days in Hawaii with my family. To get there, we flew on one of United's plush 777-300 in business class. We spent the first four nights at the Hilton Hawaiian Village and the last five nights at the Ritz-Carlton Waikiki. To get home, we flew in economy on one of Hawaiian Airlines' widebody A330 planes, which I'm about to tell you about now. Here's my HNL-LAX trip report:

Bid for an Upgrade
Prior to our flight, I received an email offering to bid on an upgrade to First Class. I've flown in Hawaiian's First Class a few times before and it's excellent on their A330s. But they charge way more than their competitors, including United, which flies a 777-300 on the same route and the seats are arguably better – especially if you're traveling solo and snag one of the window seats.
I took the bait and made the lowest possible price bid available, which was $275. I knew we wouldn't get it since the cabin was already full according to ExpertFlyer. The day before our flight, Hawaiian emailed me notifying me that the bid was not accepted. I'm not sure why they even offered the upgrade.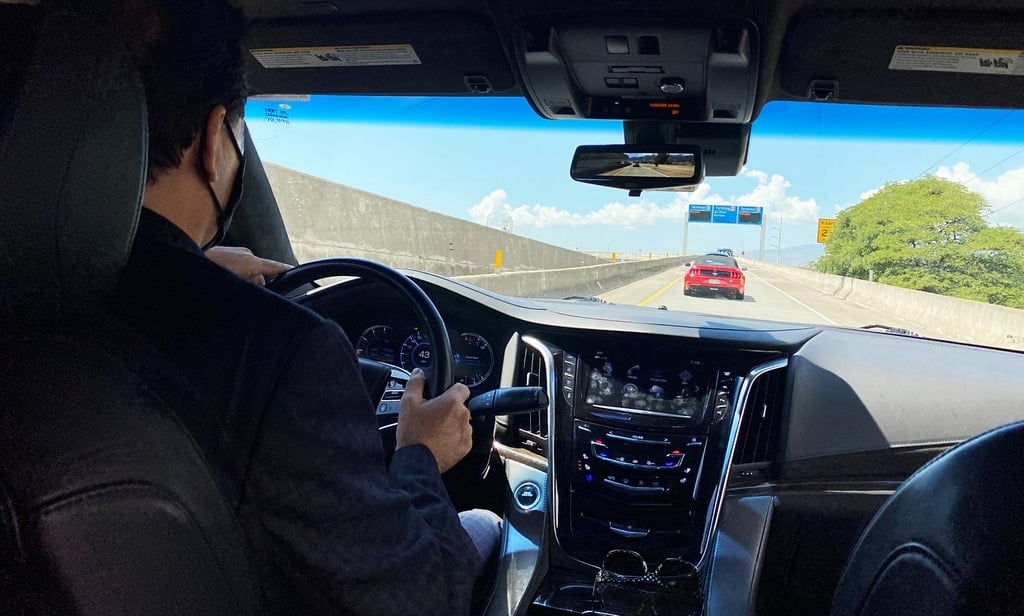 Blacklane
We had a 3:30pm flight so I scheduled a car service with Blacklane (I'm one of their brand ambassadors). Blacklane is triple the price of a taxi or rideshare but what's nice about them is that you don't have to worry about them not showing up, having a price surge or a dirty vehicle or unprofessional drivers. We had the same driver as we did on arrival and he's excellent. Blacklane is a great way to travel in luxury and we always appreciate that they provide car seats so we don't have to lug them around and they always have water and often go the extra mile. Here's a promo code for 15% off for first time users: JOHNNY15MAR22 (valid until the end of March 2022.)
Daniel K. Inouye International Airport (HNL)
There was no traffic and we made it to the airport in record time – 20 minutes. Check-in was easy. I did it online the day before and pre-paid for our two checked bags. Hawaiian charges $30 for the first checked bag and $40 for the second one. The travel hack here is not to have one person check all the bags. I checked one and my wife checked the second to save $10.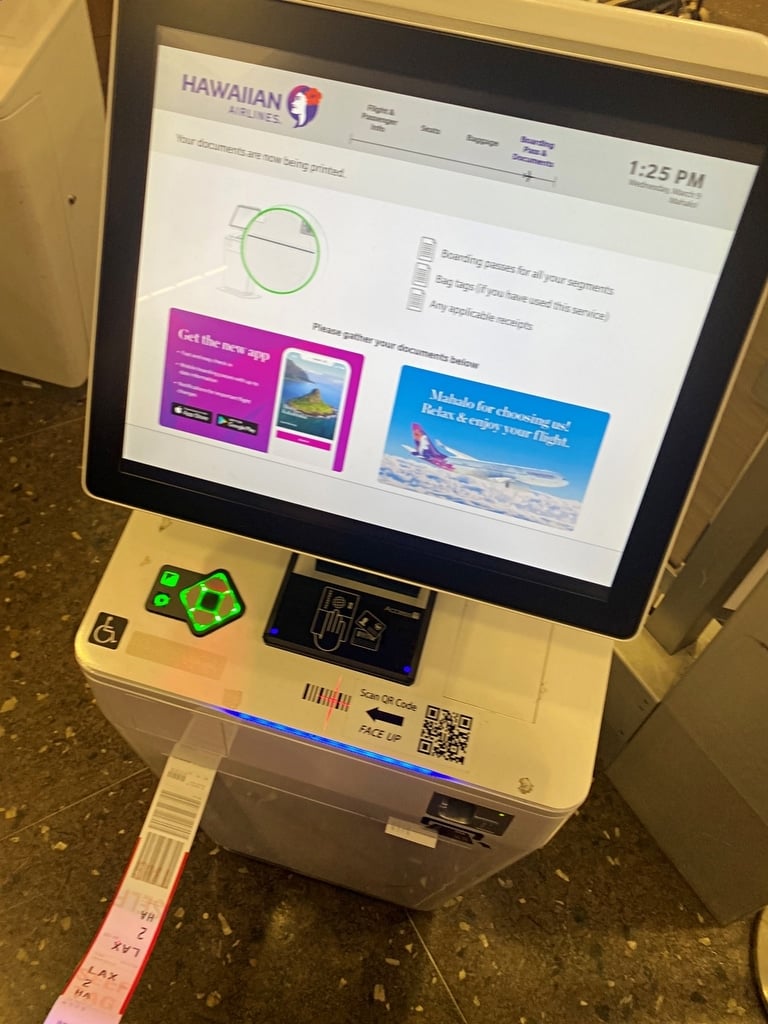 Self-Service Baggage Tags
When we arrived at HNL, we used the self-service kiosk – there wasn't a line – and I popped in our confirmation number and out came our flimsy boarding passes (just like United's) and the luggage tags. It was my first time using self-service luggage tags and I found it super easy and kind of fun. It felt like I was working at the airport, which has always been one of my weird aviation geek dreams.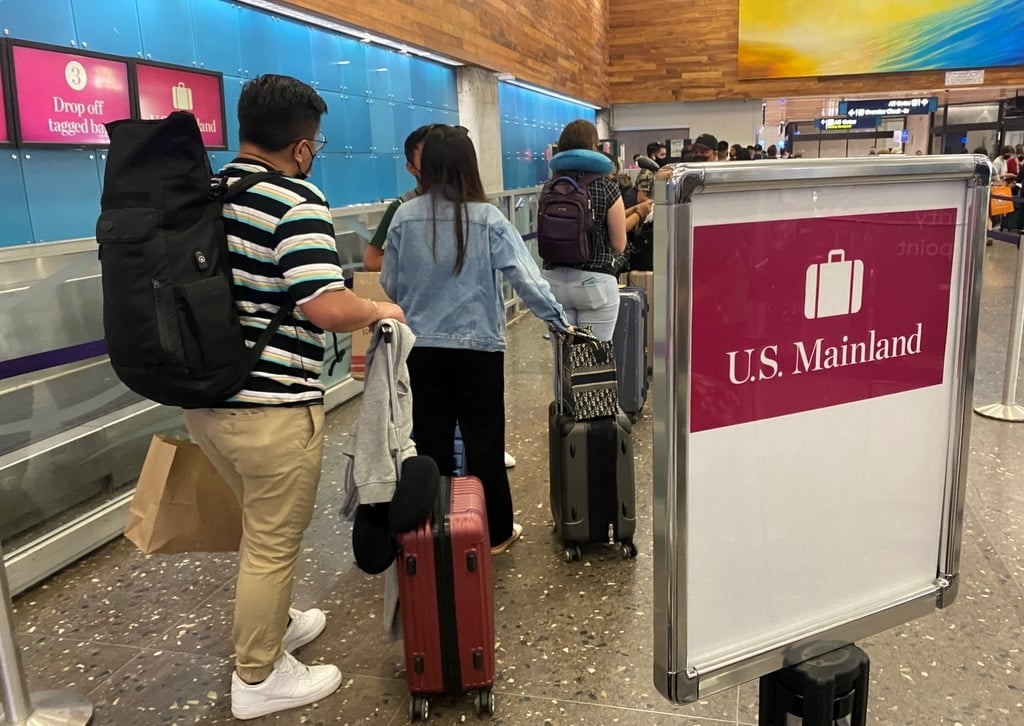 Baggage Drop
After that, I waited in the baggage drop line, which took about 10 minutes. The agent checks all the adults ID and everyone's boarding passes. It was then a short walk straight to security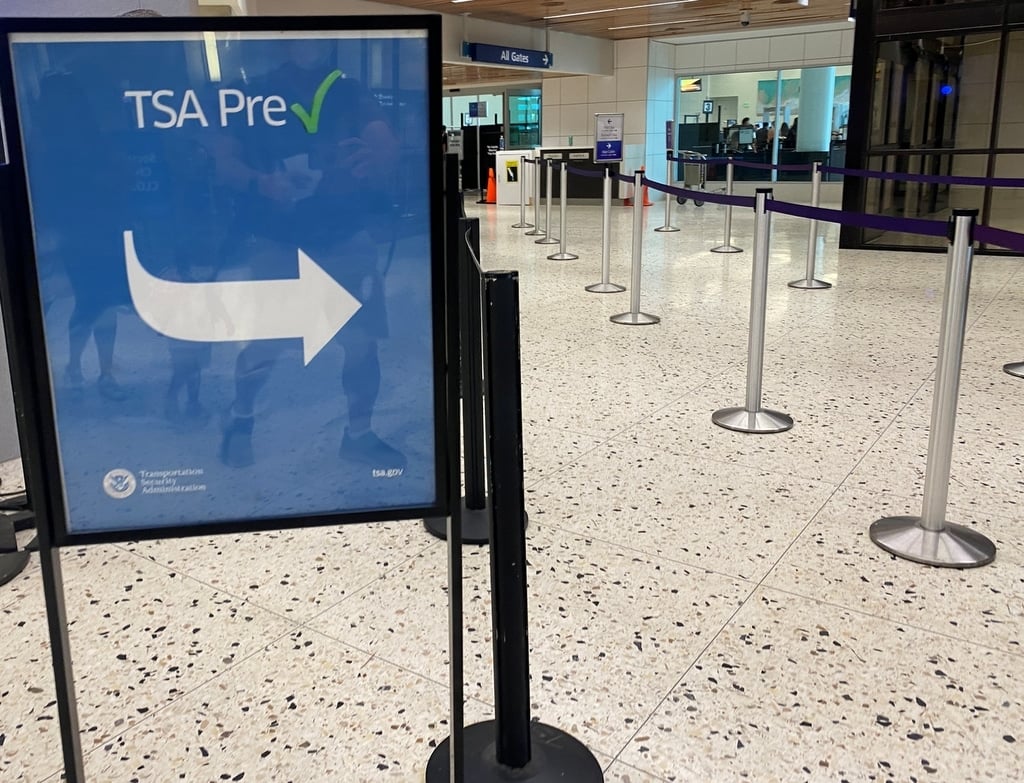 Security
We all had TSA Pre-Check (remember to put your Known ID number in your reservation). Security took less than five minutes and then there was a U.S. agriculture checkpoint, which we somehow missed the first time around.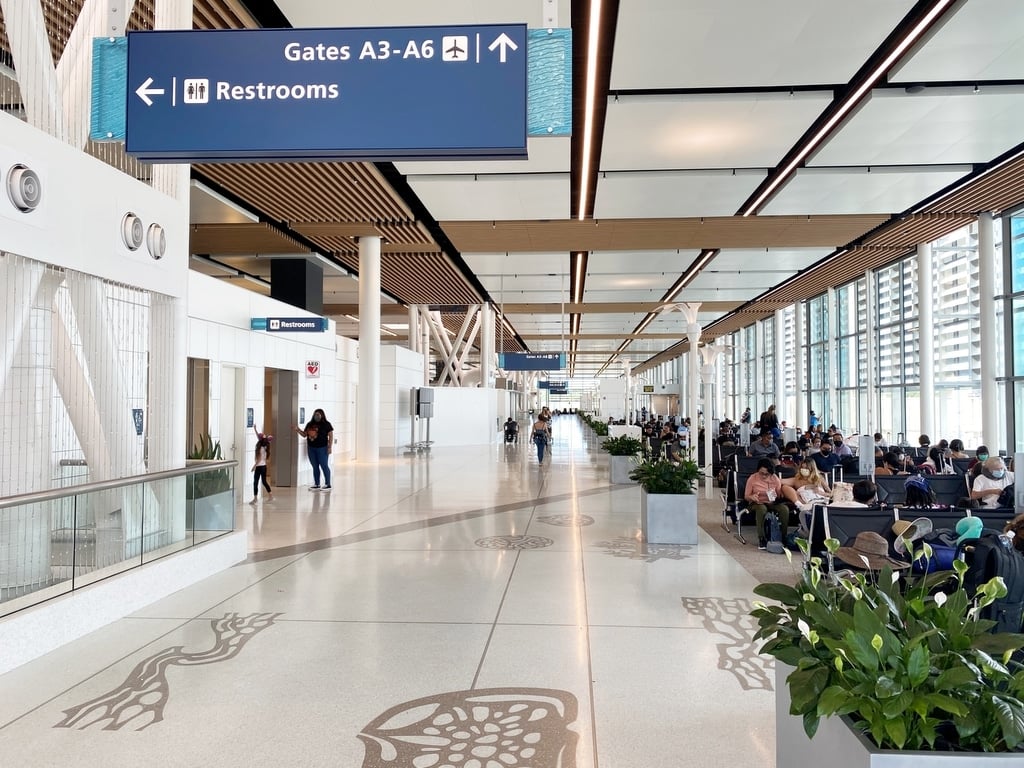 New Terminal
It was my first time checking out the new $270 million Mauka Concourse. It opened in August of 2021 and it was the first gate expansion in nearly three decades at Daniel K. Inouye International Airport. It's bright, has high ceilings and is beautiful but it's enclosed and one of my favorite things about the old terminal is that much of it was open air.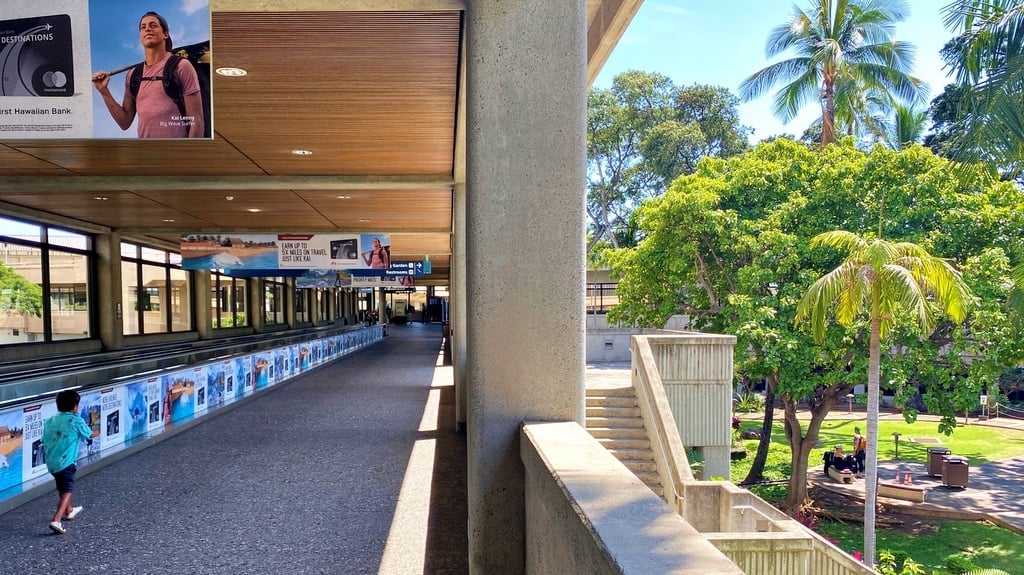 Old Open-Air Terminal
Especially these days with a pandemic going on, I wanted to be outdoors. So we made the five to 10-minute walk to the old terminals where the other airlines operate out of.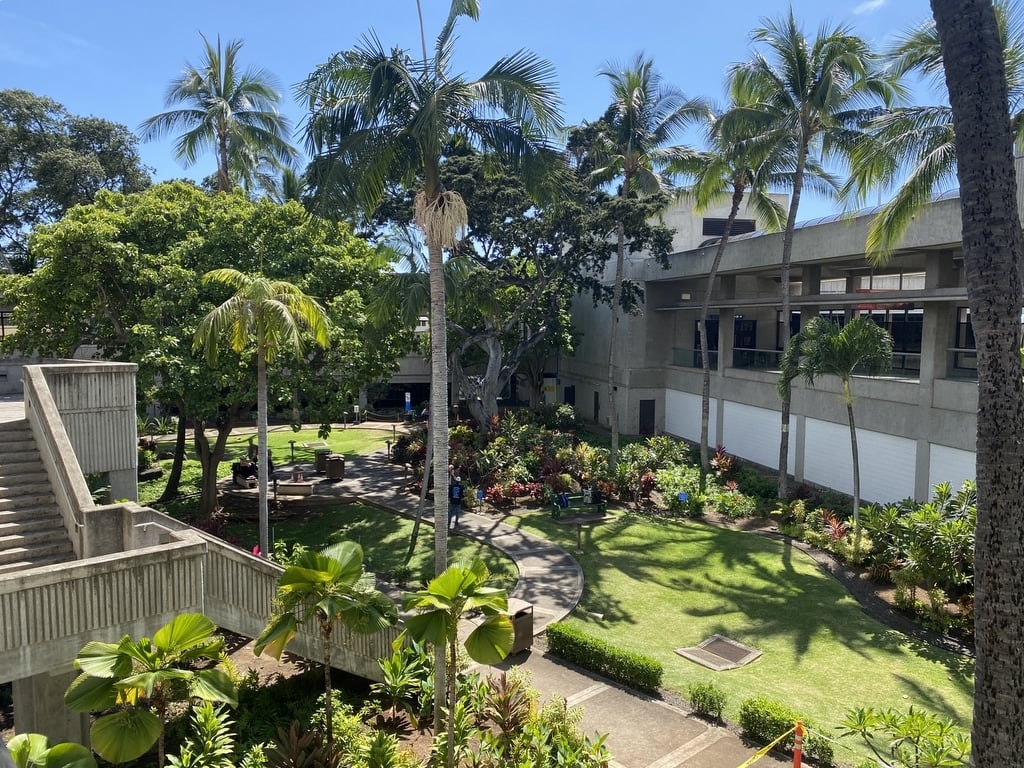 Garden Court
We had about 20 minutes to kill so we went down to the Garden Court so the kids could run around with their masks off. There used to be a pond but I'm not sure if that's gone thanks to the new terminal. But I will do some exploring next time around.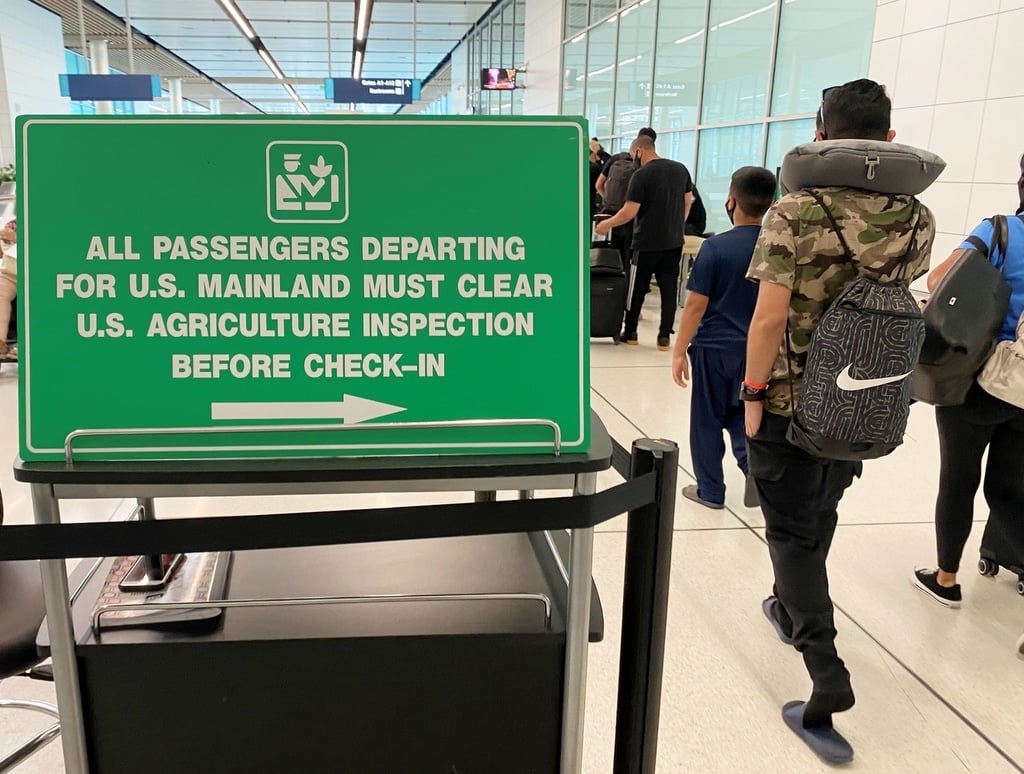 U.S. Department of Agriculture
As I mentioned, we missed the U.S. Agriculture checkpoint the first time around – the friendly officers don't seem to be very strict but everyone is supposed to put their carry-on bags through the conveyor belt, which is similar to the ones used for security. They no longer give those really colorful sticky adhesives baggage stickers so I'm not sure how they can enforce it.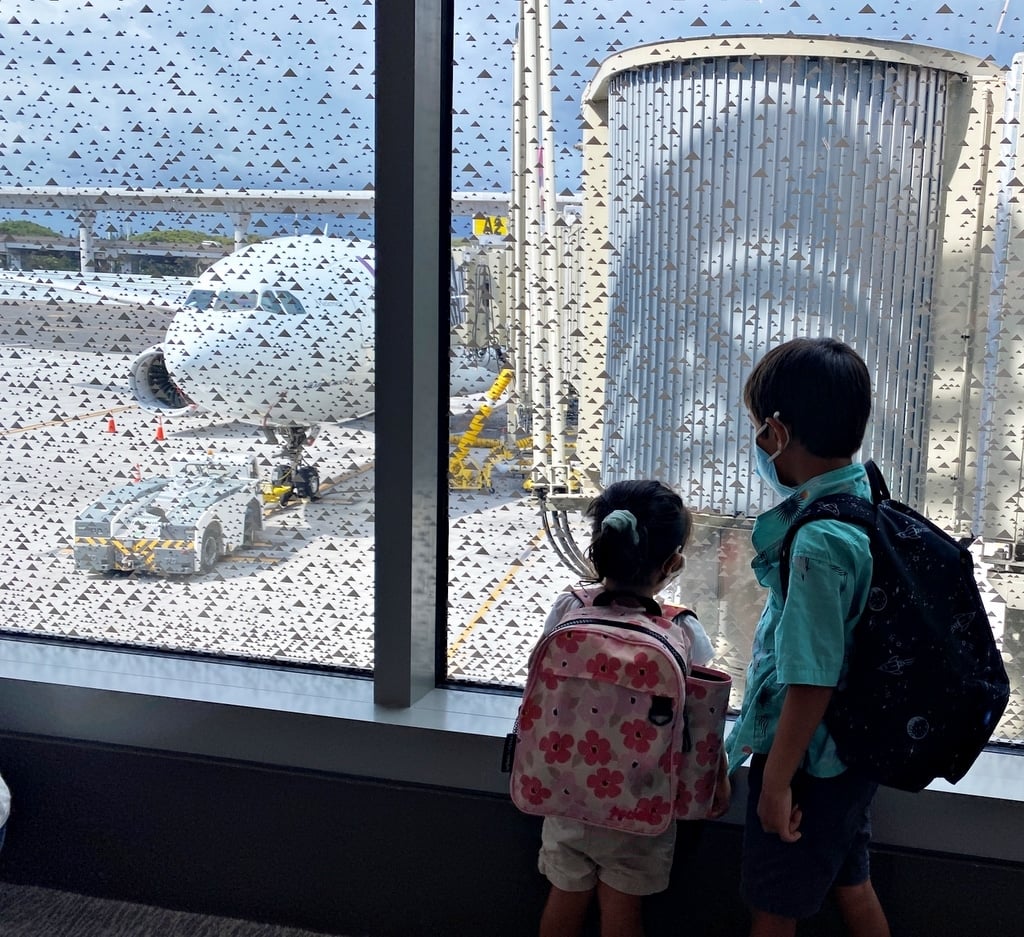 Boarding
Boarding for our 3:30pm flight began at 2:45pm. Hawaiian claims they have six boarding zones but they really have about 9. Here's how they do it:


Pre-boarding: Guests needing assistance and unaccompanied minors

First Class
Zone 1: Pualani Platinum Members
Zone 2: Pualani Gold Members & Premier Club Members
Then Early Boarding (Active duty military personnel and families with children under 2).

Zone 3: Guests in Extra Comfort seats
Zones 4 and 5:   Main Cabin seats
Zone 6: Main Cabin Basic seats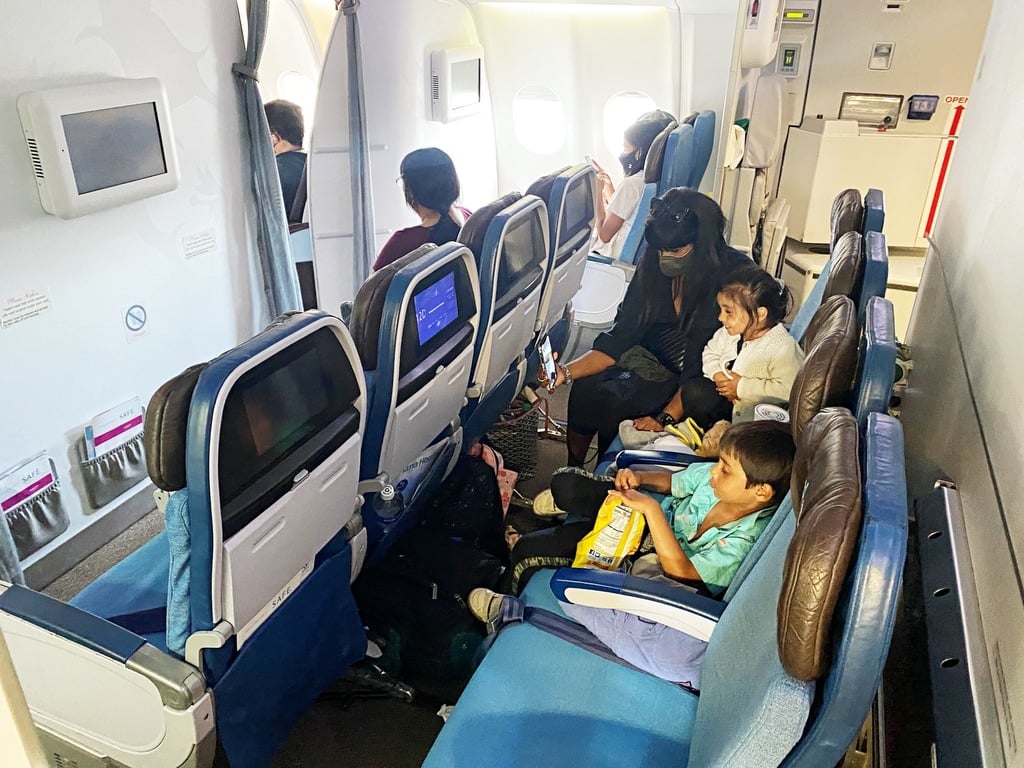 The Best Coach Seats to Hawaii
Because my wife and I were still worried about Coronavirus, I spent a lot of time researching the best seats to get home. First class was too expensive and for economy, I felt the exclusive coach cabin on Hawaiian Airlines A330 was the way to go. This almost private cabin is directly behind First Class and in front of the main galley. There's only one and a half rows and 12 seats in this cabin. Row 11 is the first row and it has eight seats configured 2 x 4 x 2. The half row is row 12, which has just four seats that are all together in the middle. So depending on who you're traveling with, row 11 & 12 are the way to go. All seats recline.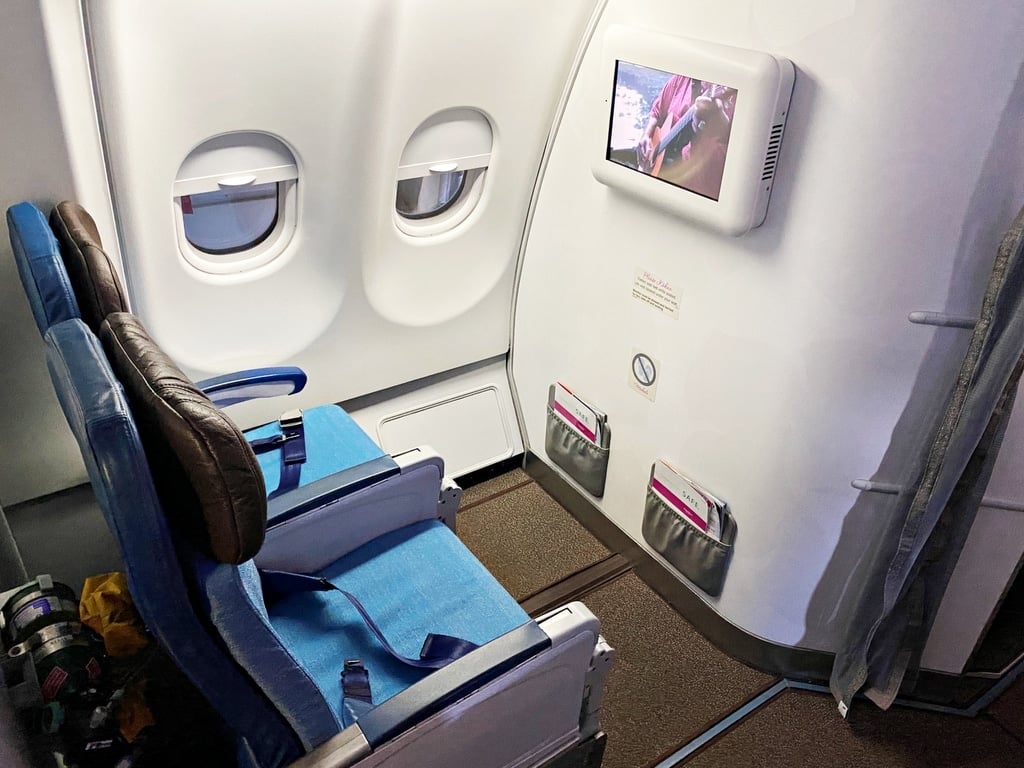 Row 11
If I was traveling alone or with my wife, I definitely would be booking either seats 11 A&B or 11 H&J. They're tucked away with no one in front or behind, have windows and there's so much legroom, even a six foot person could barely touch their toes on the wall in front. The same goes for seats 11 C,D,E,G but they're in the middle and just like the other seats in row 11, the armrests don't go up and there's no storage in front. Not ideal when traveling with two little ones.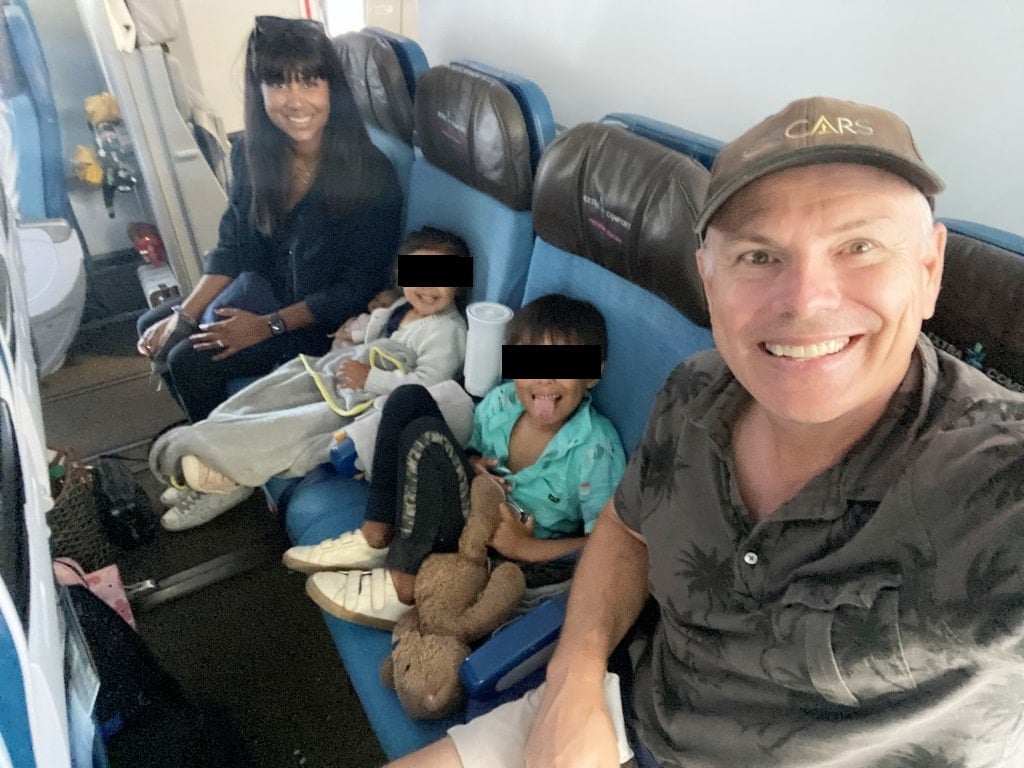 Row 12
If you're traveling with two little kids like me, then row 12 C,D,E,G are best because the armrests do go up and there's storage under the seats in front. There's also no seats 12 A&B or 12 H&J. What's nice about row 12 is that there's a wall behind you so no one is breathing on you and it's right next to the door so you get fresh air during boarding.
What sucks about row 12 is that it's in front of the galley and the lavatories so you hear the door slamming and people like to congregate. But I still think it's well worth the $89 to $119 extra charge for their extra comfort seats. According to SeatGuru: There's 68 total of them on this plane and the pitch (legroom) is 36 inches (5 more than regular coach) and the seat width is 18 inches.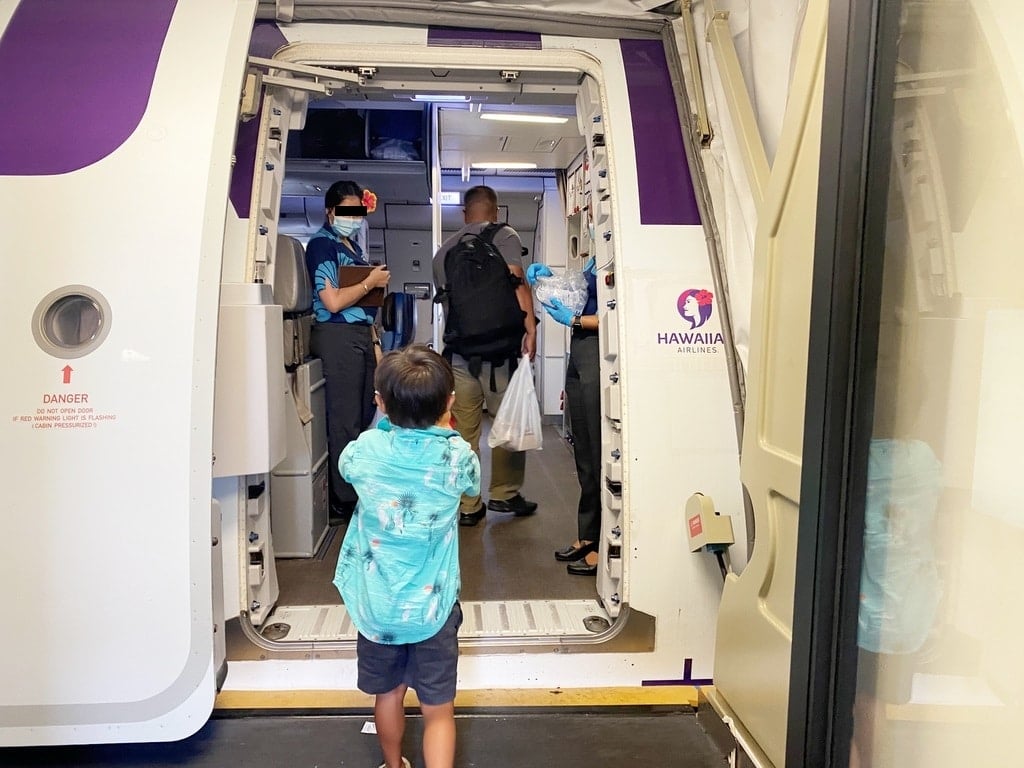 Flight Attendants
Our flight attendants were super cool and they had two stationed at the door to greet every passenger and hand out antibacterial wipes. As always, we brought them a bag of chocolates and asked if they would give my kids flight logs to the pilot to sign. Not only did the pilot sign it, he came out and talked to us for a while because he was so impressed by Jack's full flight book. When I told him it was his third book, he couldn't believe it.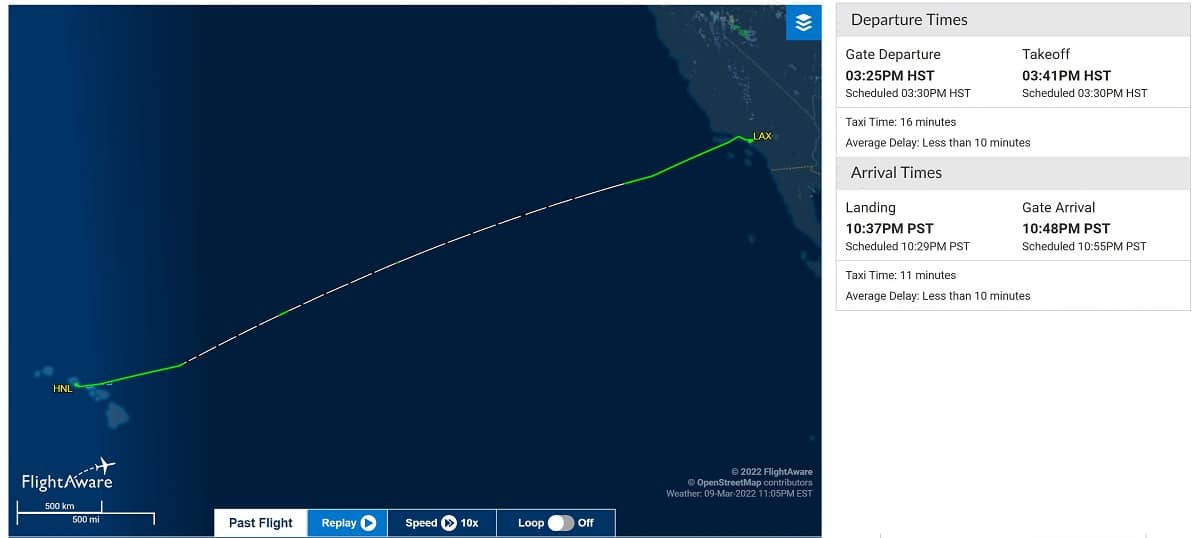 On Time
Hawaiian Airlines is known for being the nation's most punctual carrier and they've done it for the past 18 straight years, according to the U.S. Department of Transportation. So it wasn't surprising that our flight left the gate five minutes early and took off at 3:41pm.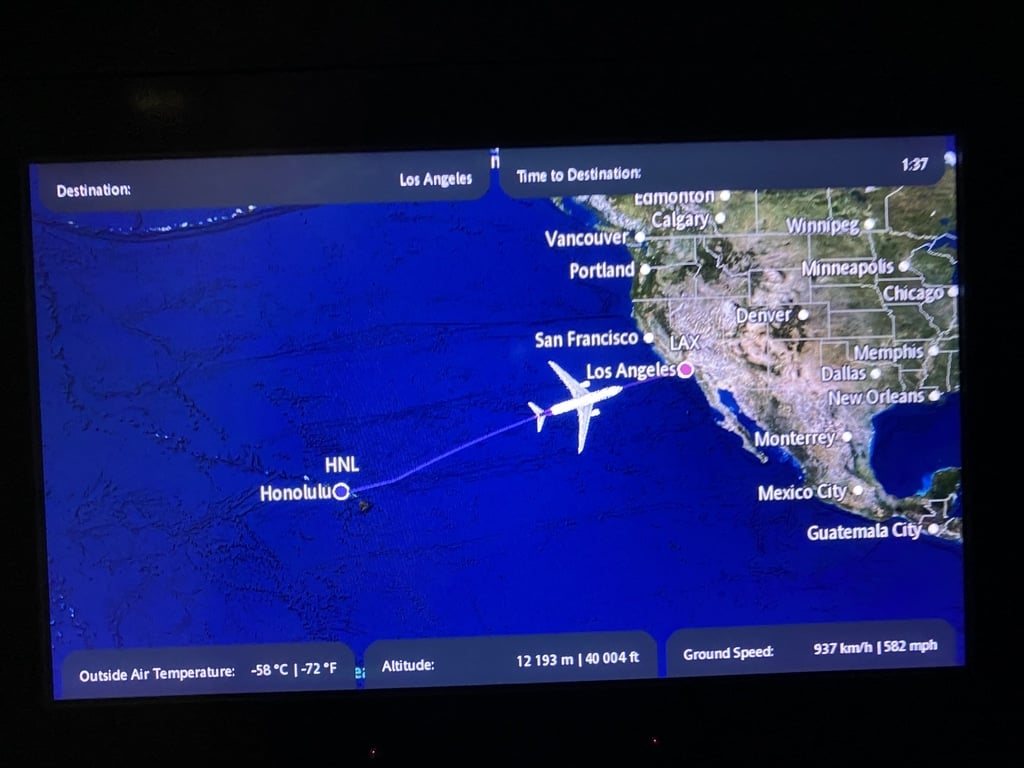 Flight Time
Flight time was five hours on the nose. The captain warned it was going to be bumpy the first hour and he was right. We took one dip that made my wife gulp but fortunately that was it. The captain did quip that we were flying over the Pacific so it's expected. Also note, the screenshot above shows that we flew at 40,000 feet, which is higher than usual.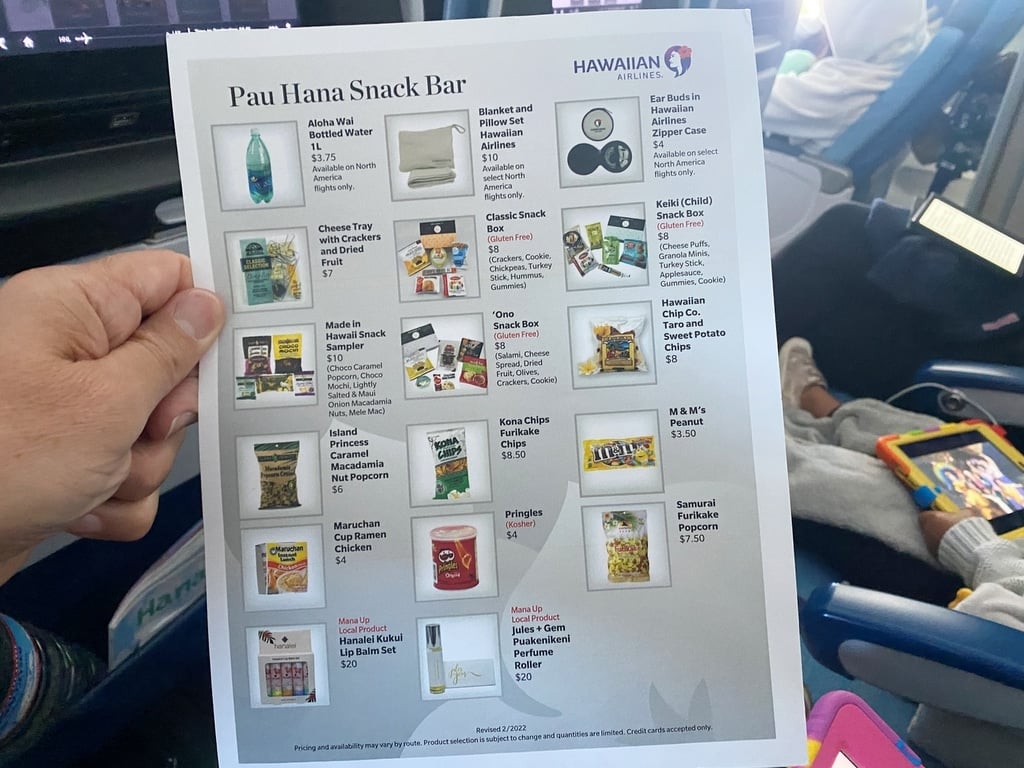 Buy On-Board
After takeoff, the flight attendants offered buy onboard food and snacks. From a bottle of water for $3.75 to Peanut M&Ms for $3.50 and a whole slew of other snacks.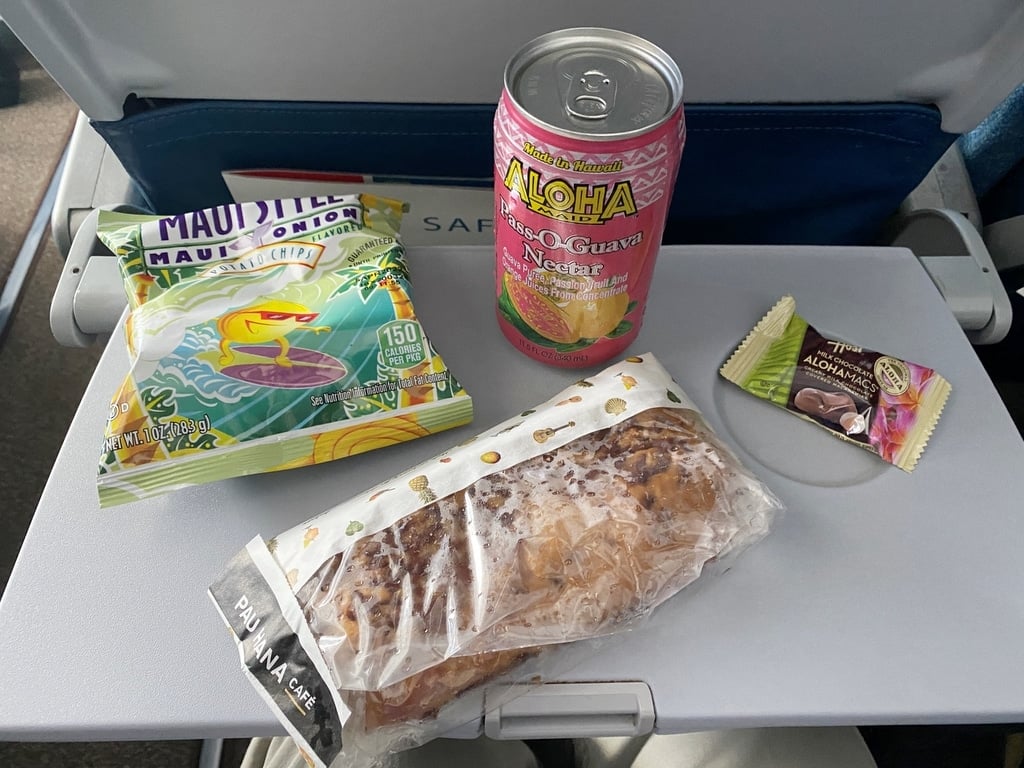 Free Food
It's kind of tricky that the execs have the flight attendants come down with the buy on board menu and then a few minutes later, make an announcement that there's a free meal and drink, including a rum punch for those 21 and older. There weren't any choices but the warm chicken and mushroom panini with a bag of Maui Onion potato chips and a bite size macadamia nut chocolate were pretty good.
POG
Unlike other airlines to Hawaii, Hawaiian does have POG (passion orange guava juice), which I love – especially on my way to Hawaii.
Entertainment Systems
Each seat has an individual entertainment system with hundreds of hours of movies, TV shows and music. There's also solid map tracker, plus a USB outlet and electrical outlets under the seats. TIP: Bring your own earbuds or Hawaiian will sell a cheap pair to you for $4. RELATED: Travel Hack: How To Use Your Wireless Headphones to Watch In-Flight Movies.
No WiFi
There's no WiFi.
Service
I was impressed how often the flight attendants came down the aisle offering water. It was at least every thirty minutes which is way more frequent than most airlines.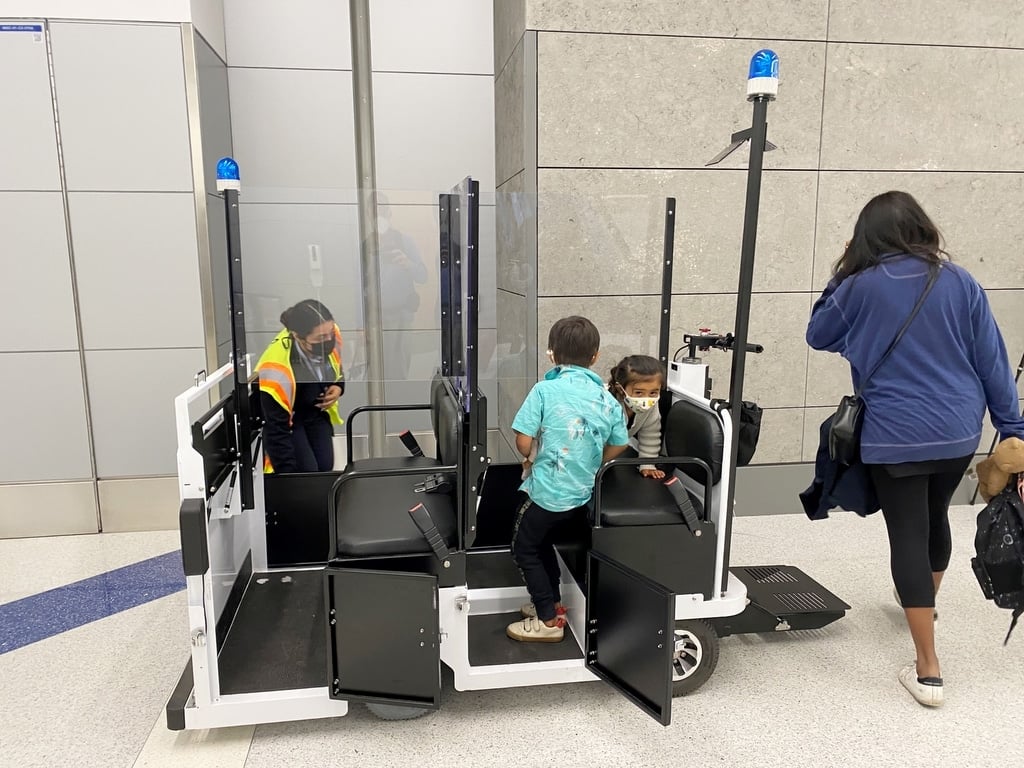 LAX
The flight attendant warned me it was a long walk to baggage claim and she wasn't kidding. It was a solid 15 minute walk as Hawaiian Airlines now (as of October 2021) arrives at Terminal B for Tom Bradley International Terminal. It's the new satellite terminal and there are multiple long underground walkways and escalators. Fortunately, there are a few electric people movers, which shuttle people but they can't go the whole way. We took one of them, which helped with the kids and they loved it. I tipped the driver and she was appreciative.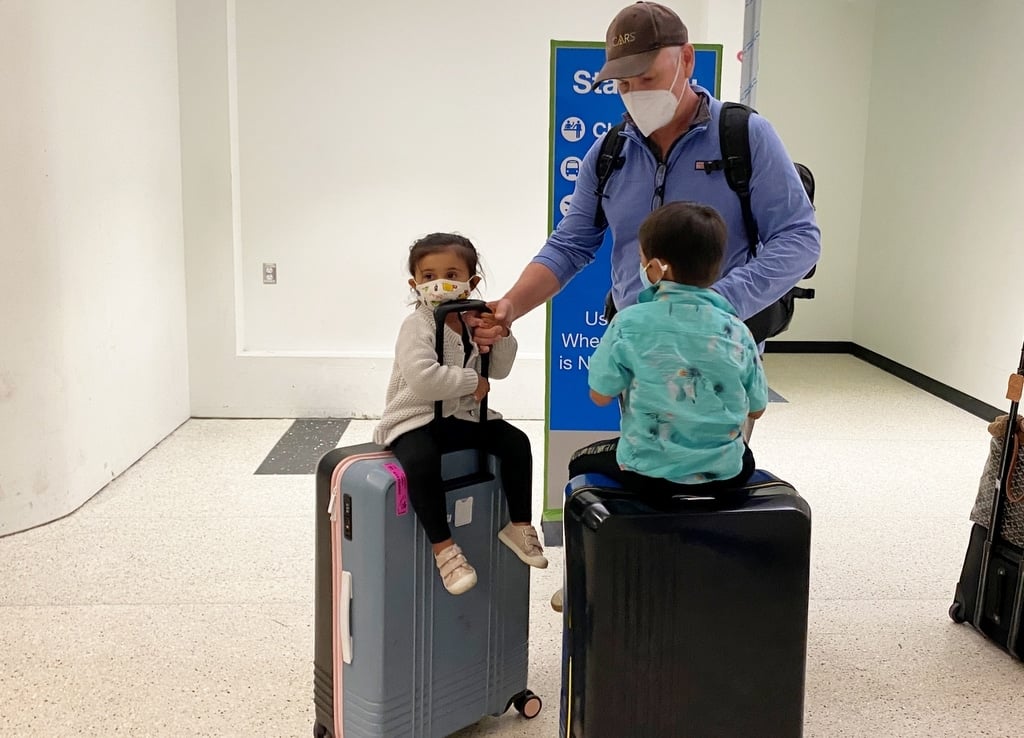 By the time we arrived at the baggage carrousel, our bags were all ready and arrivals was a zoo … and it was 11:30pm on a Wednesday.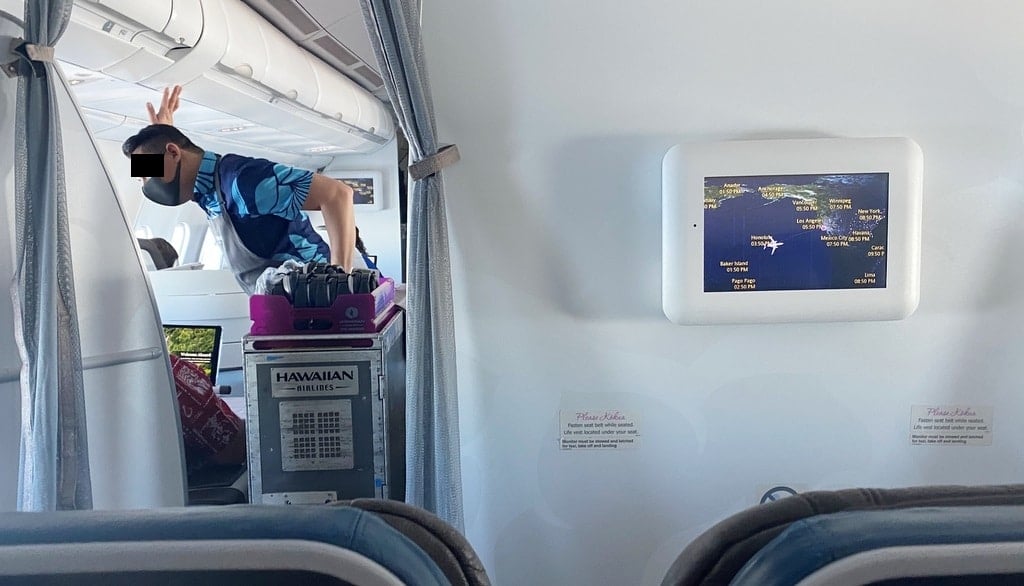 Is Hawaiian the Best Airline to/from Hawaii?
I think if you ask anyone who travels to/from Hawaii often, they will tell you that in terms of service, amenities and punctuality, Hawaiian Airlines is the best airline to fly to and from the islands. That's because they really do make you feel like you're in Hawaii as soon as you step aboard. The flight attendants are friendly, they wear colorful outfits and they offer free meals in economy. They also serve tropical drinks unlike the other airlines. The only negative is that long walk at LAX.