This post contains references to products from one or more of our advertisers. We may receive compensation when you click on links to those products. For an explanation of our Advertising Disclosure, visit this page.
There is a lot of buzz and excitement surrounding the Chase credit card portfolio. Understandably so as the bank offers a wide variety of cash back and travel rewards products. So, should you get a Chase credit card? Here is a look at the advantages and disadvantages.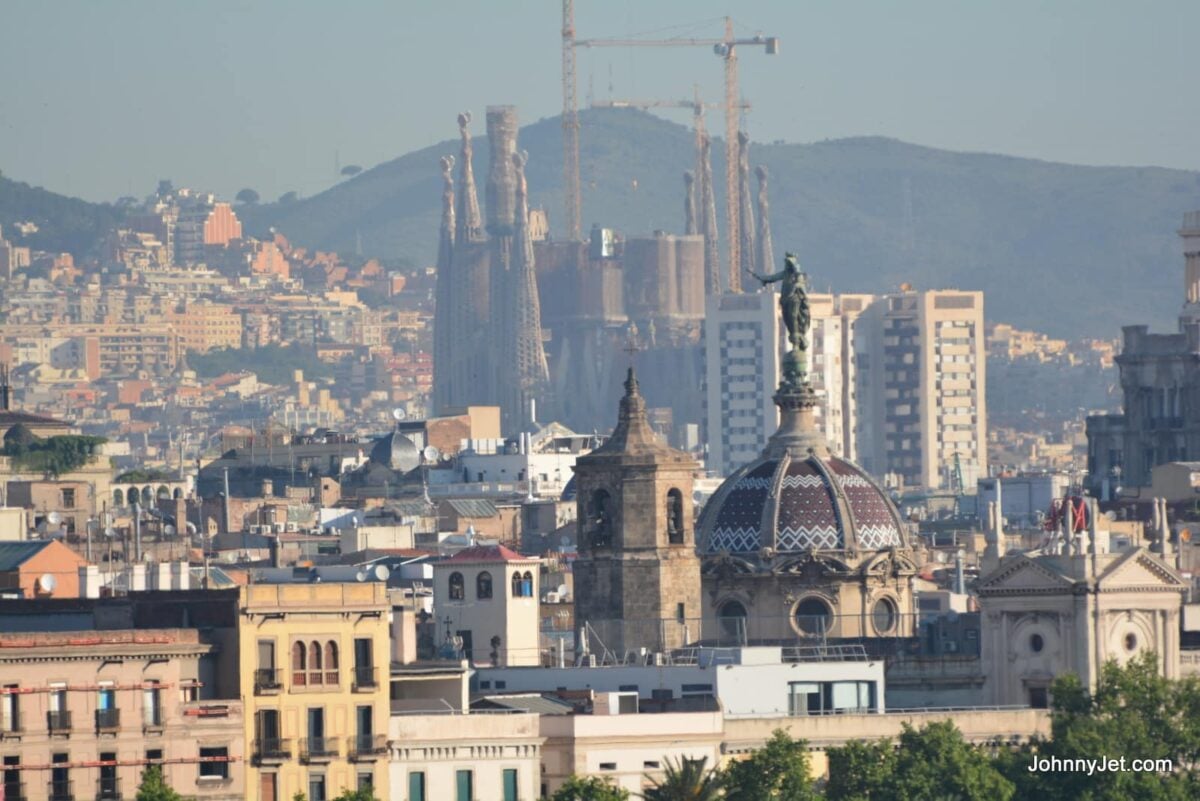 Best Reasons to Get a Chase Credit Card
Let's start out by looking at the positive aspects of having a Chase card in your wallet. Here are the upsides of getting a Chase credit card.
Can Earn Ultimate Rewards
There are several personal and business Chase Ultimate Rewards credit cards. One of the best perks of these products is the ability to earn Chase Ultimate Rewards® points, which are some of the most valuable credit card rewards for travel, cash back, and gift cards.
Namely, the flagship Chase Sapphire cards offer a travel redemption bonus making each point worth up to 50% more. So, each point can be worth up to 1.5 cents when booking award trips through the Chase Ultimate Rewards portal versus 1 cent for similar credit card travel portals.
The Chase Freedom card family also earns Ultimate Rewards but doesn't have transfer partners since they don't charge an annual fee.
In addition, credit cards with an annual fee offer 1:1 point transfers to participating airlines and hotels. The list of transfer partners is a balanced mix of domestic and international airlines including Southwest Airlines, United Airlines, Aeroplan, Aer Lingus, and World of Hyatt.
Get a Chase Credit Card That Is Co-Branded With a Top Travel Brand
There are many co-branded airline and hotel travel credit cards through well-traveled loyalty programs. For example, the author has two Chase-issued credit cards including one co-brand product.
The various travel brand partnerships include:
For instance, Southwest Airlines and United Airlines are two of the busiest airlines for domestic flights. The hotel partnerships with IHG One Rewards, Marriott Bonvoy, and World of Hyatt also provide additional rewards for mid-tier and luxury hotels worldwide.
While most Chase co-brand credit cards unlock travel rewards, there are also products for Amazon, DoorDash, and Instacart.
Related: The Best Chase Credit Cards
Several Business Credit Cards
If you want to get a Chase credit card for your business, the bank offers four Ink Business credit cards that earn Ultimate Rewards along with several co-brand travel credit cards.
There are two Ink Business cards without an annual fee:
If you prefer business cash rewards, the Ink Business Premier℠ Credit Card earns 2.5% back on purchases above $5,000 on 2% back on everything else. The annual fee is $195.
Business travelers may also like the Ink Business Preferred® Credit Card which earns up to 3x Ultimate Rewards on purchases, sports a 25% travel redemption bonus, and 1:1 transfer partners. This card has a $95 annual fee but no foreign transaction fee. Find out how to get the Ink Business Preferred.
If you often travel for business, the co-brand cards can help you enjoy elite travel benefits and other complimentary perks that make business trips more pleasant:
World of Hyatt Business Credit Card: Earn up to 4x Hyatt points on purchases, World of Hyatt Discoverists status, up to $100 in Hyatt statement credits, $199 annual fee. (Read our World of Hyatt Business Credit Card review)
Southwest® Rapid Rewards® Performance Business Credit Card: Up to 4x Rapid Rewards on purchases, 9,000-anniversary points per year, four Upgraded Bookings per year (when available), up to 365 in-flight WiFi credits per year, $199 annual fee. (Check out our review of the Southwest business credit cards.)

IHG One Rewards Premier Business Credit Card

: IHG Platinum Elite status, redeem 3 nights and get the 4th night free, anniversary free night, $99 annual fee (our IHG Premier Business Card review covers more benefits and signup bonus).
Related: Best Chase Business Credit Cards
Student Credit Cards
The Chase Freedom® Student credit card helps college students start building credit in early adulthood and earn rewards. Students can earn 1% back on purchases and be eligible for a credit limit increase after making five on-time monthly payments within the first 10 months.
Additionally, on each account anniversary, cardholders receive $20 in Good Standing Rewards for up to five years. Plus, college students can enjoy free banking access with the Chase College Checking Account, which is offering a $100 bonus cash signup bonus. New Chase customers can get $100 when they open a Chase College Checking℠ account and complete 10 qualifying transactions within 60 days of coupon enrollment. This offer expires on 10/18/2023.
While Chase Bank isn't known for offering starter credit cards or credit-building products, this opportunity can make it easier to qualify for its travel or its cash back cards later on.
Related: The Chase Freedom Student Credit Card: $50 Bonus Offer
When to Not Get a Chase Credit Card
There are several instances when you may decide to avoid Chase credit cards.
Requires Good or Excellent Credit
You will need a good or excellent credit score of at least 670 to qualify for most products. Other banks have similar credit requirements for competing products. However, it's worth pointing out that Chase isn't the best option for applicants with little or imperfect credit.
Related: 9 Best Credit Cards For Excellent Credit 
Strict Application Rules
You may need to pause on applying for Chase credit cards if you're subject to the Chase 5/24 rule. This unspoken policy automatically declines applications when five or more new credit cards have been added to your personal credit report in a rolling 24-hour period.
Additionally, you may be restricted to one signup bonus per card family within a set amount of time. For example, you must wait at least 24 months before receiving a follow-up Southwest Rapid Rewards bonus offer.
The Chase Sapphire application guidelines require waiting  48 months between bonus offers. This is one of the longest waiting periods for credit card bonus offers.
Cash Back Credit Cards Have Foreign Transaction Fees
The information for the Chase Freedom Flex℠ has been collected independently by Johnny Jet. The card details on this page have not been reviewed or provided by the card issuer.
The Chase Freedom Flex℠ earns up to 5% back on purchases, including rotating bonus categories. In addition, the Chase Freedom Unlimited® earns 1.5% back.
These cash back rates are competitive, and you won't pay an annual fee. However, both products incur a 3% foreign transaction fee which doesn't make them a good candidate for international travel.
There are other cashback credit cards with similar rewards programs that have no foreign transaction fee.
Related: The Best Cash Back Credit Card Offers
Most Cards Have an Annual Fee
Most Chase travel credit cards have an annual fee from $95 to $250. These fees are competitive with similar products. However, you must decide if you will travel enough to use the card benefits and offset the fee.
It's common for credit card benefits to go unused with many banks. A no-annual-fee card can be better when you want to concentrate on earning points and building a credit history without worrying about spending money in the process.
Summary
There are many reasons to get a Chase credit card, especially when you want to earn Ultimate Rewards or frequently travel with one of its airline or hotel co-brand partners. However, it's worth comparing your desired Chase products to the best travel credit cards to find the perfect match.