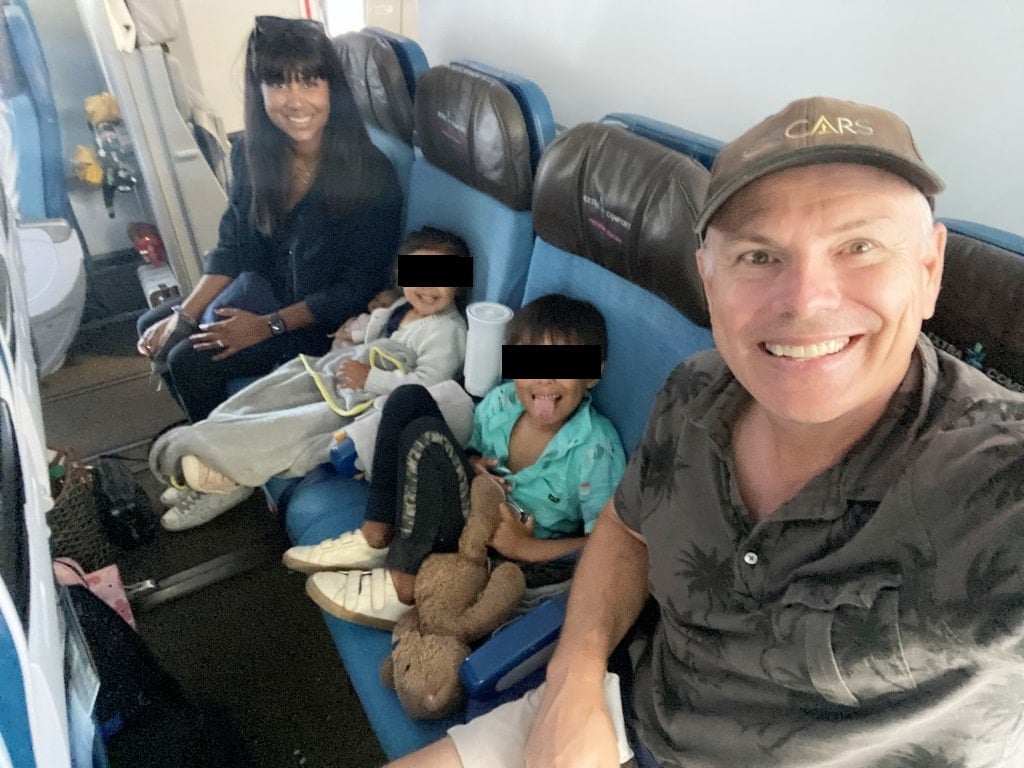 The New York Times recently featured a story titled: 'I Refused to Switch Seats on a Plane. Twice. Was I Wrong?' The reader submitting the question wrote: "I am an organized person. When I travel, I book my flights well in advance. This usually lets me claim my preferred seat: on the aisle in the bulkhead row. I have long legs, and those seats tend to provide more legroom — not that I have to justify myself. This brings me to my problem: The last two times I've flown, a steward asked me to change seats to accommodate a parent flying alone with small children. My moving would allow them to sit together. But I didn't want to move! (They could have booked in advance, too.) So, I politely refused. Several passengers made nasty comments. Was I wrong to hold my ground?"
The New York Times expert replied with: "Generally, you are entitled to sit in the seat that you paid for — the one that is printed on your boarding pass. (Let's put aside rules about emergency exit rows and other special circumstances.) You weren't "wrong" to politely refuse a request to move. Any number of passengers could have done so to accommodate those families. I wouldn't be doing my job, though, if I didn't encourage you to empathize with the parents. Flying with young children is challenging; doing so while sitting in separate rows, or under unexpected circumstances (a distant family member falling ill, for instance), is far more difficult. Now, none of this obliges you to change seats. Just let it be part of your calculation."
RELATED: Worst Seatmate Ever: Frequent Flyers Reveal Their Worst Experiences
I totally understand both sides but as someone who is extremely organized and who spends hours planning trips and setting seat alerts so that my family and I get the seats we're most comfortable in, it bothers me when I hear stories like this.
Obviously, there are a lot of variables involved. Did the parents book a trip at the last minute for an emergency or did they book far in advance and didn't spend the time to get seats together? I've been on both sides of this multiple times.
There have been times when our flight was cancelled or missed a connection and there weren't seats together. If it was just me and my wife traveling, we would politely ask if one of our seatmates would be kind enough to switch but if they didn't, we certainly wouldn't press them. We would just suck it up and sit apart.
But most of the time, one of our seatmates would switch and that's because I made sure we had something to offer. No one in their right mind would go from a window or an aisle seat to a middle seat. So that's why, if I couldn't get seats together, I would at least assign us an aisle and a window so we had some leverage and a better chance of enticing someone to move.
I would also get on the plane early and ask the passenger before they got settled in. Once someone puts their bag in the overhead space, wipes down their seat and puts their stuff in the seatback pocket (not that you want to do the latter since it's filled with germs), it's more of a hassle for them to switch.
RELATED: The 7 Dirtiest Things on an Airplane, According to a Flight Attendant
I also try to keep our rows close together so people don't have to move their bag in the overhead if I don't reach them in time.  The most coveted coach seats are the exit row and bulkhead so you can't ask someone to switch rows from one that has extra space to one that doesn't.
RELATED: How to Get the Exit Row For Free
When it comes to small children, the rules do get thrown out because you can't expect little kids to sit alone. I remember once, I was flying from Los Angeles to Las Vegas, and I had an aisle seat. This was decades ago and I can't remember why I wasn't in an exit row but a mother sat next to me in the middle and her little boy sat across the aisle in the other middle seat. He was crying, "I want to sit next to you, Mom!" so before she even asked, I volunteered to switch.
Well, wouldn't you know it … for my good deed, a few minutes later, a Hawaiian Tropics model who was terrified of flying, sat in the seat next to me. Yes, I was single back then and when she asked if she could hold my hand if there was turbulence, I couldn't reply fast enough with a resounding 'yes!' But, you gotta be careful what you wish for. The turbulence was wicked on descent and she not only held my hand but she dug her nails into my arm. The worst part was that her boyfriend, who could have doubled for The Rock, was waiting for her at the gate when we arrived.
But I digress. If you want to avoid having to cave to peer pressure or looking like the bad guy by not switching seats to accommodate families, then book a seat in the  exit row since kids under 15 can't sit there. If you are someone trying to get a fellow passenger to switch seats, then make sure you have something to bargain with and if you don't, cash helps.
What's your take on switching seats on a plane? Drop a comment below!
UPDATED: Here's some good insight from a reader, which will make you think twice about giving anyone attitude for saying no.
"One other thought on switching.  When I was an armed federal officer on the flight (plain clothes), I could not switch seats.  The pilot and flight crew needed to know where I was in the event of an emergency.  Now I couldn't disclose that at the time of the request and had to decline.  Then came the looks.  Now a flight attendant wouldn't ask that because they know the reason.  It was usually an individual request.  So I'll reemphasize not to get made at the person who refuses.  There may be another reason."