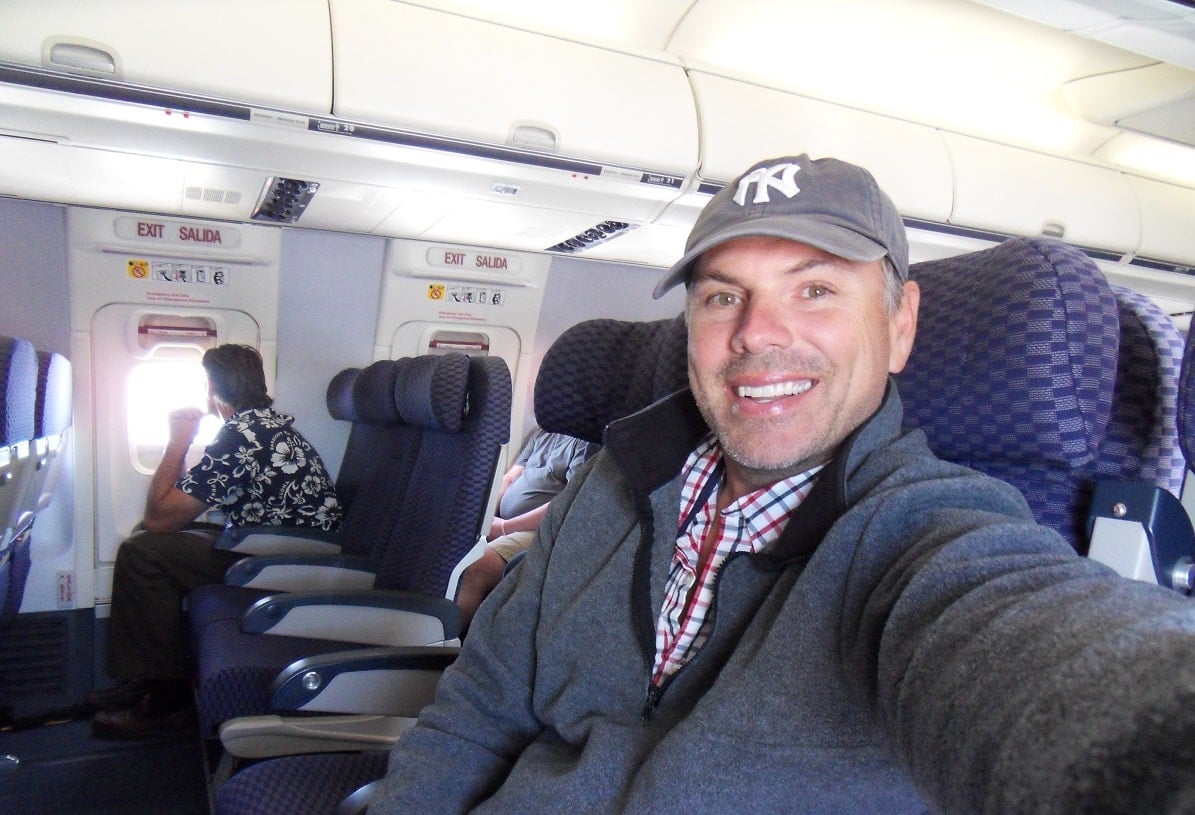 I did a travel segment on Chicago's WGN Radio with legendary broadcaster Bob Sirott recently and one of the questions Bob asked me was how to get the exit row for free?
It's a great question. If you travel often, then you know that the exit row is the most desired row in economy for one reason: It has the most legroom.
What's an Exit Row?
Just so we're on the same page here, let's cover the basics: The official definition of the exit row by the Department of Transportation (DOT) is: "Exit row seats are located in the same row as the emergency exit doors of the aircraft."
RELATED: The Portable Charger You'll Never Want to Leave Home Without
Because of those emergency exit doors, sitting in the exit row comes with great responsibility, which is why there are rules and regulations surrounding them and not just anyone can sit there.
First of all, "FAA regulations prohibit children under 15 and passengers caring for small children from sitting in exit row seats."
Exit Row Responsibilities 
God forbid there's ever an emergency and the flight attendants aren't available to assist. Each passenger sitting in an exit row seat must be able to understand the oral commands given by the crew and perform the following functions if called upon:
Locate the emergency exit
Recognize the emergency exit opening mechanism
Comprehend the instructions for operating the emergency exit
Operate the emergency exit
Assess whether opening the emergency exit will increase the hazards to which passengers may be exposed
Follow oral directions and hand signals given by a crewmember
Stow or secure the emergency exit door so that it will not impede use of the exit
Here's the rest.
I've seen passengers removed from the exit row either because they didn't speak English, were too young or weren't able to help if there was an emergency. In fact, it happened to me once while traveling with my dad, about 10 years ago. My dad can't hear well and when the flight attendant asked him if he understood the directions, he looked bewildered so she made him change seats with another passenger who was more than happy to make the switch.
RELATED: The Travel Gadget Flight Attendants Never Leave Home Without
Just keep in mind that not all exit rows are created equally or as comfortably. That's why I recommend you consult SeatGuru.com to see which seats they recommend because the exit row in between two emergency doors usually doesn't recline and some people don't like that. Some don't like exit row seats because the armrest doesn't go up so it's tight and the tray table is usually in the armrest not on the seatback in front.
I don't mind since it's generally enough room for me and I rarely recline. All I care about is having room to work on my laptop, which is why the exit row (or bulkhead) is key.
In the old days (like 15 years ago and earlier) the exit rows were always free. Then, airline executives got savvy and realized they could make passengers pay more for those coveted seats. So they started charging a premium for the best seats on the plane. Just know what you're paying for before plopping down your credit card since some airlines (ahem, I'm looking at you American Airlines) charge just for sitting near the front of the plane and there's no extra anything!
The best way to secure the exit row is to pay the airline's fee in advance and reserve it since it's a coveted seat. Frequent fliers get it for free so they usually snag it when they book their flights so the earlier you book, the better.
Here are four ways to get the exit row for free:
1. The best way to get an exit row for free is to hold elite status with the airline you're flying. Elite members will often have the option to book premium seats like the exit row for free. Check the airline's membership program details to know what perks come with elite status.
2. Hope the plane isn't full and that the gate agents or flight attendants like you and give it to you for free. It's a slim chance, even if you bring them chocolates like I do almost every time I fly, but it can happen.
3. If there's someone like my dad sitting in the exit row who isn't qualified or doesn't speak English and the crew asks someone to switch, you might get lucky. To increase your chance of this happening, be sure to book a seat near the exit row and pay attention when the flight attendant gives their briefing to the exit row passengers.
4. The best way to score an exit row for free is when the plane is full and the airline upgrades their elite frequent fliers. As I said earlier, frequent fliers are usually seated in these seats so always kindly ask the gate agent before boarding that if they upgrade any frequent fliers, to please think of you to get their now vacant exit row seat. Gate agents are usually swamped so it helps to stay close by and make yourself memorable – like bringing them a box of chocolates.
Bottom line: It's not easy these days to score the exit row for free but it is definitely possible. You just need to be in the right place, pay attention and be lucky.
KEEP READING: How to Never Forget Your Phone Charger in a Hotel Room Again