This post contains references to products from one or more of our advertisers. We may receive compensation when you click on links to those products. For an explanation of our Advertising Disclosure, visit this page.
You may feel motivated to use Capital One Travel when you have a Capital One-issued credit card to find competitive travel booking costs and redeem travel rewards. However, any third-party booking portal is only as good as the airlines it displays fares for. Let's see which airlines you can fly with when booking flights through Capital One Travel.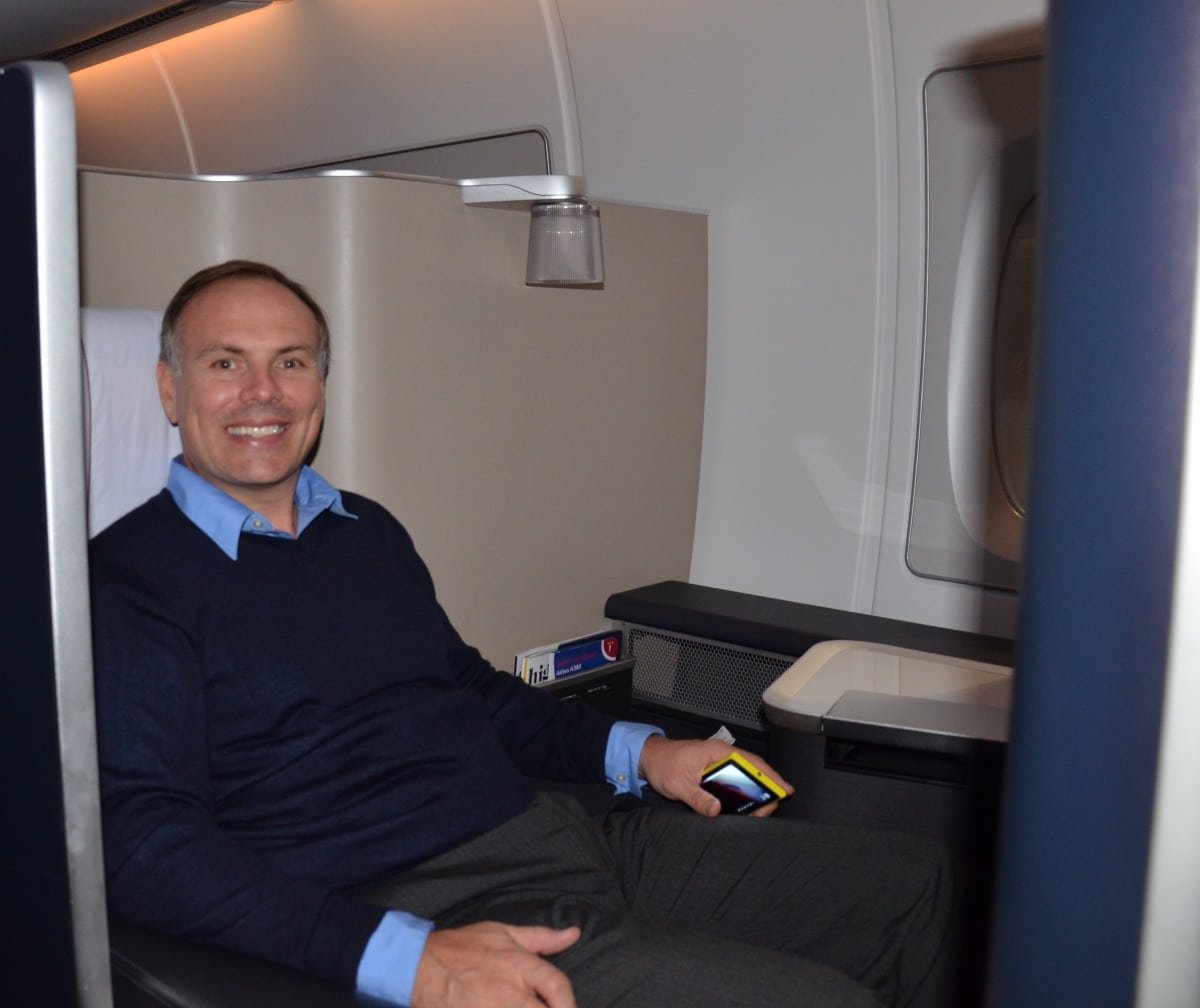 What is Capital One Travel?
Capital One Travel is a third-party booking site that's powered by Hopper. It's possible to book flights, hotels, and car rentals through the platform. Its price prediction, price drop protection, and fare freeze features can help you spend less than just buying a ticket at the current price.
One caveat is that you need a Capital One credit card to book travel on this platform. Additionally, which card you use determines how many bonus rewards you earn on purchases.
For example, the Capital One Venture X Rewards Credit Card earns 10x miles on hotel and car rentals, plus 5x on flights. Booking the same itineraries on other platforms means you only receive 2x miles per dollar.
The Capital One cash back cards can also book travel and redeem rewards through the travel portal along with earning 5% back on hotels and car rentals. For example, I have an eligible card and can use my rewards for cash back or upcoming travel. The redemption value is the same for either option, such as $12.90 in rewards cash or travel.
What are the airline options with Capital One Travel?
Anticipate being able to book flights with most domestic and international legacy airlines such as American Airlines, Delta, United, JetBlue, Spirit, British Airways, KLM, and more. Like other third-party travel portals, you won't see Southwest Airlines flight prices as the carrier requires you to visit their homepage or app. Small discount airlines may also not appear.
According to Hopper (which powers Capital One Travel): "We're happy to work with dozens of airlines around the world to bring the best travel options to travelers. We're sorry if you don't see flight options with your favorite airline. We're always working to add new travel partners to the Hopper app. Stay tuned!"
Participating cards in the Venture and Spark Miles card families can transfer miles to over a dozen airlines at a 1:1 ratio and book directly through the airline. This can be the better option if you prefer booking through the airline instead of an online travel agency or when you have a stack of airline miles that need to be used up.
The Capital One airline transfer partners are:
Aeromexico
Aeroplan
Avianca
British Airways
Cathay Pacific (Asia Miles)
Emirates
Etihad
EVA Air (2:1.5 transfer ratio)
Finnair
Flying Blue
Qantas
Singapore Airlines
TAP
Turkish Airlines
You can also read about how far 75,000 Capital One Miles will go.
Examples of Capital One Travel Flight Searches
Here are some examples of airlines that appear in domestic and international flight searches.
Los Angeles to Miami
Cross-country domestic flights have many options. Airline options between Los Angeles (LAX) and Miami (MIA) include several legacy and discount airlines:
Alaska Airlines
JetBlue
Spirit
This research tool can be a good alternative to Google Flights which lists prices from the same airlines. However, the flight quote layouts are different. Additionally, the Google travel tools may also help you compare prices when booking directly from the airline and several third-party sites.
Related: The Best Credit Cards for Domestic Travel
Dallas to Chicago
This short-haul domestic flight route has several legacy and discount airlines to choose from if you're open-minded to flying from either Dallas airport (DFW or DAL) or to either Chicago airport (ORD or MDW).
The airlines serving this flight destination are:
American Airlines
Delta
Frontier
JetBlue
United Airlines
Spirit
Related: 5 Reasons Not to Redeem Miles for Domestic Flights
New York to Rome
There are also a plethora of options when booking international flights between major airports such as from New York to Rome. This specific search brings up 27 different airlines. Who knew so many flew between these two points?
Capital One Travel lets you compare flights from multiple airports at the departure or destination points. For this example, the New York area airport codes are JFK, EWR, and LGA. Rome has two airport codes (FCO and CIA) with Fiumicino-FCO being the city's major airport.
So, the total number can be lower if you exclude certain airports.
Here is a sample of the airlines from this search:
Aegean Airlines
Aer Lingus
Air Canada
Air France
American Airlines
Brussels Airlines
Delta
Egyptair
Emirates
Ethiopian Airlines
LOT
Lufthansa
Vueling
Singapore Airlines
Swiss
TAP
Turkish Airlines
Related: The Best Credit Card for Europe Travel
New York to Iceland
The online travel portal also does an impressive job listing prices from low-cost international airlines going to less-common destinations. Here are some of the airlines available when flying from the New York City metro area to Reykjavik, Iceland (KEF or RKV):
Air France
Delta
Icelandair
JetBlue
Lufthansa
Play
Scandinavian Airlines
United
Vueling
Related: The Best Credit Cards For International Travel In 2023
Sevilla to Barcelona
Let's say you want to fly from the sunny Spanish Andalusia from Sevilla (SVQ) to Barcelona (BCN) to enjoy the country's northern climate.
Capital One Travel offers flight prices for these airlines:
British Airways
Iberia
KLM
Royal Air Maroc
TAP
Vueling
That's quite an assortment and includes several oneworld alliance members.
Is Capital One Travel Good for Airline Tickets?
Overall yes, Capital One Travel is an excellent option as it works with many airlines when you want to book with money or miles. Its 1:1 transfer partners are suitable for international award flights, but the point transfers may not be worth the hassle of getting domestic flights on partner airlines.
The price prediction tools can help you find the historical average price and current pricing trends to have an idea of how much to pay for a flight, regardless of which airline you choose.
It's easy to compare prices between legacy and low-cost airlines. A notable exception is if you fly on Southwest Airlines, which has always closely guarded its fare prices.
Summary
The airline options from Capital One Travel are similar to other credit card travel portals and independent third-party booking sites. You can screen listings by airline, fare class, and earn travel rewards or redeem Capital One Miles for the various options.
Related Articles: