This post contains references to products from one or more of our advertisers. We may receive compensation when you click on links to those products. For an explanation of our Advertising Disclosure, visit this page.
Frequent travelers know there are a lot of hard truths about the flying experience. Airplane seats are designed for safety, not comfort. International terminals are designed to sell duty-free goods, not get you to your gate efficiently. And frequent flier programs are designed to make airlines money, not to benefit travelers. Getting passengers to redeem points and miles for domestic flights is one of the best ways that airlines keep their mileage programs profitable. Here are five reasons why you shouldn't fall into redeeming those miles for a domestic flight trap.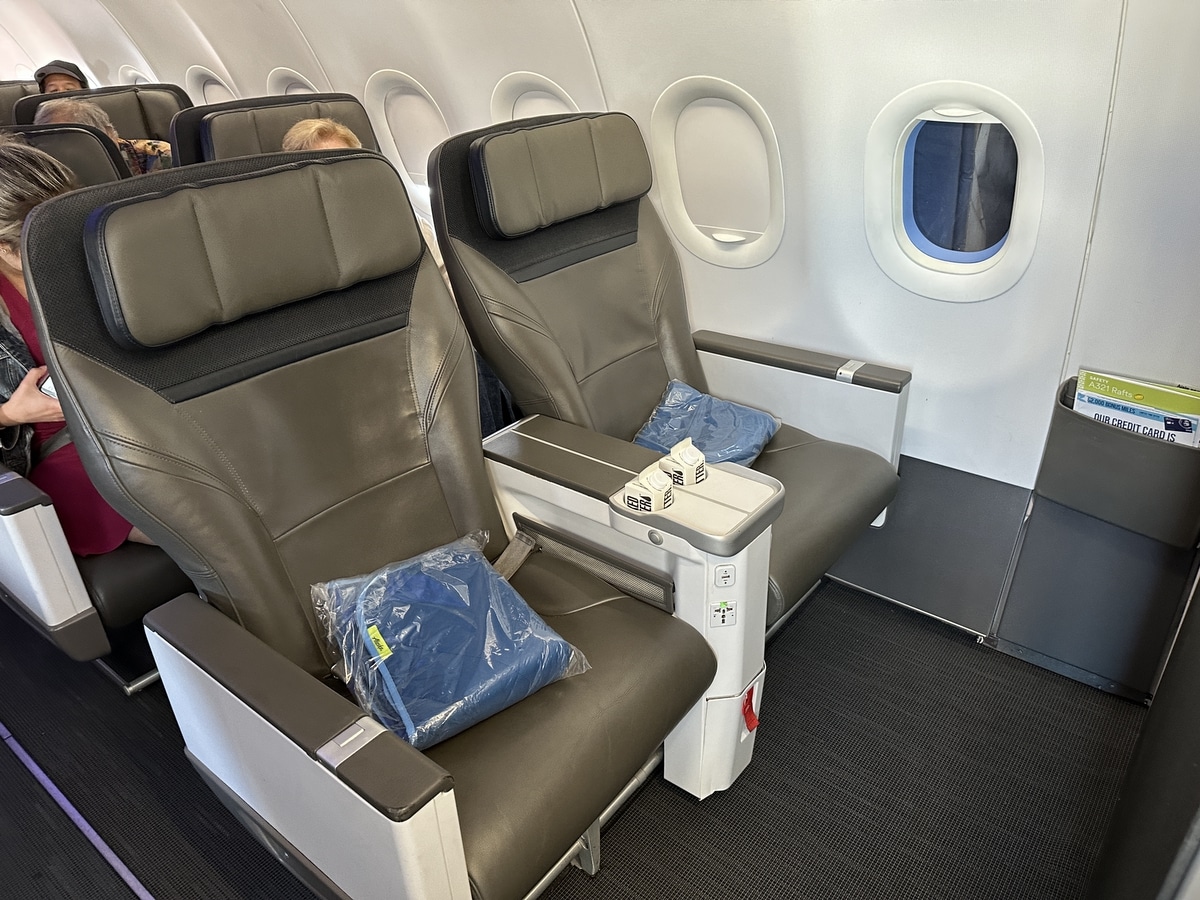 5 Reasons Not to Redeem Miles for Domestic Flights
Let's look at the reasons not to redeem miles for domestic flights.
1. Cash tickets are usually pretty reasonable
The average domestic ticket is around $346. If you redeem 25,000 miles for that ticket, you're getting about 1.34 cents of value for each mile (after factoring in the taxes you have to pay even on award tickets). You get even less if you also have to pay close-in booking fees. And you get even less if you factor in the miles you aren't earning on your ticket.
This doesn't mean you have to fork over cash from your pocket though – if you have bank points like Chase Ultimate Rewards®, Citi ThankYou Points, or American Express Membership Rewards®, often using those to book cash tickets at a fixed rate will allow you to spend fewer points and still earn miles for domestic flights.
2. High mileage prices
Mileage tickets, on the other hand, only keep getting more expensive. While all the major airline programs have maintained their cheapest award tickets around 12,500 miles one way or 25,000 miles round trip, they've also reduced availability at those award levels and added higher and higher price tiers.
Coach awards in the contiguous 48 states on American Airlines go up to 60,000 miles round trip. On United it's 65,000, Alaska goes up to 100,000, and Delta can charge whatever they want because they don't publish award charts. Expect to see even higher prices for flights to Hawaii or Alaska.
3. Poor availability
As mentioned, award space has become increasingly difficult to find on most US airlines, especially at the cheapest prices. Airlines often make a lot of noise about expanded award availability. But if they do, it's almost always for much pricier standard awards.
When you can find availability, it's often on the least desirable itineraries: 2-hour flights leaving at 5:00 in the morning, lengthy layovers, or bizarre double connections. American Airlines is particularly infamous for being stingy with availability. More recently, they've been playing games with award seats by only making connecting itineraries available at the lowest prices. They do this even when a nonstop flight exists that can be booked as a connection from another origin city.
4. Limited airline options
One product of the massive consolidation in the airline industry over the past few years is that the big three airline alliances each only have a single member flying in the United States – American Airlines for oneworld, Delta Airlines for Skyteam, and United Airlines for Star Alliance. This means that if you have miles in any of those programs or their partners, you're usually at the mercy of a single airline for routes and seat availability (though American and several international programs also partner with Alaska Airlines).
On international flights, you typically have a wide variety of airlines at your disposal. This gives you much more flexibility in terms of both availability and customer experience.
For example, in the US you can only use United miles on flights operated by United or a couple of tiny regional carriers. Those same miles can get you from the US to Europe on these airlines:
Aegean Airlines

Air Canada

Air China
Also, Air India
Air New Zealand
All Nippon Airways
Asiana Airlines
Austrian Airlines
Avianca
Brussels Airlines
Copa Airlines
Croatia Airlines
Egyptair
Ethiopian Airlines
Eva Air
Lot Polish Airlines
Lufthansa
Scandinavian Airlines
Shenzhen Airlines
Singapore Airlines
South African Airways
Swiss International Air Lines
Thai Airways
Tap Air Portugal
Turkish Airlines
5. Opportunity cost when using miles for domestic flights
Think carefully about what your travel goals are. Spending 25,000 (or 60,000!) miles on a domestic round-trip flight means you can't use those as part of an international trip that you'd never pay for out of pocket – especially in business or first class. Like using Chase Ultimate Rewards points for flights to Europe. Every mile can only be spent once. Decide what your goals are and save up for them. But don't wait too long because miles never go up in value.
This doesn't mean it never makes sense to use points and miles for domestic flights and travel. If you're able to find cheap award space for an otherwise pricey ticket, or you need to travel unexpectedly on short notice, it can still make sense. You might also find good deals with promotions.
American's reduced mileage awards for credit card holders, United's expanded saver award availability for elite members and United credit card holders, Delta's flash sales for travel cardholders or Alaska's distance-based award pricing are all good options.
Do the math prior to booking. Make sure you're getting the value you want before spending your hard-earned miles.
Related Articles: