I recently wrote a travel tip offering up 3 reasons to always get two hotel room keys. I received several emails from readers saying that they thought you should never throw hotel room key cards in the trash can in the hotel when leaving because they contain your contact information and credit card information. One reader suggested that perhaps it's better to take the hotel key cards with you and shred them later yourself. I did some digging and wrote a tip about the truth about hotel room key cards.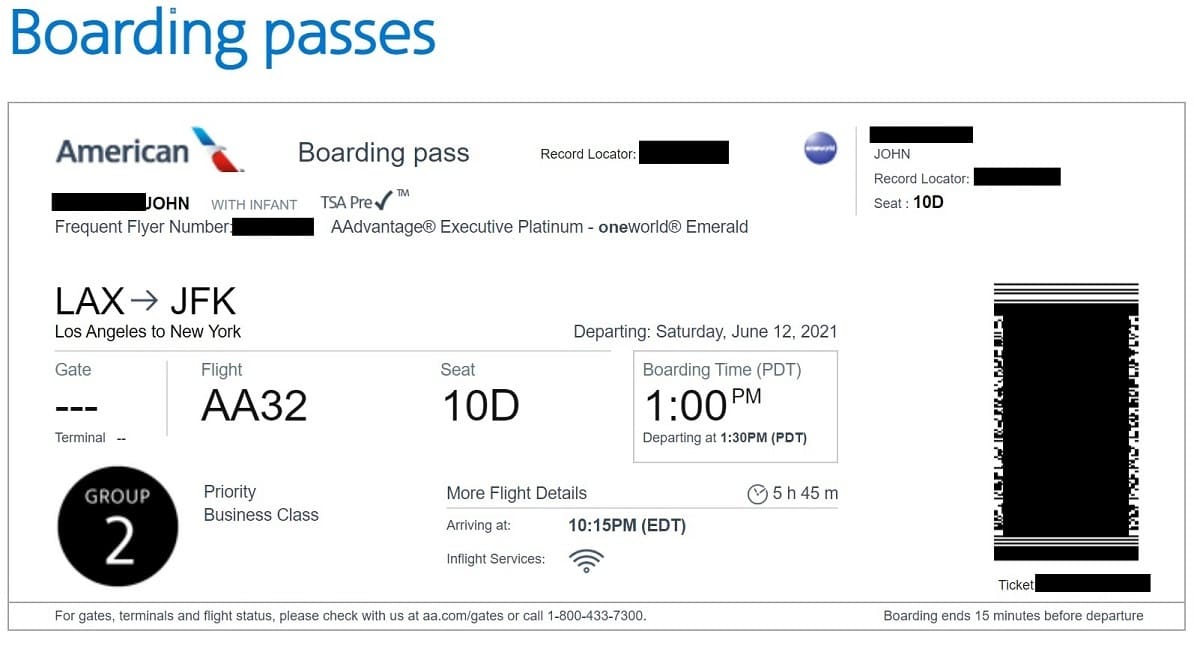 Now, there's a domino effect because I then received multiple emails asking about boarding passes. Here's one from reader Irene: "What about airplane boarding passes? I've been told they have your personal information and need to be shredded at home."
That's a great question. It boggles my mind when I see fellow passengers leaving their boarding passes in the seatback pocket of an airplane, throw it on the ground or toss it in the bag when a flight attendant comes around to collect the garbage.
According to Reader's Digest, airlines aren't the only ones who can scan the barcode on your boarding pass. They say: "It's very easy to download a scanning app on your phone for free, and that means anyone can scan anyone else's boarding pass—for example, one left behind on an airplane, or posted on social media—and gain a ton of personal information very easily."
The article goes on to say that the most important information someone may be able to retrieve is "your airline customer account number, which is linked to your frequent flier miles, and possibly other details of your account including your phone number or email address. Any hacker who's scanned your boarding pass barcode may also be able to see the fare you paid (potentially gaining an idea of your finances), and even the last four numbers of the credit card you used to pay."
There's no reason to take this unnecessary risk so it's important to dispose of your boarding pass safely and securely. Besides the reasons above, I also keep my boarding passes for these two other reasons:
1. Since I used to be afraid to fly, I like to keep all of my boarding passes because they bring back warm and fuzzy feelings of past trips. I've always thought I would do something with them like make wallpaper but that remains to be seen.
2. Even if I wasn't a sentimental packrat, I would keep my boarding pass because it's a record of my trip. And just in case the airline doesn't credit me my miles, I can always get the ticket number off of the boarding pass.
For those who aren't packrats, wait until your miles post and then shred your boarding pass.
If I were a real minimalist, then I would take a photo of my boarding pass and then shred it. That way, I'd have the record. But of course, never post that photo on social media unless you blur out the information you need to keep private.
Do you have more reasons why you keep your boarding pass? One reader, Marcia, commented that she "keep[s] boarding passes for at least 2 weeks post travel. Should you need proof that you were indeed aboard that plane, as I did to receive reimbursement from my health insurer for an out of country claim."
KEEP READING:
–12 Passport Tips That Will Save You Time, Money and Headaches
–The Most Important Thing I Do When I Travel Internationally Is …
–Rick Steves Got Pickpocketed in Paris: Here's What He Wants You to Know
–The Most Important Thing For Travelers to Do According to a Safety Expert
–What You Need To Know About Renewing or Getting an Emergency Passport in the U.S.
Want more travel news, tips and deals? Sign up to Johnny Jet's free newsletter and check out these popular posts: The Travel Gadget Flight Attendants Never Leave Home Without and 12 Ways to Save Money on Baggage Fees. Follow Johnny Jet on MSN, Facebook, Instagram, Pinterest, and YouTube for all of my travel posts.