After "probably about a total of 4,000 days of travel" without being hit by a thief, Rick Steves says he got pickpocketed in Paris one summer. "It was my own fault," he says. "I wasn't wearing my money belt—a small pouch worn at the waist under your clothes. I lost my driver's license, credit cards, and some cash … My experience just goes to show that, sooner or later, if you're not on guard, wearing a money belt—or at least keeping everything properly zipped and buttoned—you'll likely be a victim." RELATED: Why You Should Wear a Money Belt When You Travel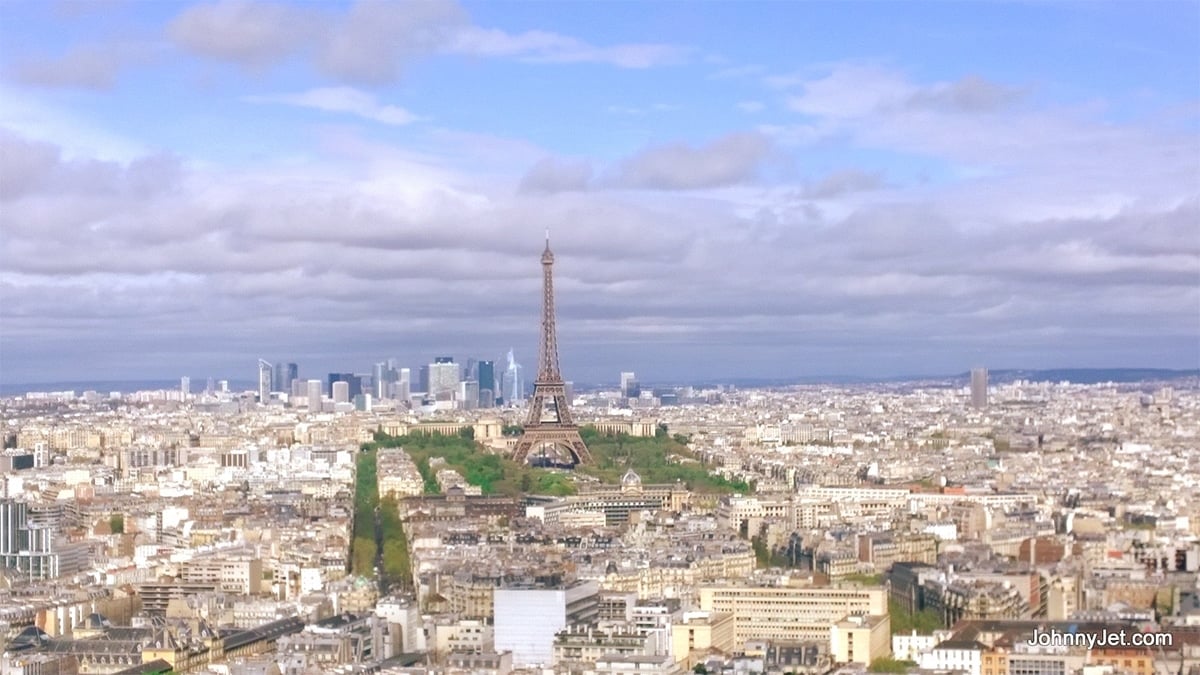 This post contains references to products from one or more of our advertisers. We may receive compensation when you click on links to those products. For an explanation of our Advertising Disclosure, visit this page.
To keep your own valuables safe while traveling, Rick shares the following tips:
"Be prepared: Before you go, take steps to minimize your potential loss. Make copies or take photos of key documents, back up your digital data, and password-protect your devices. Leave your fancy bling at home. Luxurious luggage lures thieves: They'll choose the most impressive suitcase in the pile—never mine.
Leave it behind: Your valuables are most likely to be stolen when they are with you on the street. Your day bag is at high risk. I find my hotel room is the safest place to leave my passport, laptop, and so on. I wouldn't leave valuables out in the open in my room—I just tuck things away out of sight…
Harden targets: Thieves want to quickly separate you from your valuables, so even a minor obstacle can be an effective deterrent. If you're sitting down to eat or rest, loop your day-bag strap around your arm, leg, or a chair leg. A cable tie, paper clip, or key ring can help keep your bag zipped up tight. The point isn't to make your bag impenetrable, but harder to get into than the next guy's."

A money belt is one of the best ways to keep your money, credit cards and other valuables concealed and safe. I'm a fan of Lewis N. Clark travel products like this RFID blocking money belt but you can check out other money belt options here.
More tips to help you avoid pickpockets
Here are more to help you limit your risk of getting pickpocketed when traveling:
KEEP READING
• How to Save Money With a Secret Third Carry-On
• How to Use Your Wireless Headphones to Watch In-Flight Movies
• 10 Airport Security Hacks Every Traveler Should Know
• How to Get the Best Coach Seat on the Plane
• The Sleep Hack Every Traveler Needs to Know
• Never Get Your Valuables Stolen on the Beach
Want more travel news, tips and deals? Sign up to Johnny Jet's free newsletter and check out these popular posts: The Travel Gadget Flight Attendants Never Leave Home Without and 12 Ways to Save Money on Baggage Fees. Follow Johnny Jet on MSN, Facebook, Instagram, Pinterest, and YouTube for all of my travel posts.