This post contains references to products from one or more of our advertisers. We may receive compensation when you click on links to those products. For an explanation of our Advertising Disclosure, visit this page.
Are you looking for ways to earn airline miles outside of flying or making miles credit card purchases? Perhaps you're a frequent flyer or someone who is new to points and miles. The good news is there are several ways to earn airline miles while maximizing your daily habits.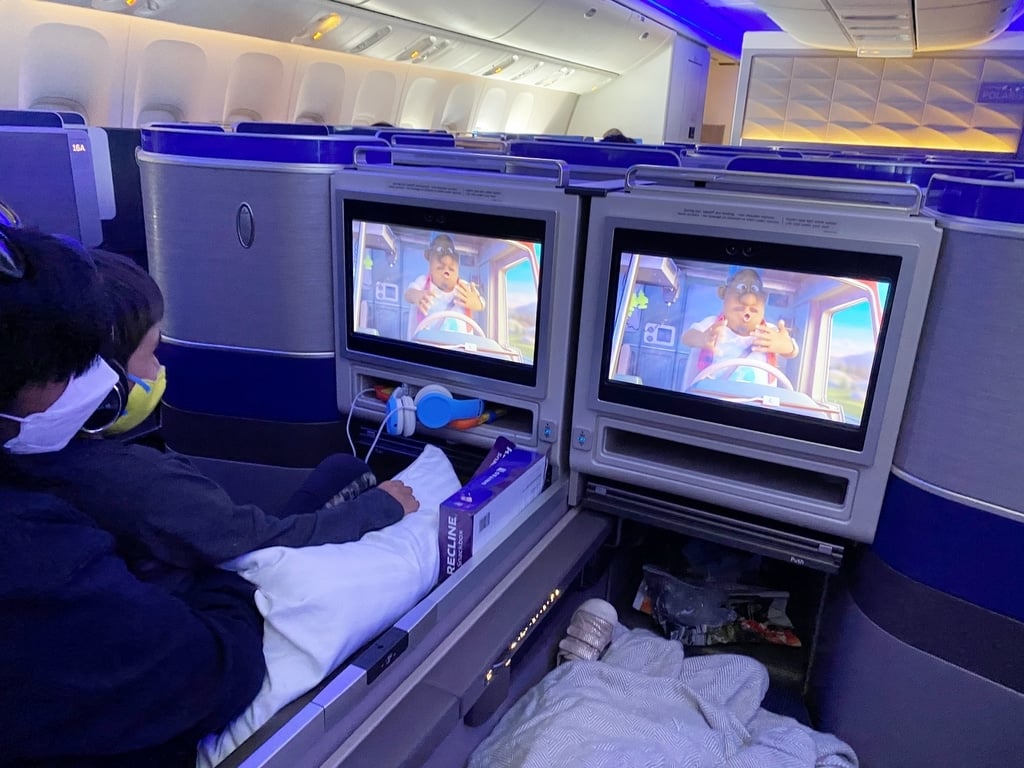 Ways to Earn Airline Miles
Probably the most popular way to earn airline miles (as well as the way to earn a large amount quickly) is through travel credit cards. There are personal co-brand credit cards. Or, you can find business cards.
However, there are several ways to earn airline miles aside from credit cards. While you should still focus on earning credit card signup bonuses first as they require less effort and make a much bigger impact, these creative approaches are worth considering. Note that the options below might not always earn a whole lot. Still, every little bit counts.
Open a Bank Account
A unique way to earn airline miles is by opening a bank account. A few banks will give you airline mile rewards instead of cash rewards.
If your airline doesn't offer banking rewards, you can also earn miles by getting a loan. The next time you need to buy a home, refinance a student loan, or get a personal loan, see if your airline has a lender partnership.
American Airlines
The information for the Bask Mileage Savings Account has been collected independently by Johnny Jet. The card details on this page have not been reviewed or provided by the card issuer.
One of your best options is with American Airlines and a Bask Mileage Savings Account. You can earn 2 American Airlines AAdvantage® miles for every $1 saved annually when you open a Bask Mileage Savings Account. As most bank savings accounts have almost-zero interest rates, airline miles can be more valuable.
You can also earn 2,000 Bonus AAdvantage® miles by depositing $10,000. To qualify for this offer, you must be a first-time Bask Mileage Savings Account customer, open a Bask Mileage Savings Account between March 17, 2023, and May 31, 2023, fund your Bask Mileage Savings Account within 15 business days following the initial account opening and maintain a minimum daily account balance of $10,000 for 90 consecutive days out of the first 120 days following the initial account opening.
Hawaiian Airlines
The information for the Bankoh Hawaiian Airlines® Visa® Debit Card has been collected independently by Johnny Jet. The card details on this page have not been reviewed or provided by the card issuer.
By opening a Bank of Hawaii checking account, you can earn Hawaiian Airlines miles with the Bankoh Hawaiian Airlines® Visa® Debit Card.
You earn 1 mile for every $2 in qualified purchases. You can earn up to 1,000 miles each month. Paying your taxes with your debit card is one way to earn miles if you need to pay this year. Using a debit card instead of a credit card also means you pay lower processing fees.
Dining Clubs
Most frequent flyer programs have a dining rewards program. You will see the same participating restaurants in each airline club as Rewards Network operates the platform.
What is different is how many miles you might earn. Most airlines award between 2 and 5 miles per $1 spent. You will need to activate the offer and pay with your linked credit or debit card. Some offers may require you to briefly review your dining experience.
These dining clubs are an easy way to double-dip and earn credit card points as well. Many travel credit cards earn bonus points on dining purchases. Here are some of the best credit cards for dining and restaurants.
Buy Flowers and Wine for Your Date
Most airlines partner with Vinesse Wines and different flower delivery companies like Teleflora and FTD. Whether it's a special occasion or date night, you can make the night special and earn airline miles in the process.
Live Entertainment
Most airlines give you bonus airline miles when you buy live entertainment tickets. Airlines partner with different ticket platforms. It's possible you can earn bonus miles by attending sporting events, concerts, and live theater.
Here are some of the current airline partnerships:
If you're interested in earning rewards with a credit card, note that the Citi Premier® Card comes with Citi Entertainment access, which gets cardholders exclusive presale opportunities.
Rent a Car
Rental cars can be another convenient way to earn airline miles. It's also possible that you can earn rental car rewards on the same reservation. You will need to book the rental car through the airline website to get frequent flyer miles on your rental.
The easiest way to see the participating car rental partners is within your frequent flyer account. It's possible to earn at least 500 miles per day with some of the largest rentals.
Here are a few partnerships to consider to earn at least :
As a heads up, check to see if there's a fee to earn airline miles. Yes, it's not uncommon for rental car agencies to collect a surcharge on the airline miles you earn.
Paying with the right credit card means you might earn bonus points as this is a "travel purchase."
Related: Best Credit Cards for Travel Insurance
Take Online Surveys
If you like sharing your opinion and filling bubbles, you can answer online surveys for miles.
Some frequent flyer programs partner with a survey company. You can enroll directly from your frequent flyer dashboard and earn an extra bonus on your first survey. Most likely these surveys will cover a variety of lifestyle topics that don't necessarily deal with award flights.
Here are a few airlines currently offer survey rewards:
Another option is using a get-paid-to site like Swagbucks. It's free to join, and you earn points with surveys, online shopping, and watching short videos. Swagbucks' airline partners include American, Delta, and Southwest.
Most surveys take 20 minutes or less but earn relatively few points/miles. But it's a quick way to monetize your time instead of watching Netflix or mindlessly scrolling your social media feeds.
If Swagbucks doesn't have your preferred airline, you can also try e-Rewards. You might also be able to earn bonus points with local shopping offers and by participating in focus groups.
Summary
There are plenty of exciting ways to earn airline miles from your large and small daily purchases. It's possible to earn bonus credit card points to maximize these special airline partnerships.
FAQs
How can I earn free airline miles?
Each frequent flyer program gives you multiple ways to earn free airline miles. You might focus on these possibilities first:
Other ways to earn miles on your daily spending include using the airline's online shopping portal. Booking hotels and rental cars through the airline's travel partners is another option. Plus, some airlines offer bonus miles when you enroll in services such as dog walking, wine clubs, dining clubs, and identity theft protection.
For the miles to remain "free," avoid manufactured spending. In other words, don't spend extra because you can earn more miles. But if you're going to be spending the money anyhow, see if your airline has a special offer that lets you earn credit card points and airline miles.
How do you earn air miles?
There are several ways to earn air miles. One way is by buying plane tickets and flying the route.
But there are other ways to earn miles when you're not flying:
Make purchases with a travel rewards credit card
Rent cars or book hotel rooms with an airline travel partner
Dine at restaurant partners
Shop online using the airline shopping portal
Apply for a loan from an airline banking partner
Answer online services
Each airline may partner with other retail and lifestyle partners. You can earn bonus miles using their services.
Is it worth buying airline miles?
If you need airline miles fast, you may consider buying them directly from the airline. This can be a convenient option when you're days away from booking an award ticket.
However, the redemption value for each mile needs to be more than the purchase price. To "break even," each mile you redeem must be worth at least 3.5 cents each. This is possible when you fly in business class or first class, but it's hard to find a main cabin award seat where your points are worth this much.
If the airline puts mile purchases on sale, buying miles can be more attractive.
Instead, you should focus on earning miles from credit card purchases and supporting airline retail partners (when possible) for your non-travel purchases. Since you are making the purchase whether or not you earn airline miles, this can be a good way to avoid overspending.
Related Articles: