This post contains references to products from one or more of our advertisers. We may receive compensation when you click on links to those products. For an explanation of our Advertising Disclosure, visit this page.
Airline miles are oftentimes the most valuable award travel currency. While many travel rewards are worth around 1 cent each, airline miles can be worth up to 6 cents each for first-class flights. Despite the potentially high valuations, miles are not always worth earning. Here are four reasons why airline miles are not worth it.
Editors Tip: It's better to earn points that transfer to multiple airlines like Capital One points, and the Capital One Venture currently has a 75k bonus!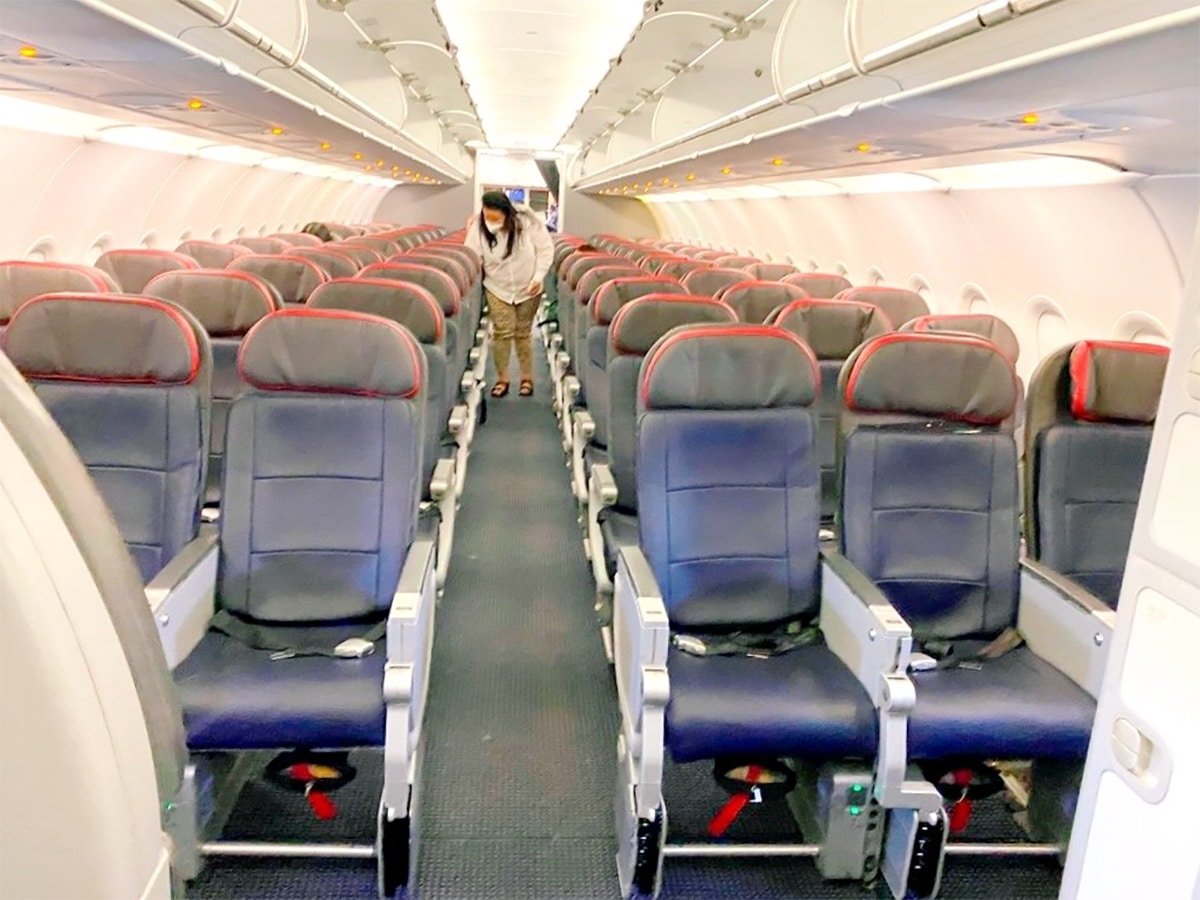 4 Reasons Why Airline Miles Are Not Worth It
Here are several reasons why you may want to think twice about earning airline miles. If these reasons are applicable to you, there is also a solution that you might want to take into account. At a minimum, you might reconsider which frequent flyer programs you earn miles with.
1. Airline Miles Expire
Several airline loyalty programs have their miles expire after a specific time period. Some airlines renew your entire balance each time you redeem or earn more miles. A few airlines no longer enforce expiration dates.
Singapore Airlines KrisFlyer has one of the most restricting mileage policies. All Singapore KrisFlyer miles expire 36 months after you receive them. If you can't earn enough other miles from other qualifying activities in time, you lose your oldest miles.
Some airlines let you pay a fee to extend the life of your extended miles, or you can transfer them to another member. However, either option can cost more than the potential benefits.
Of the largest domestic airlines, only American Airlines' miles still expire. AAdvantage miles expire 24 months after account inactivity. Delta, United, Southwest, and JetBlue miles no longer expire. However, this only applies when your account remains in good standing.
Related: Do Travel Airline Miles Expire?
What To Do Instead
If you have a particular award flight in mind but don't have enough miles, consider applying for a limited-time credit card offer to earn bonus airline miles. This can be a good option if you have an existing balance that will expire soon.
This bonus may also be enough points to book an award flight for international travel.
Related: How to Protect Your Miles and Points from Expiring
2. You're Not Loyal To A Specific Airline
Even if you fly on a regular basis, it may take an eternity to earn enough miles for an award flight. This is typically the case when you live near a major airport and fly the cheapest airline for that route.
You might fly Delta one time, United the next trip, and Southwest another. Although you earn airline miles, these three airliners don't even belong in the same alliance.
Fewer airlines have mileage expiration dates than several years ago. However, most airlines tend to require more miles for economy and premium cabin flights in future years. In other words, your 20,000 miles may not be worth as much five years from now.
An increasing number of airlines also use variable award flight prices. Right now, your desired award flight may cost 35,000 miles under a fixed award chart. Under a variable chart, the award flight can still cost 35,000, but, it can also be higher. If you don't fly that airline enough, the wait may not be worth the extra miles needed to book the flight.
At least if your miles don't expire, you never have to start from scratch if you become a frequent flyer.
Related: The Best Travel Credit Cards
What to Do Instead
Consider getting a travel credit card that offers 1:1 point transfers to your preferred airline. One of the best cards is the Chase Sapphire Preferred® Card. Transfer partners include British Airways, United, Southwest, JetBlue, Emirates, and others.
Each point is worth 25% more than cash rewards when booking award travel on the Chase travel portal. This is a valuable tool when you want to fly with an airline that isn't a Chase 1:1 transfer partner.
Related: Chase Sapphire Preferred Card Review
3. Low Redemption Value
Here's another reason why airline miles are not worth it. There are some awesome routes and airlines to fly (like some of these favorite first-class flights) and your standard run-of-the-mill award flights. Getting the most value from your award flights usually means saving them for first-class or business-class seats.
These seats require a lot more points than flying in coach. But you avoid paying thousands of dollars for your seat. Additionally, your points can be worth substantially more than redeeming them for a coach ticket.
Award space in the premium cabin is harder to find on some airlines than others. In some cases, you may have to book your flight almost a year in advance. To redeem your points on partner airlines, you may even need to call your loyalty program to reserve a seat.
If you don't have the time or desire to redeem your points for these premium flights, the alternative can be domestic award flights.
However, redeeming miles for domestic flights usually have the lowest redemption values.
Why the low redemption value?
One reason why is that these tickets are cheap to buy if you pay cash. Most airlines have a minimum award flight price such as 12,500 miles for a one-way flight. The cash ticket price must be at least $125 just to get a 1-cent redemption value per mile. Remember that 1 cent per mile (or credit card point) is the benchmark redemption value.
Secondly, airlines have "saver" and "standard" award flight prices. Booking a saver fare, for either domestic or international travel, is usually the best time to redeem your miles. However, there are few discount fares per route. Knowing how much more you must pay for a standard fare can make you feel sickening. Here's an example of the American Airlines award chart.
While airlines offer discounted saver awards, many have eliminated award charts with distance-based awards and have moved to variable pricing. As a result, more miles are required when the cash value for a ticket is higher, so the miles usually have the same redemption value regardless of the route.
What to Do Instead
Get a travel credit card to redeem your credit card points for a travel statement credit. The Capital One Venture Rewards Credit Card or Capital One Venture X Rewards Credit Card lets you redeem your purchase rewards for recent travel purchases.
Most travel purchases are eligible for a statement credit so you can easily redeem your miles if you travel regularly. Plus, cardholders can transfer miles to leading travel loyalty programs, including Capital One transfer partners.
4. Buying Miles is Expensive
The two most common ways to earn airline miles are by flying or making credit card purchases. Many airlines also let you buy miles.
Buying miles is a convenient way to top off your account when you lack a small balance to book an award flight. But airlines charge you a premium for the convenience. United Airlines charges $35 per 1,000 miles you buy, meaning each mile costs 3.5 cents each. Your miles must be worth more than the purchase price for the math to make sense.
Periodically, airlines may put mile purchases on sale. These offers can make buying miles worth it.
What To Do Instead
Look for ways to earn miles by shopping online with your airline's retail and lifestyle partners. These purchases can keep your miles from expiring. Instead of buying miles outright, you also buy something you're planning on owning already.
A second option is getting a co-brand miles credit card. Each card purchase earns at least 1 mile per $1 spent on your daily spending. These regular purchases may mean that you don't have to buy miles at a high cost. These purchases may also help you qualify for airline elite status.
Summary of When Airline Miles Are Not Worth It
As you can see, there are certain times when airline miles are not worth it. Airline miles are a handy tool for reducing your travel costs. However, you may appreciate the flexibility of credit card points that are not tied to a specific airline. While you may not get as high of a redemption value as the best first-class flights, you can at least redeem them easily and reduce your cash spending.
FAQs
How much are airline miles worth?
Airline miles are typically worth between 1 and 2 cents each. Points are usually worth 1 cent for economy flights and 2 cents for premium cabin seats, although sweet spots and discounted specials exist for both cabin classes.
Each mile can also be worth more when booking flights on alliance partners or international first-class flights. Depending on the route, your miles can be worth up to 6 cents each. If you find one of these routes, you will need to book it quickly as award space is limited.
Do airline miles expire?
Each airline has a different mileage expiration policy. For most international airlines, your miles expire 18 to 36 months from when you first earn them. You might be able to earn or redeem a small balance to renew your entire balance.
For domestic carriers, American Airlines currently has an 18-month expiration date if there is no account activity. However, these airlines no longer have their miles expire:
Delta Air Lines
United Airlines
Southwest Airlines
JetBlue
Is buying airline miles worth it?
Many airlines let you buy airline miles in minimum 1,000-point increments. But each mile can cost as much as 3.5 cents each. This means you will likely need to find an international business class or first class award flight to redeem each mile for at least 3.5 cents each.
Buying miles may make sense if your current balance is close to expiring and you need just a few more to book a flight. Redeeming your current balance for an award flight is better than losing them if your out-of-pocket cost is still lower than paying cash for your seat.
Do award flights have fuel surcharges?
Unfortunately, most international airlines charge a fuel charge on award flights. Some of the impacted carriers include British Airways, Emirates, Flying Blue, Lufthansa, and Singapore Airlines. This additional expense may mean it's not worth saving up miles for a particular airline when another charges a smaller fee or none at all.
Some of the loyalty programs that don't add a surcharge include JetBlue, Southwest Airlines, Aeroplan (including partner flights), Avianca LifeMiles, and United Airlines (except for Lufthansa partner flights).
Related Articles: