Anyone who knows me knows that I was the biggest mama's boy around. My mom was everything to me and I would have done anything in the world for her. She was simply amazing and I consider myself beyond fortunate to have had her as a mom. Sadly, she died of cancer in year 2000 but there's not a day that goes by that I don't think of her. RELATED: A Tribute to My Mother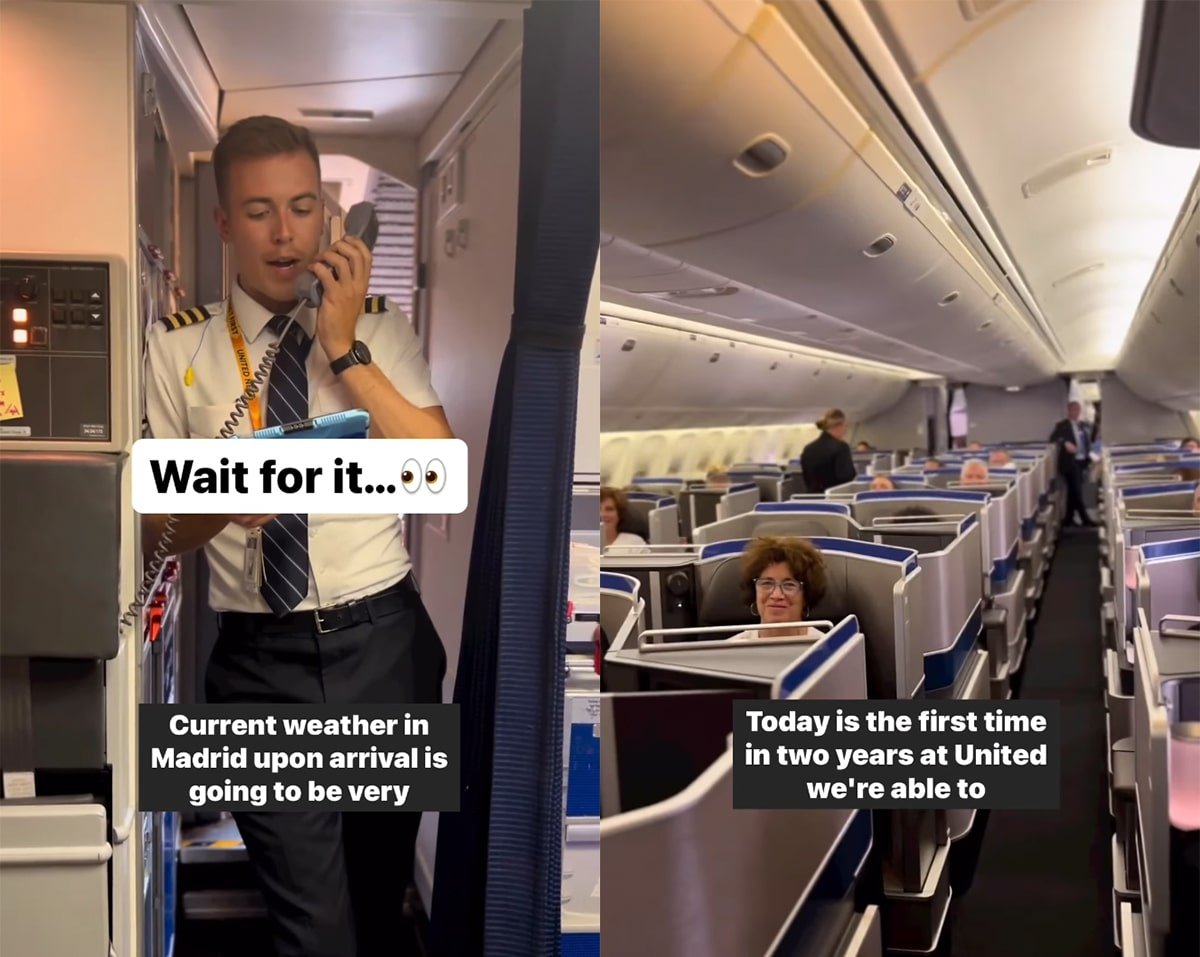 My mom was the first person I thought of when I saw this touching video of a young United Airlines pilot who made a sweet in-flight announcement to all his passengers and his flight attendant mom. You can watch the video or read the transcript below:
View this post on Instagram
"Current weather in Madrid upon arrival is going to very warm, clear skies in the 90s. Finally, as you've boarded us today, you've met some of our most talented flight attendants here at United. They're here for your comfort, but primarily your safety. One of these flight attendants in particular working with us today is not only an exceptional flight attendant, but also my exceptional mom." The passengers on the 767 began to clap and cheer.
The captain goes on to say, "Today is the first time in two years at United we're able to work together. She's been one of my biggest supporters of life and career in becoming a pilot ever since my very first flight lesson."
More cheers and applause erupt from the cabin and the captain continues: "I'm not done. I'm especially honored and excited to be able to fly her for the first time today and to be able to share this experience with all of you on our flight to Madrid. To my mom, I love you and to everyone on board, welcome aboard our family-friendly skies. Thank you."
United shared the video on their Instagram with the caption, "When the person who used to pack your lunch becomes your coworker." That melted my heart right there.
People who saw the video chimed in with comments like this:
"Moms walk so our children can FLY! 🙏🏽 and one day, we can literally fly together.
"Props to all the working Moms out there for inspiring the next generation of dedicated professionals! We see you and we love you!! ❤️
STOPPPPPP the way this made my eyes water 😩😩
"Is the mom looking for a daughter in law? Because 🔥🔥😍😍"
Even @passengershaming who's handles love to show the bad side of travel, commented with three blue hearts "💙💙💙"
The captain's best friend commented, too, saying: "This is one of my best friends since childhood, he's the greatest person and the best pilot you'll ever have! And his mom is the BEST."
What a wonderful and heartwarming story. I hope they enjoy many more flights together.
KEEP READING:–
12 Passport Tips That Will Save You Time, Money and Headaches
–The Most Important Thing I Do When I Travel Internationally Is …
–Rick Steves Got Pickpocketed in Paris: Here's What He Wants You to Know
–The Most Important Thing For Travelers to Do According to a Safety Expert
–What You Need To Know About Renewing or Getting an Emergency Passport in the U.S.
Want more travel news, tips and deals? Sign up to Johnny Jet's free newsletter and check out these popular posts: The Travel Gadget Flight Attendants Never Leave Home Without and 12 Ways to Save Money on Baggage Fees. Follow Johnny Jet on MSN, Facebook, Instagram, Pinterest, and YouTube for all of my travel posts.