This post contains references to products from one or more of our advertisers. We may receive compensation when you click on links to those products. For an explanation of our Advertising Disclosure, visit this page.
Routinely applying for new cards is a popular strategy to earn bonus cash back or travel points. If you're like many people, it's likely that you don't close existing accounts as frequently as you open them. Therefore, you're probably wondering when you can have too many credit cards and what are the potential negative consequences.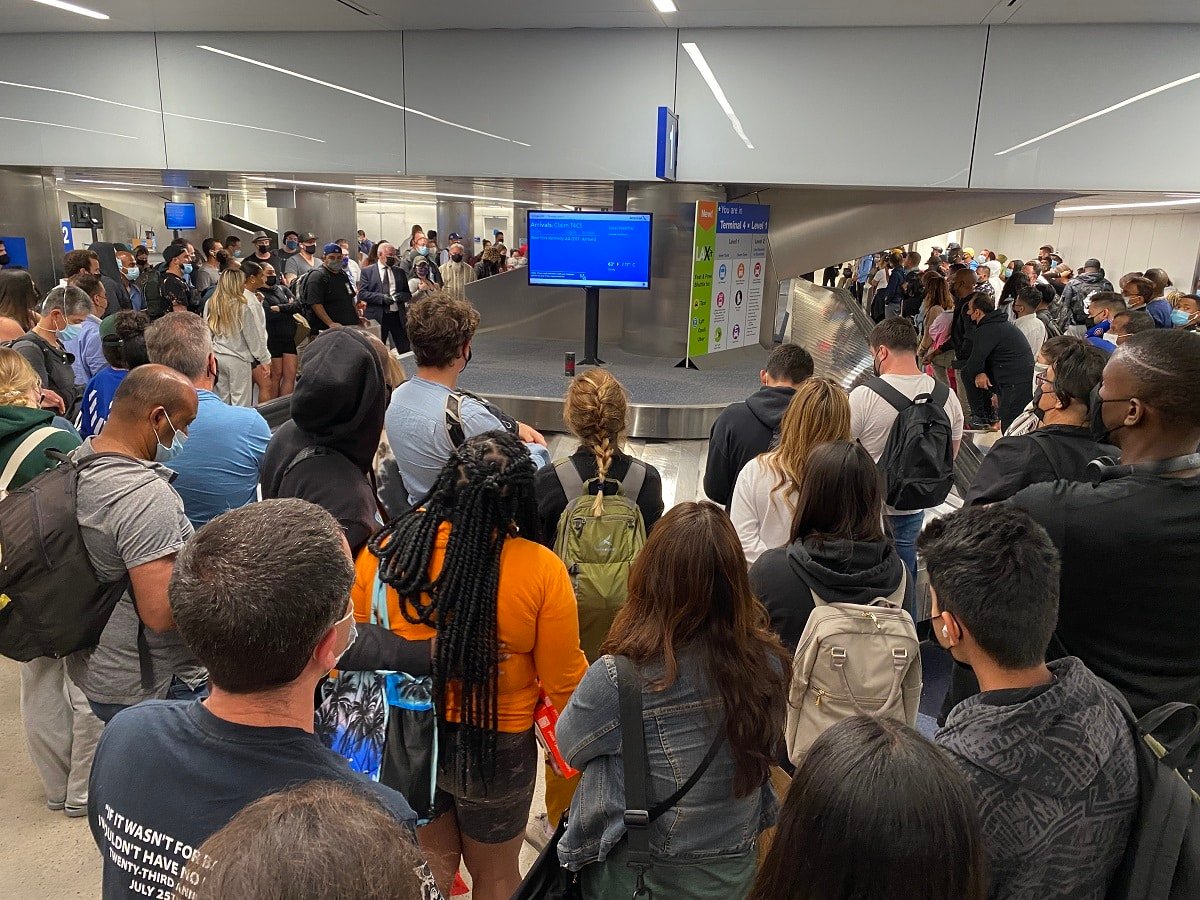 Too Many Credit Cards? Average Number of Credit Cards Per Person
The Experian credit bureau reports that the average American has 3.84 credit cards in its 2020 consumer credit card study. So, anticipate somebody having 3 to 4 open accounts on their credit report.
How Many Should I Have?
The best number is going to be different for each person as it depends on several factors including your spending habits, what type of credit card benefits you redeem, and which cards you already have.
For some, one rewards credit card is plenty as you can funnel all of your spending into a single currency plus enjoy any add-on benefits. However, frequent travelers are more likely to have multiple reward cards to have more ways to transfer points and unlock loyalty program benefits such as free checked bags, automatic elite status, or airport lounge access.
A simple answer is to have as many as you can monitor and pay in full each month. You should also decide if the rewards program and any additional benefits provide more value than the annual fee.
Related: Are Travel Credit Cards Worth It? Here's What To Consider
Best Reasons to Have Multiple Cards
Here are several benefits of having several cards open at once.
Earn Bonus Points
If your spending doesn't fit nicely into a single cash back or travel rewards credit card, you may position your portfolio to earn bonus points on multiple rewards categories.
Credit card issuers usually have several offerings that earn the same type of reward points so you can combine your benefits.
American Express and Chase are two exciting combinations.
To earn American Express Membership Rewards®, you might get The Platinum Card® from American Express which earns 5x points for flights booked directly with airlines or with American Express Travel (up to $500,000 on these purchases per calendar year) and 5x points on prepaid hotels booked with American Express Travel. Then, you can apply for the American Express® Green Card which earns 3x on travel, transit, and dining.
For Chase Ultimate Rewards® points, your best option can be the Chase Sapphire Reserve® or Chase Sapphire Preferred® Card to enjoy the most travel perks. Next, you can get the Chase Freedom Unlimited® to earn 50% more on non-bonus purchases.
Related: What Credit Card is Best for Getting Travel Points?
More Additional Benefits
Many of the best travel cards feature additional benefits that can reimburse travel-related purchases such as incidental airline fees, hotel experiences, and expedited airport security application fees.
Build Credit History
Keeping your old cards open and active can help you build a credit history even if you only use the card for a handful of purchases each year. So, while you may not use that college credit card or starter credit card much, keeping the account active can help your credit score grow.
Your length of credit history comprises 15% of your FICO Score and is the third most influential factor out of five. Only payment history (35%) and amounts owed (30%) have a heavier emphasis. The other two factors are credit mix and new credit each having a 10% weighting.
With all that said, opening new credit cards shortens your average account age and can temporarily lower your score.
When to Have Fewer Cards
You may decide to have one or two credit cards to simplify your finances.
Avoid Annual Fees
A credit card isn't worth the annual fee when you don't use the benefits regularly or if you have graduated from cards for bad credit that are more likely to charge a fee. While you are extending your age of credit, paying a yearly fee for unused cards isn't worth it in many situations.
If you travel internationally, you may also consider switching to a product with no foreign transaction fees.
You may decide to keep the account open if you are planning on applying for a mortgage or another consumer loan in the coming months as an account closure can delay the underwriting process.
Related: Best No Annual Fee Travel Cards for 2023
Earn a Single Rewards Currency
A single credit card may have the best earning potential for your average monthly expenses. This is usually the case with cash back credit cards, especially flat-rate products that earn a fixed percentage on all purchases.
Travelers may also focus on earning airline miles as award flights require a sizable amount of points. Your credit card spending can also make it easy to qualify for airline elite status or get the Southwest Airlines Companion Pass® which allows one travel companion to fly nearly for free.
Credit Card Application Rules
Banks sometimes limit how many cards you can have open or apply for at a time. For example, Chase institutes the 5/24 rule which only lets you open five new cards in a 24-month period from any bank.
Additionally, Chase tends to limit the combined credit limit for your various Chase credit cards to half of your annual income. That means you may need to close a card before applying for another one to be eligible.
American Express allows customers to have a maximum combination of five personal and business Amex-issued credit cards at a time.
Capital One lets you have a combined limit of five personal cards, although three of them will need to be co-branded products. The bank only lets you have two directly-issued cards simultaneously such as one Venture family credit card and another from the Quicksilver or Savor card families.
Related: Credit Score Needed For The Best Travel Rewards Credit Cards
Is Too Many Credit Cards Good or Bad?
Having more cards than you actually need isn't bad when you can monitor the accounts for fraudulent purchases, and you pay off your balance in full. Having multiple cards that are several years old can make it easier to improve your credit score.
However, you should consider trimming the number of credit cards you have if it's causing you to carry a balance or pay a lot in annual fees with minimal usage. Additionally, opening several cards in a short period can cause your score to drop temporarily. It also makes it harder to qualify for competitive loan rates until lenders can confirm you still have good financial health.
Summary of How Many Is Too Many Credit Cards
For most people, having five or fewer credit cards is usually a good option. You have diverse options for earning points and building credit. It's also easy to manage your account and not forget statement due dates or overlook unauthorized purchases. Having between five and 10 cards at once is usually just for frequent spenders and travelers seeking loyalty benefits.
Related Articles: