This post contains references to products from one or more of our advertisers. We may receive compensation when you click on links to those products. For an explanation of our Advertising Disclosure, visit this page.
The differences between travel insurance and credit card insurance aren't always so clear-cut. There are many similarities between the two, but you might not always need travel insurance. Of course, this decision largely depends on the quality of your credit card benefits and your travel plans. Here's what you should know about the differences between travel insurance and credit card insurance.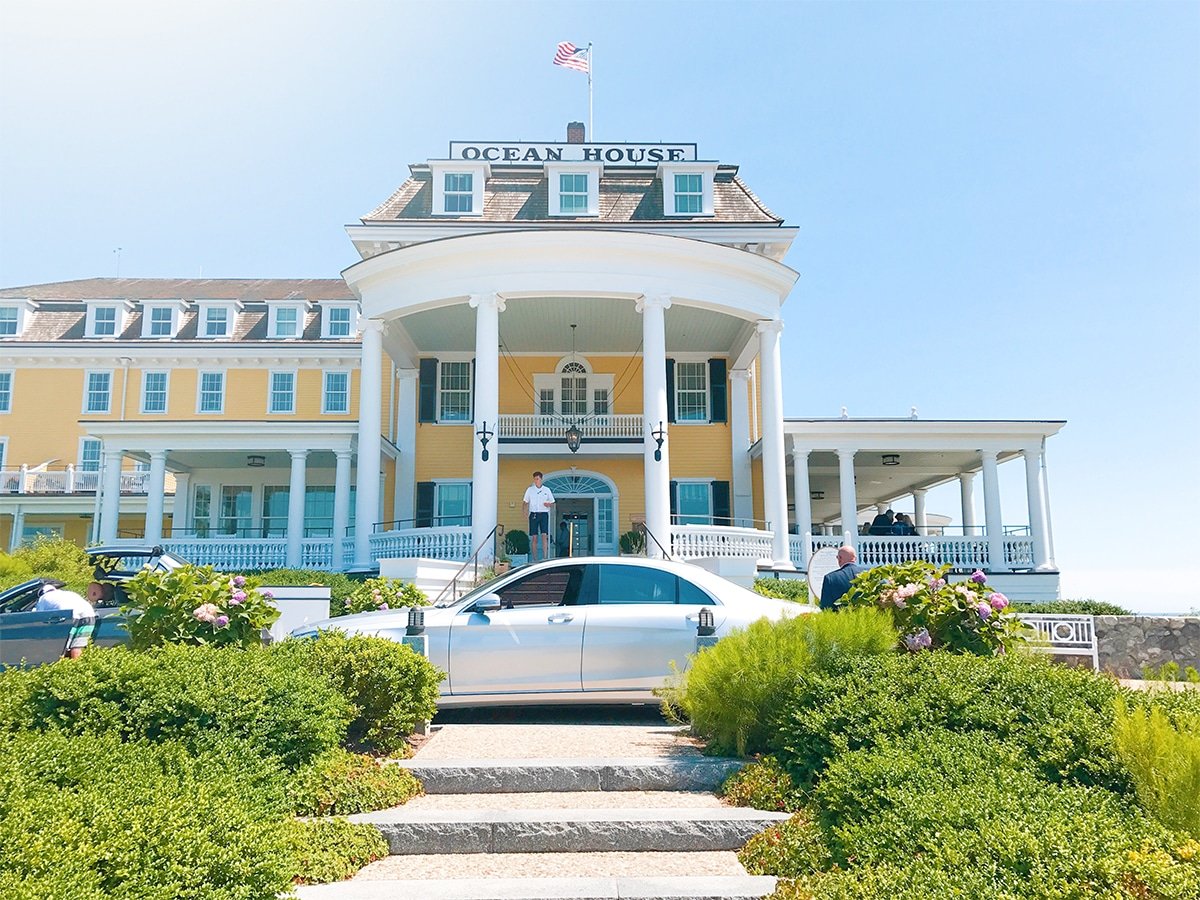 Terms apply to American Express benefits and offers. Enrollment may be required for select American Express benefits and offers. Visit americanexpress.com to learn more.
What Does Credit Card Travel Insurance Cover?
There are some key differences between travel insurance and credit card insurance. Travel rewards credit cards offer the most extensive credit card travel insurance benefits. Even then, it depends on which credit card you own. To qualify for the benefits, you need to charge the covered travel purchase to your credit card.
While some credit cards offer more benefits than others, most rewards cards offer these basic coverages:
Secondary Auto Rental Collision Damage Waiver Protection
Travel Accident Insurance
Lost Luggage Reimbursement (up to $3,000 coverage)
Roadside Dispatch
Emergency and Travel Assistance Services
The above benefits are included with most Visa Signature credit cards. Regardless of the bank issuing your credit card, Visa Signature is the most common rewards card for cash and travel rewards. However, read the terms and conditions for each benefit to make sure your travel plans are covered.
Other credit cards, such as the Chase Sapphire Preferred® Card, offer up to $10,000 reimbursement for non-refundable travel purchases for when your trip is shortened or canceled due to sickness, extreme weather, and other covered situations. It's important to note that credit card benefits don't offer a "cancel for any reason" reimbursement.
For the benefits mentioned above, there are a few key details you need to know.
Secondary Auto Rental Waiver Protection
You need to waive the rental car agency's insurance to qualify for this benefit. Since this is secondary insurance, you need to file a claim with your regular car insurance provider first. After they have paid any benefits, the credit card benefit will cover any remaining costs. In most cases, this might be the deductible for your car insurance policy.
It's also important to note that certain types of rental vehicles (luxury cars, large vans, and antique vehicles) and travel destinations aren't covered by this benefit.
Lost Luggage Reimbursement
Each credit card has a different policy for lost or delayed luggage. Of course, the carrier is responsible for recouping any related expenses first. Visa Signature cardholders can currently be reimbursed up to $3,000 for lost luggage. Some travel cards also reimburse you for essential expenses like clothing and toiletries if there is an excessive delay in getting your luggage.
Roadside Dispatch
With the exception of a few credit cards that offer free roadside assistance, you have to pay for any dispatch services. The credit card concierge won't charge you for their assistance, but you still need to pay the service provider for services like helping fix a flat tire, jumpstarting your car, or unlocking your vehicle.
Travel and Emergency Assistance Service
Similar to roadside dispatch benefits, your credit card company won't charge to connect you with a local travel or emergency assistance provider. But you will pay them for any services needed. So if you need to be airlifted from your travel destination, you will most likely have to pay the travel bill.
What Does Travel Insurance Cover?
Your credit card travel insurance benefits might be sufficient, but travel insurance is almost always going to offer more extensive coverage. Travel insurance should always supplement your credit card benefits by covering large travel and medical expenses.
In these three instances, you should always consider buying a travel insurance policy:
Trips where pre-paid costs are significant
Exotic trips/trips off the beaten path
Keep in mind that you will most likely have to purchase an add-on for extreme sports coverage.
Credit card travel insurance is generally limited to trip protection benefits. Things need to go wrong, and either the travel provider or your existing insurance policy must deny the claim before the credit card benefits kick in.
For instance, on a $5,000 international trip for two adults, you can expect to pay between $200 and $300 for an add-on travel insurance. While you'll hopefully never make a claim, spending a couple of hundred dollars can be worth the tradeoff of saving thousands of dollars for unreimbursed travel expenses.
While you can buy a barebones travel insurance plan with similar benefits, travel insurance can also cover:
Trip Interruption or Cancellation
Emergency Medical Expenses
Travel Delays and Baggage Delays
Change Fee Coverage
Below are the two most valuable benefits of purchasing travel insurance.
Emergency Medical and Transportation Reimbursement
The Allianz OneTrip Prime Plan reimburses the following medical-related expenses:
$25,000 for emergency medical expenses (up to $750 for emergency dental)
$500,000 for emergency medical transportation
If you only rely on your credit card benefits, you will pay out of pocket for either of these expenses.
Trip Cancellation and Interruption Coverage
If your current credit card doesn't offer these benefits, travel insurance can save you thousands of dollars. You will need to pay extra for a "cancel for any reason" rider, but at least it's an option.
For example, most travel insurance policies reimburse the following expenses:
Up to 150% of trip costs for trip interruptions
Up to 100% of trip costs for trip cancellations
These benefits might not be worth the cost when you're only on the hook for a couple of hundred dollars. But they make sense for cruises, international flights, and other long-distance trips.
Hopefully, you have a better understanding of travel insurance and credit card insurance.
When to Use Credit Card Travel Benefits
You should become familiar with your credit card travel benefits. Knowing what events are covered between your travel insurance and credit card insurance means you don't accidentally buy travel insurance with overlapping coverage.
It's best to rely on your credit card benefits in the following instances:
Your trip only costs a few hundred dollars
Renting a car (some travel insurance policies charge extra for this coverage)
Not participating in high-risk sports or activities
If you want a credit card with extensive trip protection benefits, you should consider one of the following:
Chase Sapphire Preferred® Card

Chase Sapphire Reserve®

The Platinum Card® from American Express
When To Buy Travel Insurance
You should buy travel insurance when your trip expenses greatly exceed the credit card benefits coverage.
Some of these circumstances include:
Expensive international flights or cruises
Want emergency transportation and medical treatment coverage
Desire additional peace of mind
Anytime you travel internationally or book a luxurious trip, travel insurance can be well worth the purchase. After all, you never know when you might get sick, a volcano erupts, or another unforeseen event happens. If your travel is non-refundable, you may never recoup your purchase without travel insurance.
Summary of Travel Insurance and Credit Card Insurance
Credit card travel insurance benefits typically cover rental cars and canceled trips. Travel insurance generally offers more generous coverage amounts for medical-related expenses and other miscellaneous travel charges and delays. Depending on your travel habits, the credit card benefits might provide all the coverage you need.
Whether or not to get travel insurance and credit card insurance all depends on the cost and destination of your trip.