As a former 'carry-on only' kind of traveler, I would never dream of packing my hair dryer when I travel. In an effort to conserve space and streamline my packing process, I'd eliminate anything that I knew the hotel would already have. That included shampoo and conditioner and of course, a hair dryer. Why take up valuable suitcase space with these items when you don't really need to cart them along? TIP: I'm wiser now. This is the all-in-one hair dryer brush that I never travel without.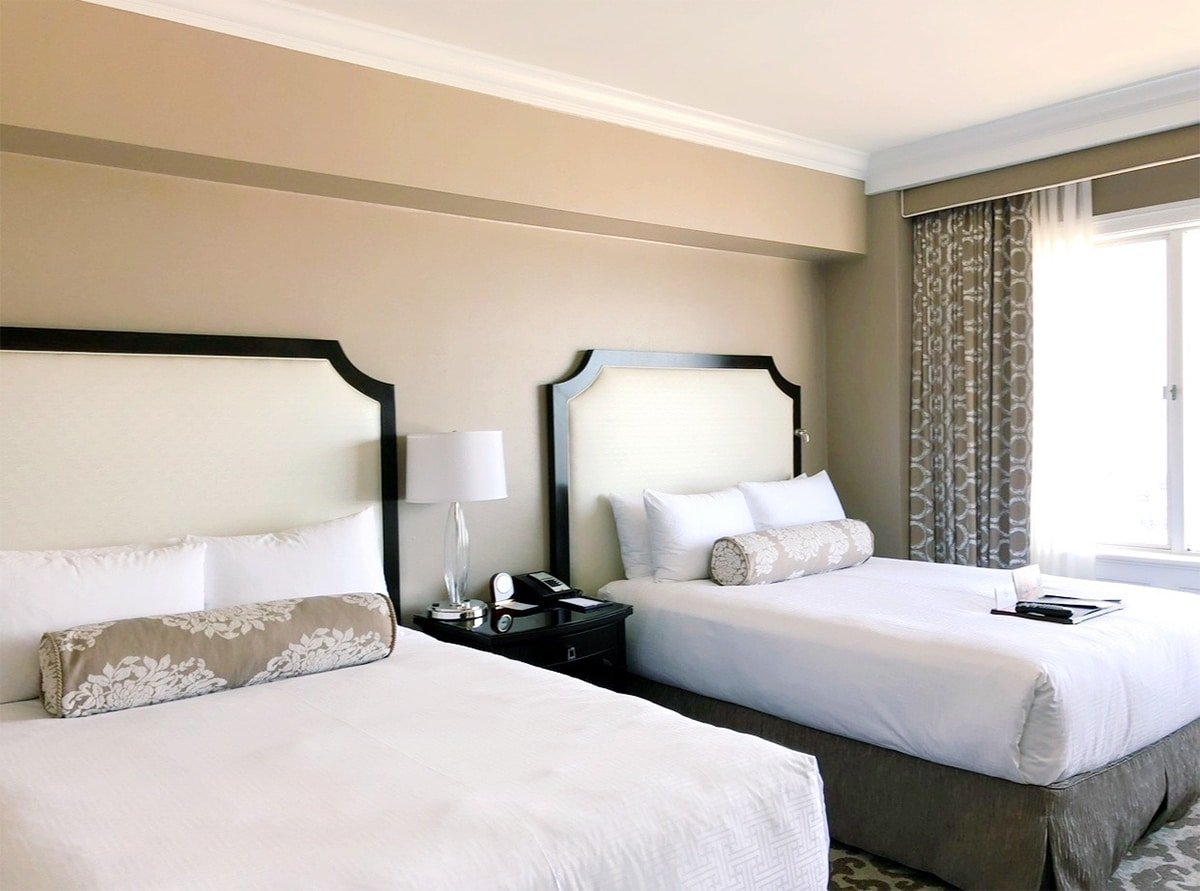 This post contains references to products from one or more of our advertisers. We may receive compensation when you click on links to those products. For an explanation of our Advertising Disclosure, visit this page.
Well, after reading this, you might change your mind about using the hotel hair dryer …
ABC News conducted an in-depth investigation about hotel hygiene and there was a surprising finding. It's been well researched and widely shared that things like the bed spread, remote control and drinking glasses in the bathroom are pretty nasty but until now, the hotel hair dryer has flown quietly under the radar. But according to the results of the ABC study, the hair dryer is one of the dirtiest items in your hotel room.
RELATED: The All-in-One Hair Styling Tool Travelers Need
Microbiologist Chuck Gerba is behind the findings. After swabbing things in nine different hotel rooms in the Los Angeles area, he discovered just how disgusting hair dryers are. In fact, in some cases, the hair dryer in your hotel room might be even dirtier than the toilet, if you can believe that. "There must be some things you can do with a hair dryer that I am not aware of, because some of them were pretty germy," he said.
So, why are hotel hair dryers so dirty? According to the study's findings, it's because the hair dryer is often overlooked when the room is being cleaned. While the toilet might be cleaned after every guest checks out, the hair dryer might not be disinfected for months, maybe even years.
RELATED: Shocking Hidden Camera Video Will Make You Think Twice About Getting Your Hotel Room Cleaned
"The biggest concern in a hotel room is picking up cold, flu virus or viruses that cause diarrhea," Gerba said. "It doesn't take very many to make you ill." If the thought of all those germs makes your skin crawl, take precautions to protect yourself. Pack disinfectant wipes in your bag and wipe everything down: Light switches, door handles, the remote control and, apparently, the hair dryer. Or just bring your own!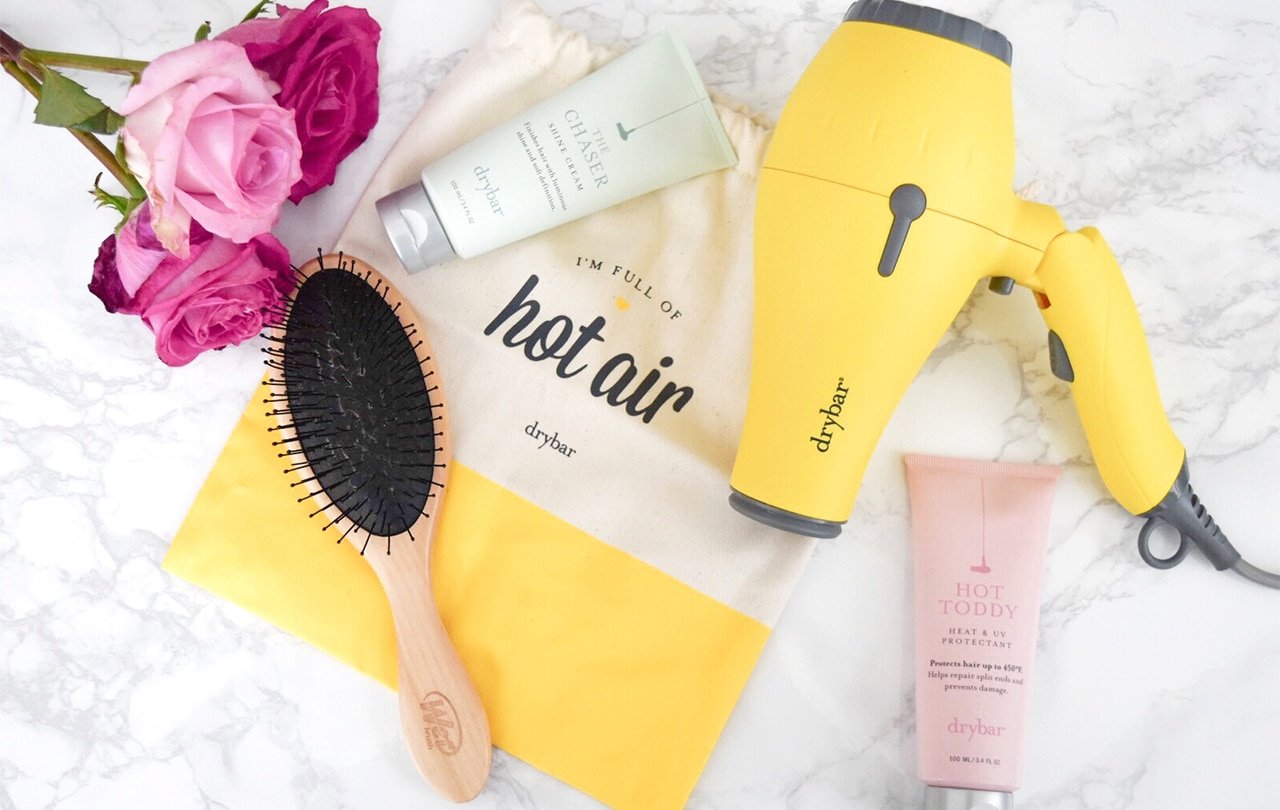 I've tried a lot of hair dryers in my day but the only one I use now is the Baby Buttercup Travel Blow Dryer from Drybar. There are lots of reasons to love this peppy little hair dryer. First, its cheery colour is sure to add a dose of happy to your morning routine. But more importantly, it packs a big punch for a compact travel hair dryer. It features ionic technology, which is said to improve your hair's condition by reducing the frizz factor and amping up its shine. It's got a powerful motor to dry hair quickly (unlike a lot of travel hair dryers, which take ages to dry long, thick hair like mine.) And it offers up most of the same features of a regular sized hair dryer like two speed settings, two temperature settings and a button to give your hair a cool shot. It's pricey for a travel hair dryer but it's so compact and powerful that I use it every day at home, too. I love how lightweight it is and it comes in an adorable canvas travel bag that says 'I'm full of hot air!' Check out other travel hair dryers here.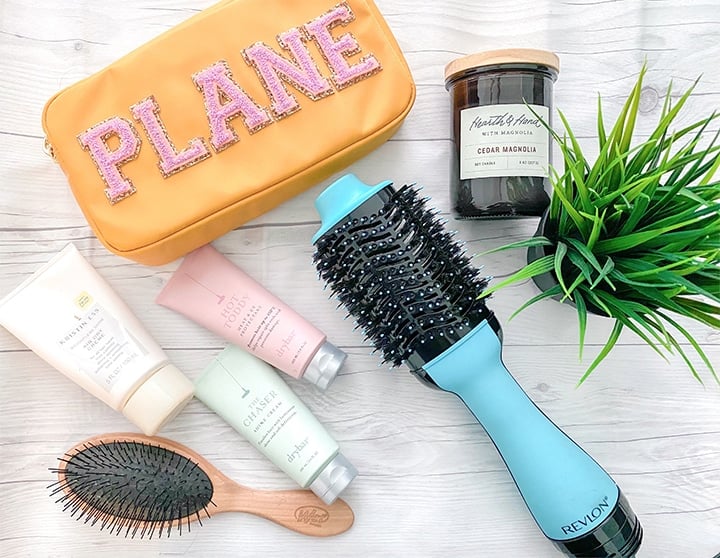 And while we're on the topic, if you need more than one hot styling tool for your hair, then you definitely need to invest in the Revlon hair dryer brush, which was a total game changer for me. It is a brush, a blow dryer and a hair straightener all in one and I use it every day. You can read more about it here and buy it on Amazon here.
All I know is that after reading the results of ABC's hotel hygiene study, I won't be leaving home without my own personal hair styling tools again.
KEEP READING: 
–The Most Comfortable High Heels You Will Ever Wear … Seriously, They Are a Game-Changer
–An Easy Way to Get Healthy Right Now
–Why Packable Jackets Should Top Your List of Winter Travel Must-Haves
–Add These 8 Items to Your Toiletry Bag When You Travel
–Why Packing Cubes Are a Travel Essential

Want more travel news, tips and deals? Sign up to Johnny Jet's free newsletter and check out these popular posts: The Travel Gadget Flight Attendants Never Leave Home Without and 12 Ways to Save Money on Baggage Fees. Follow Johnny Jet on MSN, Facebook, Instagram, Pinterest, and YouTube for all of my travel posts.