With the worst of the Covid-19 pandemic seemingly behind us and the busy summer season almost upon us, American demand for travel is expected to be much higher than normal. And if you're planning to be among the millions of people traveling this summer, the U.S. State Department has issued a warning about passport wait times to help you be better prepared. RELATED: 12 Passport Tips That Will Save You Time, Money and Headaches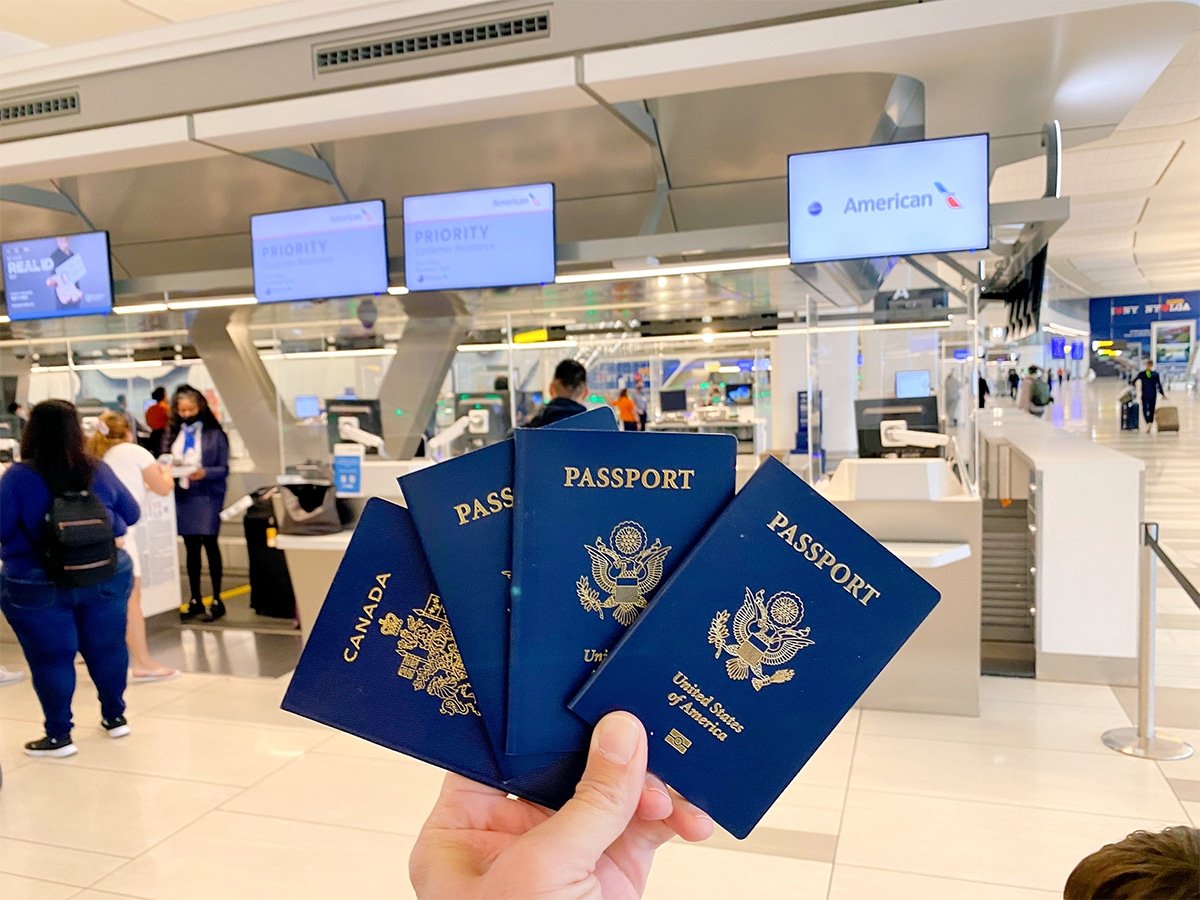 This post contains references to products from one or more of our advertisers. We may receive compensation when you click on links to those products. For an explanation of our Advertising Disclosure, visit this page.
U.S. Secretary of State Anthony Blinken has said that the State Department is facing an "unprecedented demand" for passports, indicating that the already busy summer travel season is going to be even busier than usual.
According to Blinken, the current wait time for a regular passport is about 10 to 13 weeks and if you need to get an expedited passport, expect to wait about seven to nine weeks. The State Department says that they have increased resources and staff to deal with the mounting demand.
According to CNN, the State Department is "getting 500,000 applications a week for passports, which is 30 to 40% more applicants this year than last year."
Blinken says that historically, "the demand's been cyclical, the busy season is kind of March to late summer. Basically it's full time now. We were authorizing overtime, we've opened satellite offices, we're organizing cores at the headquarters to assist in processing, processing times."
Passport processing times will increase later this week for new applications. If you are traveling internationally this year, we recommend that you apply for your passport well in advance of your trip to avoid added travel stress. https://t.co/FiI0XR8Okl pic.twitter.com/UFYmP8OqIC

— Travel – State Dept (@TravelGov) March 20, 2023
You may remember that the State Department had launched a pilot program whereby Americans who already had passports could renew their passport online but Blinken says that the program has been halted "to make sure that we can fine tune it and improve it before we roll it out in a bigger way. We expect that 65% of renewal customers for passports will be able to do so online once this program is fully up and running."
If you're planning to travel this summer and need to apply for a passport or renew your existing one, you'll need to act fast in order to get your passport back in time for your travels. I highly recommend you read my 12 passport tips that will save you time, money and headaches for more information to help you plan your upcoming travels, from adding extra pages and finding out if you need a visa for your destination country to getting an expediter and keeping your passport safe.
The State Department has also answered some Frequently Asked Questions here, which will help with your planning:
Passport FAQs:
We're working hard to get passports out the door. Please find answers to some of the most frequently asked U.S. passport questions below: pic.twitter.com/DMvpzjWdoY

— Travel – State Dept (@TravelGov) March 21, 2023
And if you need more help, the State Department offers this advice:
Note: our call volumes are often highest on Mondays. You can get many questions answered using one of the self-service tools online at https://t.co/KvYyV5RT9N. You can also monitor your status at https://t.co/7zZnfRJG5G or with your MyTravelGov account if you applied online.

— Travel – State Dept (@TravelGov) March 21, 2023
I was actually featured in a story on The Points Guy recently titled, Why you should book summer travel now — or at least get started. If you subscribe to my newsletter, then you know what my advice was, "No matter when you plan on flying this summer, always set a fare alert to make sure you're getting the best deal. Savvy travelers can even create one after they book their tickets that way, if the price drops, they can get a travel credit."
I've been preaching this for years and this year, it's never been more important given this unprecedented demand for travel. The airlines just don't have enough staff or aircraft to even accommodate 2019 numbers let alone numbers that exceed them. So you know no what that means? Simple laws of supply and demand. Prices are going to be through the roof, lines will be long and baggage will be lost (try not to check a bag but if you do, pop an AirTag in each of them.)
KEEP READING
Want more travel news, tips and deals? Sign up here for Johnny Jet's Daily Travel Tip newsletter! Just fill in your email address and check the Daily Travel Tip box—and you'll have Johnny's best tips, straight to your inbox each day!