Every January, I make sure I make one of my Daily Travel Tips (sign up here for the free newsletter) to remind people to go find their passport and look at the expiration date. If it expires within the year, renew it now. And every year, like clockwork, I receive multiple messages from readers, thanking me for this simple advice. I also recently wrote about how Americans' demand for travel is much higher than normal so the U.S. State Department has issued a warning about passport wait times, to help you be better prepared.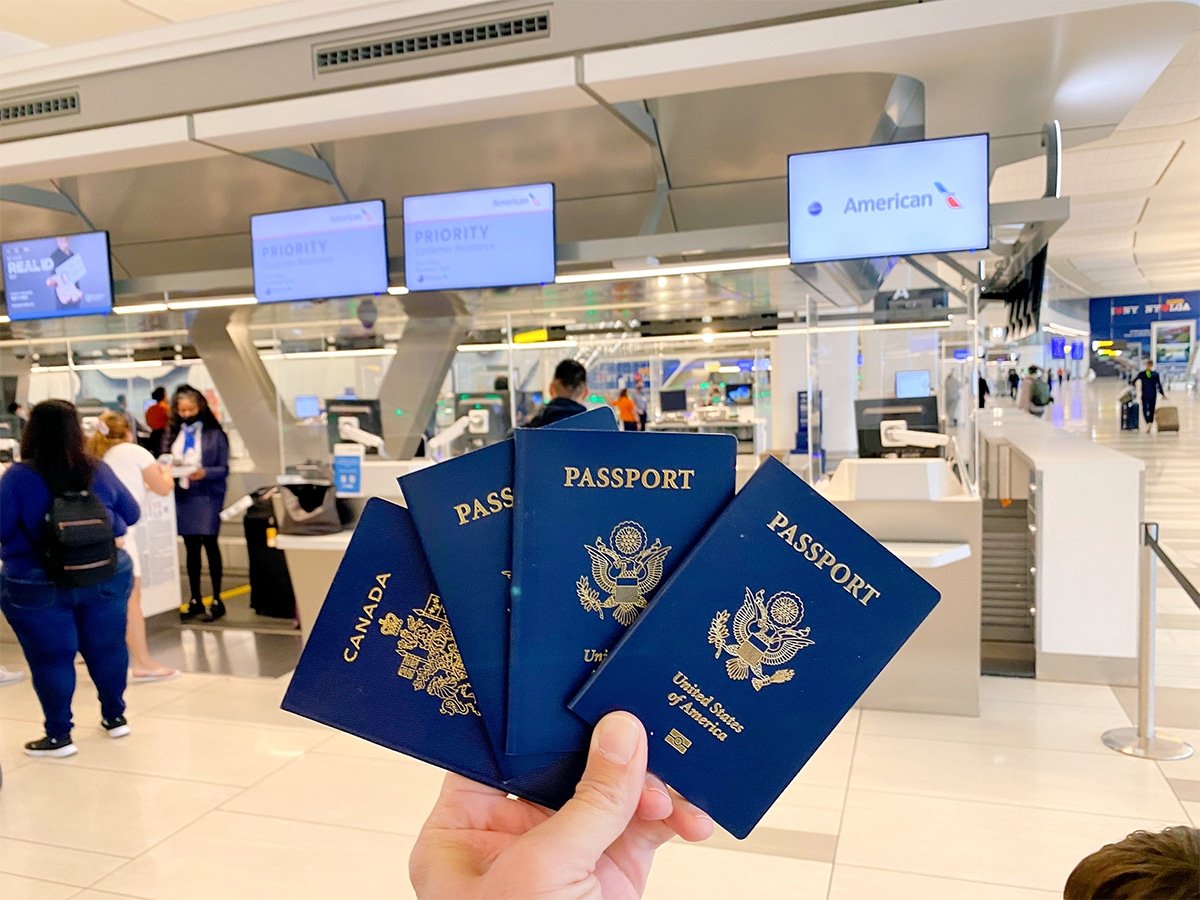 Many Americans don't realize that if your passport expires within six months of your arrival, many countries won't let you in. Fortunately, the airline agent will most likely stop you from boarding the plane since they could get a heavy fine for allowing you on. But if you somehow slip by the agent, you most likely won't get through border control at your destination. And you know what that means? You will have to immediately return to your home country and on your own dime. So if you just got off of a long-haul flight, you will be getting right back on one without leaving your destination airport.
RELATED: 12 Passport Tips That Will Save You Time, Money and Headaches
There's a recent story in Yahoo titled: Woman not allowed to fly internationally despite having 6 months until passport expires: 'It's so crazy that your passport expires before it expires.'
"Nneoma (@astoldbynneoma) and her family had planned a family trip to celebrate her mother's birthday for over six months, however if she didn't get a brand new passport within 24 hours to catch up with her family, all her money and effort would go to waste. Her passport expired five months after her flight date, however there are some countries that require your passport to be valid for at least six months beyond the dates of the trip."
Nneoma created three vlogs, which you can watch below, of her passport experience. You can see that the ordeal was time consuming, expensive and an emotional rollercoaster. She couldn't get an appointment at the passport office in her home town of New York City for a same-day passport so she had to fly to Buffalo to get one and then fly back the same day to make her flight to Dubai that night.
BTW: If you're wondering why this rule is in effect, I've been told it's because the host country doesn't want to be responsible for you after your passport expires if, God forbid, something happens like you get injured and end up in a local hospital.
In a related story, ABC7 NY just ran a piece about the best ways to get passports faster as renewals are taking months. According to the article, now the passport process is taking up to 10 to 13 weeks. If you need it sooner, you have three options:

-You could pay $60 to expedite and get it within 7 to 9 weeks
-If in in a bind and traveling within two weeks, call the National Passport Information Center and request an appointment. However, appointments are not guaranteed and may not be available in your state.
-Lastly there's an emergency exception if a relative died or is dying and you can get a passport processed in as little as three days.
ABC7 NY also shares these most common passport mistakes:
-Incomplete applications — make sure to take a few minutes to proofread it before submitting.
-Last minute applications. The rule of thumb is to leave at least six months for processing.
-And the number one reason passports get delayed: bad passport photos, like shadows, wearing hats, not looking at the camera.
The takeaway here is twofold. Firstly, always make sure that your passport isn't expiring within the six-month timeframe of your travel dates. And if, like Nneoma in the videos above, you need a passport at the very last minute, there is a chance you can get one if you have the will, the know-how and the luck. In Nneoma's example, she was willing to fly almost 400 miles to go to a passport office that had availability for same-day appointments. So if the closest passport office to you has no availability, start looking at surrounding areas and consider jumping on a plane.
I did something similar to get a NEXUS/Global Entry appointment when the Toronto airport office closed during the pandemic. My family and I drove 90-minutes to Buffalo. Here's the story and why you might want to get NEXUS/Global Entry.
If you have any questions regarding passports, the process and applications, check out the U.S. State Department passport help page.
KEEP READING
Want more travel news, tips and deals? Sign up to Johnny Jet's free newsletter and check out these popular posts: The Travel Gadget Flight Attendants Never Leave Home Without and 12 Ways to Save Money on Baggage Fees. Follow Johnny Jet on MSN, Facebook, Instagram, Pinterest, and YouTube for all of my travel posts.