If you subscribe to my free daily travel tip newsletter then you already know the secret referenced in this story's headline. I write about it often since these days, it seems there are more travel delays and cancelations than ever before. It's probably because airlines are trying to recoup their loses from the pandemic and they're still short-staffed in almost every position but especially the most important one … the pilots. RELATED: What to do in Weather Delays and Flight Cancellations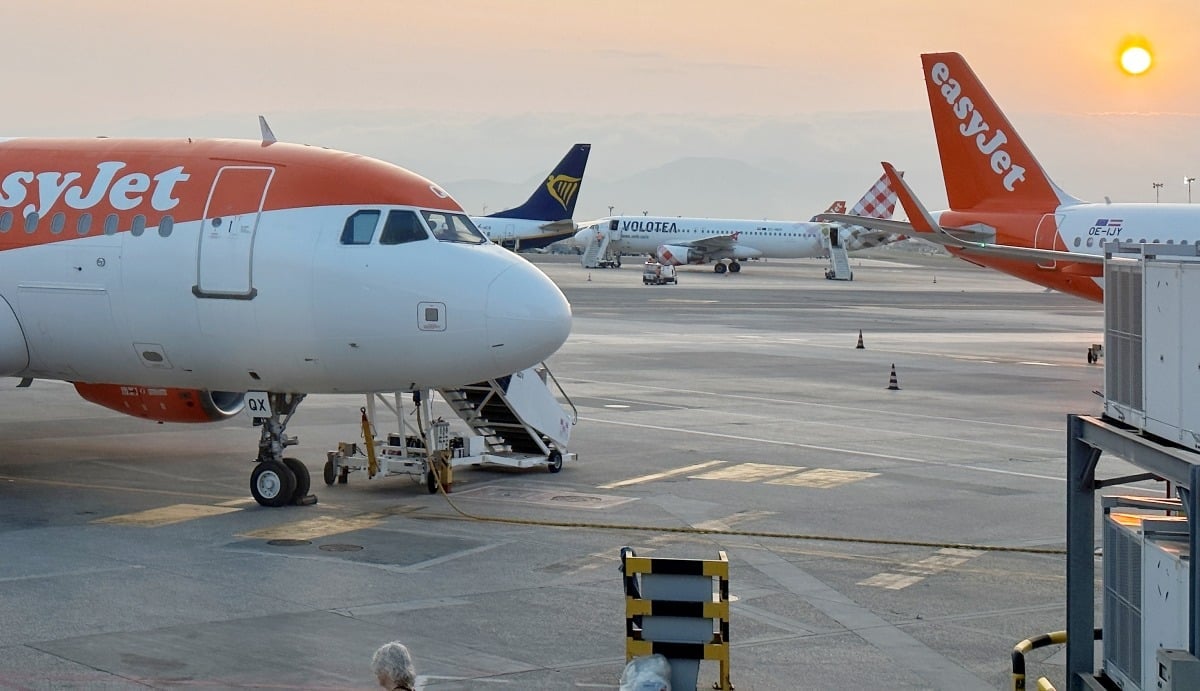 There are also more people flying than ever, yet there are fewer seats in the sky. Airline manufacturers can't build planes fast enough but even if they could, airlines can't hire and train pilots overnight. It all takes time.
According to Reuters, "American [Airlines] has said it has as much as 50 underused mainline jets and about 150 regional aircraft grounded because of a shortage of pilots. Tajer, the union rep for American's pilots, said while the company is not facing a problem in attracting pilots, it is hard pressed for enough instructors to train them."
The TSA reported that on July 8 they had 2,430,950 people pass through U.S. security checkpoints. In 2020, that number was 656,284. In 2019, pre-pandemic, it was 2,312,178. Unfortunately, thanks to a nasty storm that disrupted the Northeast corridor yesterday, there were 2,009 flights canceled and 8,189 delayed. Those numbers are in the top five for the year.
Once airlines cancel that many flights, it's not a quick fix. Not only are planes out of position but so are the flight crew who might have gotten stuck or couldn't catch a flight to commute to their destination.
According to FlightAware.com, there are already 455 flights canceled within, into, or out of the United States today and it's just 8:55am EST. It's more than double for flights delayed and the hotspots are again the Northeast with New York LaGuardia's (LGA) leading the way, followed by Newark (EWR), John F. Kennedy (JFK) and Boston (BOS). Philadelphia (PHL), Toronto (YYZ) and Reagan National (DCA) round off the dubious top 10 list.
So what does every travel expert, including me, say is the number one way to avoid cancelations? Take the first flight of the day. I know it's no fun waking up in the middle of the night and getting to the airport at 4:30am for an early morning departure but if you don't want to deal with delays and cancelations, this is the way to go.


I just dragged my family out of bed at 4am last week in Naples, Italy for a 6:20am flight to Munich. We were connecting to Toronto and I scored cheap business class tickets and didn't want to risk missing the later flight so instead of taking a 1pm flight with a tight connection, I took the earlier one and made a day out of it. We went into Munich's city center to have lunch and pass time (photo above).
I'm not the only travel expert who recommends this. At the end of the video embedded below, CNN's aviation correspondent Pete Muntean says, "This is the big tip and the takeaway from this, according to travel experts, try to take the first flight out if you can. It's the weather that builds later in the day, which is usually the problem and if you leave early, you have a 25% better chance of getting to where you want to go on-time."
.@petemuntean @CNNThisMorning on the weather impacting air travel: "Airlines are still recovering after that huge day for cancellations yesterday…437 cancellations already today. After the more than 2,000 nationwide yesterday." https://t.co/2cQFLqxRww pic.twitter.com/5YQ1NI9YoJ

— Ross Feinstein (@RossFeinstein) July 10, 2023

If you do get stuck in today's mess or future ones, here's my advice on what to do in weather delays and flight cancellations.
KEEP READING
• How to Save Money With a Secret Third Carry-On
• How to Use Your Wireless Headphones to Watch In-Flight Movies
• 10 Airport Security Hacks Every Traveler Should Know
• How to Get the Best Coach Seat on the Plane
• The Sleep Hack Every Traveler Needs to Know
• Never Get Your Valuables Stolen on the Beach
Want more travel news, tips and deals? Sign up to Johnny Jet's free newsletter and check out these popular posts: The Travel Gadget Flight Attendants Never Leave Home Without and 12 Ways to Save Money on Baggage Fees. Follow Johnny Jet on MSN, Facebook, Instagram, Pinterest, and YouTube for all of my travel posts.